A video has emerged showing a suspected under aged Yahoo boy who allegedly bought a brand-new car, prompting massive celebration from neighbors and resident in the area.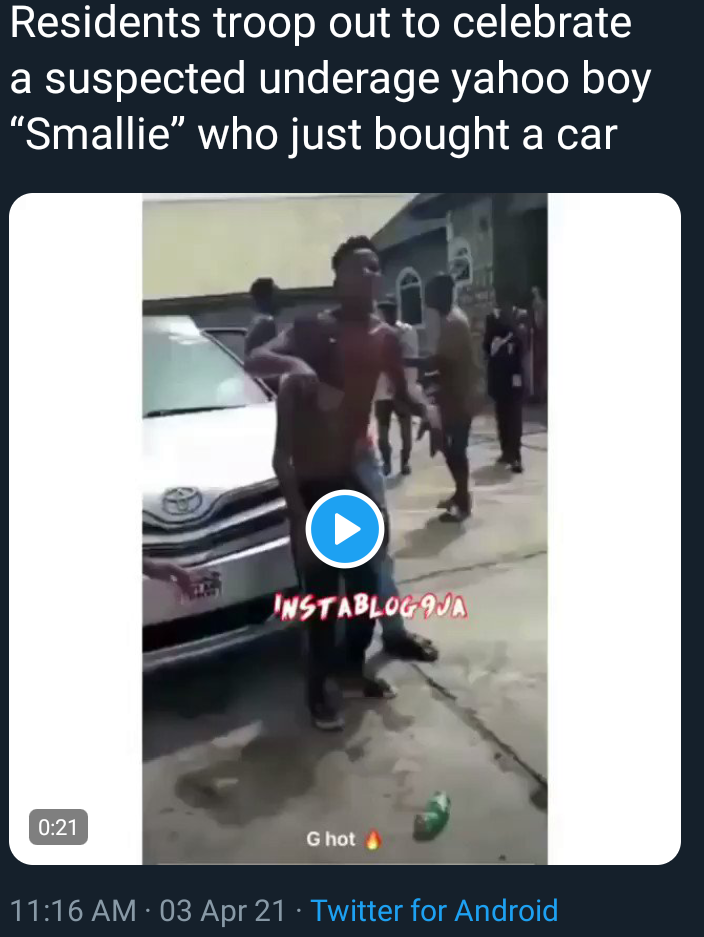 The unidentified Young boy suspected to be a Yahoo boy was seen cheering among the massive crowd that pulled in to congratulate and hail him in the video owing to his acquisition of a white brand-new car common to Yahoo boys after nailing a client.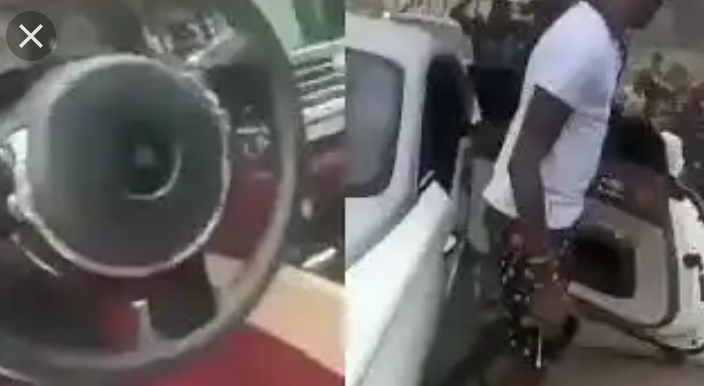 Crowds of people were heard calling him "Smallie" in the background while others were excited, jumping around the car and popping champagne in the video.
"Pictures for illustrative purposes"
How the Young boy apparently got the money was not disclosed, but he was bold enough to display his massive acquisition of the Toyota brand to the public.
Watch video from the link below–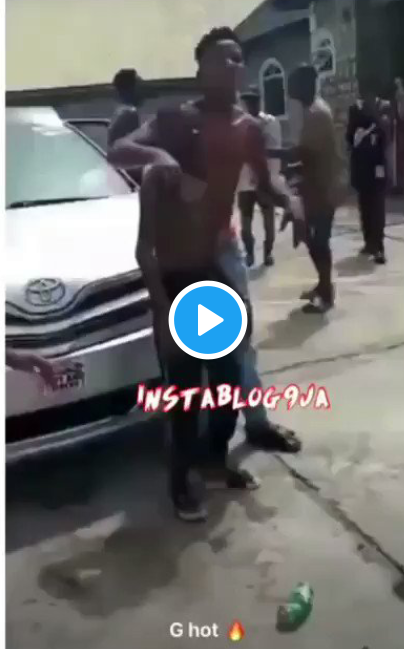 https://twitter.com/instablog9ja/status/1378290403707879425?s=09
What can you say regarding this video and the young millionaire?
Constantly follow me to get 24hours news on various international, local news reports.
Share, like and comment to get more of my updates on different articles containing sports, politics, entertainment, movies, lifestyle, fashion and trends across the world.
Content created and supplied by: Olisking (via Opera News )