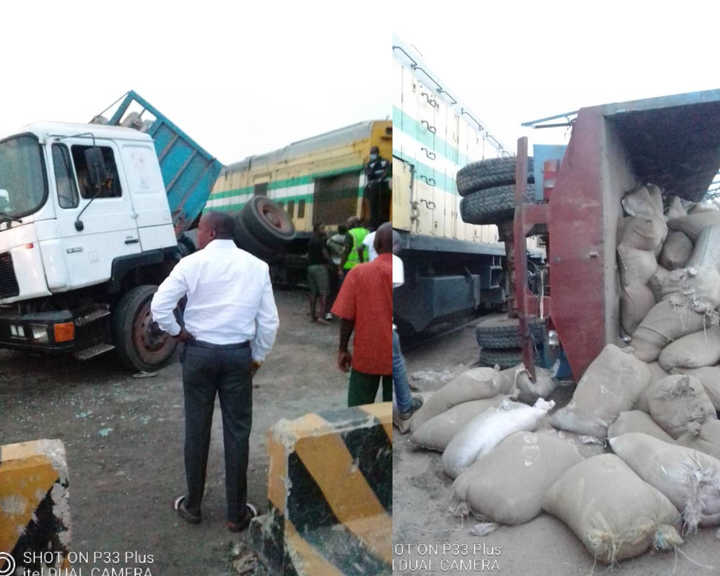 A loaded trailer was this morning involved in a fatal accident with a train at the Jonathan Coke level crossing in Lagos causing serious traffic around the area. The accident was said to have been caused by the driver of the trailer who was confident of his driving skill and try to quickly cross the level crossing before the arrival of the train, but the train caught up with him and hit the heavily loaded trailer, throwing out all its loads which were scattered on the ground. See pictures here.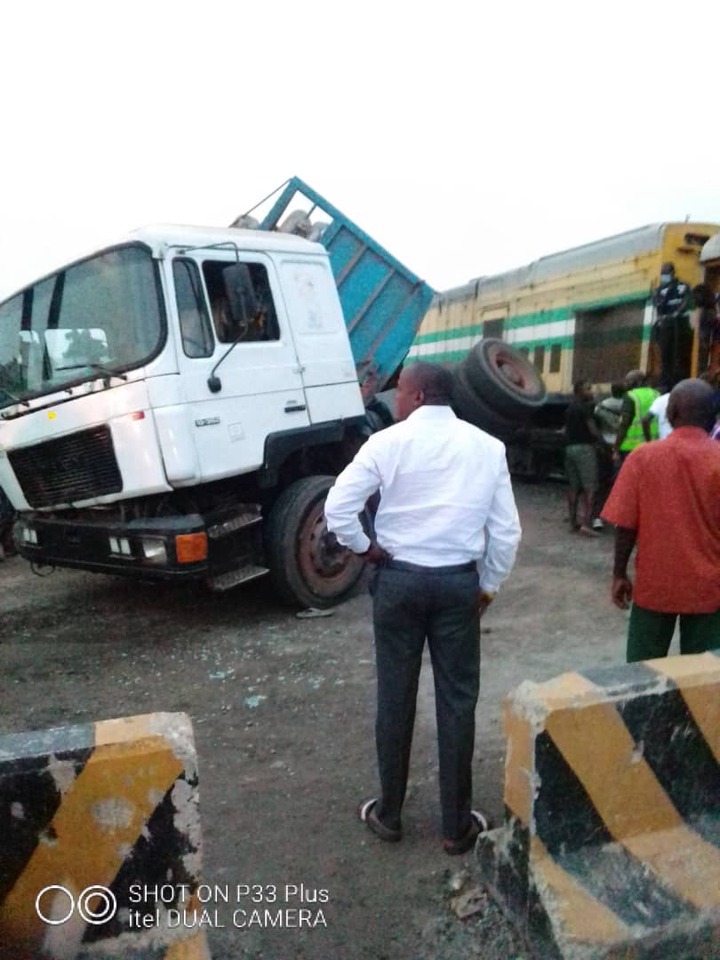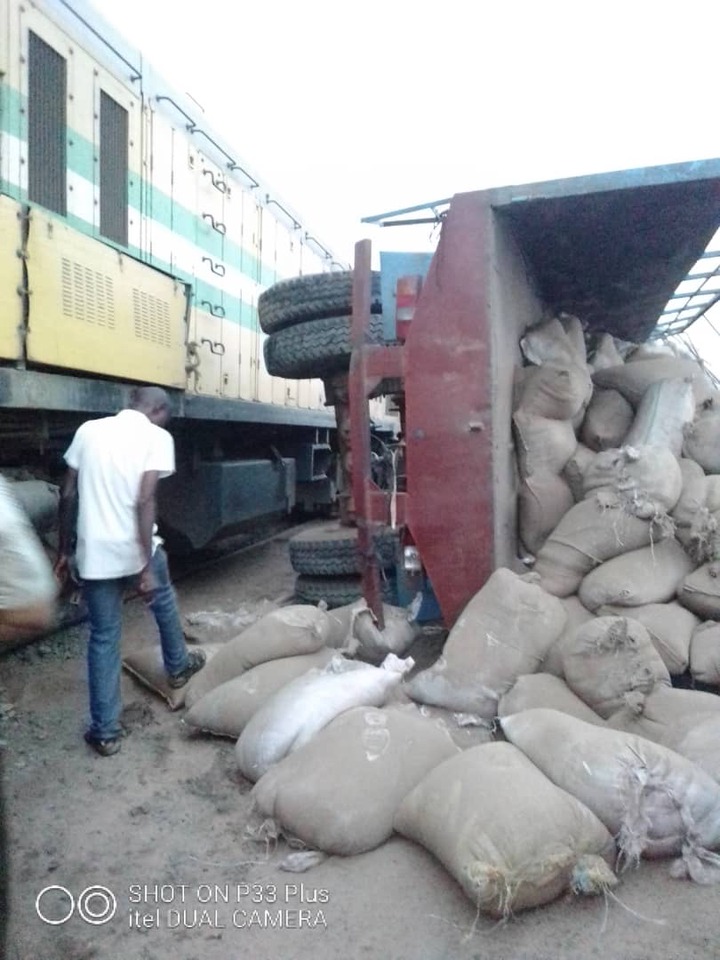 As at the time of writing this article, efforts are being made for the recovery of the goods in the trailer while officers of the Lagos State Traffic Management Authority were on ground managing the situation to avoid escalation. This railway crossing Lanes need serious attention from the authorities because it has now been connected to Apapa Wharf, where there is constant evacuation of container from Seaport. Overhead Bridges are needed to curb this kind of accidents in the future.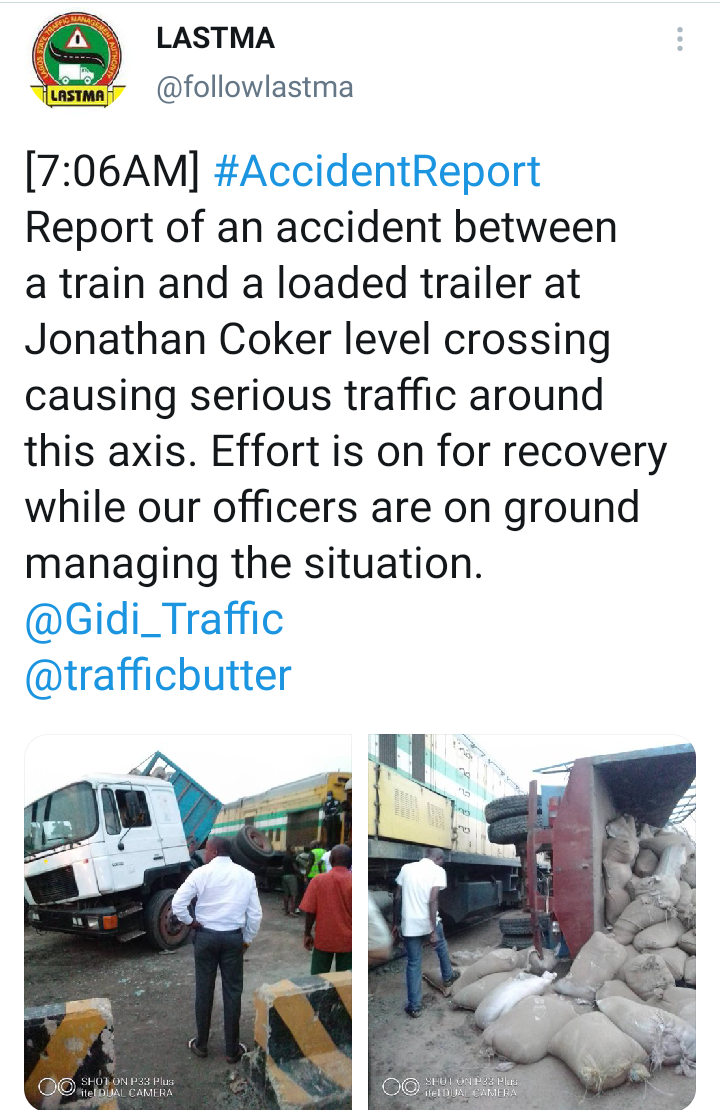 Also, barricades or barriers can be put down to stop any vehicle from moving some minutes before the train gets to that intersection. Train horns are usually loud enough to be heard from a very far distant, a good and qualify driver should know the different between the sound of the horn of a train and that of the conventional trucks or trailers that ply the roads constantly or daily.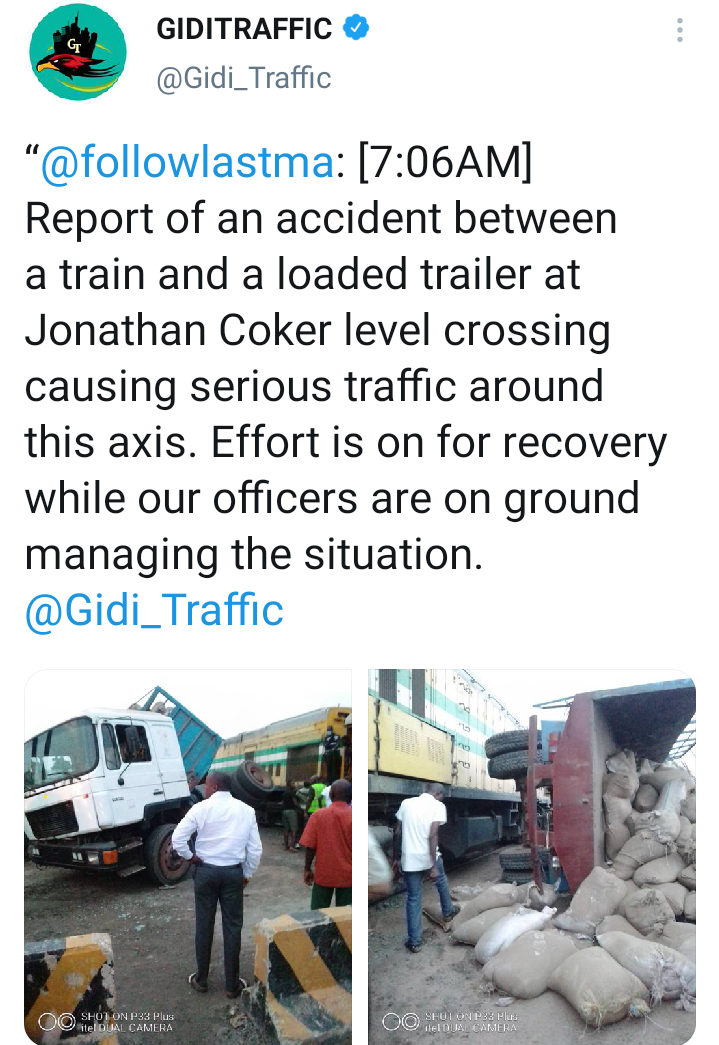 This type of accident can be fatal that will lead to loss of lives if not careful, the magnitude of the impact that is created by a train is many times that of the trailer, which can make it turn over many times and destroying the trailer completely beyond repairs. Therefore, all drivers should be very careful when crossing any level crossing where there is an intersection between a train and a trailer to avoid this type of accident any time.
What do you think about this accident? Share your views with us in the comments section.
Content created and supplied by: Liman2u (via Opera News )