The rise of fraudulent activity in Nigeria is currently on a high, little wander why the Central Bank of Nigeria banned Cryptocurrency in the country as a lady has come out to reveal how her husband fell victim of an internet fraudster.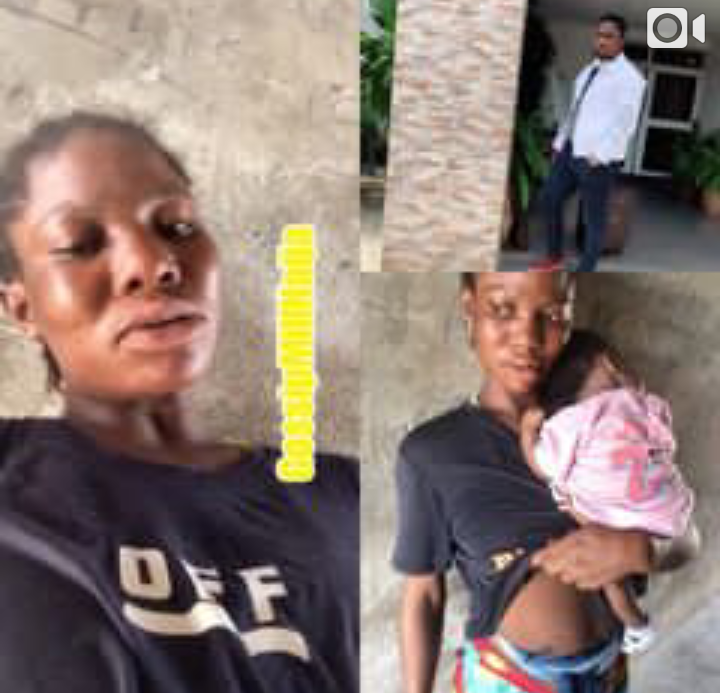 Popular online news platform, Gossipmillnaija recently shared the story of a Nursing mother who is begging for help after her husband got defrauded by a man identified as Dessyhandsum of $5,000 (2.5 million) worth of Bitcoin.
The defrauder had claimed he was buying bitcoin at a high rate and that got her husband interested in the business. She said that her husband had to call him on video call, just do be certain that he is dealing with the right person. After he confirmed he was the one, he made payment and thereafter, the defrauder blocked him and he has been unable to reach him.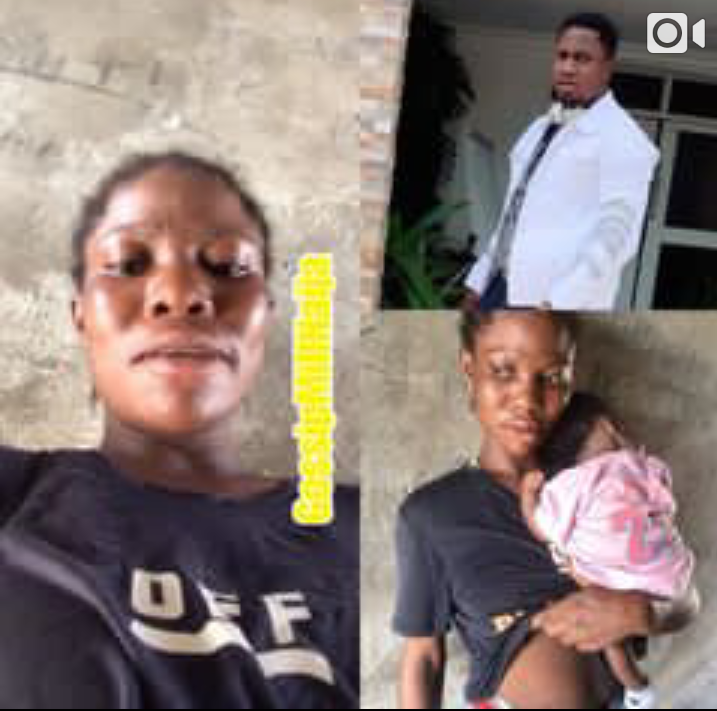 According to the lady, her husband who serves as middleman in the online bitcoin business was arrested by the real owners of the bitcoin. He spent his Christmas and new year inside the sell and has been there since December last year up till date.
The defrauded is alleged to be a popular celebrity with over over 100 thousand followers on Instagram.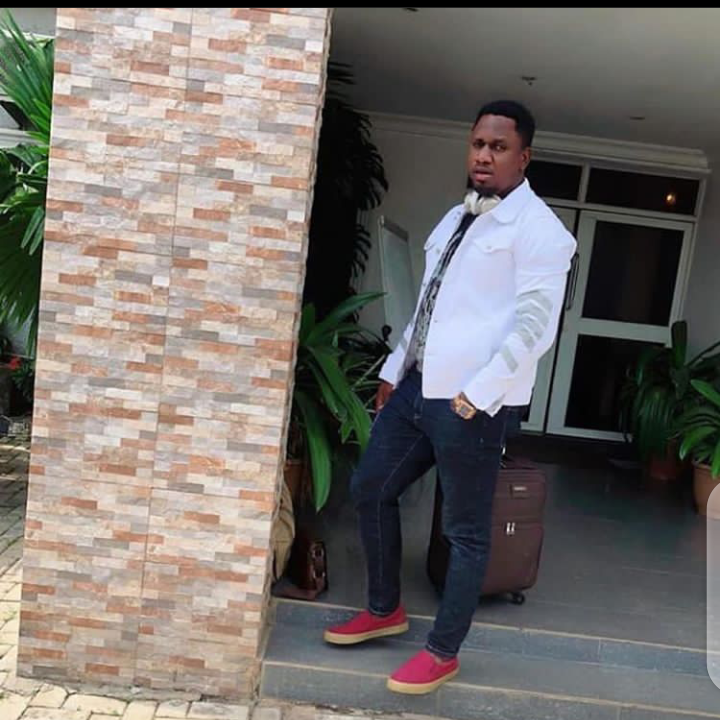 (Details)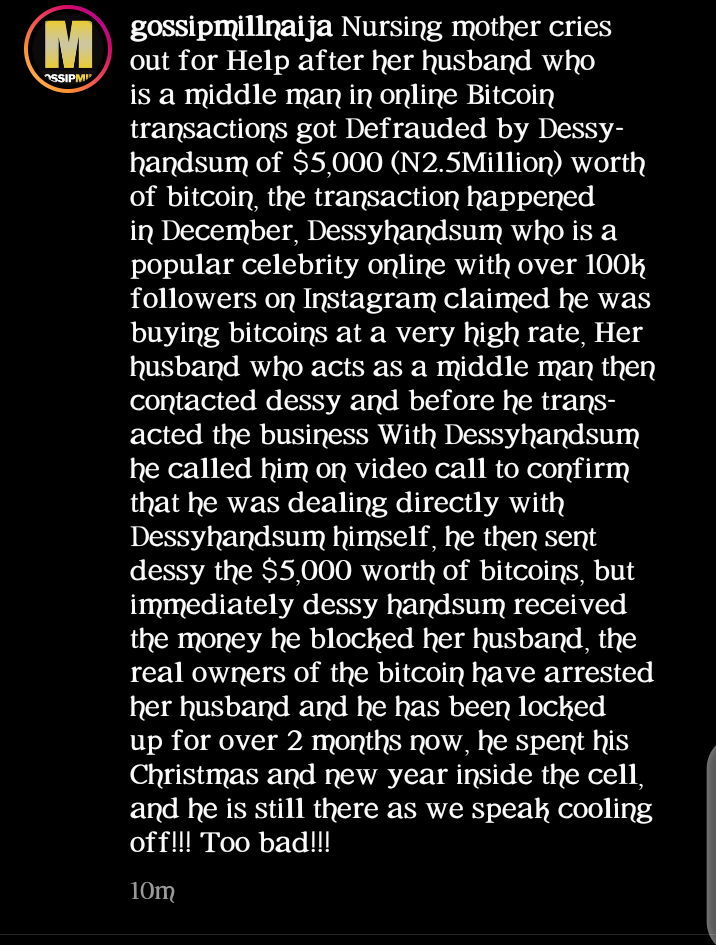 Reactions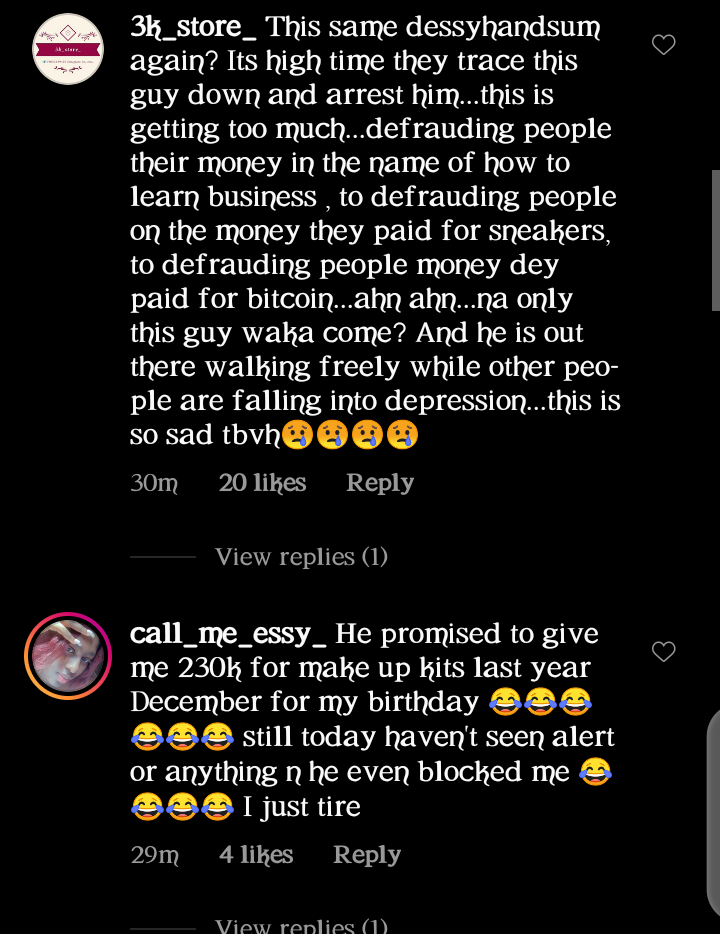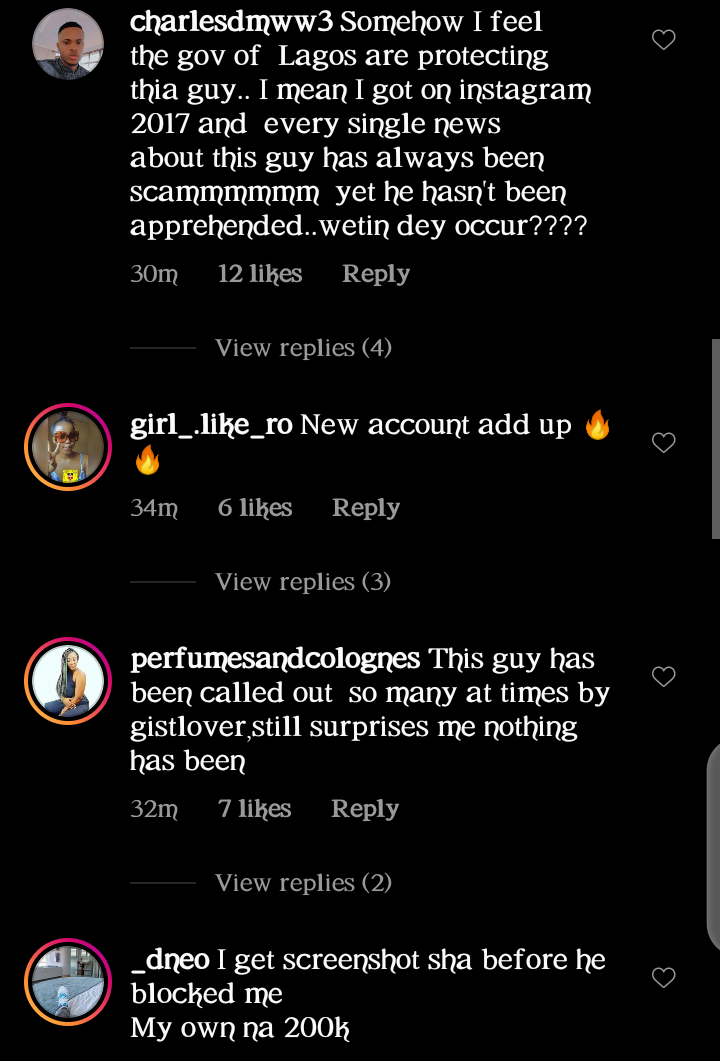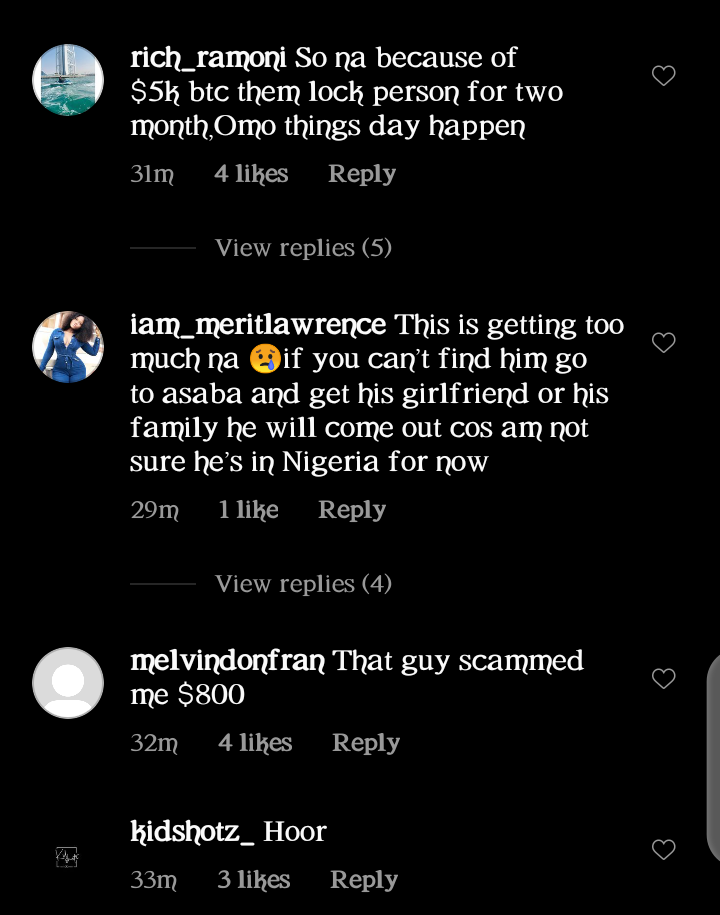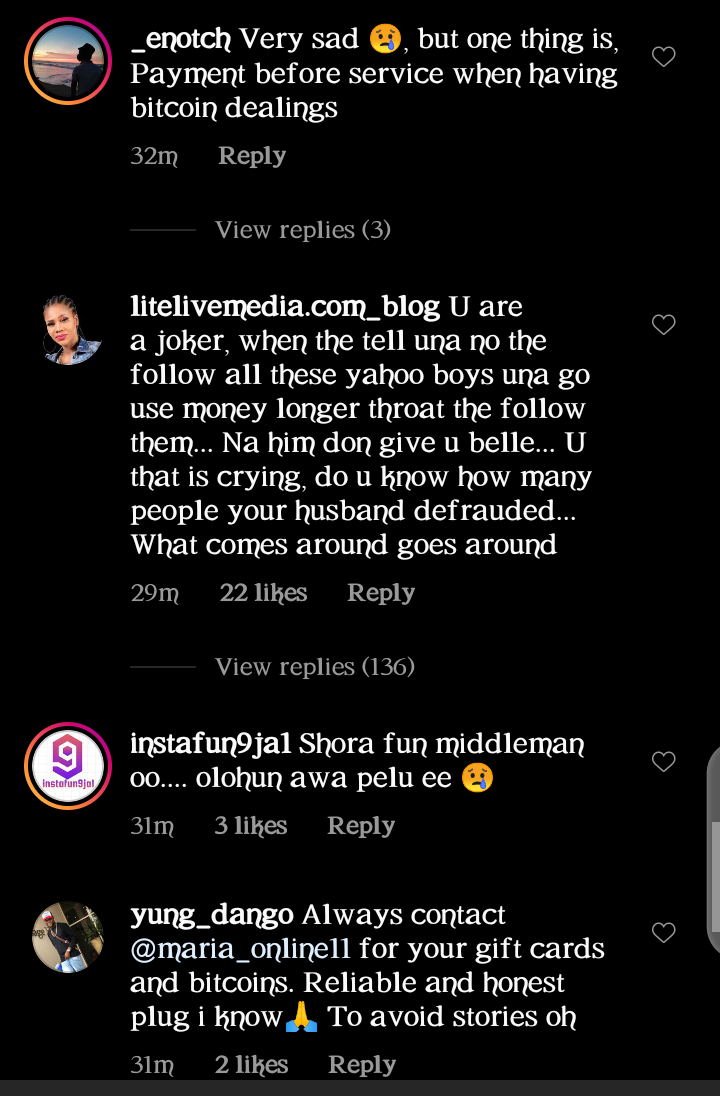 Source: Gossipnillnaija
Content created and supplied by: Timelyreport (via Opera News )