With the state of insecurity in Nigeria at the moment, everyone appears to be a potential suspect — especially non-security personnels brandishing a gun or any dangerous weapon. One needs to stay vigilant and protect their environment.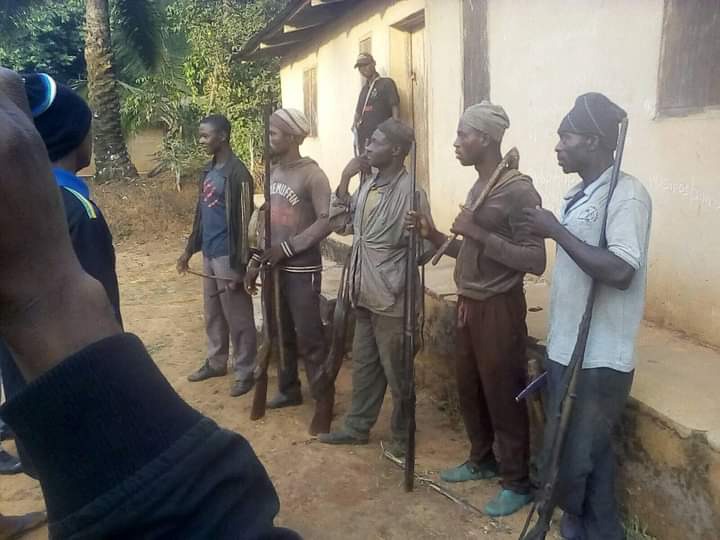 The armed men being paraded.


This has informed the arrest of some armed men in Uzo-Uwani Local Government Area of Enugu State. The armed men were apprehended by members of the community neighbourhood watch while loitering the town.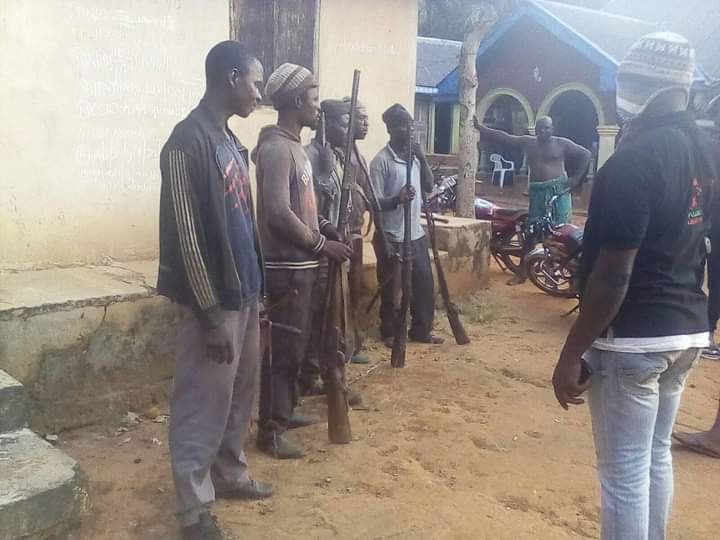 According to reports on Coal City Connect, the arrested suspects who were rounded up on Thursday February 4, 2021, are believed to be herdsmen from the Fulani tribe in Nigeria.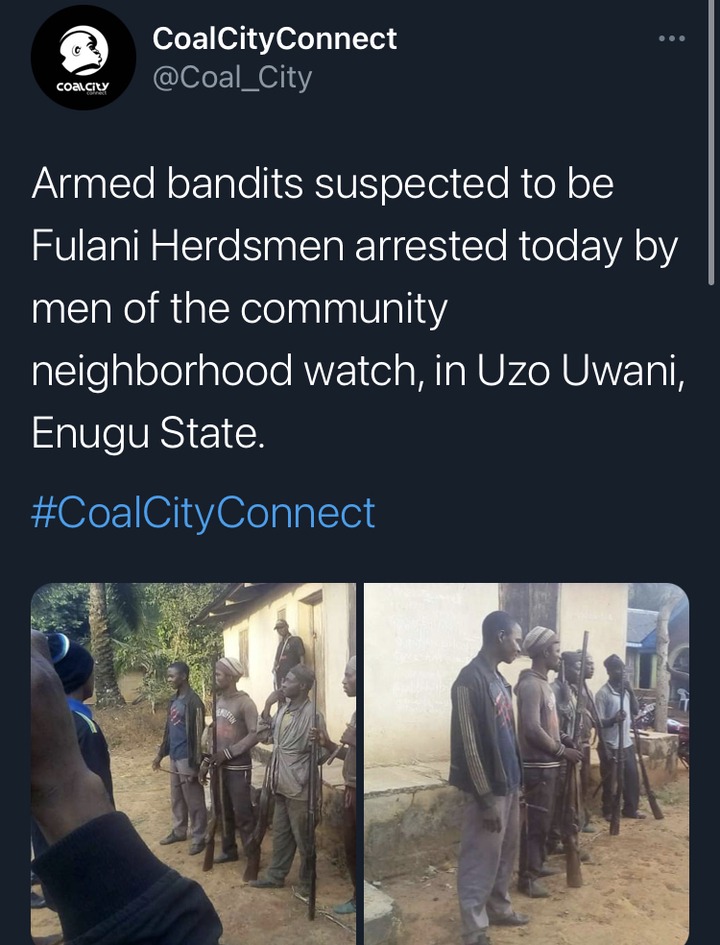 Uzo-Uwani in Enugu State shares boundary with the people of Kogi and Anambra States. Recall some years ago, the villagers of Ukpabi Nimbo in Uzo-Uwani LGA of the State were attacked by herdsmen, and no fewer than 20 residents died in the onslaught.
Many regions have been attacked by herdsmen — so, the local security operatives should be commended for arresting these armed men and not taking chances.
Content created and supplied by: ComedyCentral (via Opera News )