Mr Valentine while returning back home from work on Saturday had a terrible experience. Mr. Valentine didn't get back home happy as he left. He can't explain how he was "Jazzed" on the street of Lagos state.
Those who inhabit Lagos are familiar with "Area boys" otherwise refer to as "Agberos." They are skilled in chicanery and roam the streets harassing, intimidating and terrorizing lagosians.
I am actually wrong while I believed individuals are only disposed to crime because of lack of education, genetic inheritance and abusive upbringing.
I was wrong.
Most area boys are graduates, knowledgeable of technology and have gone digital with their lucrative, yet dangerous livelihood.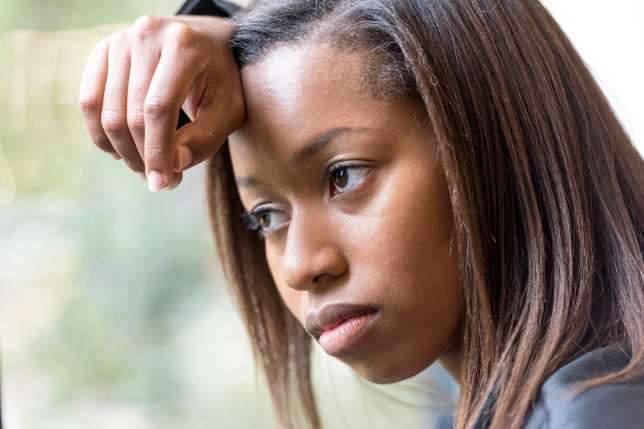 Last weekend, in our usual manner of checking up on each other I placed a call across, exchanged pleasantries and had informal chat before I hung off.
Few minutes later, he dialed back, this time with different number and spoke distressed.
"Monica, they've stolen my phone", he said.
"You're not serious", l fired back.
How would I believe someone I spoke barely 5 minutes ago, I mused , as I queried to know what happened.
"I don't know how a young man who initiated conversation at Under bridge trade fair, Lagos jazzed me", he started narrating his ordeal.
He continued, all I can remember was that the area boy touched my legs before he took the next street. And few minutes later, I couldn't find my phone in the pocket again. He (Area boy) has made away with the phone. 
Immediately, I placed a call and he( Area boy) rejected my calls thrice. Mr. Valentine later spoke with him and demanded to pay ransom in exchange for his phone.
Mr Valentine sought my advice when the area boy claimed he's a policeman who had arrested the pickpocket and demanded he come pick the phone at army barrack. "Be careful and don't go alone, phone is not worth your life", I advised.
I suspected foul play.
"Go and block the line and retrieve it", I concluded.
The lost phone was where he receives alert and had mobile app in the phone. On Monday, he rushed to bank to lodge complaint, but was shocked. All his money was wiped.
Investigations indicated that the money was withdrawn at GTBank ATM, Maiduguri, Borno state. While over 35k airtime was bought from the said account.
Arguably, the money was transferred to someone in Maiduguri who executed the plans. His bank has frozen the account, but needed police report to further investigation, while police needs money to get involved.
This is a country where the welfare of its citizens doesn't matter. The system is weak on many who thrive on internet fraud, but exalt those who siphon our treasury. 
Where would someone who lost all his money get money to give to the Nigeria police? All in all, he lost his life savings under few hours. Too hard to accept.
My friend is not alone in this. I share same lot with him. During my 100Level, a student adjudged as my "Closest" then theft my ATM card and withdrew and emptied my treasury.
It was in a "trying period" then, while I recovered my money with help of university security and my Aunty ( a professor), my friend was really in need of assistance to recover his.
Many are victims of such circumstances and licked their wound because they don't have anybody to run to.
What are the roles of banks to curb internet fraud?
NB: Please my friend is in distress, he needs help on how he can recover his money. Advice is highly needed.
Content created and supplied by: Mounique (via Opera News )