Government in nutshell, is for all irrespective of one religion or tribe. The scenario in Nigeria today is different. Because of selfishness and other evil behaviour, kidnapping, Banditary, Rape, child trafficking, Boko Haram, Anti-religious sponsors has been the top issues in Nigeria today.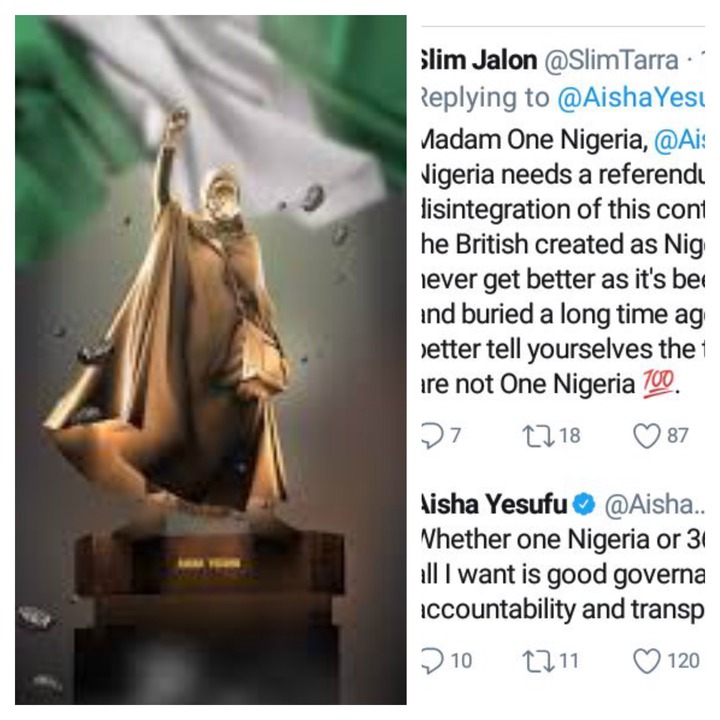 Unfortunately, hardly to find days within the week that information about attacked is not reported. Believe me, with crises development cannot come to exist.
Aisha Yesufu, the popular Muslim activists who has been criticizing bad governance in Nigeria and she also played a role in the last ENDSARS protests against police brutality, recently took to her twitter page and tweets"Whether one Nigeria or 36 Nigeria, all I want is good governance, accountability and transparency."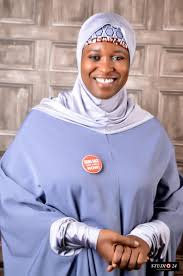 Indeed, when there is transparency in our government, some of the problems we face like the usual strike in universities, Health sectors among other bodies will be cope.
After her twitter post, see attached screenshot below were comments from other users: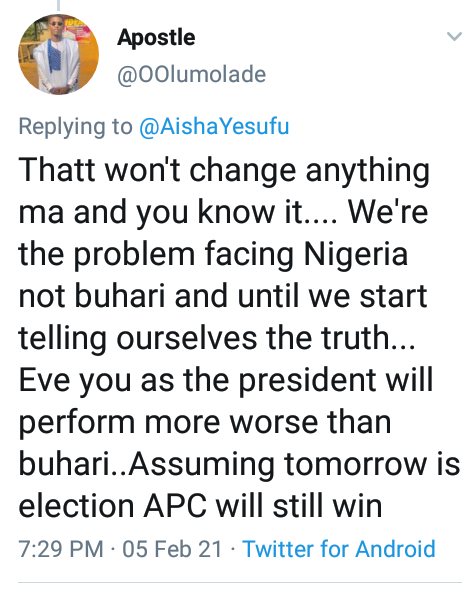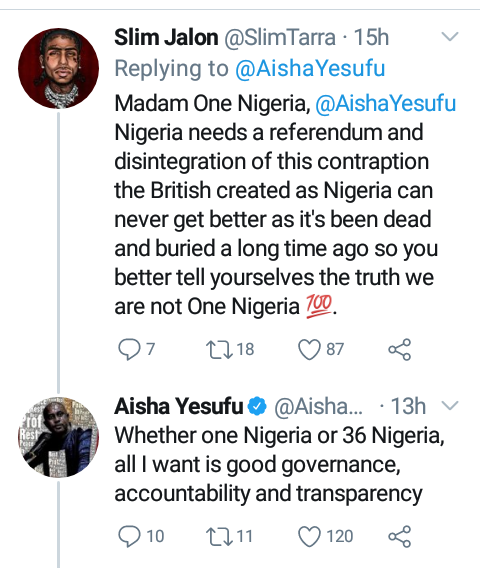 The only way forward, prominent stakeholders should stop game of shifting thrones and leadership to people who we feel are not competent but yet, they are used and voted in to lead people. What do you think will happen, after all?
Let's interact more in the comments section and don't forget to follow me for more updates and information please.
Content created and supplied by: Smacrin (via Opera News )