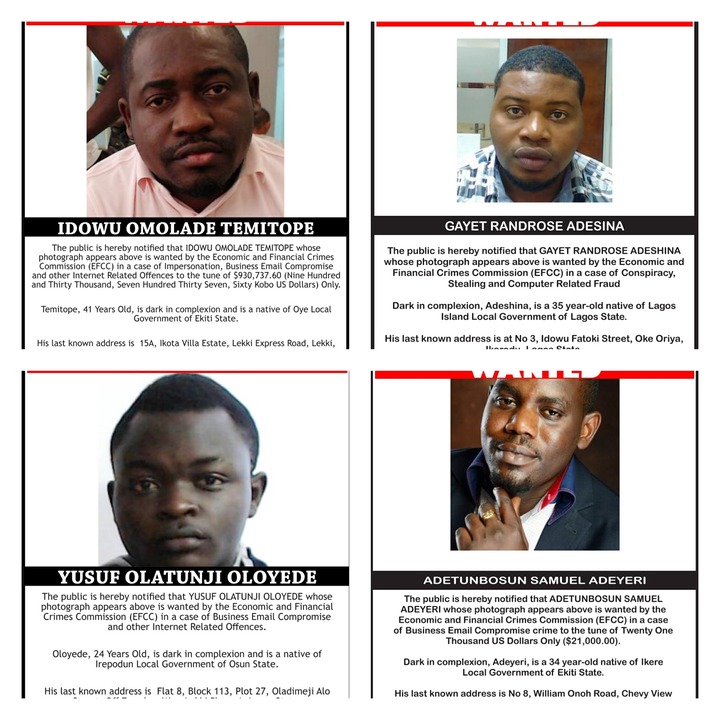 The emergence of cybercrime has increased over the years like it's horizon and this has marred the contribution of the internet to national development. Cybercrime is currently a very big threat to Nigeria in particular and the world at large.
Definitively, cybercrime is all about using computers and internet to commit crime. Cybercrimes include, cyber terrorism, theft of identity, dubious online transactions e.t.c.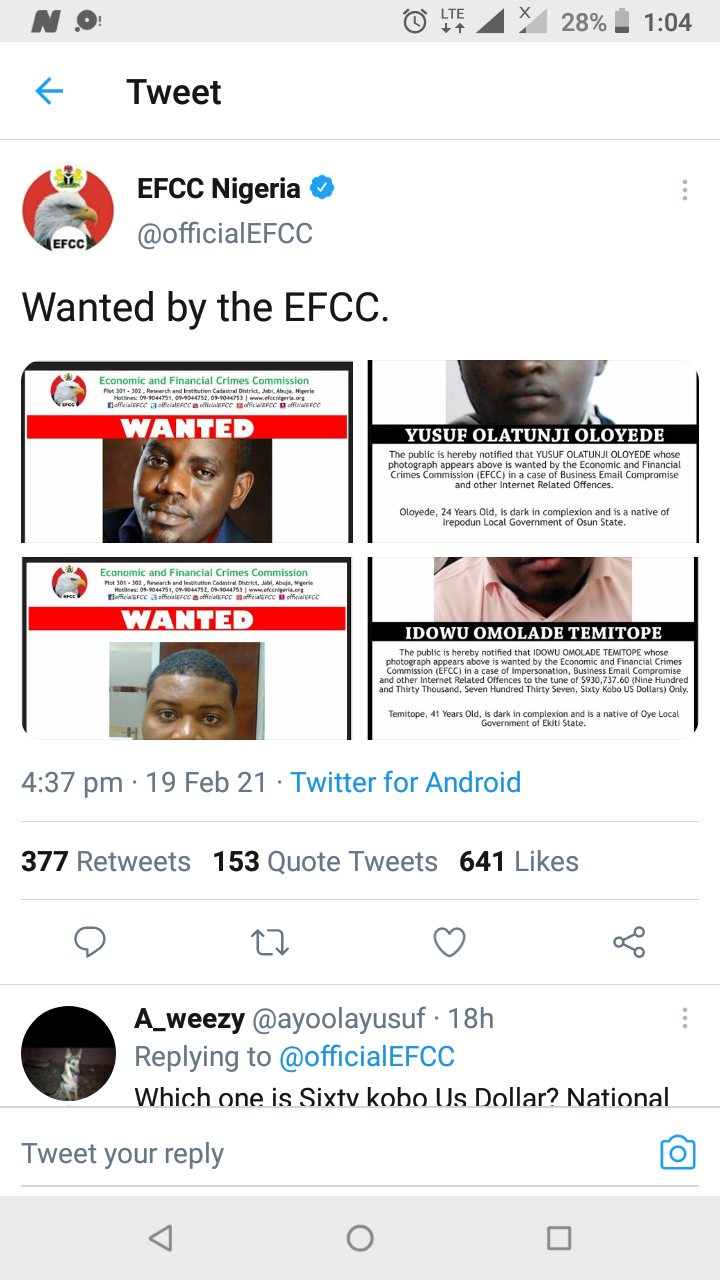 Recently, because of unemployment, urbanisation and government's weak implementation of cyber laws have led to a regrettable increase in the number of Nigerian scammers. Hushpuppi, whose real name is Ramon Olorunwa Abbas, was arrested in Asia because of fraud related activities. Recently, another Nigerian, known as Obinwanne Okeke has been convicted in the United States of America and is currently serving a 10-year sentence in the USA.
These are just a few of the many Nigerian youths apprehended because of cybercrime.
Locally, almost every internet user in Nigeria is at the mercy of these fraudsters. Despite the efforts of the EFCC to curtail the operations of these scammers, there still seems to be a surge in their operations. As recently, the EFCC took to their Twitter handle to publish the names of four Nigerians wanted because of internet fraud related activities.
1. Idowu Omolade Temitope from Ekiti State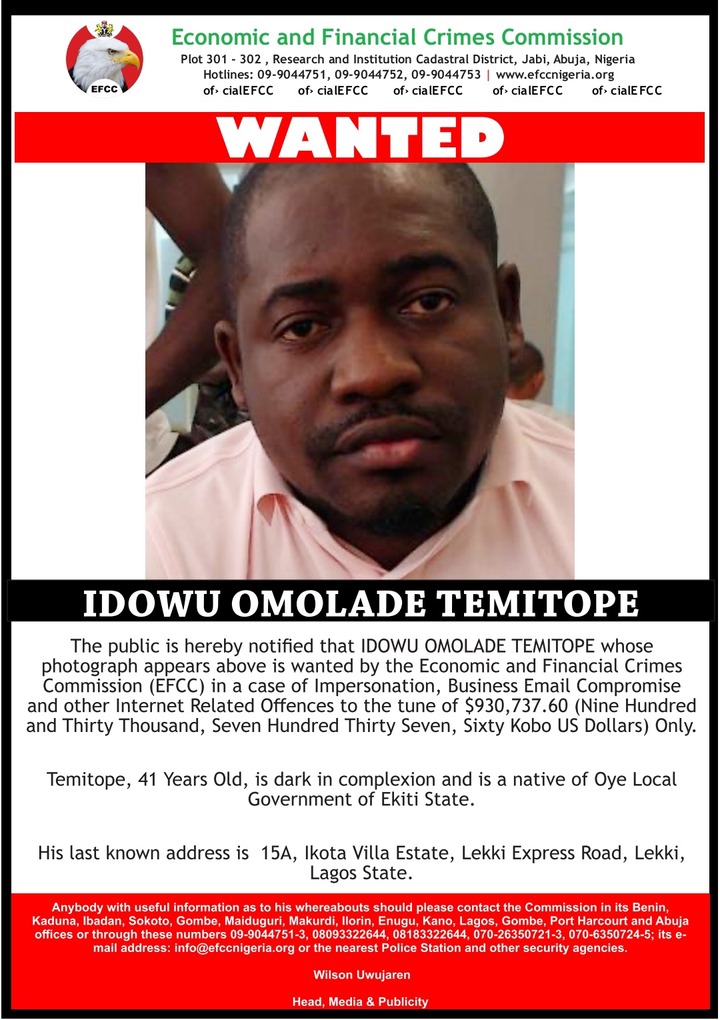 2. Gayet Randrose Adesina from Lagos state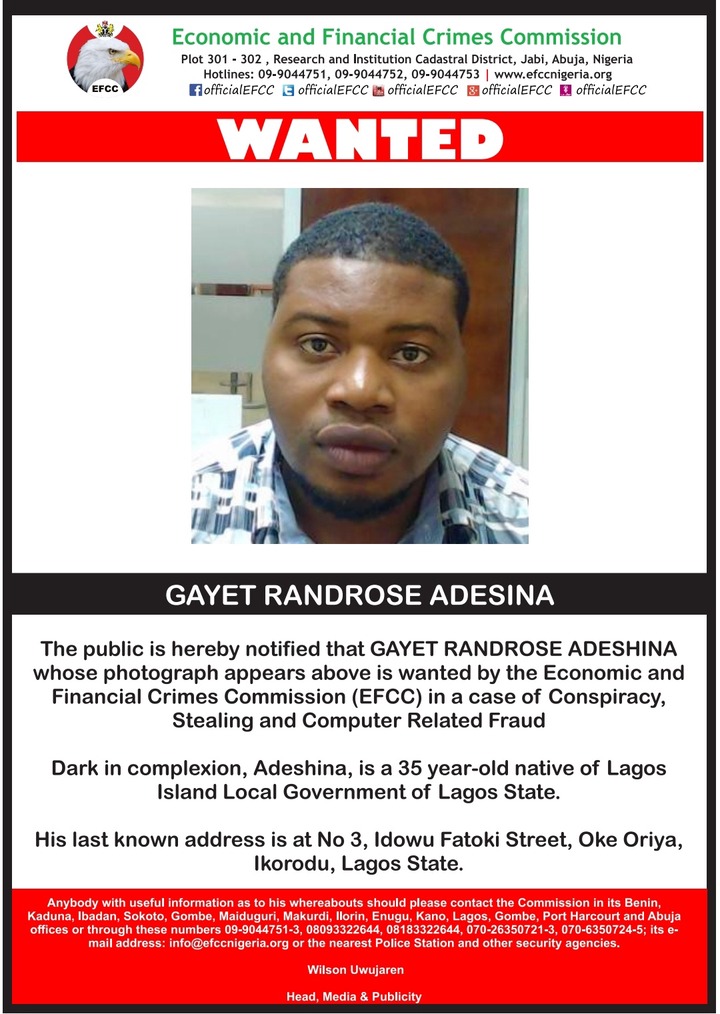 3. Yusuf Olatunji Oloyede from Osun state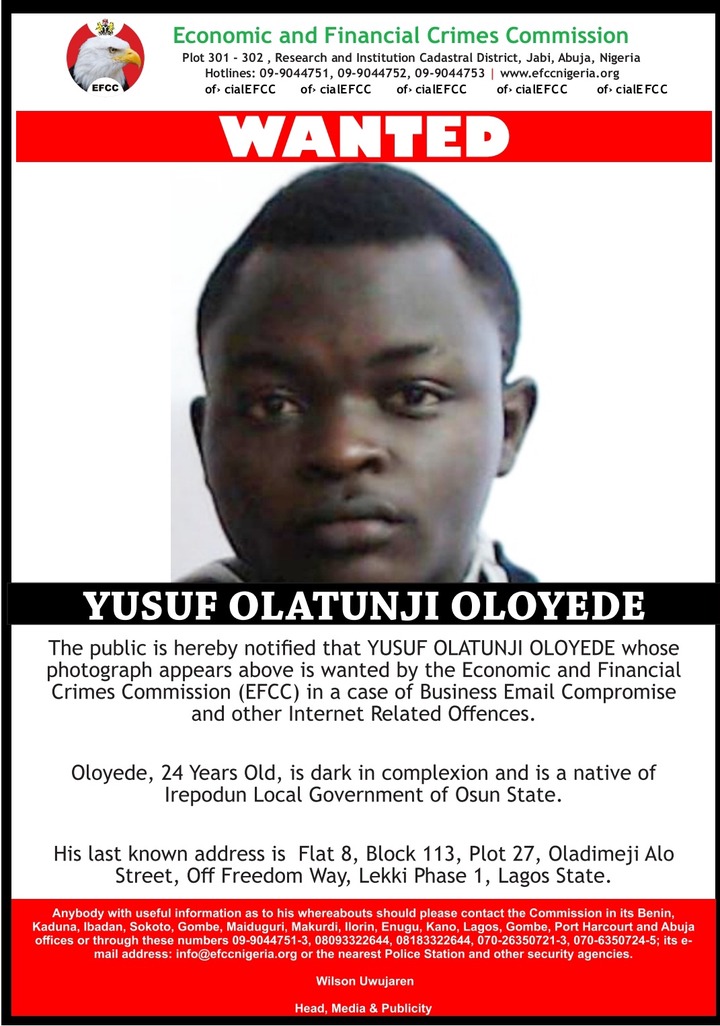 4. Adetunbosun Samuel from Ekiti state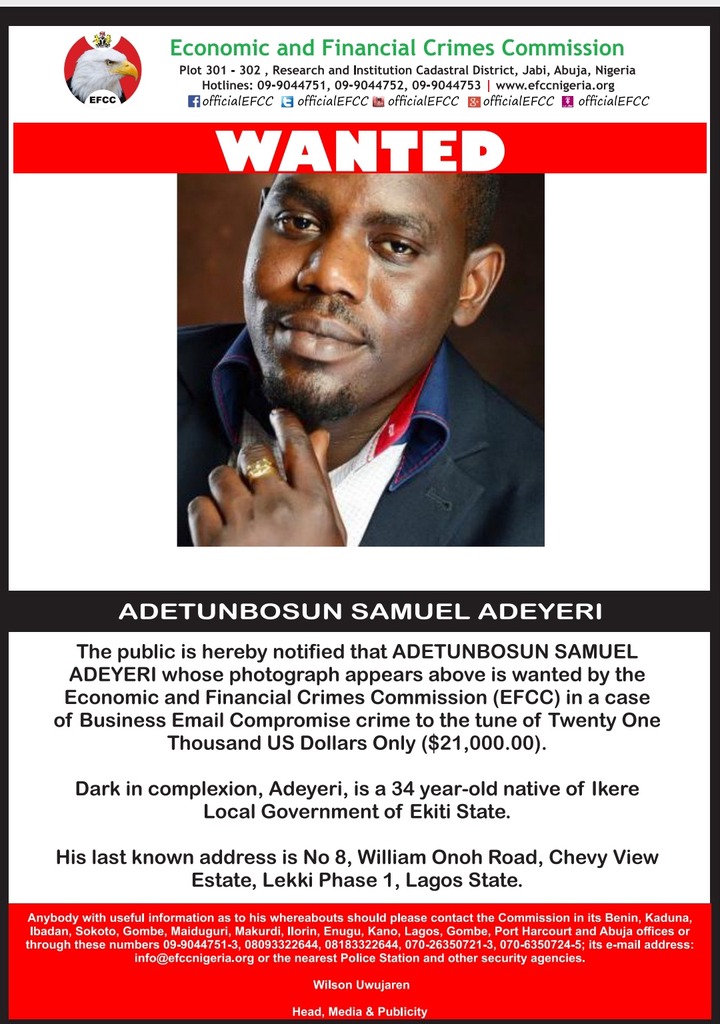 It is unfortunate to learn that, all these wanted criminals are of yoruba descent. This is totally inconsistent with the hardworking nature of the yoruba people.
To mitigate the the menace of cybercrime, the Nigerian government should try and tackle the problem of unemployment, enforcement of cyber laws and developing quality security systems by firms.
Content created and supplied by: Reelgist.com (via Opera News )