Sunday Igboho Told Me That About 40 DSS, Soldiers And Policemen Attempted To Arrest Him, Says Fani-Kayode.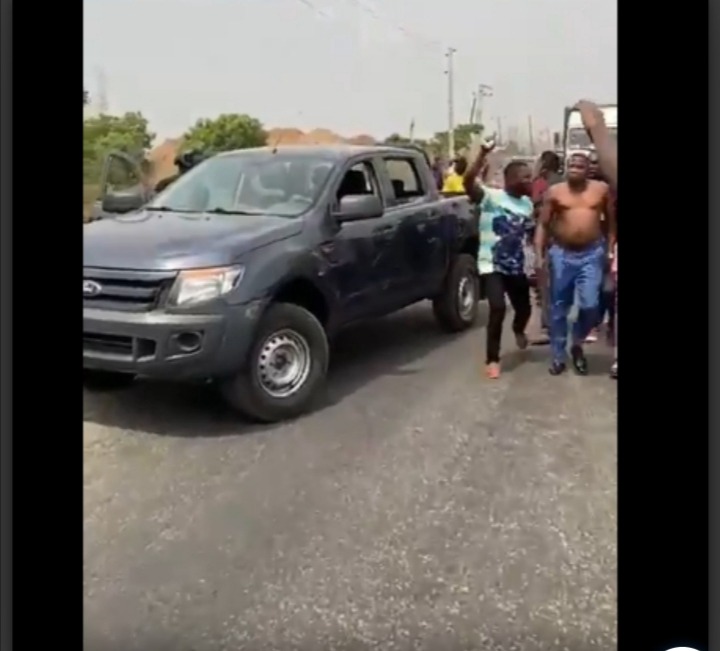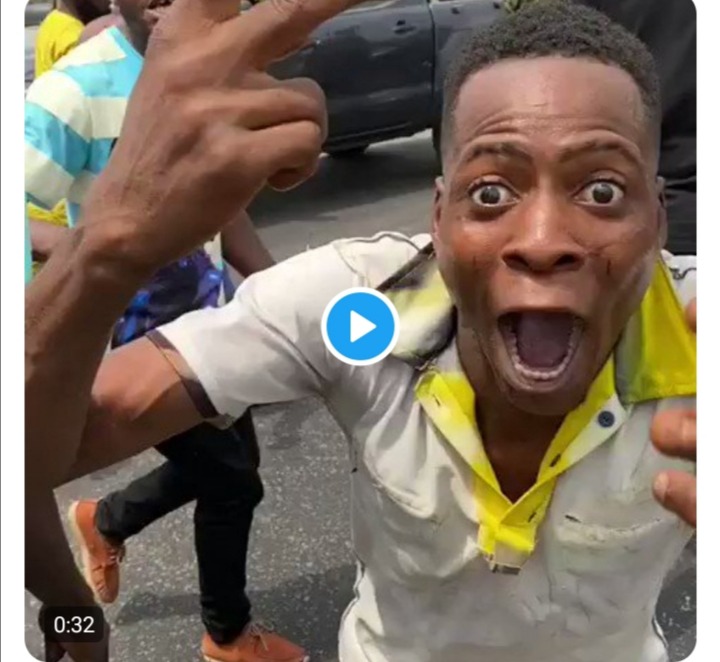 Fani-Kayode, an author, a poet, and an Ex-Minister of Aviation has revealed an attempt by the DSS operatives, soldiers and policemen to forcefully arrest popular Yoruba freedom fighter Chief Sunday Adeyemo popularly known as Sunday Igboho Oosa on Lagos/Ibadan Expressway.
According to Fani-Kayode, he said about 40 security operatives that comprised the DSS, soldiers and policemen on the Lagos/Ibadan Expressway while he was on his way to pay Baba Ayo Adebanjo a visit in Lagos.
Relating what happened, the former Aviation Minister said: "I just spoke to my brother Sunday Igboho. He told me there was a violent attempt to arrest him this afternoon by a joint team of soldiers, DSS operatives & policemen numbering about 40 on the Ibadan/Lagos Expressway whilst he was on his way to see Baba Ayo Adebanjo in Lagos."
Reacting on the failed arrest, Fani-Kayode condemned the attempt to lay ambush and coercely arrest the Yoruba activist, saying such move by the government is not only reckless but dangerous. He said it would have been better for security operatives to invite Igboho to their office for any interrogation if any rather than forced attempt to arrest him. He added that he was not aware of any offence committed by the activist.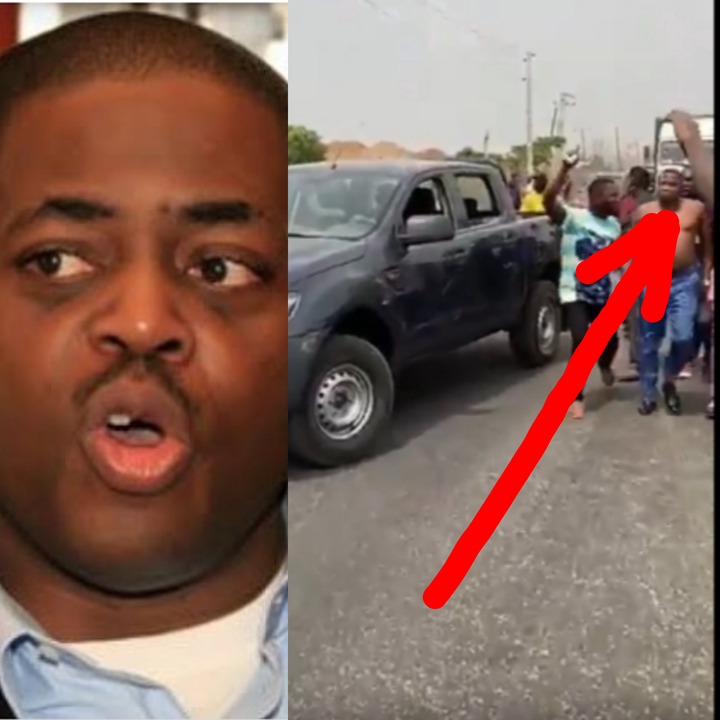 He also warned the federal government against killing or detaining Igboho unlawfully, saying that doing either of these would be the costliest mistake the government would make. He also attached the video of the attempted arrest on Sunday Igboho.
Let me also send a warning to the FG that Sunday Igboho is a hero to the millions of Yorubas & either killing him or detaining him unlawfully would be the biggest mistake they could make. Building bridges, dialogue& peace is better than violence & war. A word is enough for the wise.
(watch video below).
https://t.co/tjyuKH58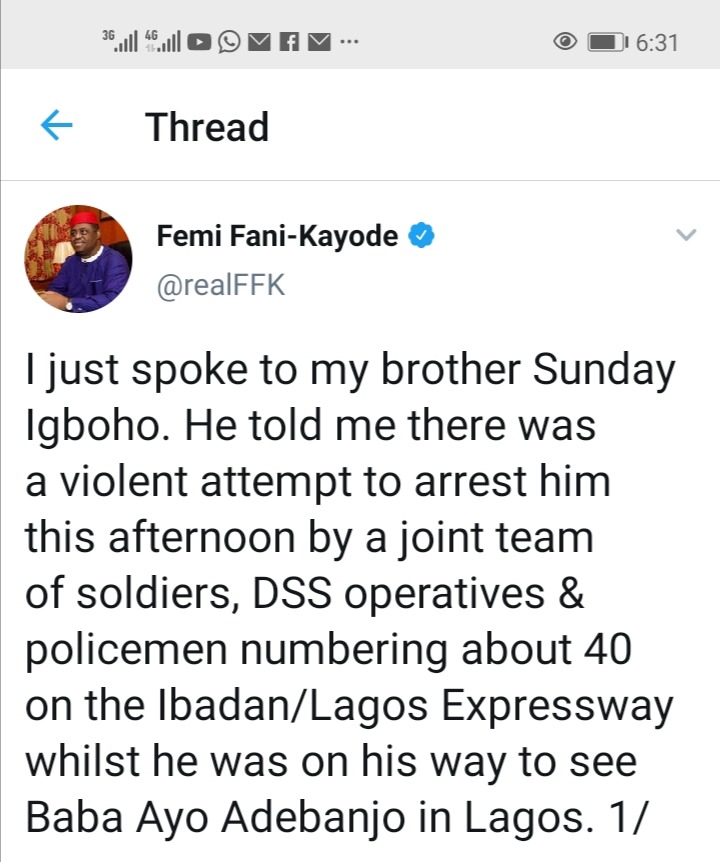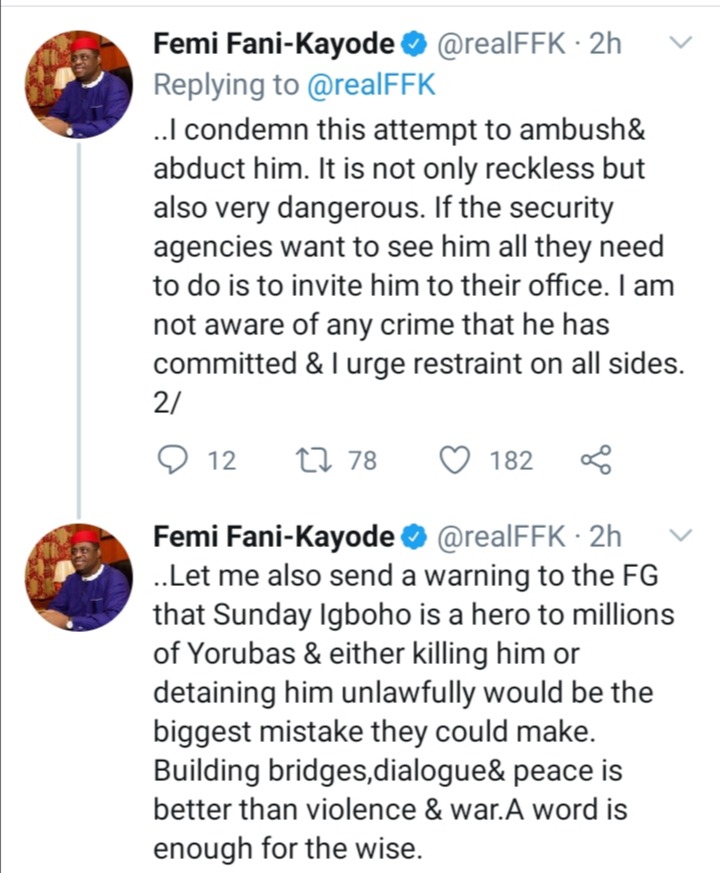 Igboho has constantly been making headlines the moment he gave an eviction notice to Seriki Fulani of Igangan in Ibarapa area of Oyo state for being responsible for kidnapping, killing and raping of people in the host community.
See reacrions: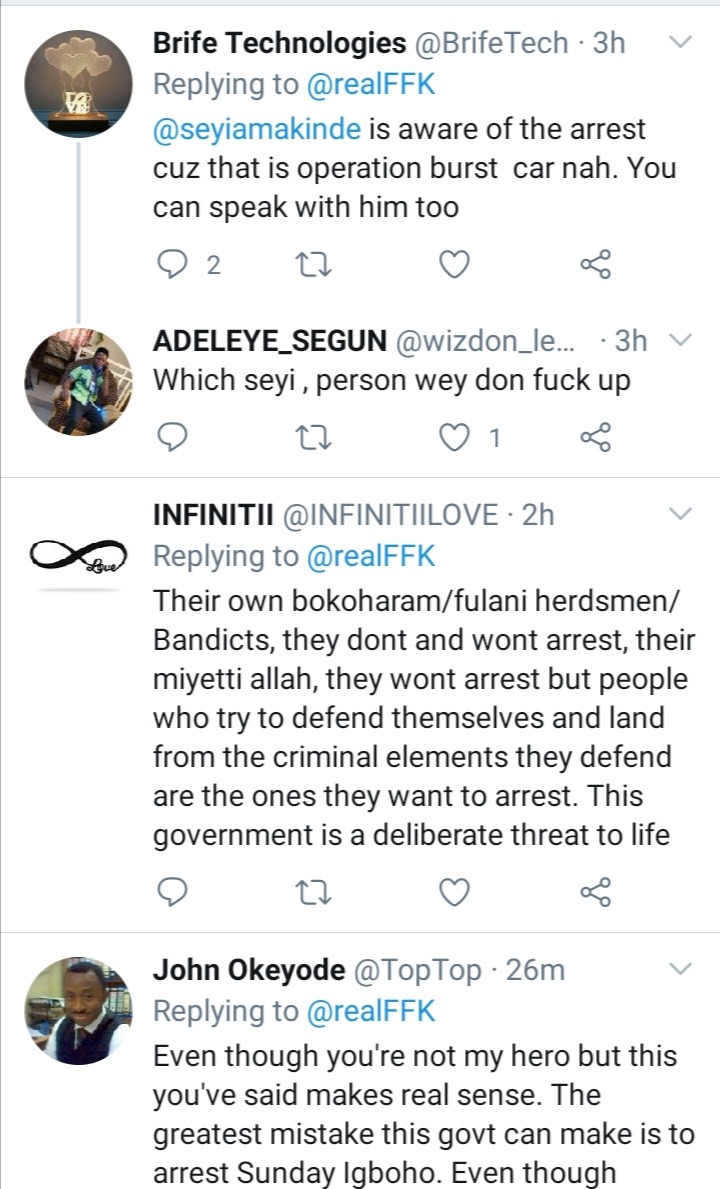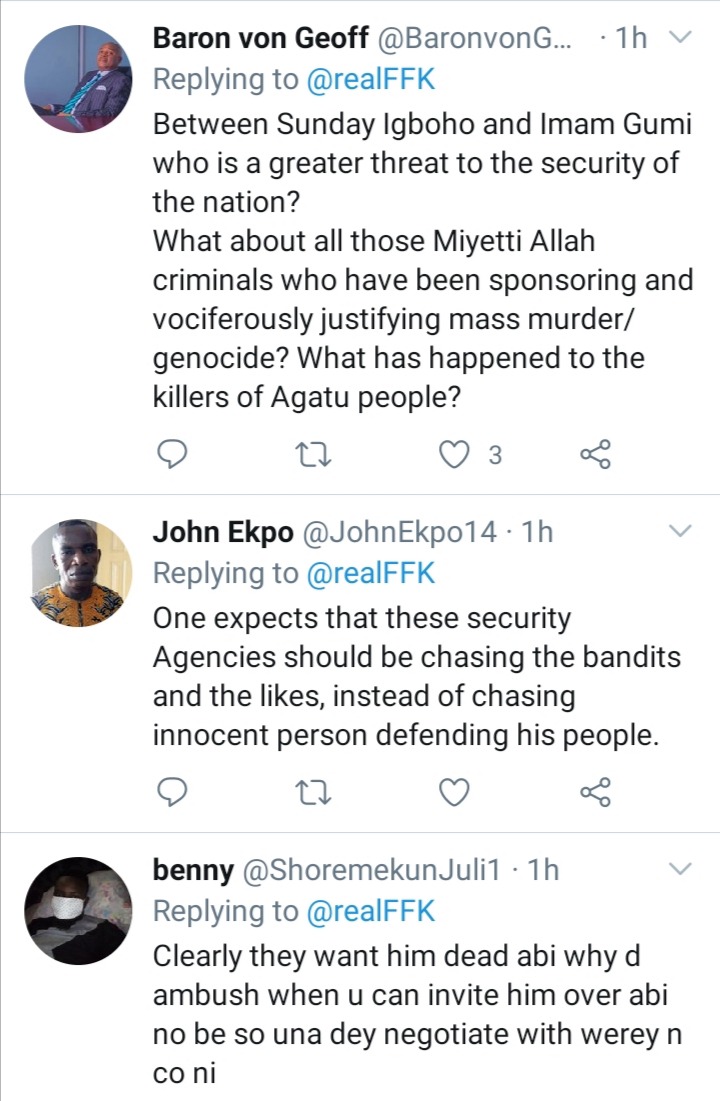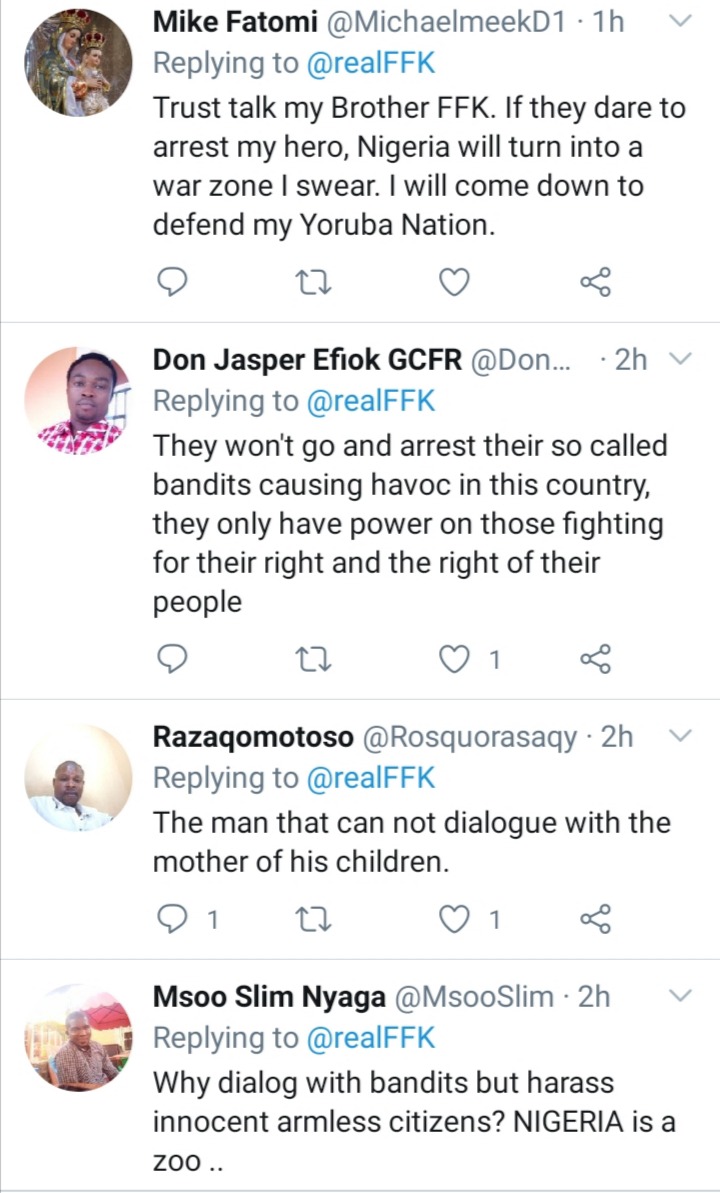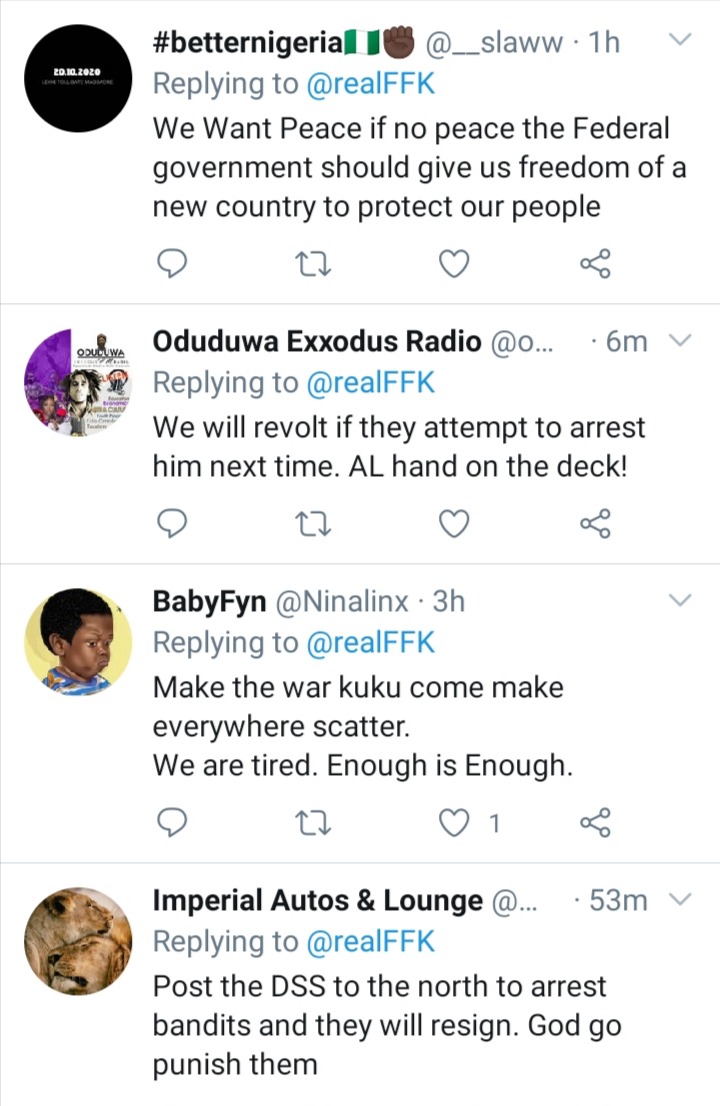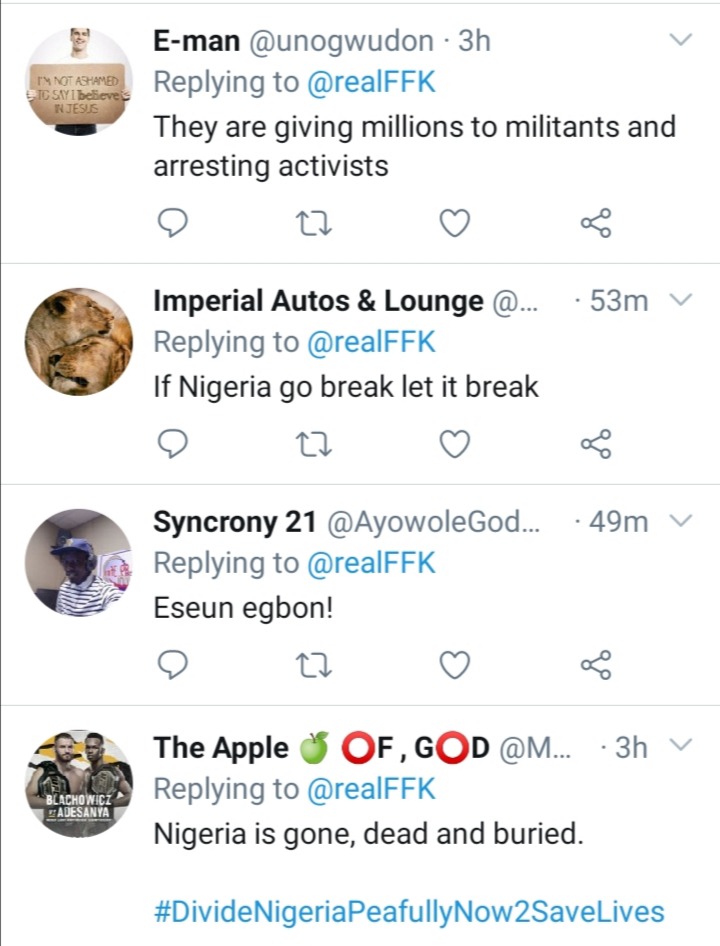 Content created and supplied by: Alrasad (via Opera News )