A lot of Kidnappings,stealings,duping and all forms of criminal activities have been going on in our society nowadays.A lot of people in Nigeria now live with extreme caution and carefulness because of the presence of hoodlums in our society.A recent observation has proven that this criminals now operate in the secret around us all because of our Federal and state governments and their effort to totally eradicate this hoodlums and the fear of them which always grips people.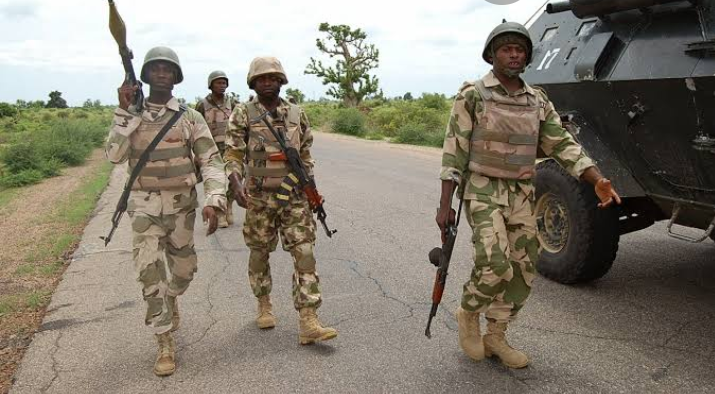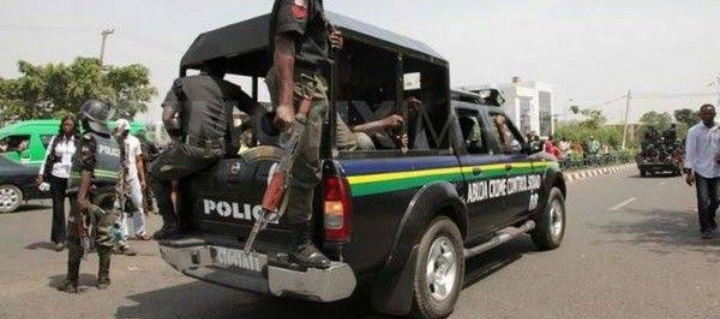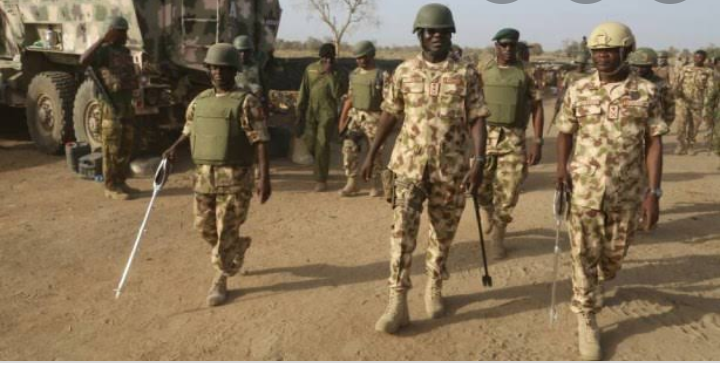 On this note,government have deployed lots of military and para-military personnels with the required arsenals to combat and eradicate criminals and hoodlums in our society.
Three men were caught while trying to sacrifice a young girl for money ritual by the residents of Idumeka,Igueben local government area in Edo state.
Luck disappeared from the three suspect ritualists as they were apprehended in Igueben in Edo state.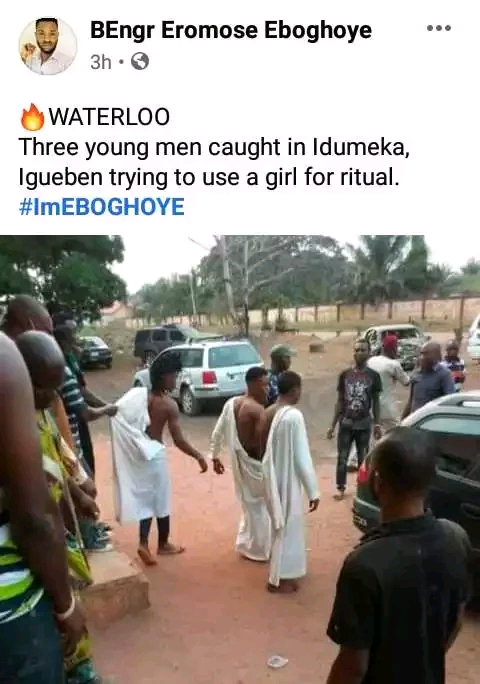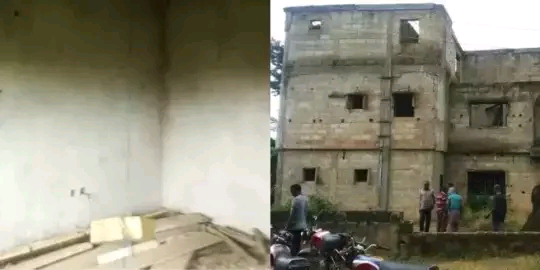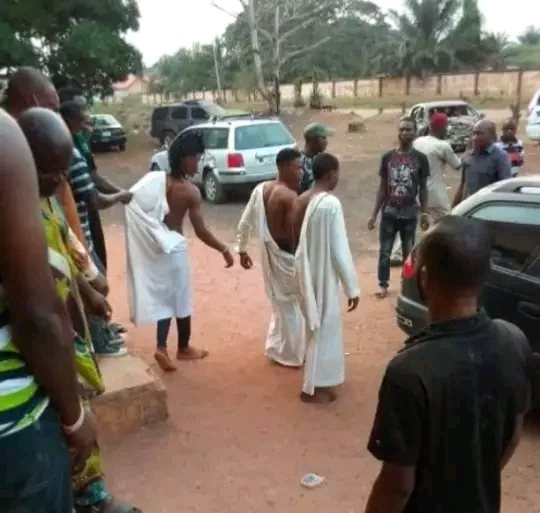 It was reported reported by a chairmanship aspirant of Igueben,Mr.Eromose Egboghoye that the apprehended young men were strangers putting on white clothes and trying to perform the sacrifice.
After the news was shared online.there have been lots of reactions coming in from Social media users.Most of them were giving words of advice to ladies telling them to know the type of guys they follow all in the name of money and wealth.
The three young men are currently now in the Nigerian Police custody awaiting judgment and prosecution.
Nowadays you need to be careful with the way you associate with people because there are lots of lazy people who have adopted the idea of joining secret cult society in the name of making money and acquiring wealth and in turn,they kill people and sacrifice them as the price.
Content created and supplied by: Emirazzy898 (via Opera News )