Could this act be caused by the wickedness of human or the rate of hunger in the country ?. Why would someone steal a bag full of foodstuff from a home which wanted to help her and better her life by employing her ?.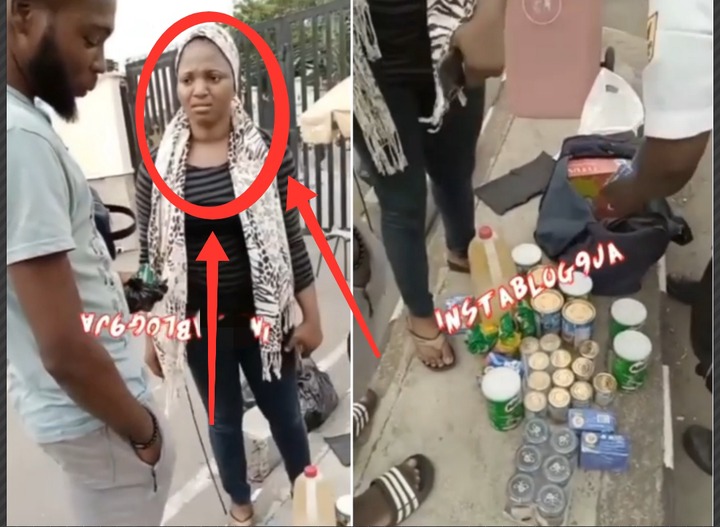 According to reports, a young lady who was newly employed as a house maid by a home in Lagos was caught today escaping with a bag full of foodstuff this morning and the video went viral and got people talking.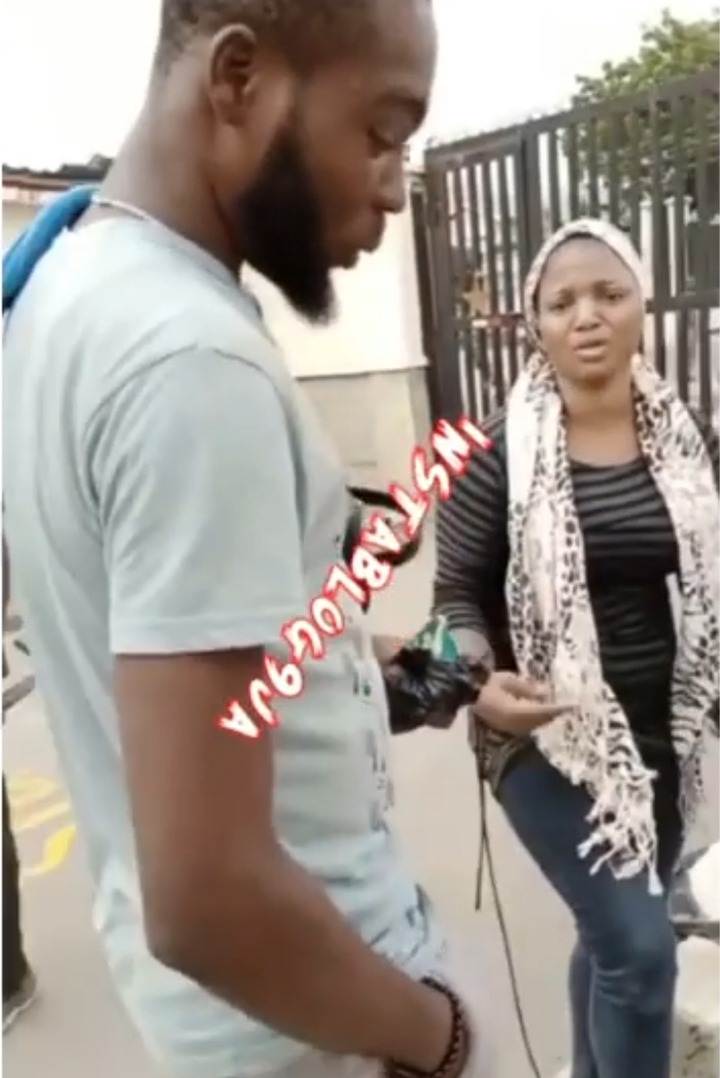 The incident was said to have happened at Magodo in Lagos state in an estate. The house maid was caught red handed by the estate security officer when she was leaving with the bag and she was stopped and searched before it was discovered that the bag was full of foodstuff and provisions from the house where she was newly employed.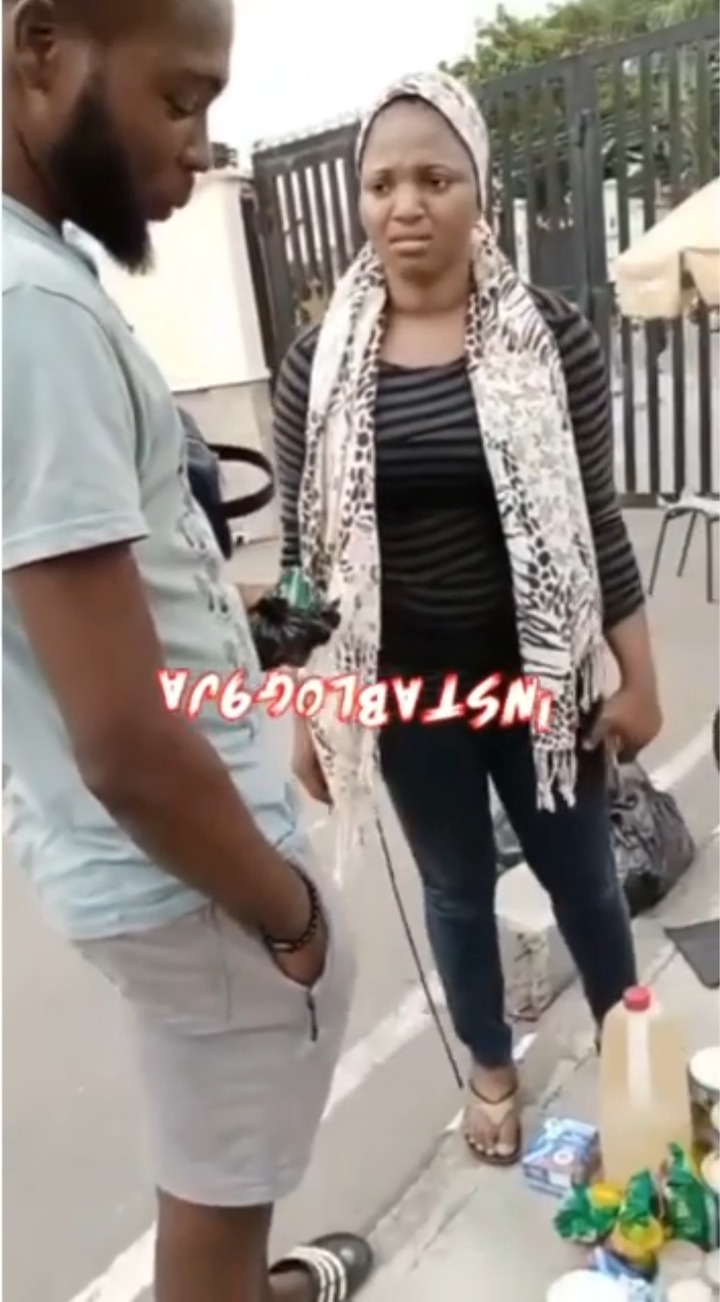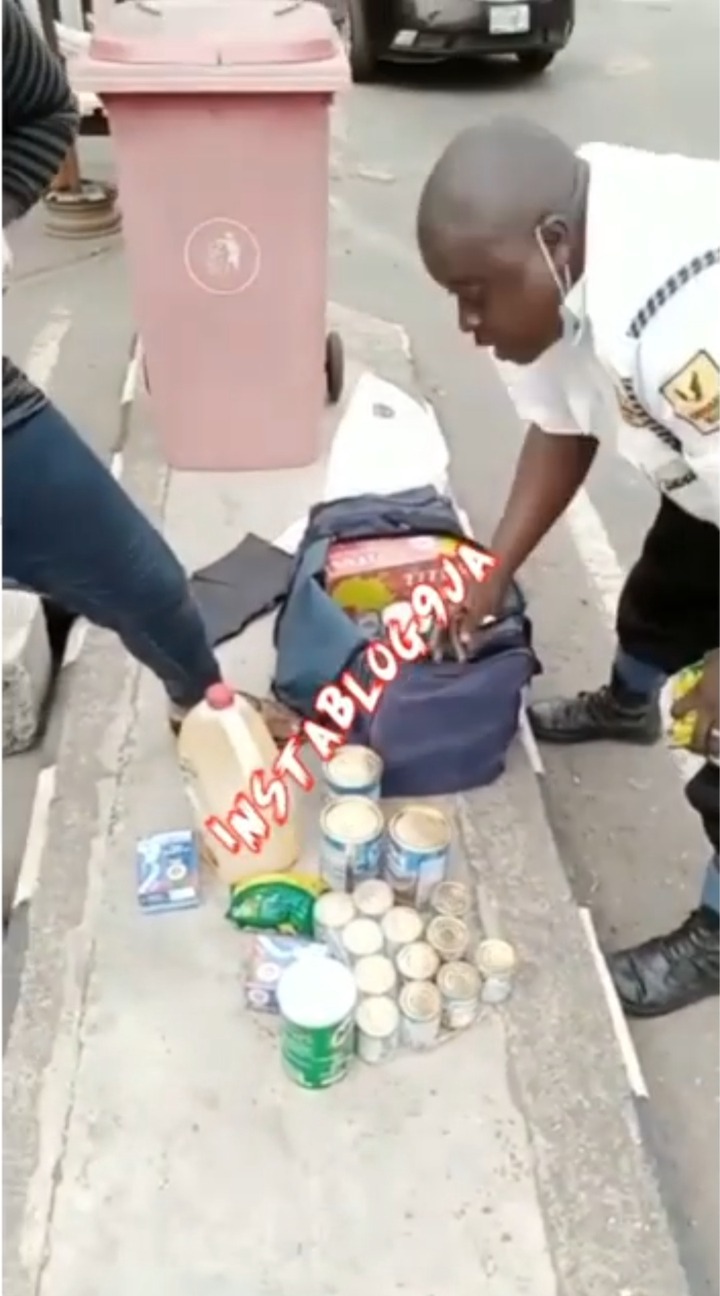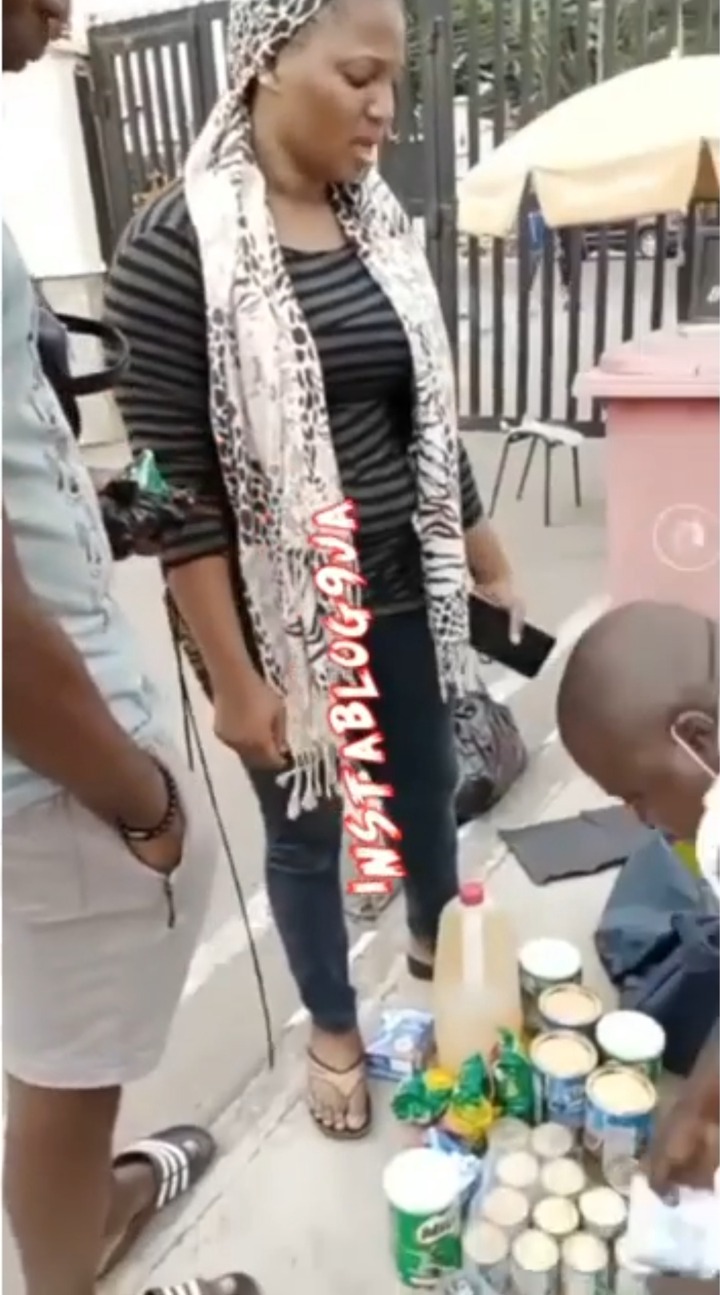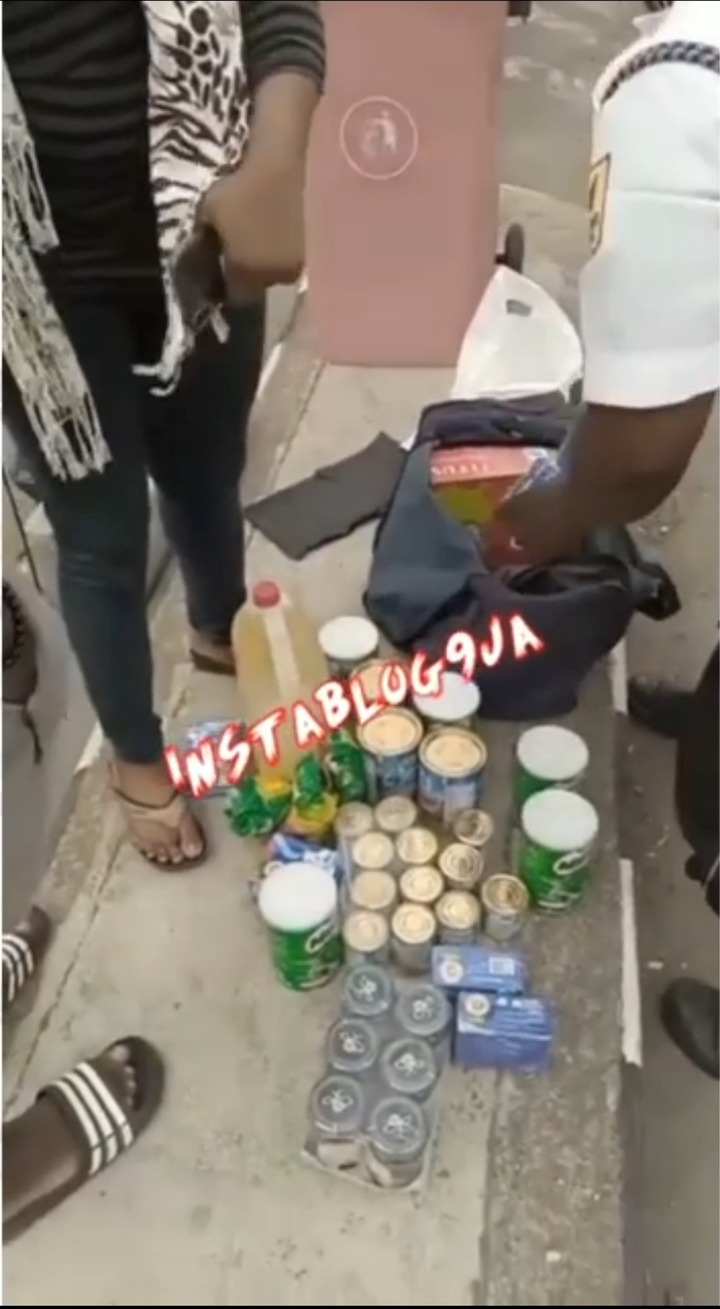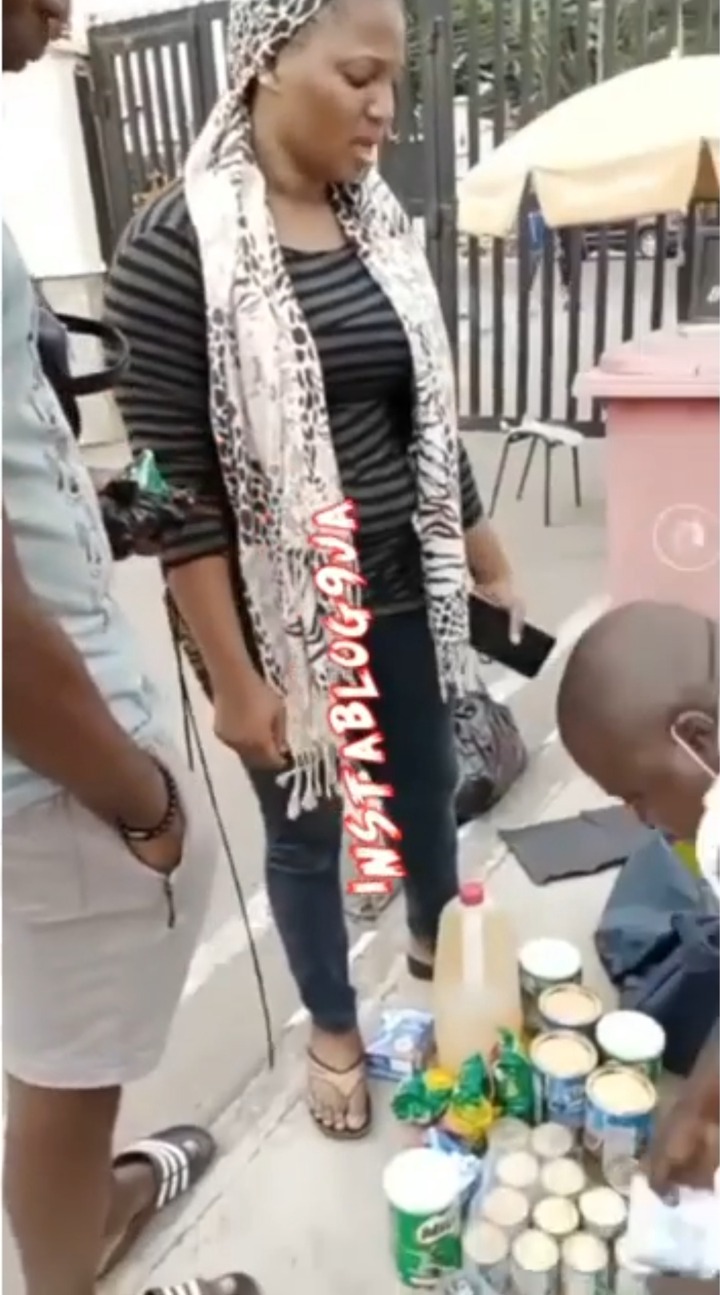 Click ~>> Here <<~ To Watch The Full Video On Instagram App.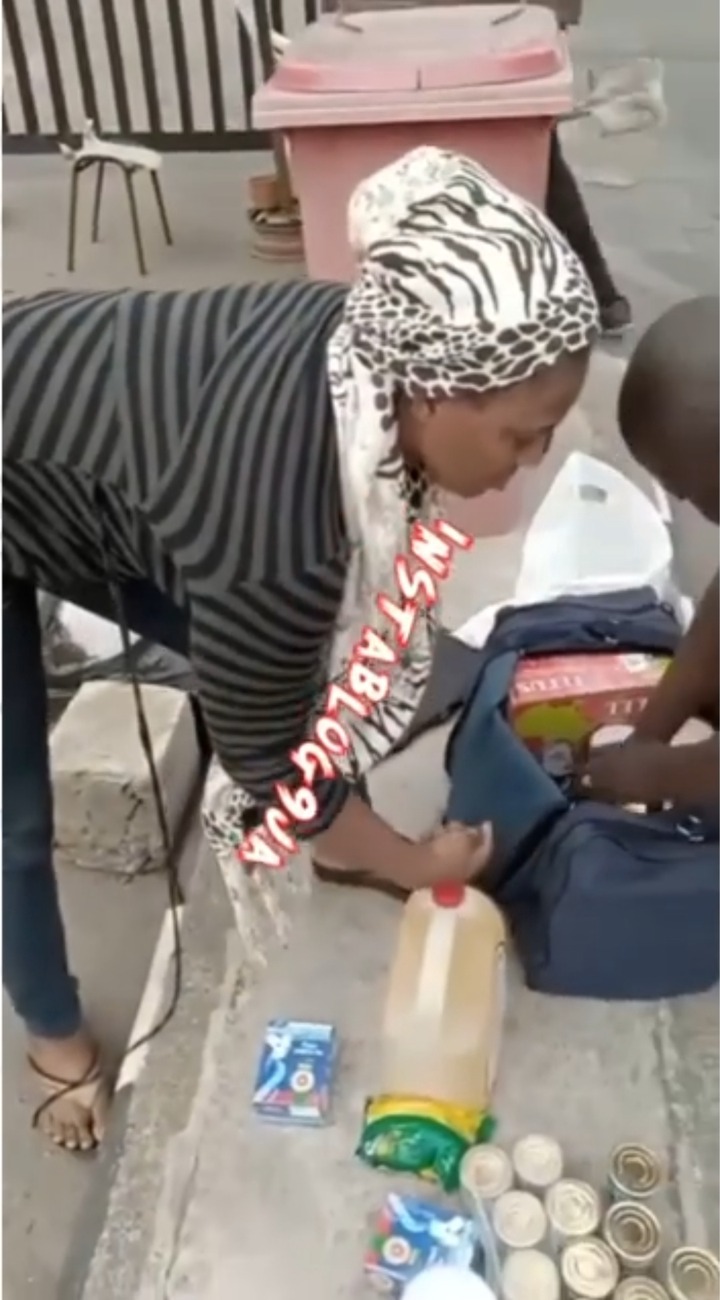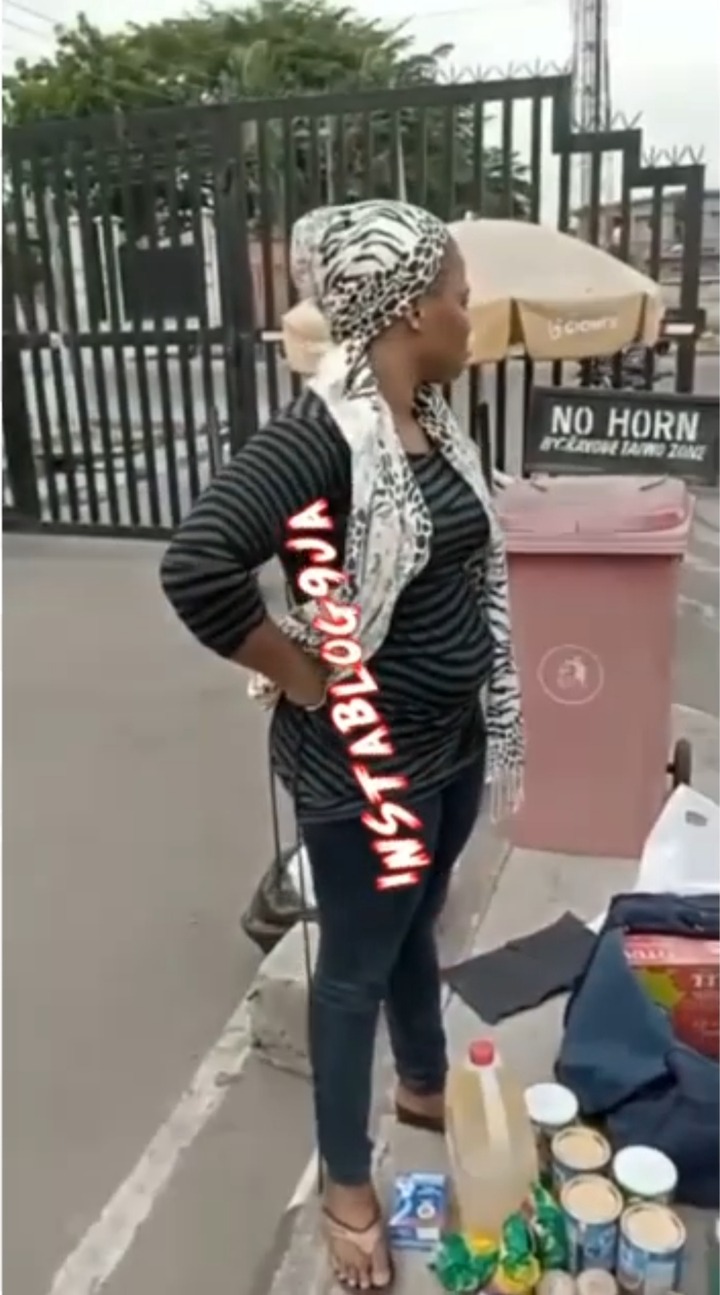 After the video went viral, Nigerians on Instagram reacted to the video in a mixed way. According to some, the lady deserves to be punished as she choose to steal rather than asking for it. On the other hand, others felt pity on her saying it could have been hunger and frustration that pushed her to do such thing.
Check out some of the top reactions from Nigerians on Instagram below:-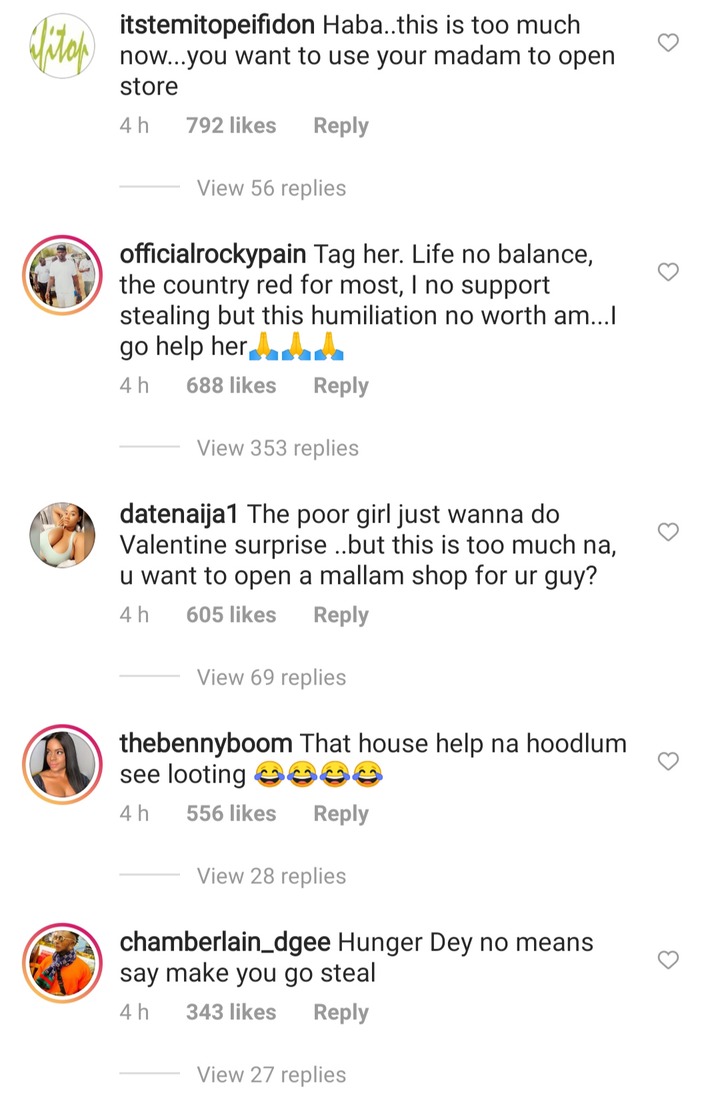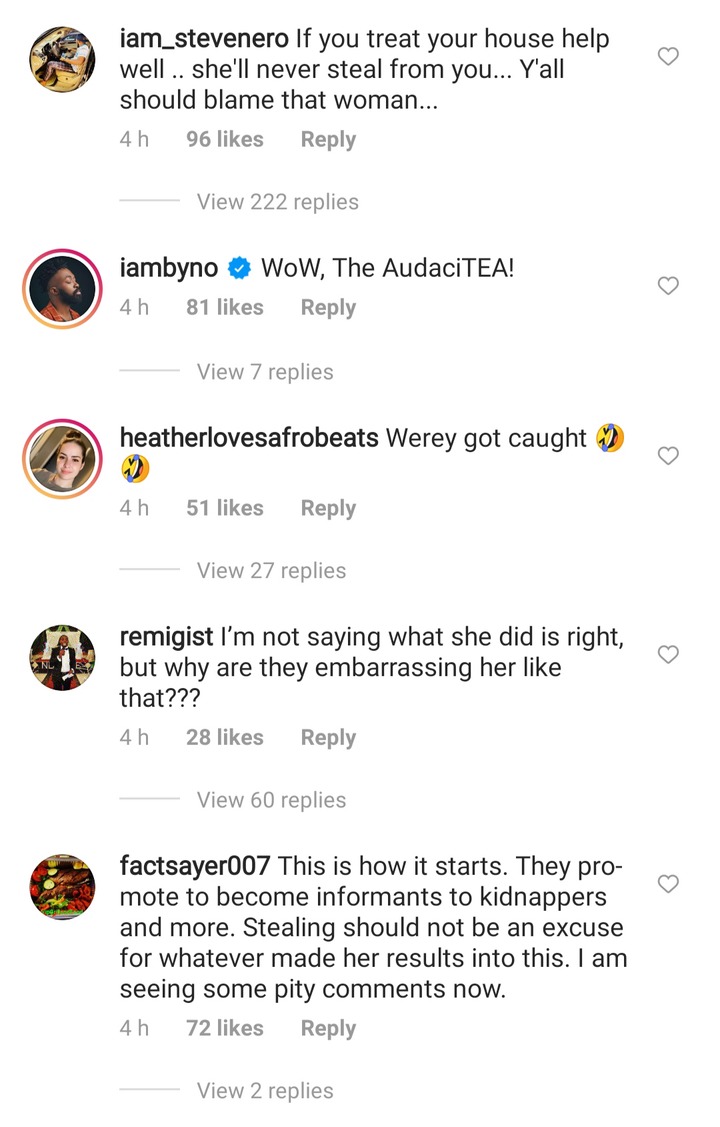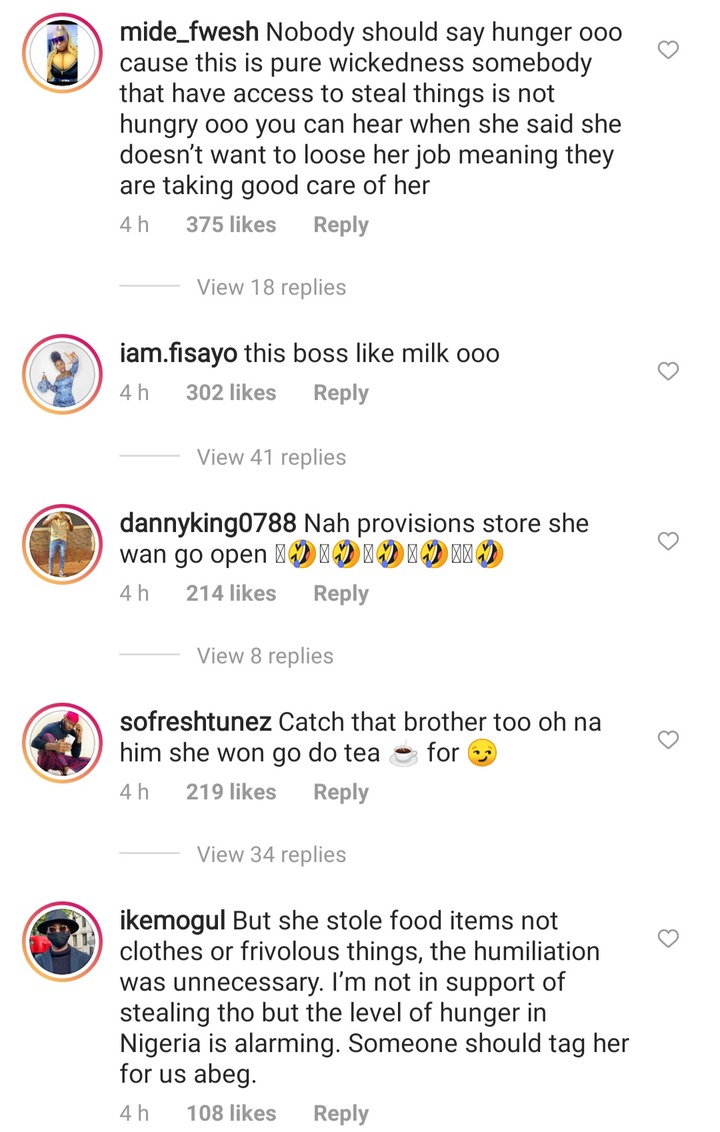 Video Sources:- Instablog9ja, Gossip Mill Naija
Lesson to learn:- it is better to frankly ask for something when you are in need of it rather than deciding to steal it. Stealing is stealing no matter what pushed one to doing it and if caught, the penalties might not be friendly. This is also a lesson to people who employ people and bring them into their homes without much knowledge about them. We all need to be careful this time around.
Content created and supplied by: BlessedInks (via Opera News )