A High Court in Port Harcourt, Rivers State, sentenced a young man to death hanging for murdering a delivery agent because of iPhone 6 in 2017.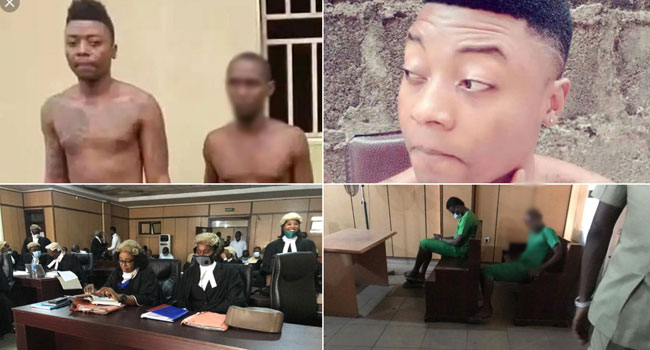 Together with his associates, Mr. Divine Excel Naabe and Miss Joy Eluwa, the convict, Mr. Sodienye Mbatumukeke, was arrested for the murder of the delivery agent, Chukwuma Eleje, who was said to have delivered expensive smartphones that were ordered online to the convict's apartment before he was attacked and killed.
In a septic tank in the apartment on Ada-George Road in the Obio/Akpor Local Government Area of Rivers State on March 27, 2017, his body was recovered.
However, when the two male suspects went on trial, the female suspect, Joy Eluwa, said to be the girlfriend of the convict, was released.
On Monday, the presiding judge, Justice I. P. Chigoezi-Igwe, found Mr. Mbatumukeke guilty on two counts of murder and armed robbery, nearly four years after the trial.
The judge characterized the murder as grotesque, saying that the penalty would act as a deterrent to others.
However, the second defendant, Divine Excel Naabe, was released and acquitted of murder and armed robbery by Justice I. P. Chigoezi-Igwe.
He said that no compelling evidence against the second defendant had been provided by the prosecution team.
At the trial, objects submitted as evidence by the defense team included a bed sheet, a mortar and pestle, a naval rope, and a hand glove, all stained with blood.
What is your opinion on this? Please leave your comments in the comments section below and don't forget to click the follow button to get more content from us.
Please keep public distance, wear your face masks, wash your hands regularly with sanitizer prevention is better than cure.
Share this unique article on all social media.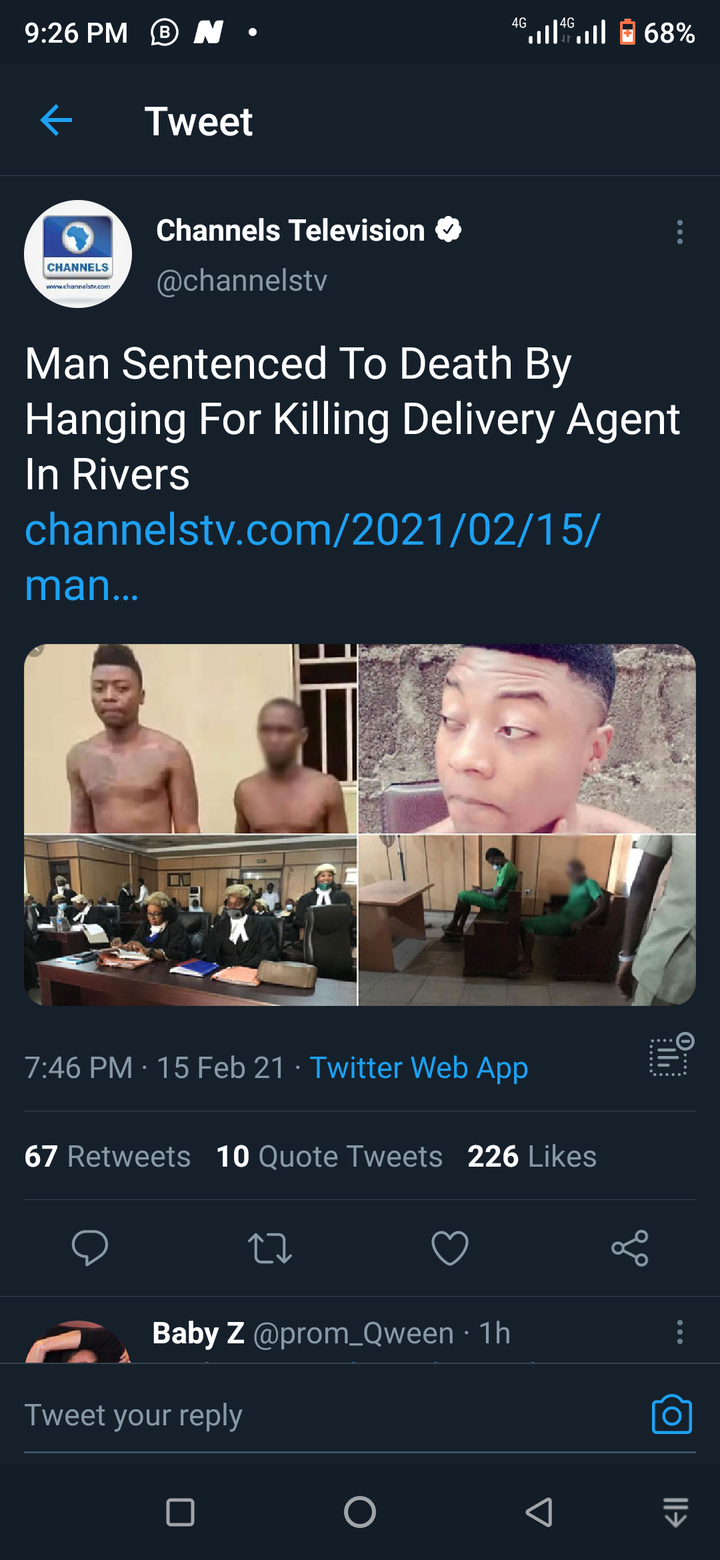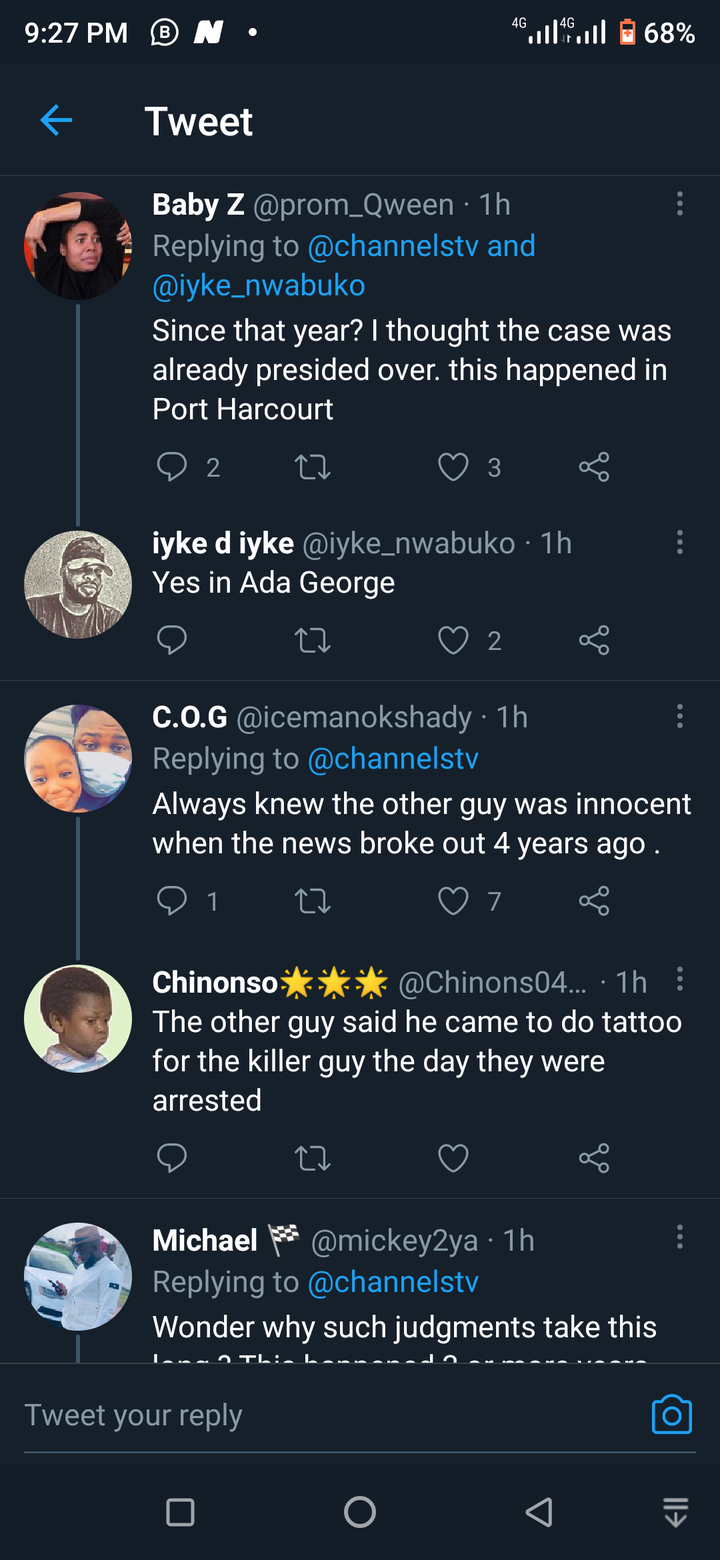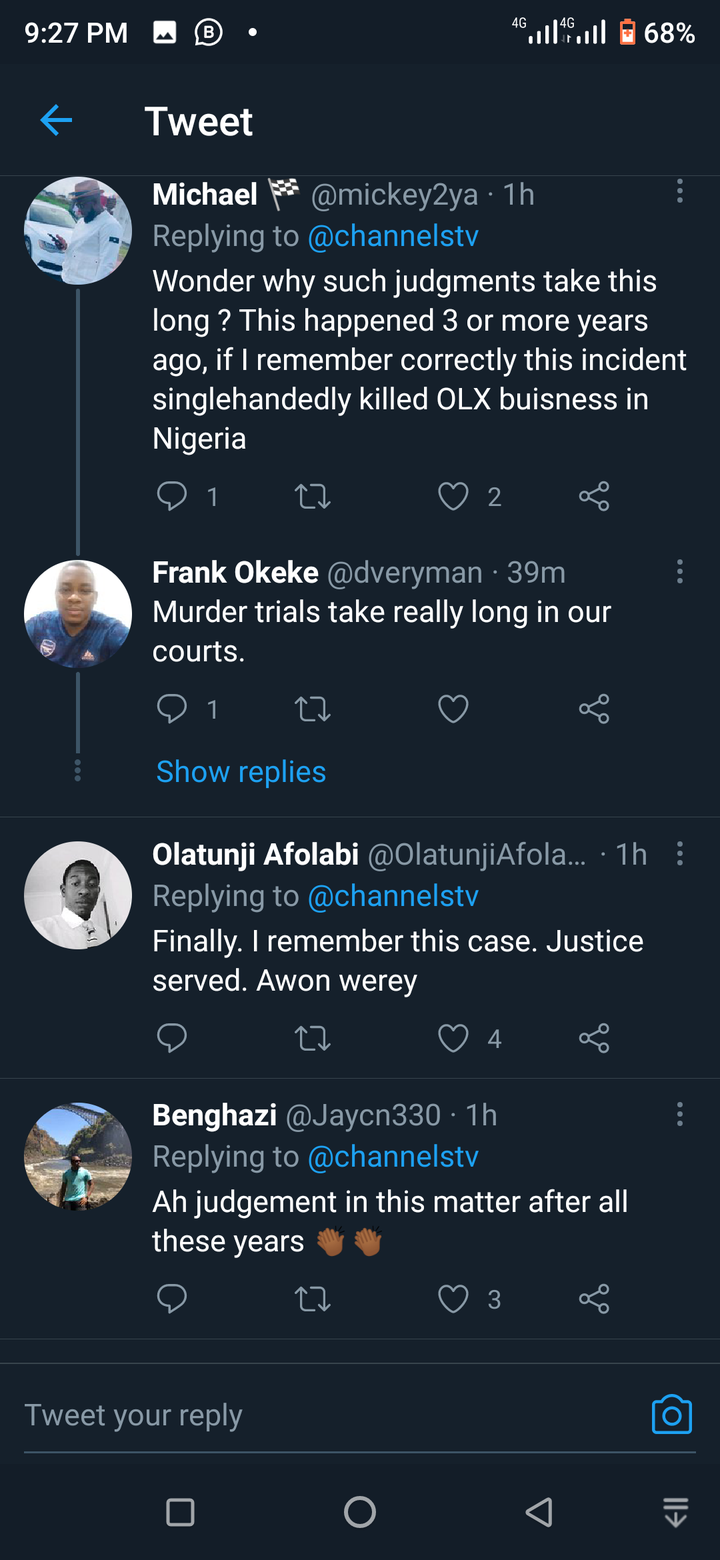 Content created and supplied by: OfficialReporter (via Opera News )