Terrorist are no longer afraid of the church (house of God) any longer. How will a human being go into the church to take the life of people? This shows that they are no longer having a human heart/Conscience any longer.
According to reports on instablog, a middle-aged man, his wife and daughter have been Murdered in Anambra state. This people were murdered by unknown Gunmen while they were inside the church. This incident has indeed caused a lot of mixed reactions online. Below is a screenshot showing the full story: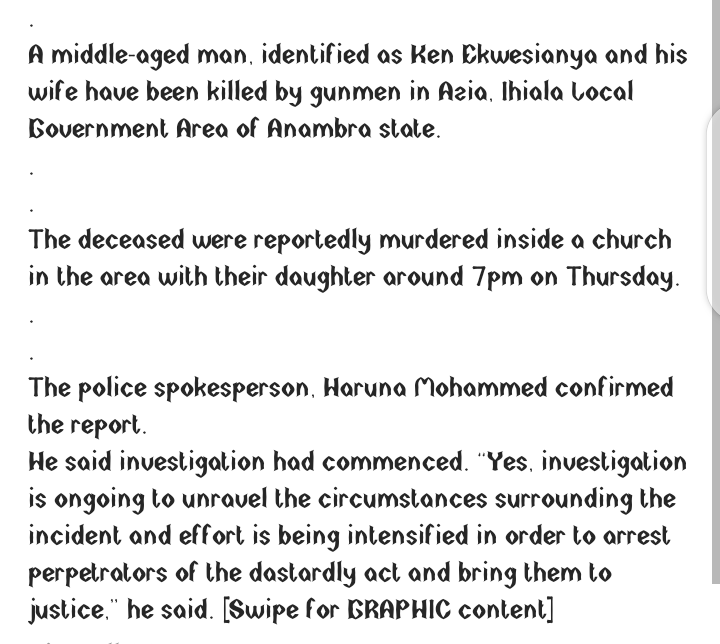 This should be a lesson to all Nigerians out there.
Below are some Lessons all Nigerians Should Learn as Unknown Gunmen Murders Family Members Inside a Church:
Nowhere is safe: One lesson we should learn from this is that nowhere on this world is considered 100% safe for living. This is why we need to be very careful even while we are in the church. Learn to be vigilant no matter where you are because evil occurs every day and in every place.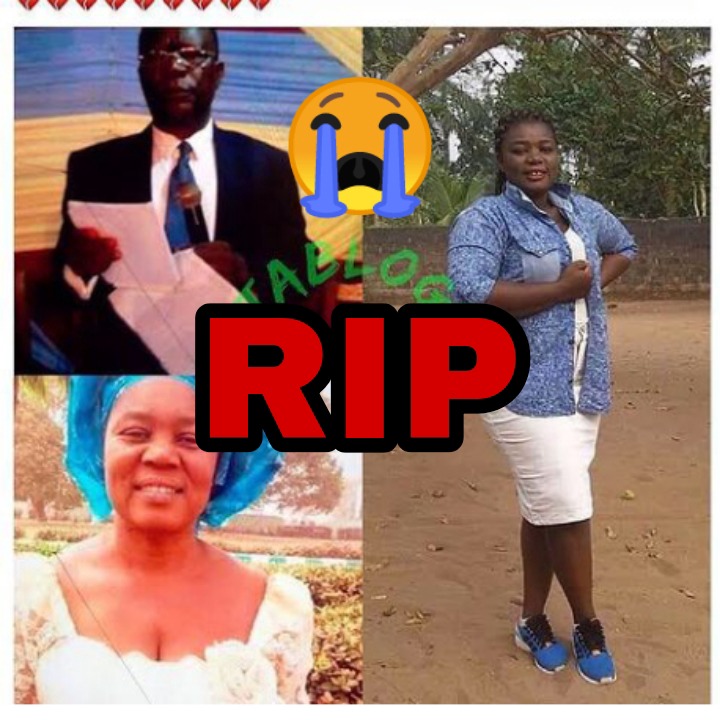 God Knows best: I will conclude by saying that God knows the best. If God do not want it to happen, it won't happen. God have a reason for everything and I pray that he will see their loved ones through this loss. This is indeed a tragic incident.
Content created and supplied by: CHRISTIANFORUM (via Opera News )