UNIPORT Lecturer Regains Freedom After Three Week's Of Kidnap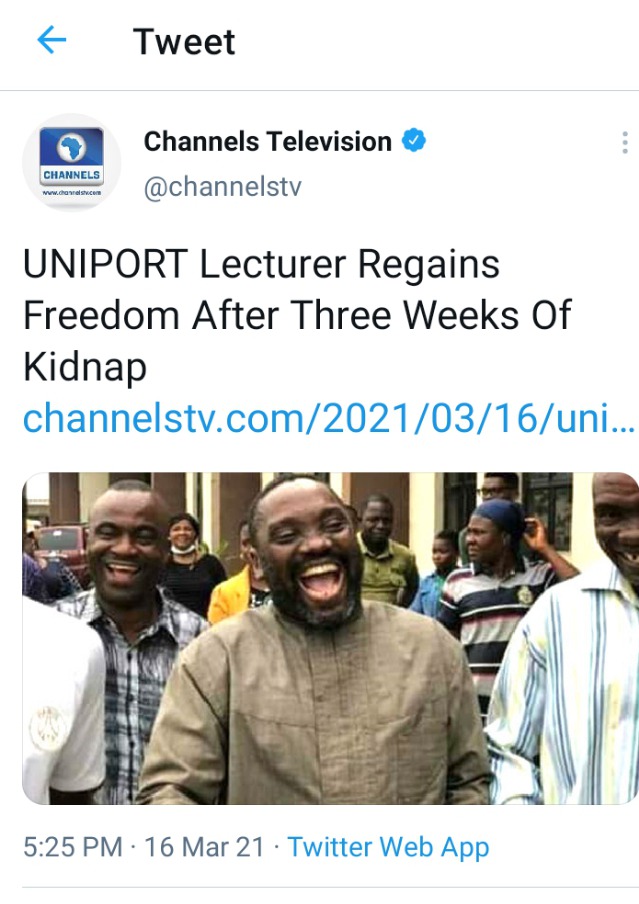 Ayuwo, who lectures in the Department of Linguistics and Communications Studies, was kidnapped on his way from a function in his Local Government Area of Andoni, on February 21.
His release by the abductors comes one week after students of the University, especially his students at the Department of Linguistics and Communication appealed for his unconditional release and sought immediate action from the security agencies, as well as the State and the federal governments.
Community Accused Edo Assembly Speaker Of Murder Over Land Dispute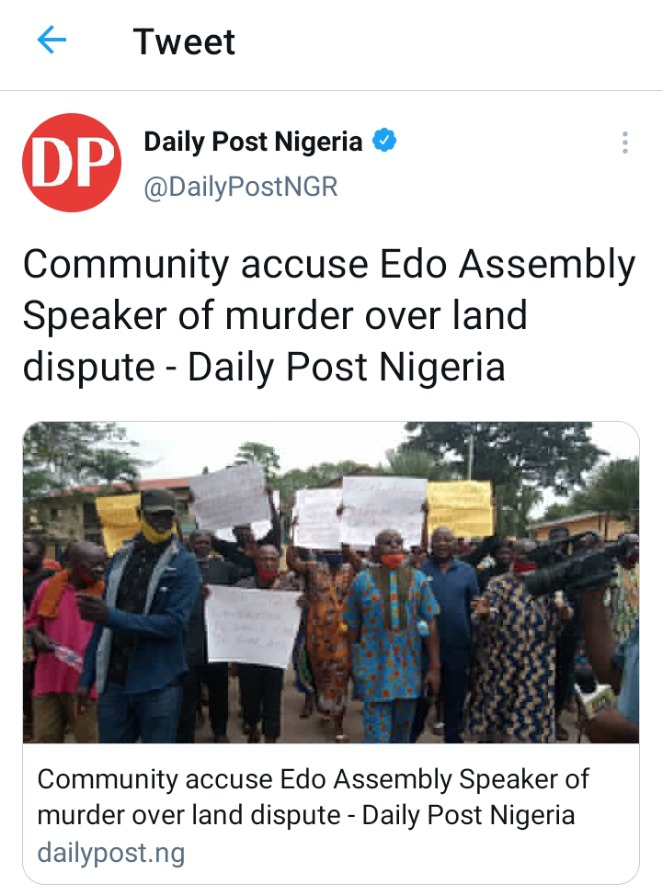 Indigenes of Obagie Uwa-Fiokun Community in Ovia North East Local government area, Edo State have accused the speaker of the Edo State House of Assembly, Marcus Onobun of murder over the death of community youth leader, Mr Osaheni Osadolor during a protest.
Mr Osaheni, 44, was killed by unknown gunmen who drove on ash Toyota Camry 2.4 on Saturday at a mechanic workshop around Eweka junction, along Suluko road, Benin City.
Marwa Orders NDLEA Officers to Wipe Out Lagos Drug Cartels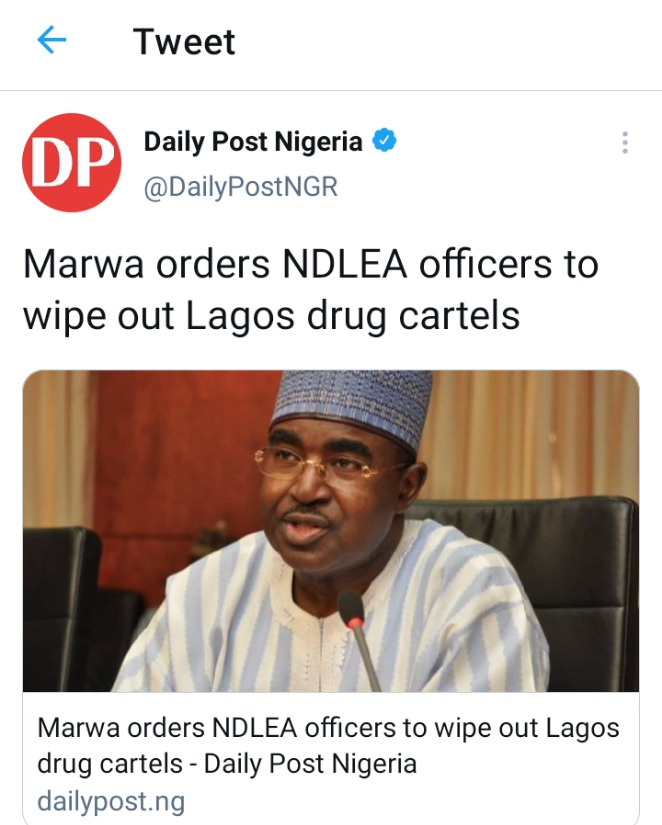 Buba Marwa, Chairman of the National Drug Law Enforcement Agency (NDLEA) on Tuesday ordered officers to wipe out drug cartels in Lagos State.
The retired General gave the order when he visited the agency's command in Lagos.
Marwa noted that the state had 30 percent of the total drug abusers in Nigeria.
In the country, an estimate of 15 million people belong to one or more aspects of illicit drug dealing. About 4.5 million people in Lagos State are into illicit drugs.
Two Suspected Cultist Killed In Llorin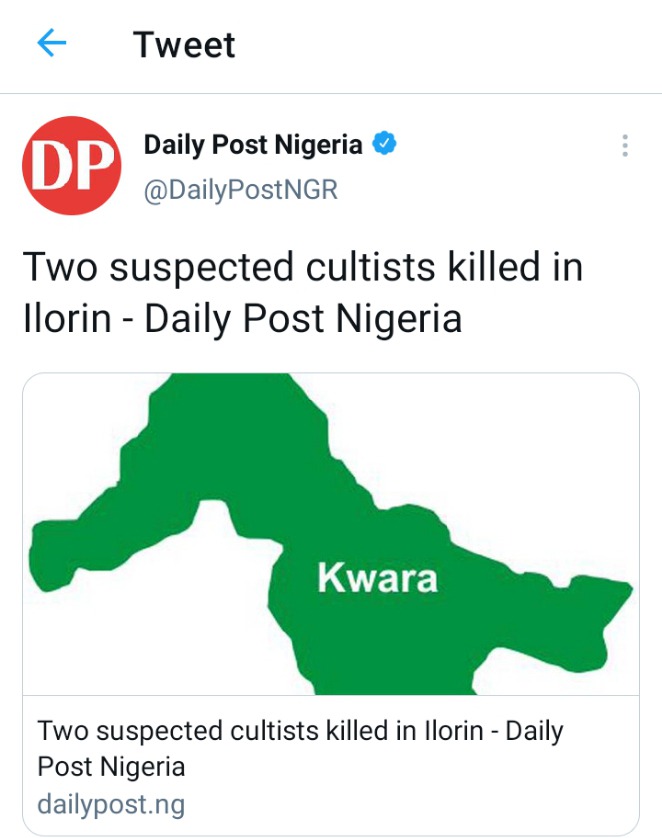 Two suspected cultists were reportedly killed on Tuesday in a renewed clash between rival cult groups in Ilorin, Kwara State.
The cultists were allegedly killed on Tuesday morning at Aduralere, Amilegbe area, very close to late Inspector General of Police, Sunday Adewusi's residence in Ilorin.
Police operatives reported to the scene to capture the incident, though the identity of the persons killed could not be ascertained and reasons for the renewed clash were scanty.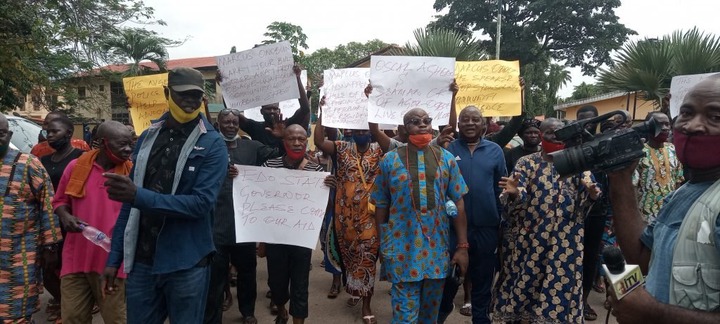 Content created and supplied by: YohannaDstorm (via Opera News )