The last few days in Nigeria has been the best in the last few decades, Nigerian are now standing for what is right and ready to defend the truth at all cost. According to many activist, the crime committed by northerner is fat beyond human reasoning, see what Reno omokri shared just now.
Moment ago, Reno Omokri tool to his twitter page to frown against some bad things committed by people of the north.
He said, "Pastor Bridget Agbahime beheaded for blasphemy in Kano. We had no reprisal in the South
Pastor Eunice Olawale murdered for preaching in Abuja. We had no reprisal in the South
So why should there be reprisals in the North when Southerners protect themselves from killer herdsmen?"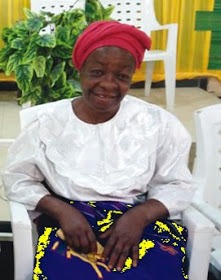 Remember Bridget Agbahime, she was the wife to a pastor in Deeper life bible Church, about five years ago, she was beheaded in Kano for blasphemy according to Reno Omokri. Also, Deaconess Olawale Eunice was killed in the same manner in Abuja and yet the southerners did not retaliate about it.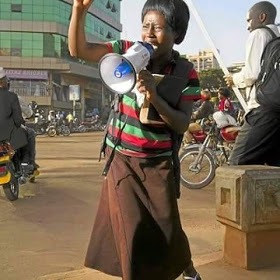 Just when the southerners begin to protect themselves against the killer among the herdsmen, the notherners are beginning to fire back, is that actuallythe right thing. Governor El-Rufai and some other governors in the north are beginning to counter the banishment of Fulani herdsmen in the southwest.
This is not the right thing and as such so many Nigerians has reacted to Reno's tweet;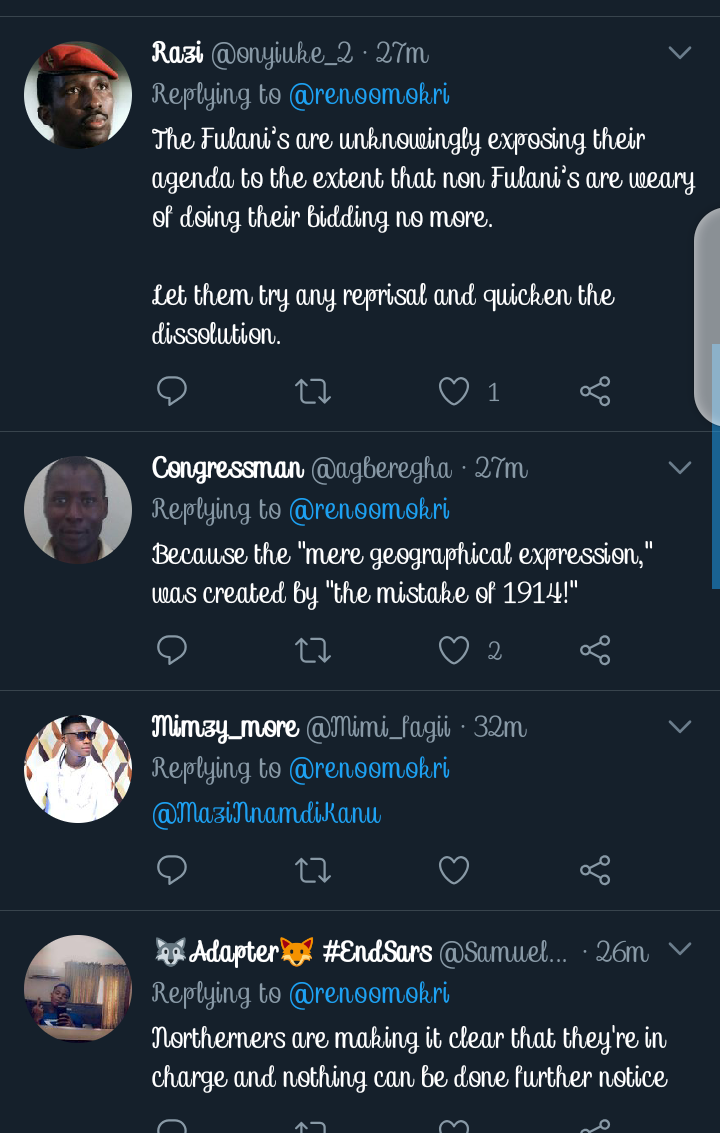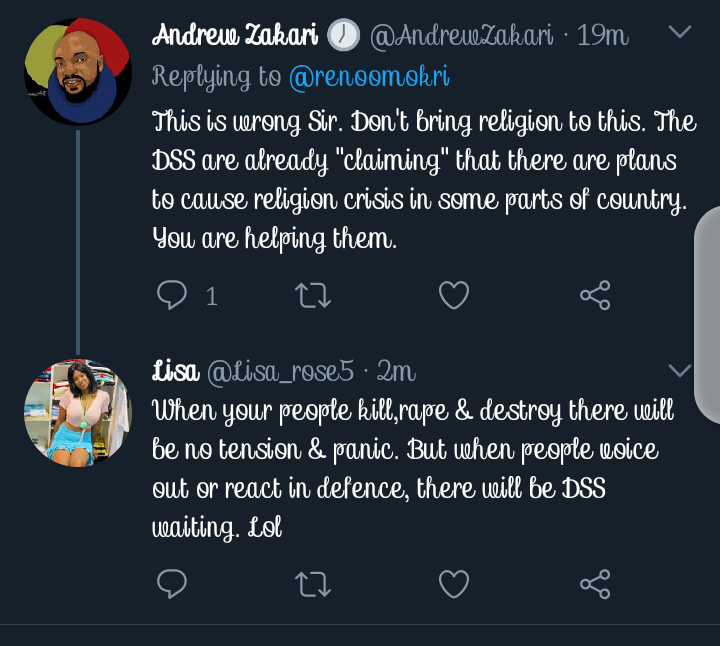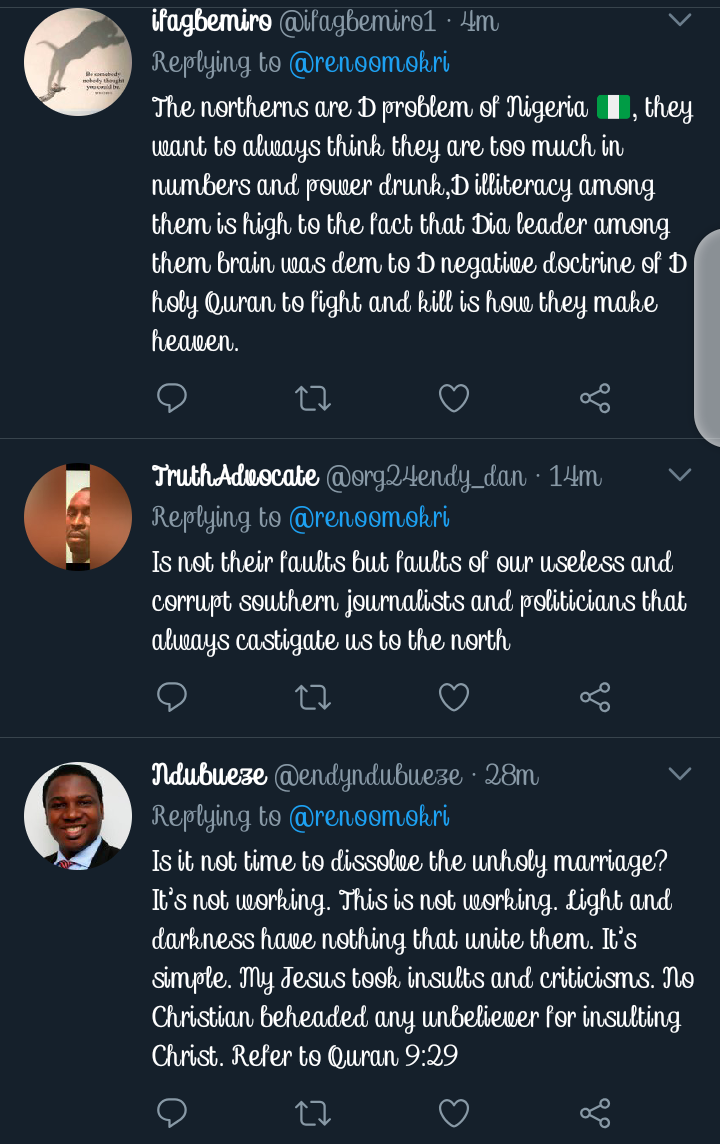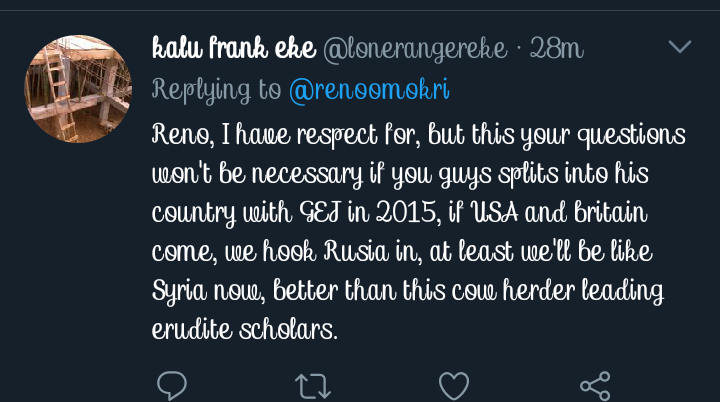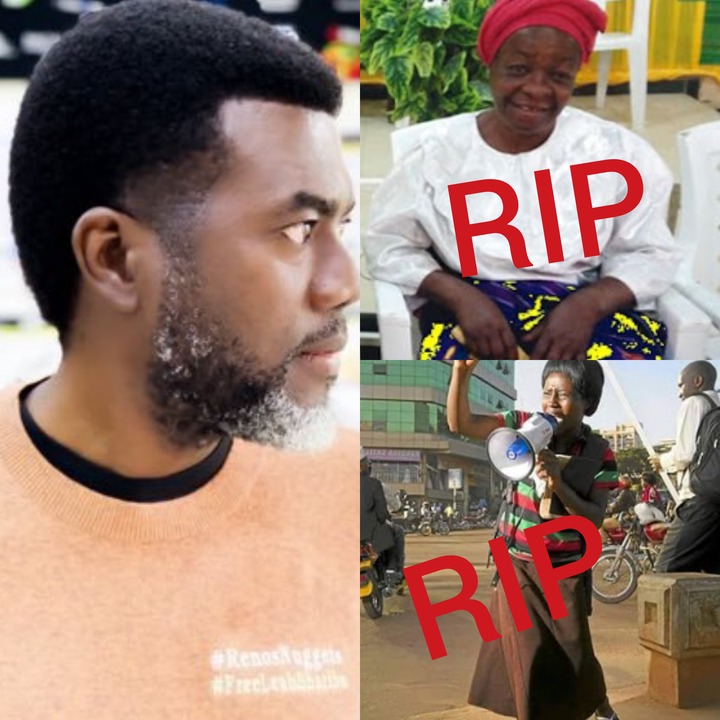 Content created and supplied by: Ade_write (via Opera News )