Regarding to the recent attack and burning of a police station at World Bank Aba, Abia state on Tuesday morning which is really alarming as many streets are now suffering it.
Here are some reasons why attacking and burning up police stations will only affect us.
The first reason is that these policemen are human beings like us who are under much strict authorities. They are mandated to obey every last command of their senior officers. So most things they do while on patrol are not on their own free will. As they are always given target to meet up, so when they encounter obstacles while trying to meet up their given target. they easily fall a victim of their temperaments that always get the best of them and make them do regretting things. So attacking them only infuriates them more to hurt us.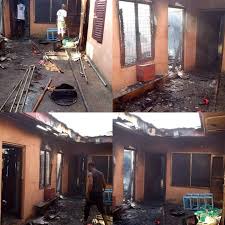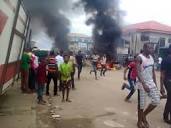 Another reason is that behind those bars and prisons are kept hoodlums who are or were once a threat to a particular area. Now if they are broken free during the police station destruction without having a rethink and change of heart because I believe that is the main reason they are behind bars or imprisoned. What do u think will happen to the people around the area the escaped hoodlums will be residing?. Just last night, I can tell of more than one streets that were victims of armed robbery.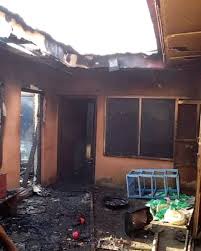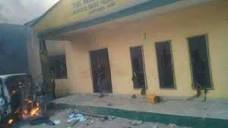 Opinion: Let us all resolve in seeking peace and fighting and crisis will still end in peace keeping.
Content created and supplied by: Michphil (via Opera News )