Sometimes, there are some certain things that you will see happening in our every day to day community, and sometimes, just sometimes, you'll be left dumbfounded as you may not know what to say.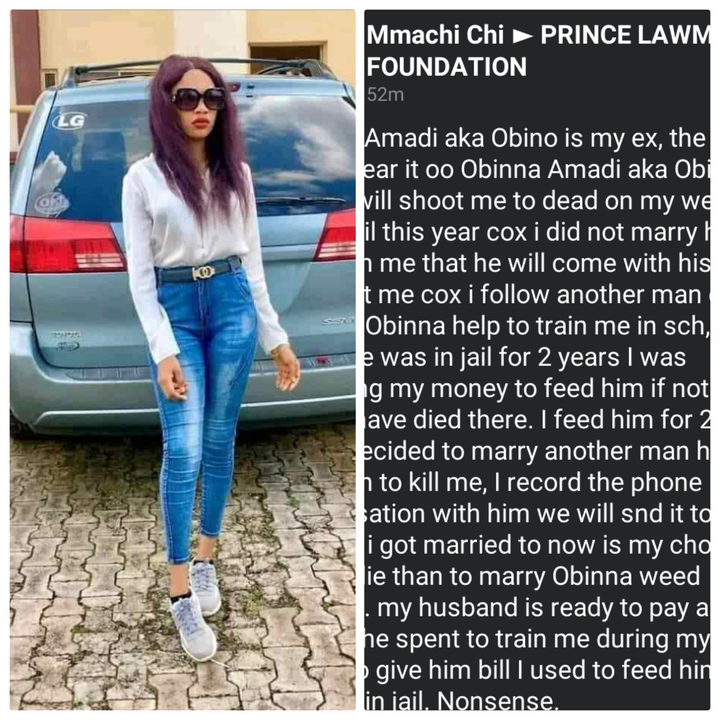 Following another issue of some Nigerian men training up their future 'bride-to-be' in schools, a Nigerian lady has taken to the popular social media platform Facebook to voice out her mind about an alleged Obinna, a man whom according to her trained her in school during her time as a student.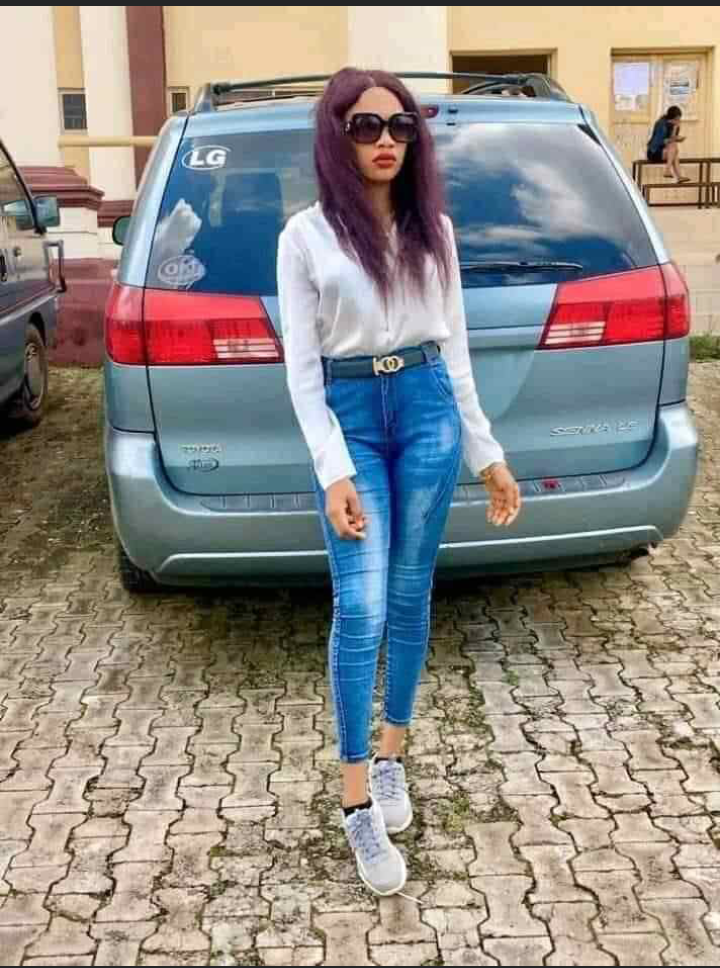 According to Mmachi Chi she stated that Obinna was nothing but her ex, stating that she has already ended everything with her before, only for him to resurface again after hearing news of her upcoming wedding to gun her down (in a layman's words, to kill her).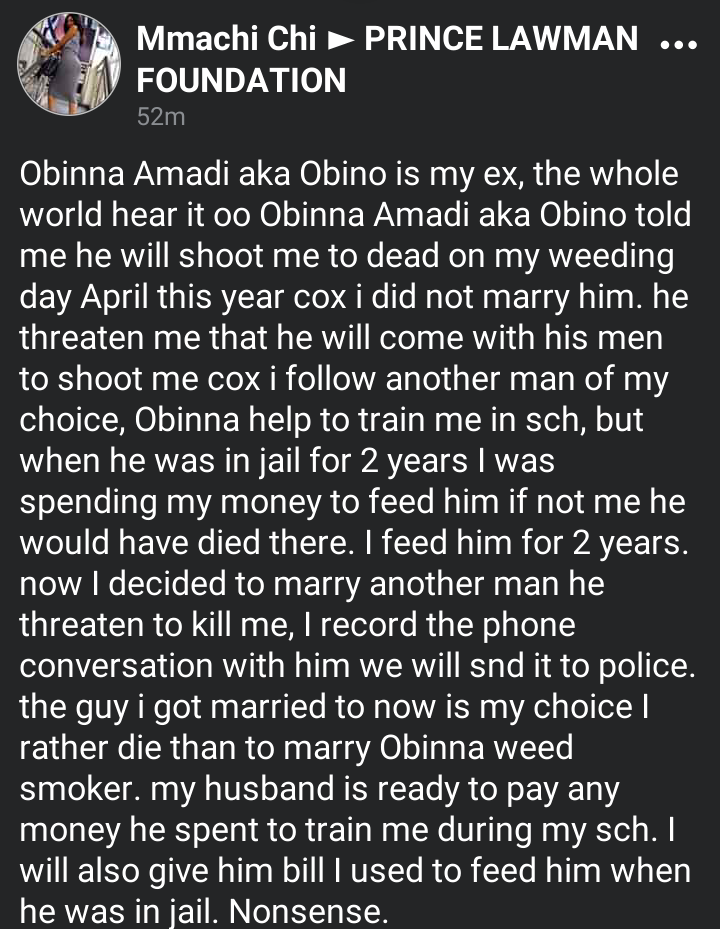 Below are some of the epic reactions I was able to gather as regards this particular post: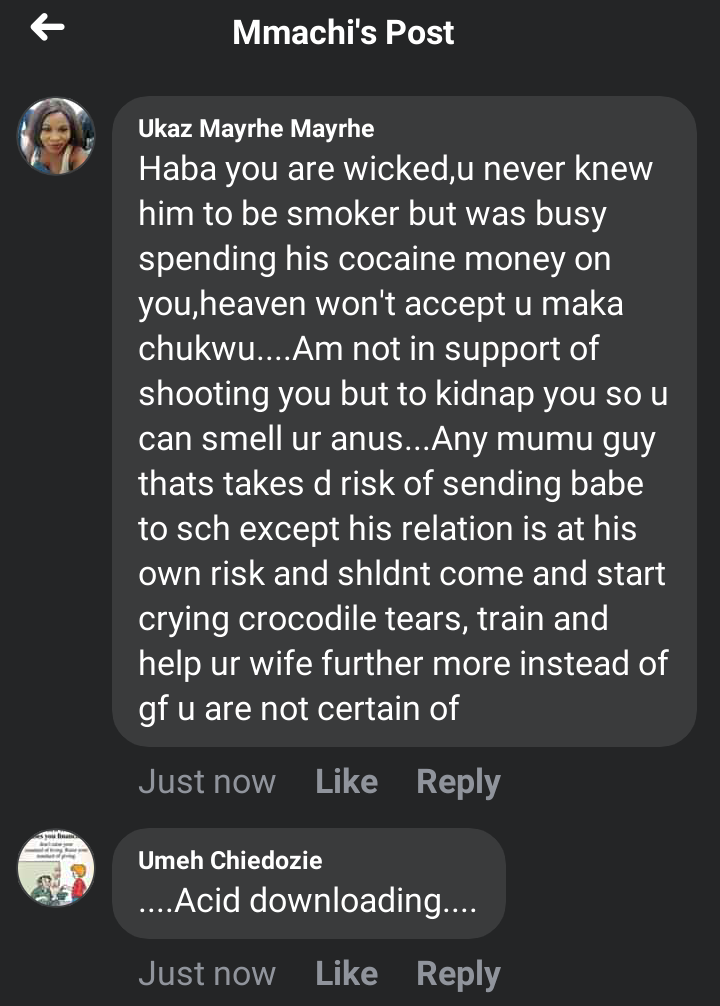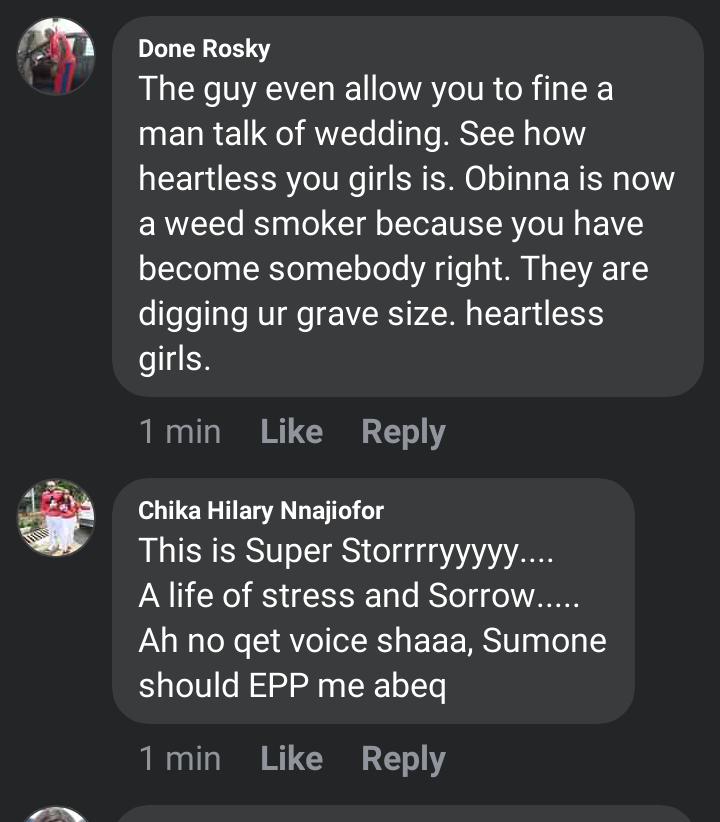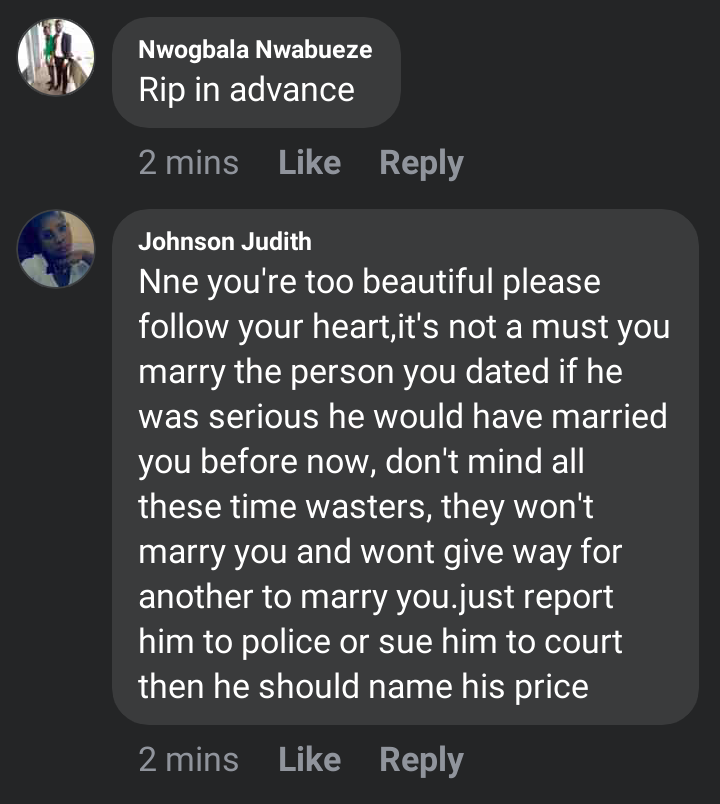 Furthermore, it's unclear whether if the Obinna in question would actually carry out his threats, but from the looks of things, it's obvious that this woman's life is in extreme danger as a threat to your life is something that shouldn't be taken lightly.
Content created and supplied by: Ivar'slovezone (via Opera News )