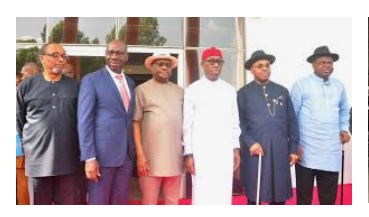 The tension in the country is palpable. People need assurances that the security challenges will be handled and laid to rest in earnest. 
Any sensible State Governor will no longer wait for the Federal Government to take care of kidnappings and killings that have become a daily affair. A press release is long overdue and could be in the form below. 
"We will not fold our hands, stand aloof and condone being terrorized in our homes and lands.
Let me be clear that all living in this State are bona fide members of this State. Ethnicity, religion, and any affiliation will not make anyone a criminal by default.
In a few days time, we shall sign into law our State security agency. The agency will be manned by people of proven character and people who have made a name in the security profession.The Agency shall have presence in every local government headquarters.
We will embark on the registration of citizens by the citizens, we will collect and collate individual data, and we will have a central data point accessible to all authorized units across the State. This will be conducted through various traditional rulers and their network of sub-chiefs. These sub-chiefs will in turn mine data from every Street through the people living in the streets. Every Street will be organized such that data collected are by self and upon recognition as a bona fide of a given street. All data collected will be uploaded by each street member assigned by the sub-chiefs for such purpose.
Landlords will henceforth get a clearance for every new tenant and every new tenant must get a clearance from his or her former landlord. Every new person in an area must be properly documented. If he or she is already on the database in another area, his or her data shall be moved to the database of his or her new location.
Vigilante groups per every community will be activated. And placed on government payroll. 
The State security agency will employ suitable men and women. The cultists and the street urchins; all of whom will be subjected to a close psychological evaluation will be employed. Their emoluments will be at per with those of the vigilant groups.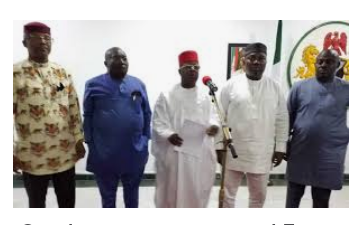 The existing forestry guard architecture will be tweaked to suit our today's security needs. Security posts will be created strategically in our forests and State boundaries.
Useful and modern technology will be acquired and deployed for effective policing. Acquisition of drones for effective patrol will be put in place. 
As a part of security measures and drives, citizens will be monitored for proof of wealth. The State shall make available every penny earned and how it is spent. A website will be created for easy access by anyone. 
All highlighted in this address will be further developed by all concerned within 2 weeks. The outcome will be put in motion within a month for the acquisition of human and material resources required.
Thank you and God bless our State!"
Content created and supplied by: mainest (via Opera News )