Sat, 20 Feb
A Twitter user identified as Harrison recently shared a photo of three men that were paraded for allegedly stealing the rail tracks.
A tweet from @harrisonmbamara contains the details, "read NEWS
Paraded for allegedly stealing the rail tracks."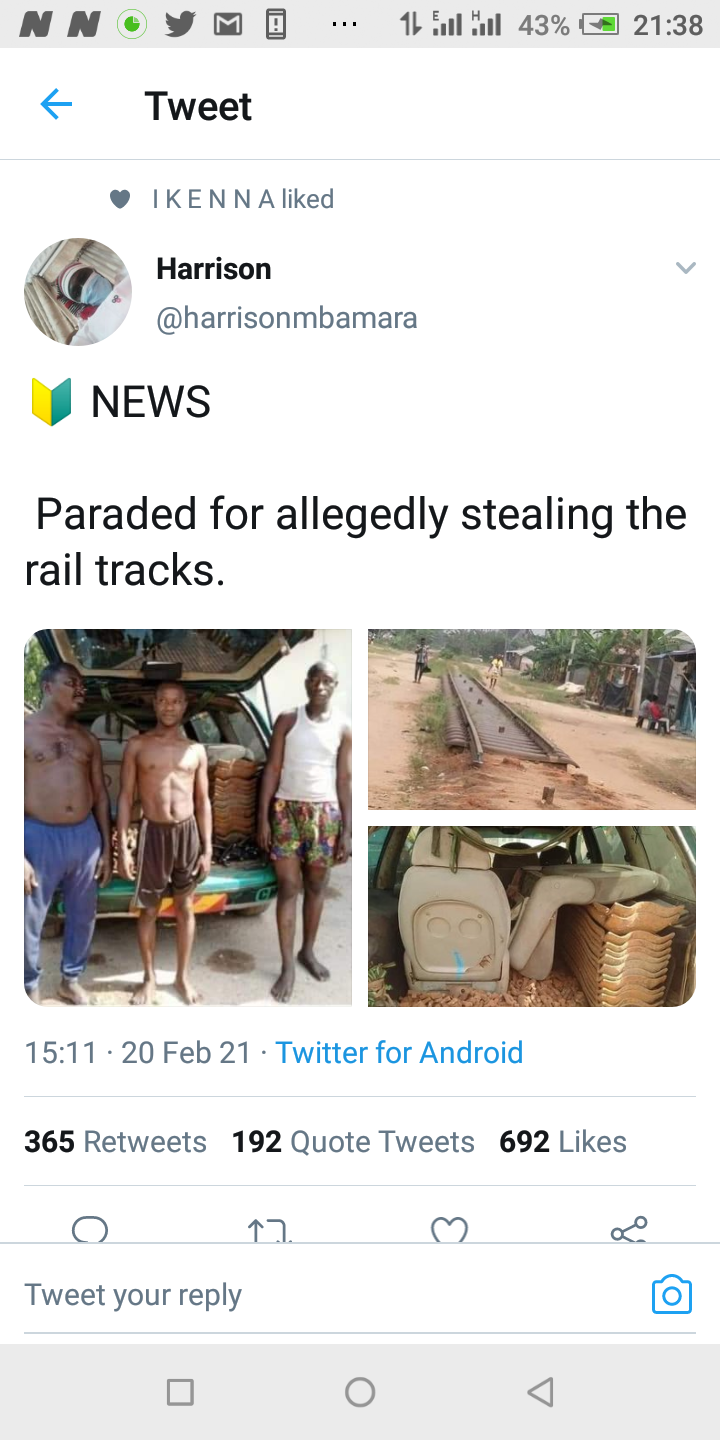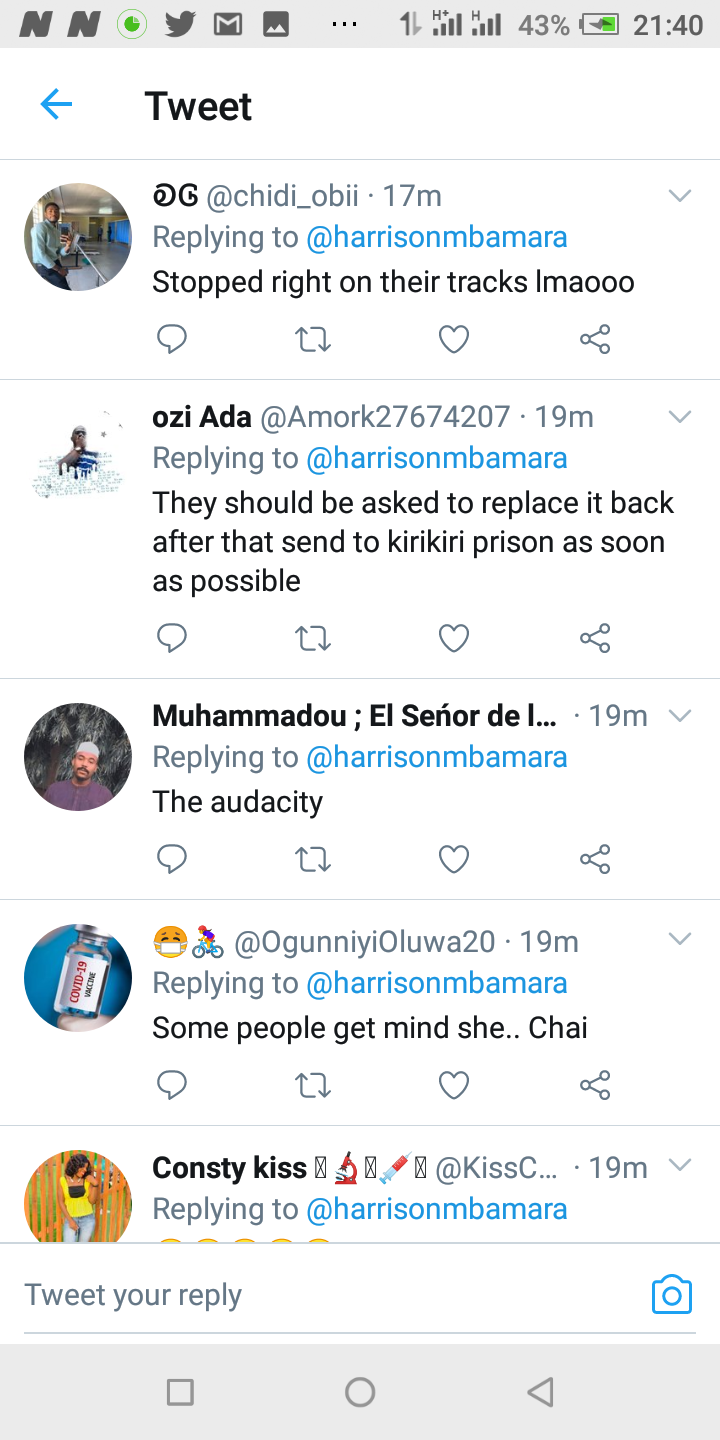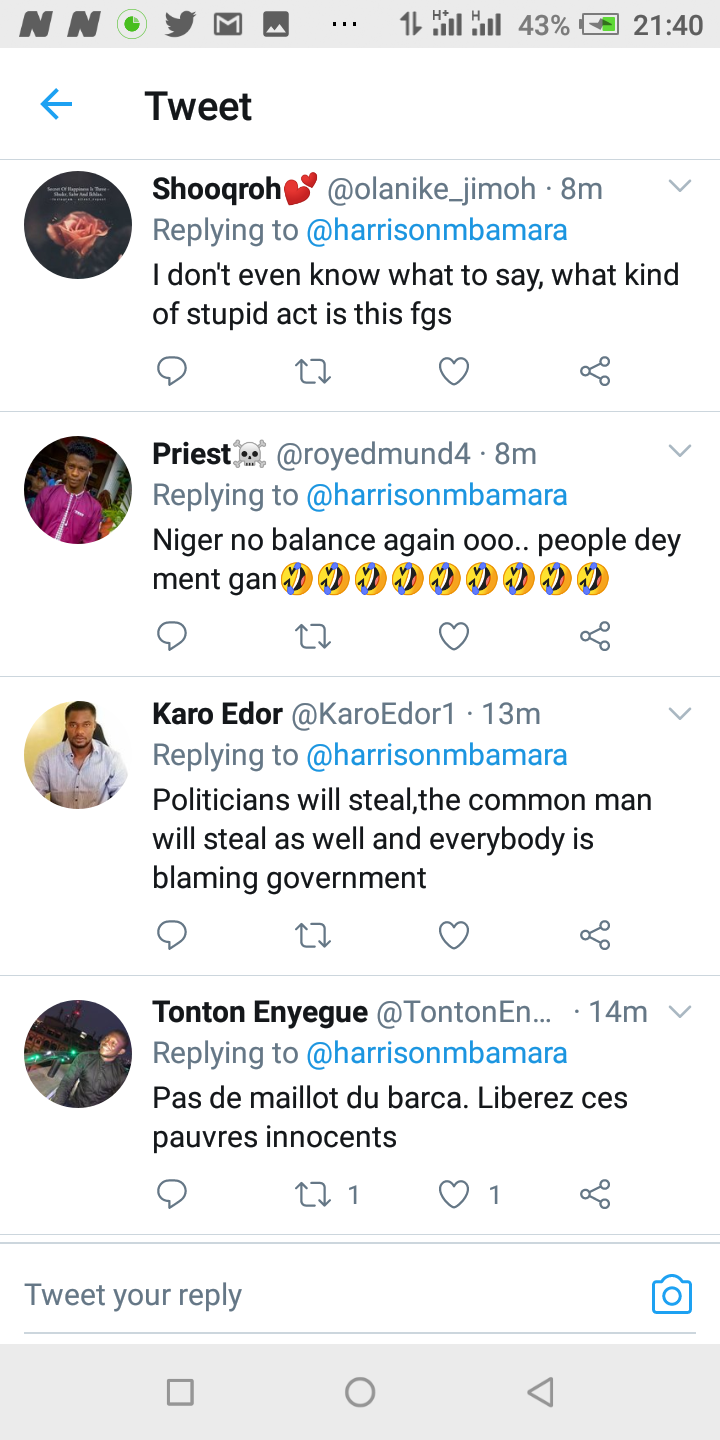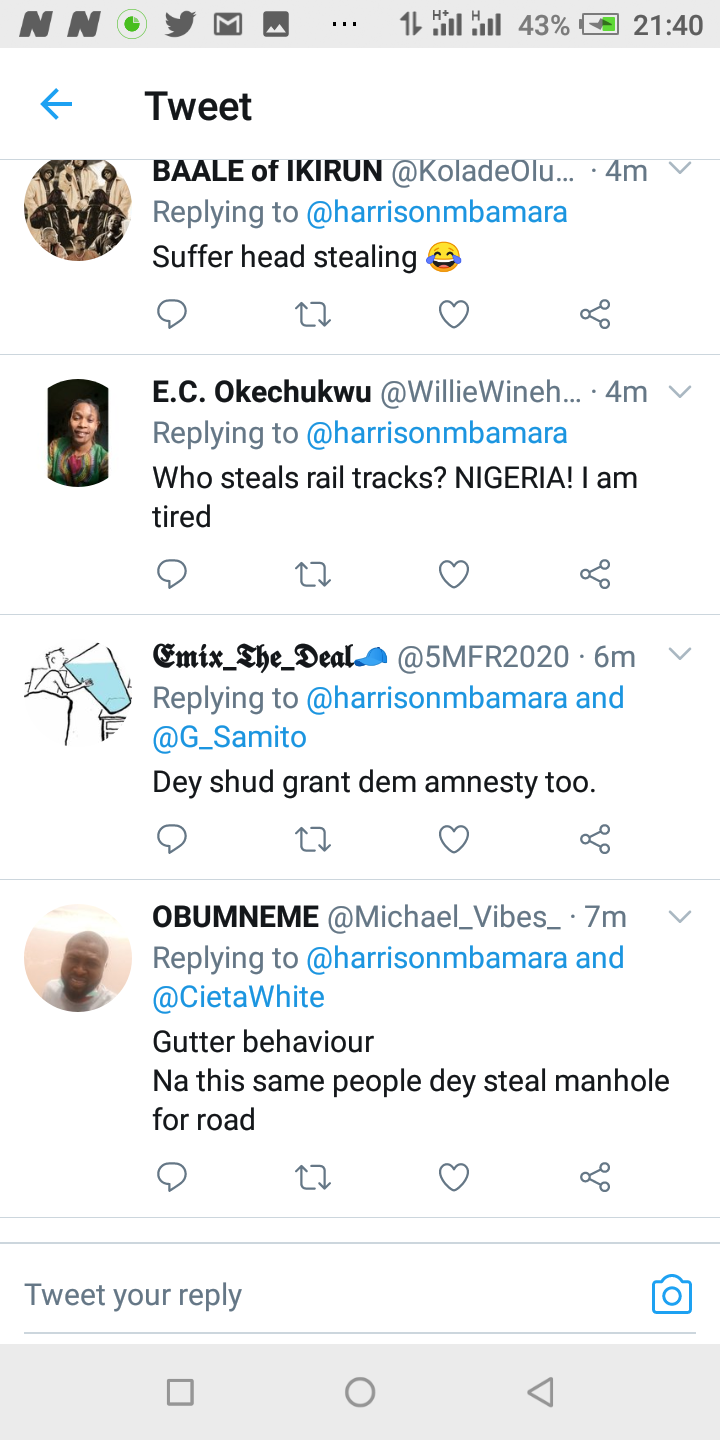 This is hilarious especially if you're hearing this for the first time. The men didn't realize the implications of this whole thing until they were nabbed.
They went through the stress of loosening knots with spanner, then loading into the visible Sienna. No matter how funny it sounded, stealing is stealing! 
One missing track is enough to derail a train, now imagine what effect it would have had if it weren't noticed on time. In my opinion, they should be dealt with like hardened criminals. If they can channel this amount of energy to loosen and load, but cannot feed themselves. Then, they are criminals.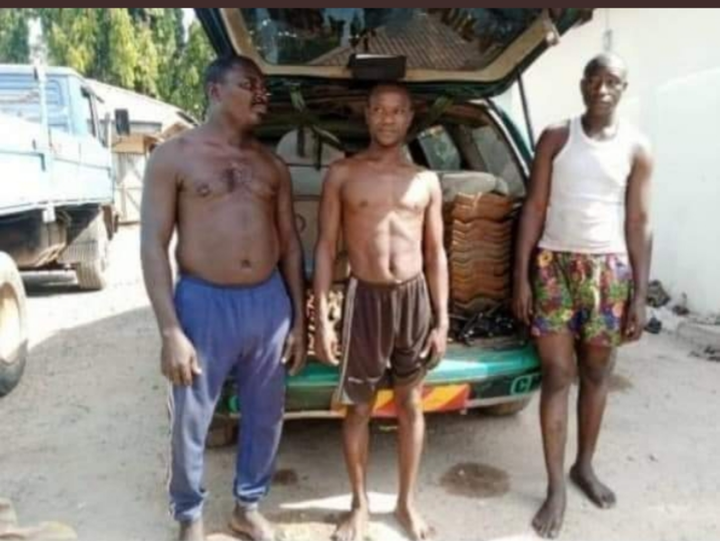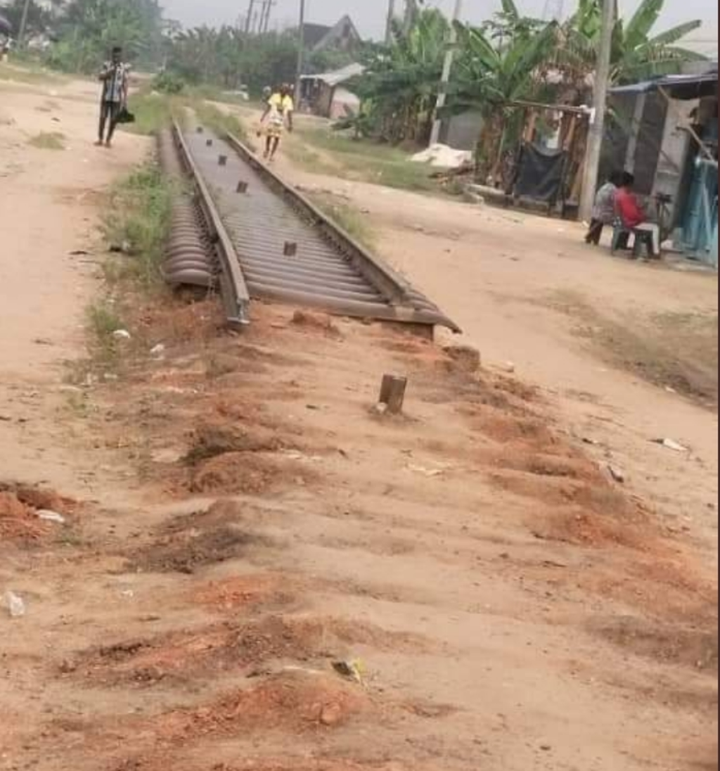 Meanwhile, some Twitter users have commented and many have condemned their actions. But some have said something very interesting here. 
They said their actions were geared up by hunger, but I disagree because what they have done is definitely not what a hungry person can do. 
So in your opinion what do you think is responsible for this?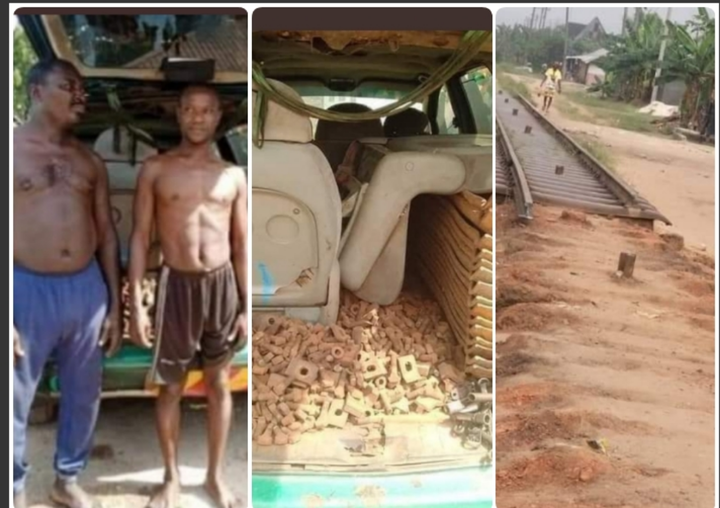 Content created and supplied by: Mpuz7 (via Opera News )