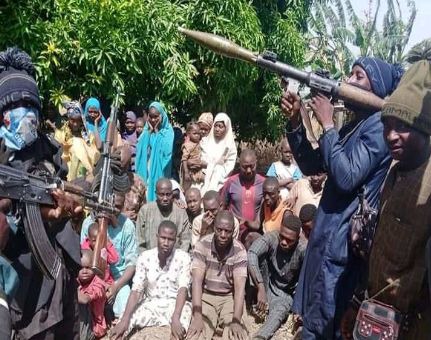 The object of this narrative is that we do not know who to trust. After all, it is quite obvious that students and workers of Kagara college were kidnapped, and it is also true that these robbers were visited by a prominent Islamic scholar, Sheikh Ahmad Gumi, on 19 February 2021, who was alleged to have went to Tangina forest with some money to meet the abductors who kidnapped Kagara College Students on 17 February 2021. But then, an informant called Ibrahim Shehu announced that such an agreement had never existed.
It was discovered that bandits released all the students and officials who were kidnapped from Science College, Kagara, in Niger State, after the federal government charged N800, 000,000 for their liberation.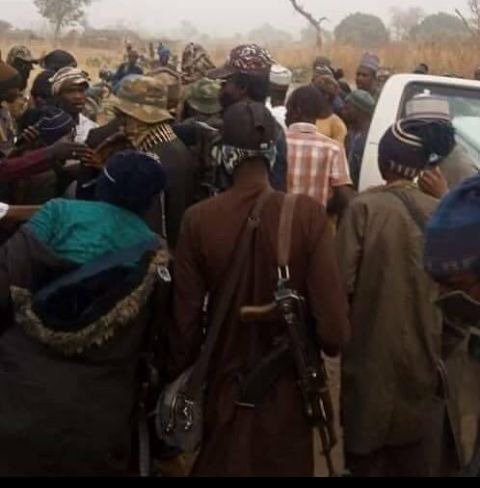 According to the People's Gazette, which made it clear on their Twitter page that the ransom was charged, it says that "EXCLUSIVE, bandits have freed all students and officials abducted from Niger school on Wednesday. FG paid N800 million for the successful operation, brokered by Nsa Monguno and Sheikh Gumi. Cash was ferried to Tangina forest holding the gunmen, FG to announce today or tomorrow"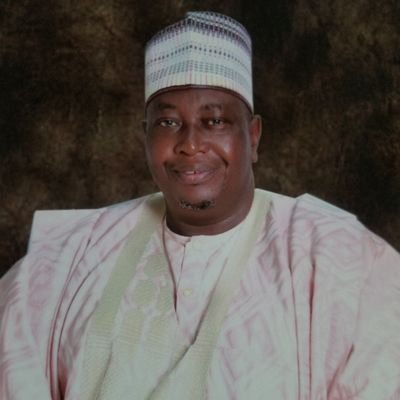 The speculation of such theories over the possibility that he is from the town where the incident took place had to be condemned by Ibrahim Shehu and he claims to know every aspect about what is going on in the state. "According to him, he said, "I want to tell with every sense of duty that this news is false, deceptive, mischievous, and figment of @GazetteNGR imaginations for the gain of discerning minds and fair citizens here. The abduction occurred in my hometown and as I write now, we are still desperate efforts to secure unhurt for these innocent students. At no point did the negotiation team or the negotiating team or the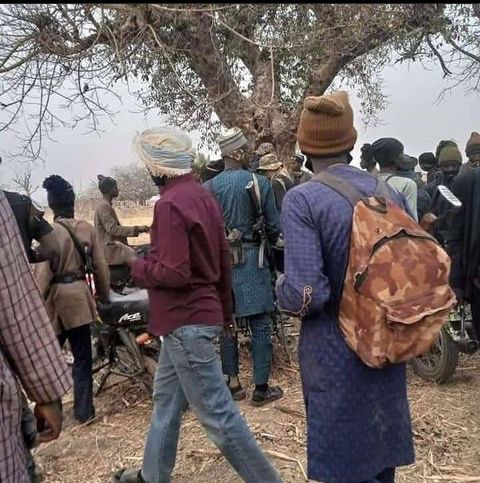 Now you can see that the speculation that the federal government has charged such a large sum to robbers has gone round, but how real is that?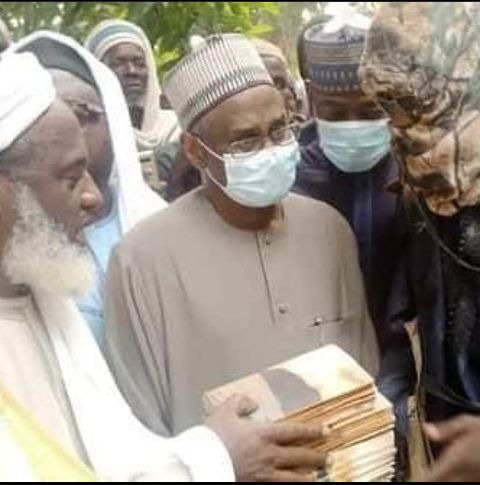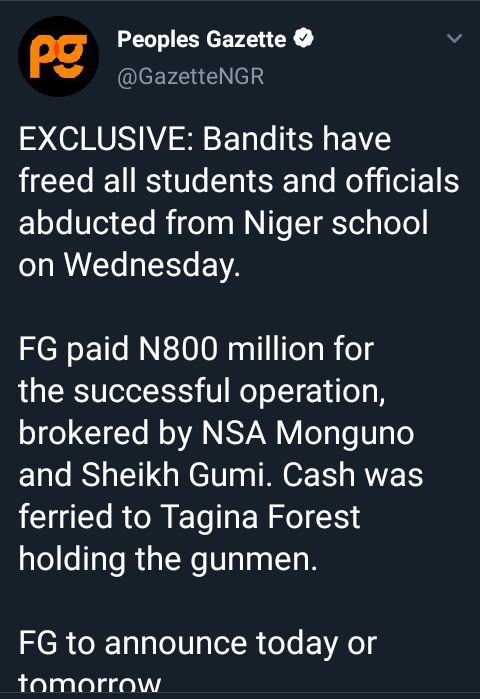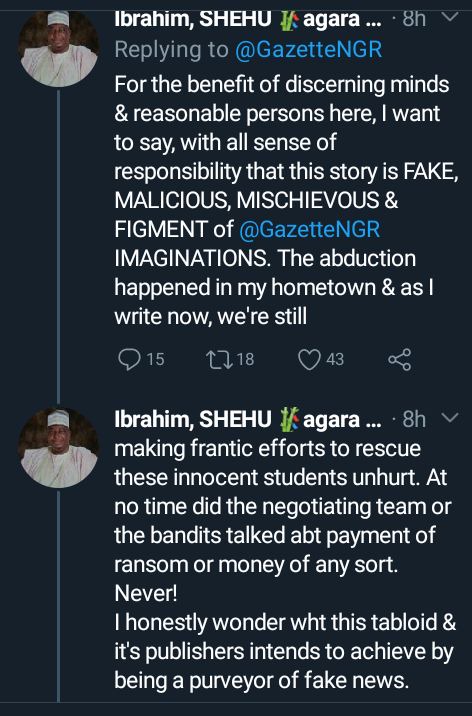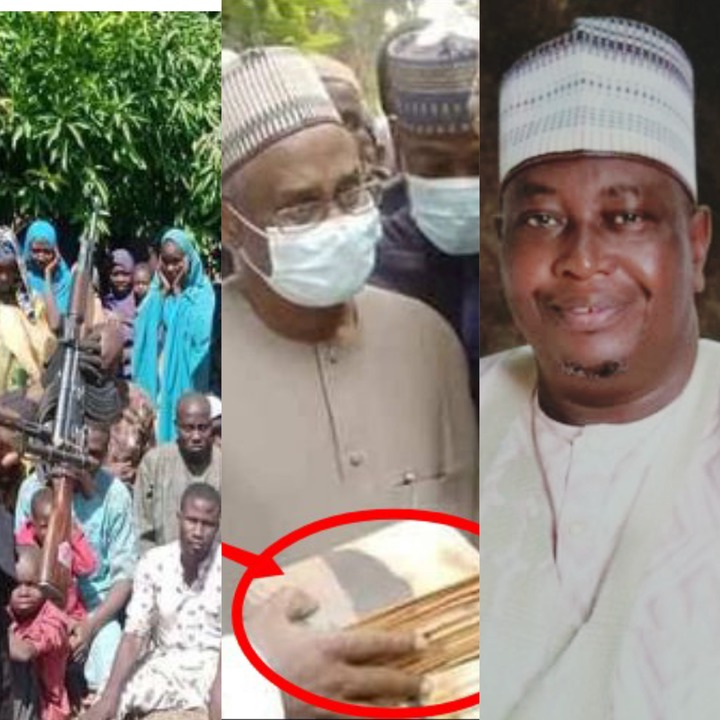 Content created and supplied by: StriveN (via Opera News )