Here Are The Top 10 Most Dangerous Roads In The World
Driving a car tends to be rather monotonous, especially when you take the same routes day after day. There are plenty of roads that many of us have yet to discover, and the adrenaline rush that they offer makes them particularly exciting.
Every year, people die due to traffic accidents and it reaches almost 1.3 million. The WHO stated that from the year 2011 to 2021 is "A decade of action for road safety."
There are roads that would really test the courage and skill of a driver, either it's the sheer mountain drops, war zones roads or hairpin bends.
Below is our list of 10 most dangerous roads in the world.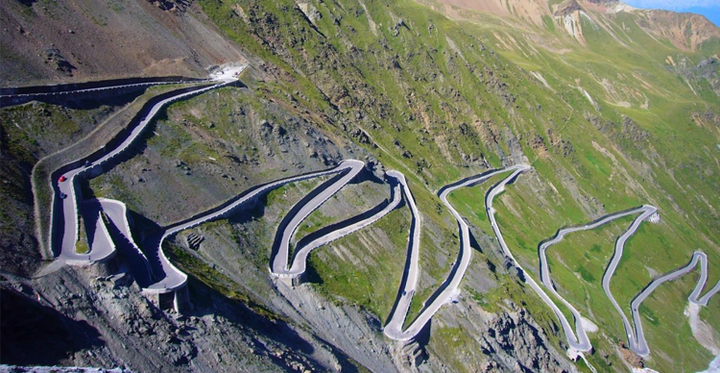 The Stelvio pass in Italy descends in a zigzag layout across many miles. The road is one of the highest passes to drive along in the European Alps. Voted the best driving road in 2008 by Top Gear, and with an incredible 48 hairpin turns, the road may not be the most dangerous on our list, but it certainly is the most winding. Concentration is key so make sure you're not distracted by the glorious Alpine views.
9. Karakoram Highway in Pakistan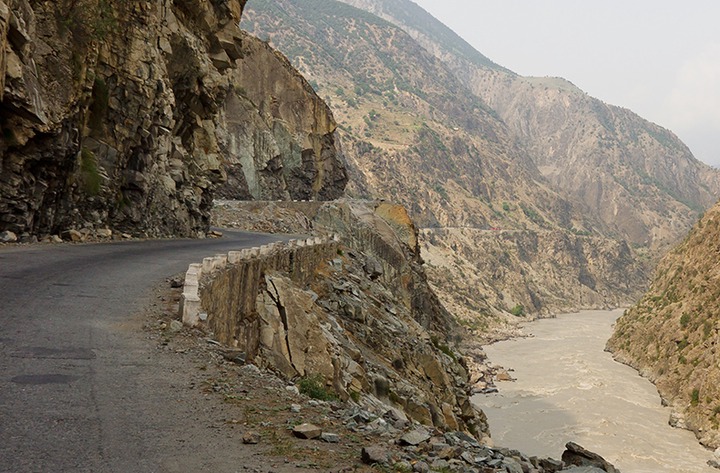 Perched 4,693 metres (15,397 ft) above sea level, the Karakoram Highway, or KKH, connects China and Pakistan over a total of 800 miles. It was started in 1959 and completed in 1986, but only after a shocking 810 Pakistani and 82 Chinese workers lost their lives in its construction.
The road has earned the title of the Eighth Wonder of the World, but has claimed the lives of tourists and locals alike in recent times.
In October 2018, 17 locals were killed when a passenger bus fell into a deep gorge. In the same year, a tourist was killed and three others injured when a landslide hit a van on the infamous highway.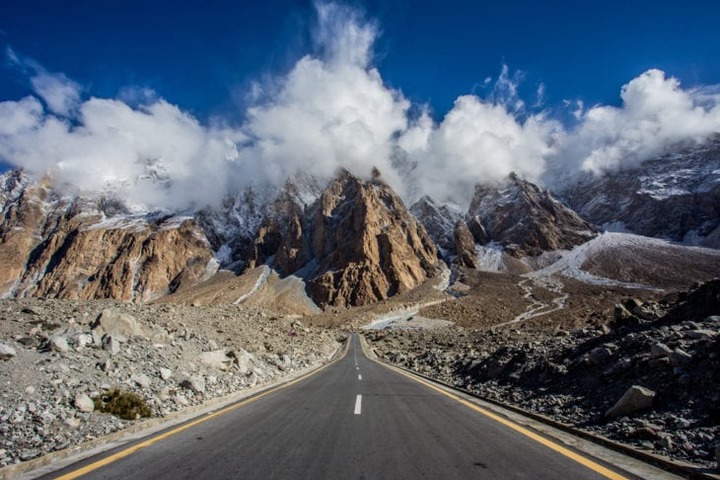 8. Los Caracoles Pass in Chile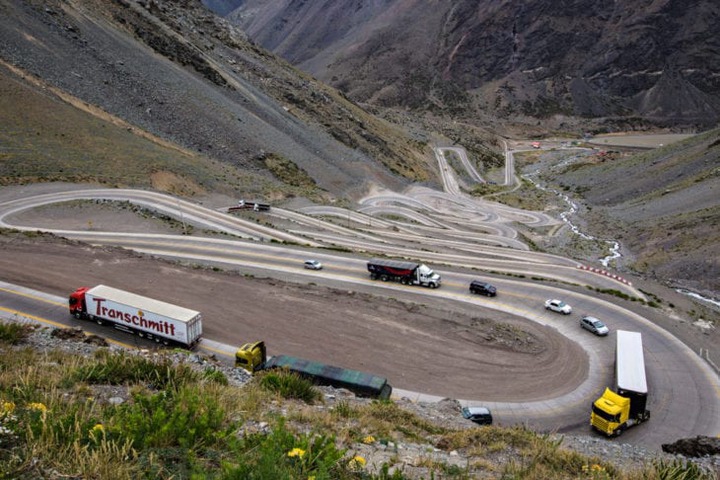 This road passes through mountain Andreas between Chile and Argentina. Los Caracoles is a series of ascends with an extremely steep slope. The road has many steep slopes and sharp turns without fences security. The road is snow-covered almost all the year. Snow together with the complex natural landscape requires extreme patience and driving skill to drive in emergency situations.
However, this road is maintained in working condition, which significantly reduces the number of accidents on it. Trucks and even double-decker tourist buses travel daily on this road.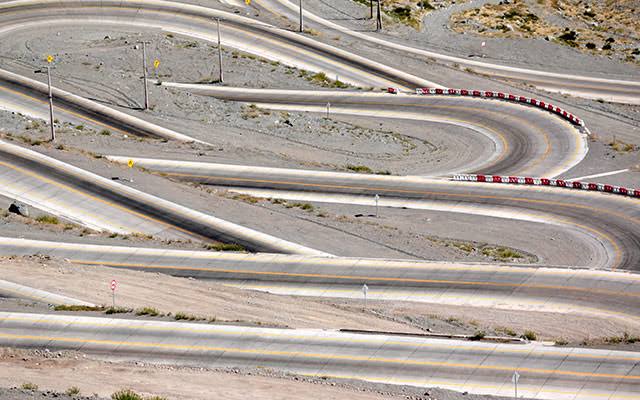 7. Australia to Hungarian Road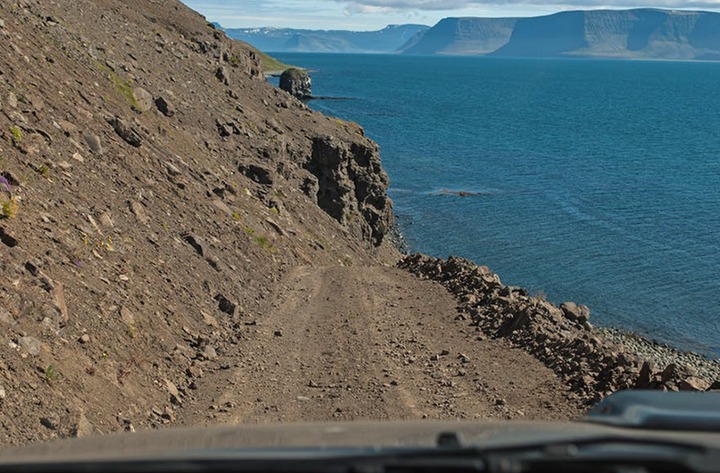 This 37-mile road is named after the Austro-Hungarian prisoners of war responsible for its construction between 1915 and 1917.
The track takes drivers from the 990-metre-high Bukhtarma Valley up to the 2,137-metre-high Burkhatskiy Pass in Eastern Kazakhstan.
The shoddy route, forged using picks and shovels, meanders through a national park, offering incredible views of the Kara-Koba River.
Don't spend too long gazing out of the window though, dilapidated bridges regularly fall into disrepair, making the route frequently impossible.
6. Coast route in Croatia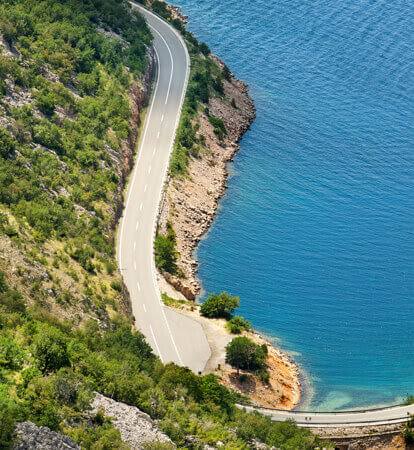 The Adriatic Highway (Croatian: Jadranska magistrala) is a road that stretches along the eastern coast of the Adriatic Sea and is part of the European route E65. The road passes principally through Croatia, with smaller stretches through Bosnia and Herzegovina and Montenegro.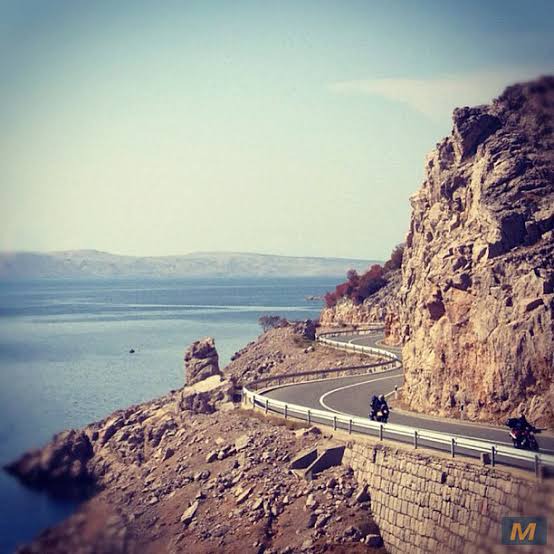 5. Guoliang Tunnel of Taihang mountains in China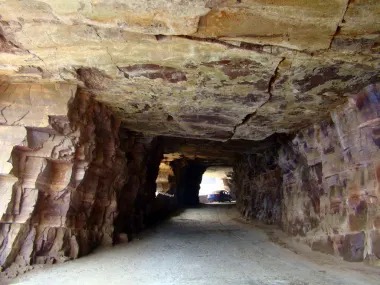 Length: 0.75 miles (1.2 kilometers)
Maximum Elevation: 2,000 feet (600 meters)
Dangers: sheer cliffs, no guardrails, extreme fog, rockfalls, mud
When the Chinese government decided it wasn't worth the trouble and expense to make a road that would be used by only 300 villagers, 13 of those villagers decided to build a 0.8-mile tunnel through the solid rock of a vertical cliff. Located in the Taihang Mountains in the province of Henan, the villagers used explosives to blow their way through this vertiginous cliff. Lacking road-building experience, some villagers died in accidents
The tunnel is 15 feet high and 12 feet wide, barely wide enough for two cars. Taking five years to build, the road was opened to traffic in 1977. Beware: This road is particularly dangerous when it rains!
Interestingly, at least two other cliff-tunnel roads have been constructed in this area of China.
4. India's Zoji La Pass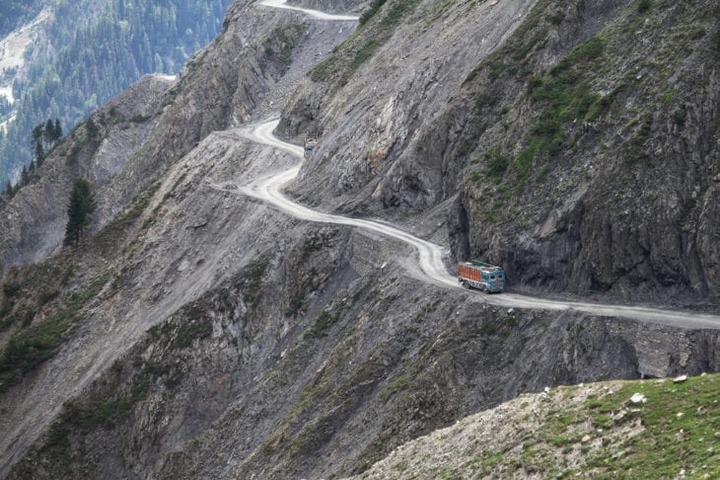 Located in between the Ladakh and Kashmir is Zoji La Pass, a mountain route that looks like a dusty roadway through Western Himalayas. However, this road keeps the Ladakh community connected to the world outside of their own even though it is often blocked by heavy snow during winter.
This 9-kilometer road zigzags at 3,528 meters off the mountain without any barrier on its edge and a compact rock face on its other side. Definitely not for someone with vertigo or with fear of landslides.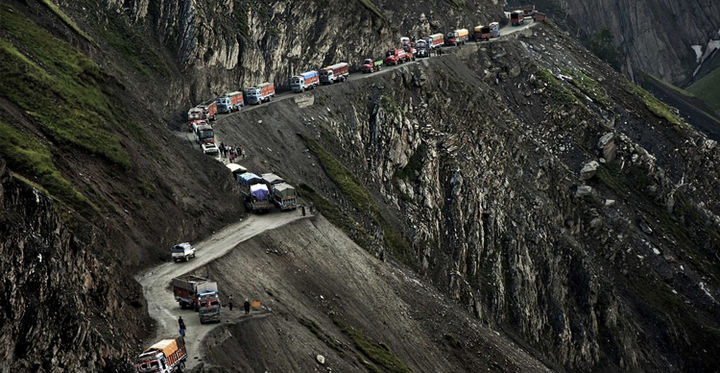 3. 99- Road of Death, China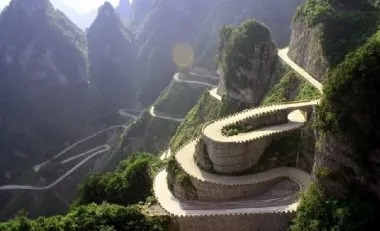 It comes as no surprise that the country that brought us the Zhangjiajie Grand Canyon Glass Bridge and the rickety wooden walkways of Hua Shan also has its share of dangerous roads. Located in Tianmen Mountain National Park in central China, the 99-Bend Road to Heaven features, 99 death-defying hairpin turns constructed hundreds of feet in the air.
In bad weather, with the ever-looming possibility of an earthquake the road is incredibly treacherous. If you went off the road in such places, you'd surely die in a fiery crash.
2. Bolivia's Road of Death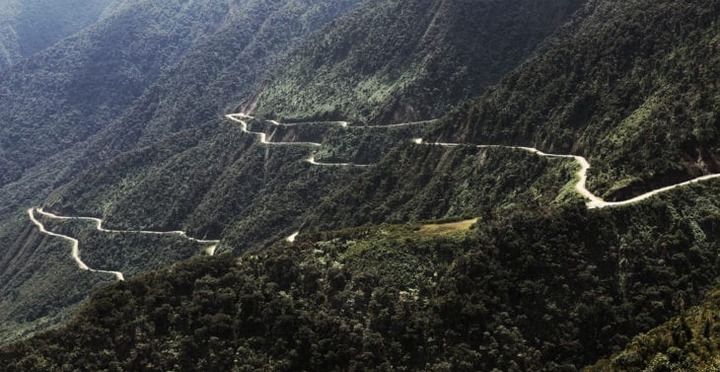 It was previously declared as the world's most dangerous road by the inter-American Development Bank. The road traveling from La Paz going in Coroico drops steeply over 65 kilometers that even the actor Charlie Sheen would have second thoughts.
For the adventure cyclists, this road becomes their playground in which it is actually dangerous. Overcrowded buses and local trucks maneuver this road in which sometimes fly off in the route killing 200 to 300 a year.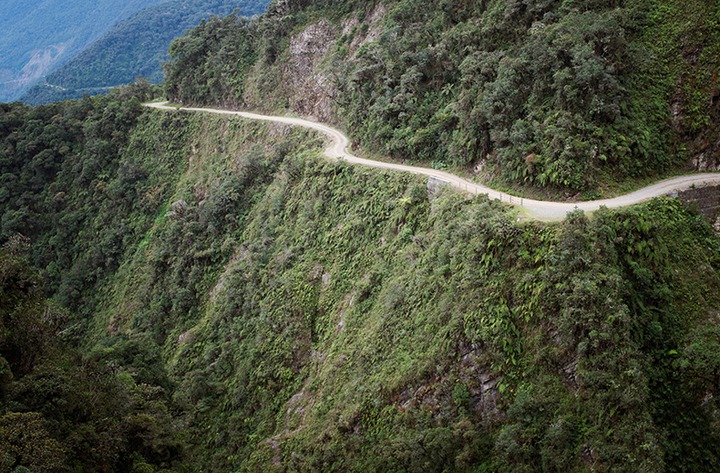 1. Traveling route from Jalalabad to Kabul, Afghanistan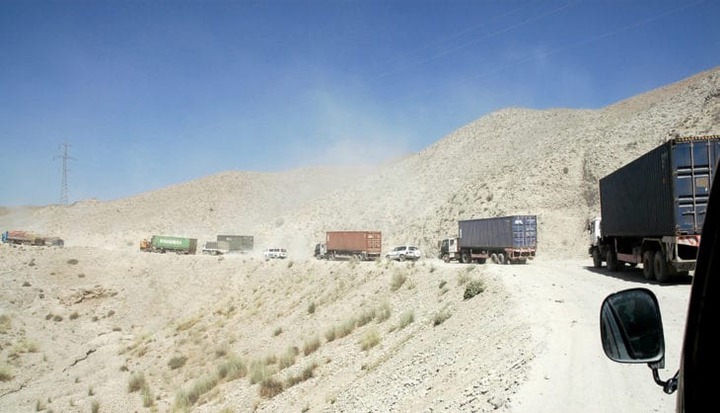 Several roads are labeled "most dangerous". However, traveling this 65-kilometer highway in Jalalabad to Kabul justifies the real meaning of it snaking across the Taliban territory.
The danger side of this road has nothing to do with the insurgency. There are two factors that make this route dangerous: it is narrow, twisting road that climbs extending to 600 meters via Kabul Gorge Highway and the Afghan drivers recklessly overtaking the fully loaded haulage trucks.
Do you consider yourself an experienced driver? Well, you can say that only after you have tried yourself on the toughest, most amazing and most dangerous roads of the world.
Wel that's all, what do you think about this scenic roads, which one would you love to try? Don't forget to like, share and comment... Follow up for more...
Content created and supplied by: Gamersrom (via Opera News )