Let me begin by saying that the Yorubas and the Fulani herdsmen should be careful not to turn the southwest into a war zone. Remember that if you die in the process, you can't resurrect to enjoy the good of the land. Yorubas and Fulani herders, please, never make yourselves enemies of each other.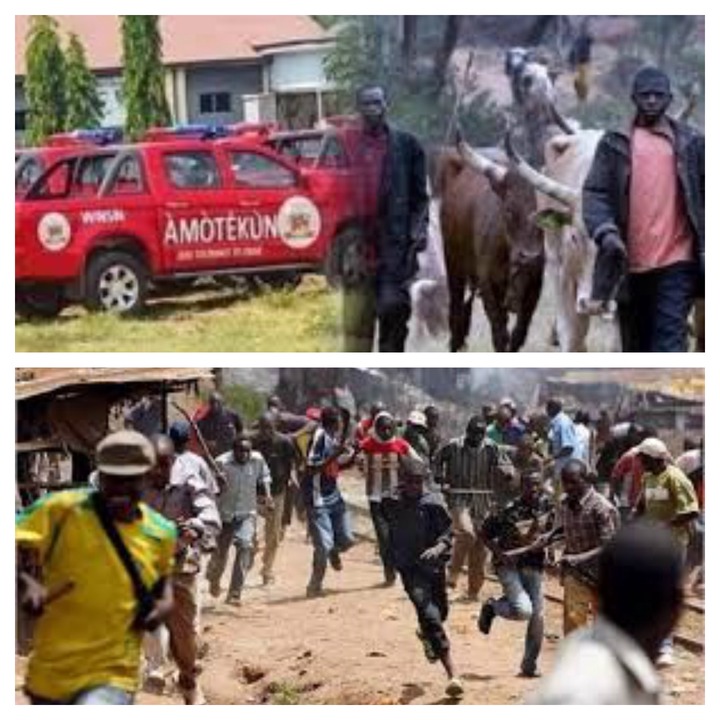 Photo for illustration.
Recently, reports of attacks, killings, rape and various other monstrosities suspected to be carried out by armed Fulani herdsmen have filled the air. There is an urgent need to address this matter before best friends become worst enemies; the event that has the potential to put the entire country in trouble.
If the Yorubas and Fulanis are willing to live in peace and harmony, then they should follow the step below to resolve conflicts between themselves and to ensure continuity of peace.
The first thing first!
When the news about killings in the southwest began to thicken the air, I waited silently to hear how the elders of the land will emerge at once and quench the fire. Unfortunately, nothing viable was accomplished. This I am sure is the reason why the fire keeps burning.
Traditional rulers and elders in the land are known to be the instruments of peace. Where there is peace, the rulers and the elders there are spending sleepless nights working. The piece is a commodity, you must pay the price to have it.
To restore the peaceful atmosphere in the southwest, traditional leaders and honourable elders of both parties must agree; thereafter, issue a warning to any activist or hero that feels he is powerful enough to fight for his land (tribe).
The easiest way to handle this matter is not to deploy governments security operatives. It is for the traditional leaders to sit at the same table and agree.
I conclude by saying that it's shameful for you to go into war with each other. You know well that every man has just one life. I beg you never to allow this crisis to go beyond where it is now. He who has an ear, let him hear!
Content created and supplied by: Sciencehotgists (via Opera News )