Nigeria is plagued with the evil of insurgency, banditry, and other forms of crimes. Recently, there have been reported news of kidnappings, killings, and banditry in Nigeria.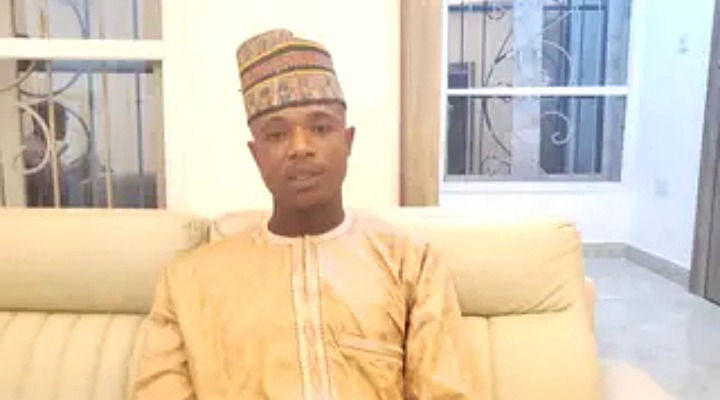 Few days ago had the news of a tribal clash between the Hausa Fulanis and the Yoruba residents and now, the news of the kidnappings of 42 from a school in the north is currently trending.
Most times we wonder, why do the perpetrators of these crimes indulge in these evil act?
In this article, we are going to unveil to you an exclusive interview carried out by DailyTrust on Auwal Daudawa who revealed everything you would like to know.
In the interview, Daudawa recounts how he picked up arms and how he successfully laid down his arms as he repented from his crimes.
It should be noted that the name Daudawa got public attention after he was uncovered as the masterminder of the kidnapping of the 340 schoolboys from a boarding school in Kankara, Katsina state.
He went on revealing that he laid down arms after an amnesty programme by the Zamfara state government.
The former bandit in the picture is a father of three and was not more than 26 years of age when he kidnapped the schoolboys. Most shocking is that he claimed that injustice caused him to delve into kidnappings and crimes.
See full screenshots of his interview from DailyTrust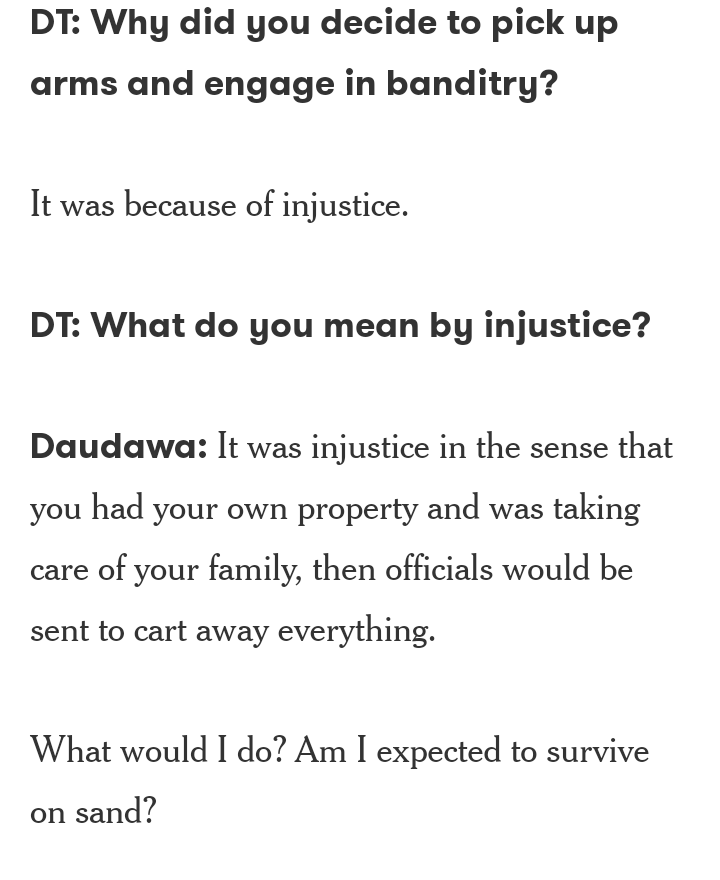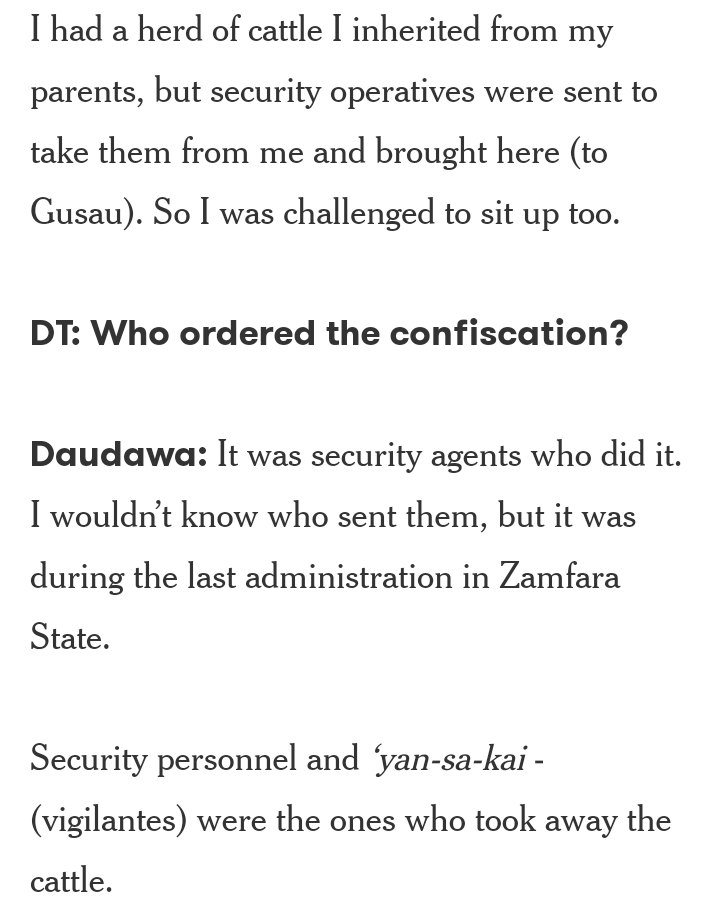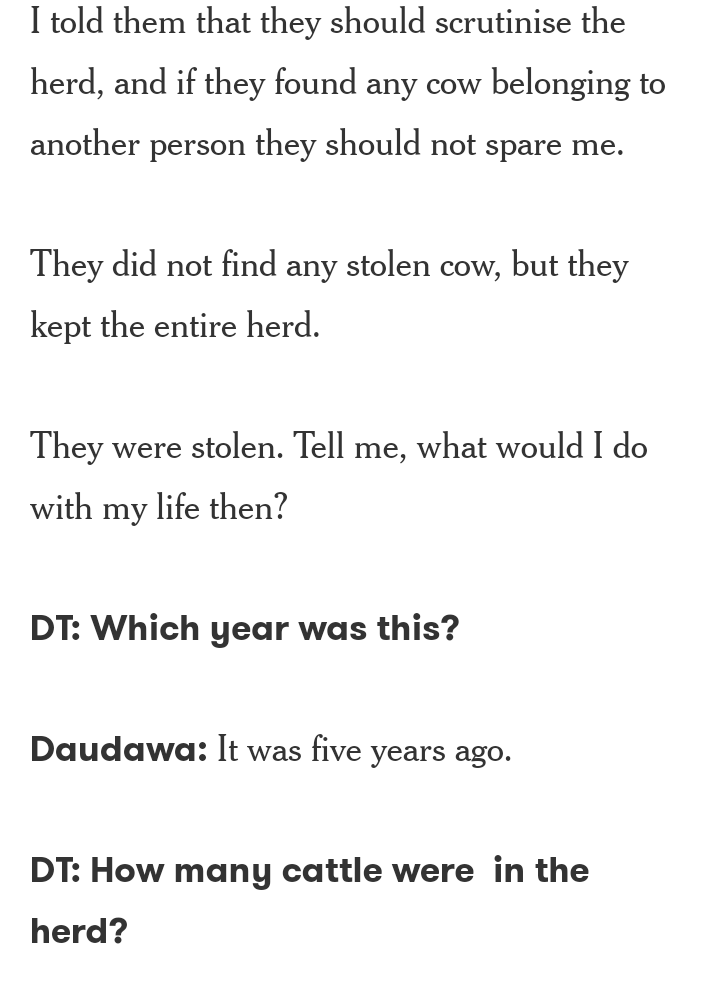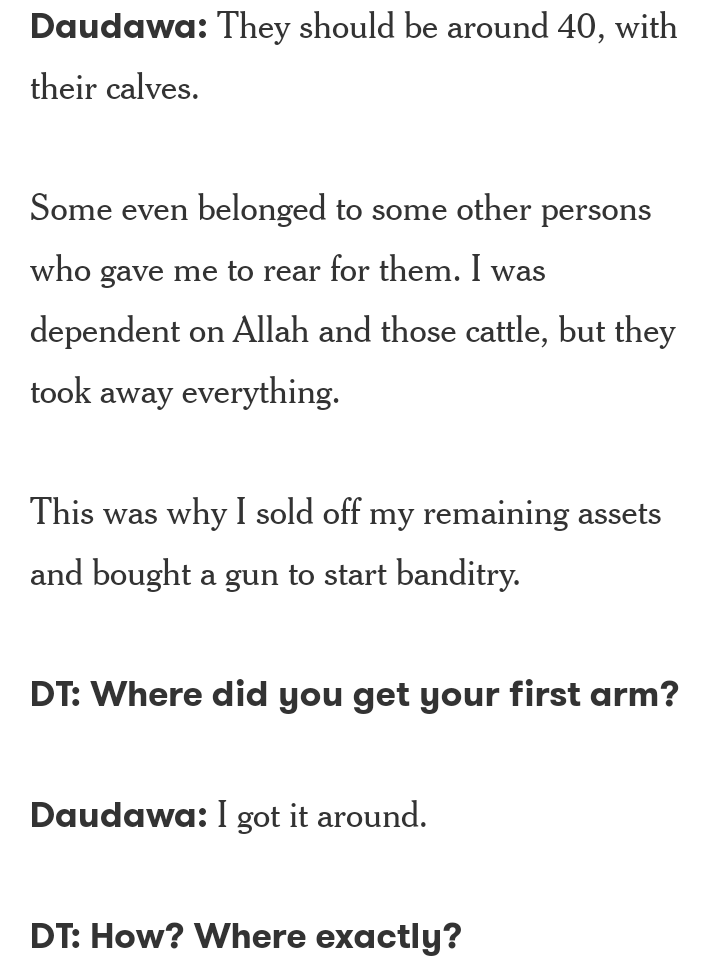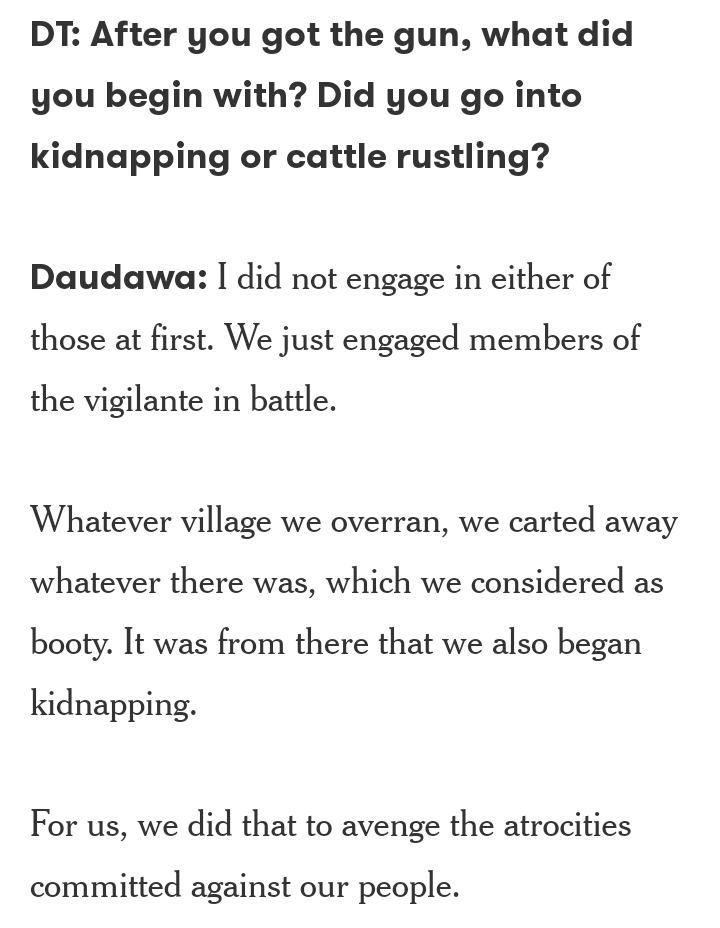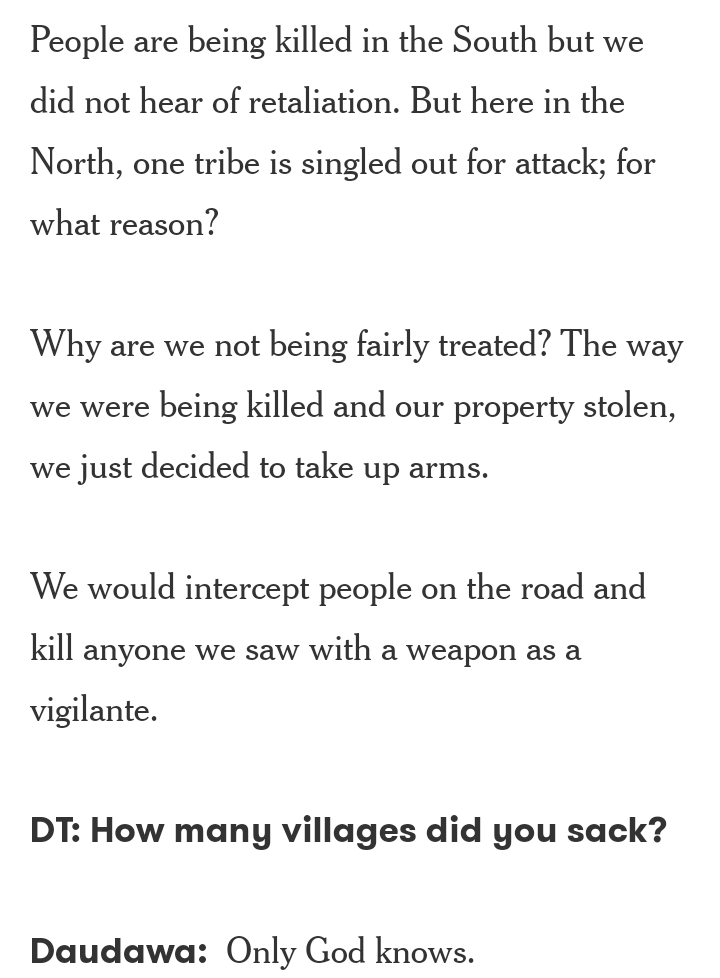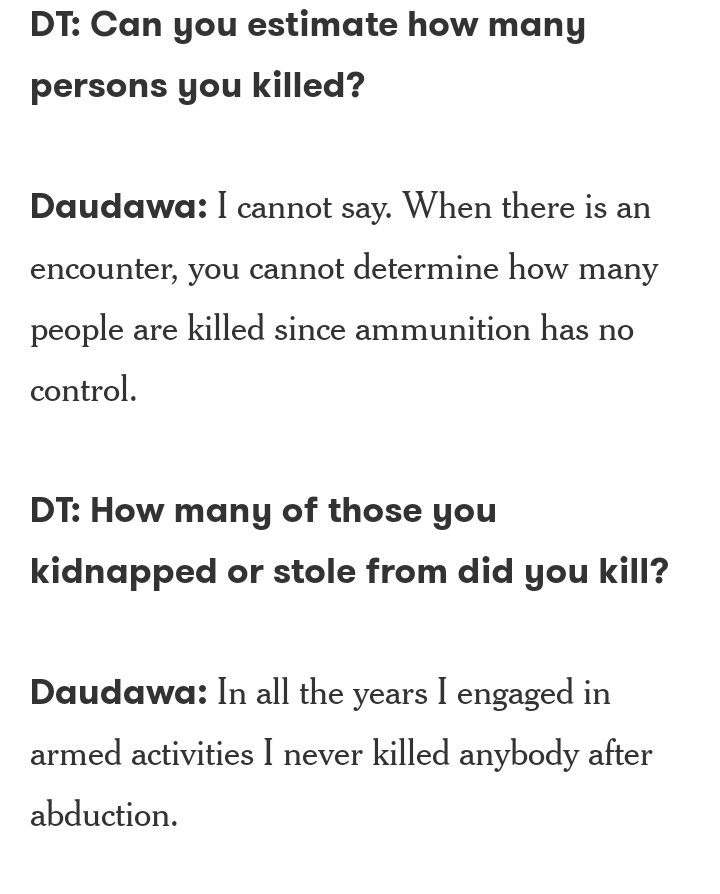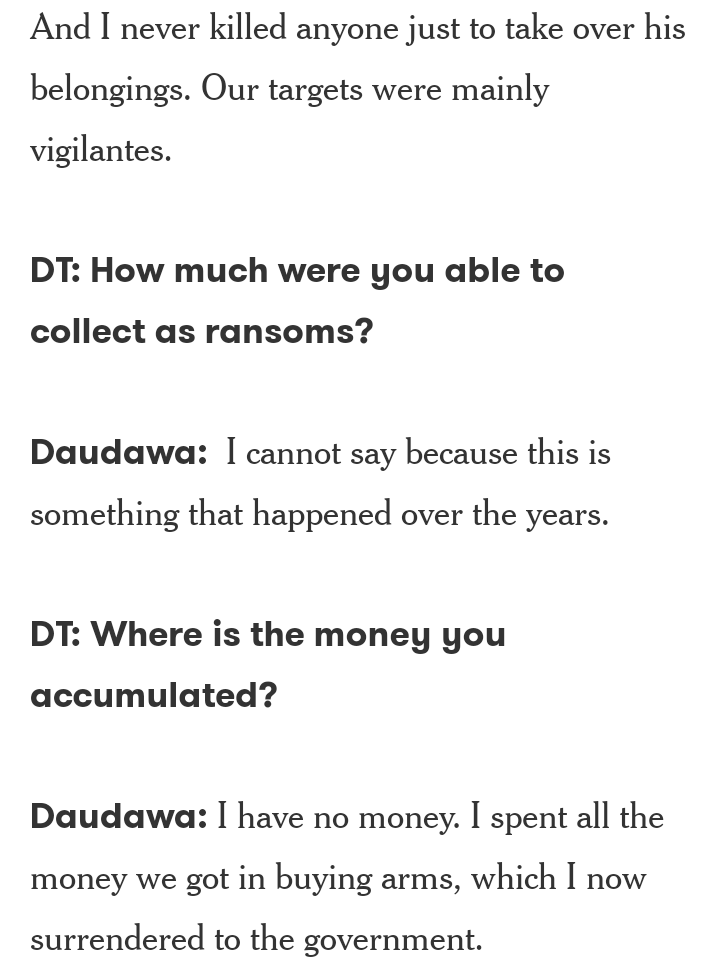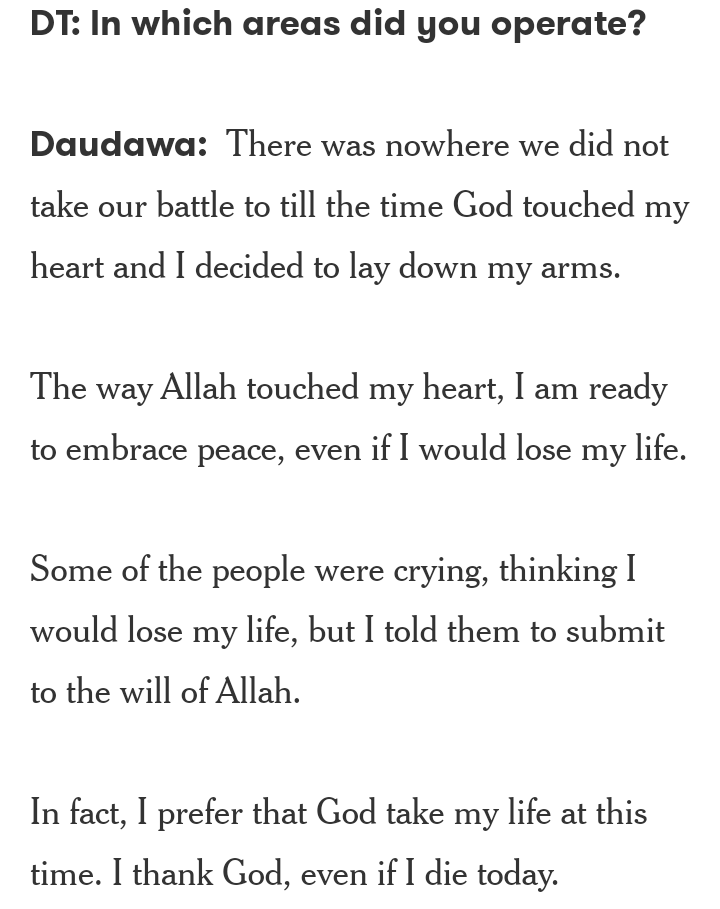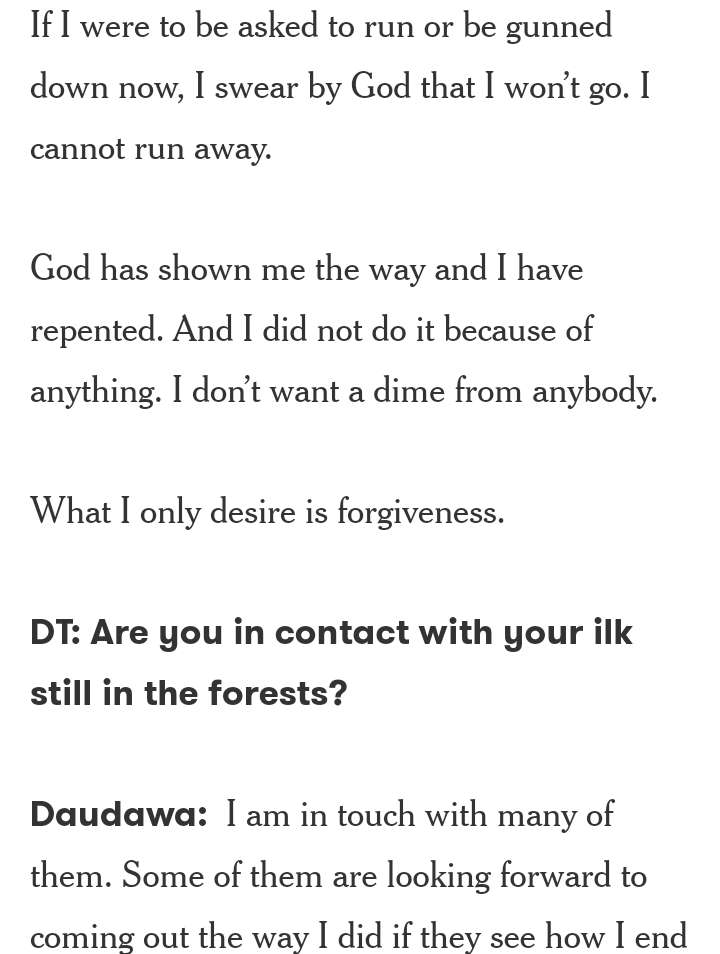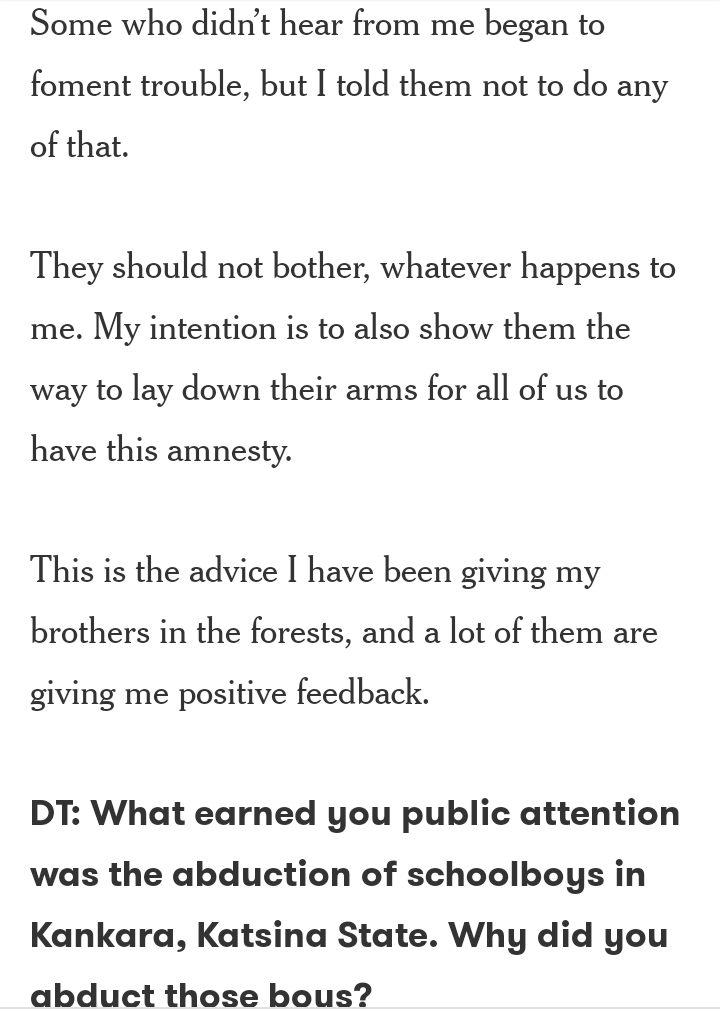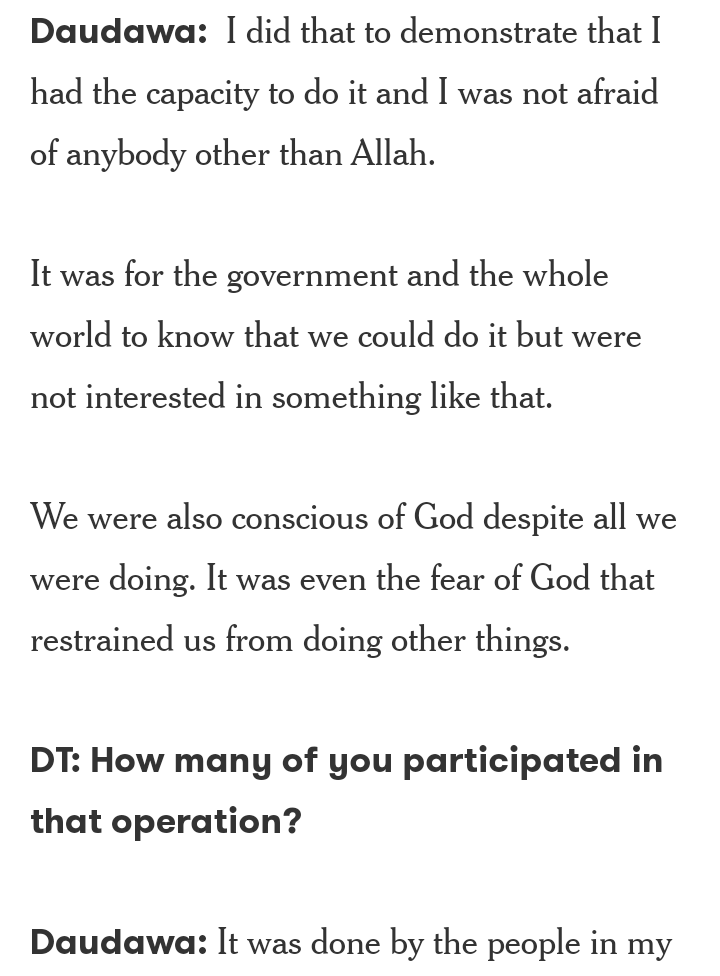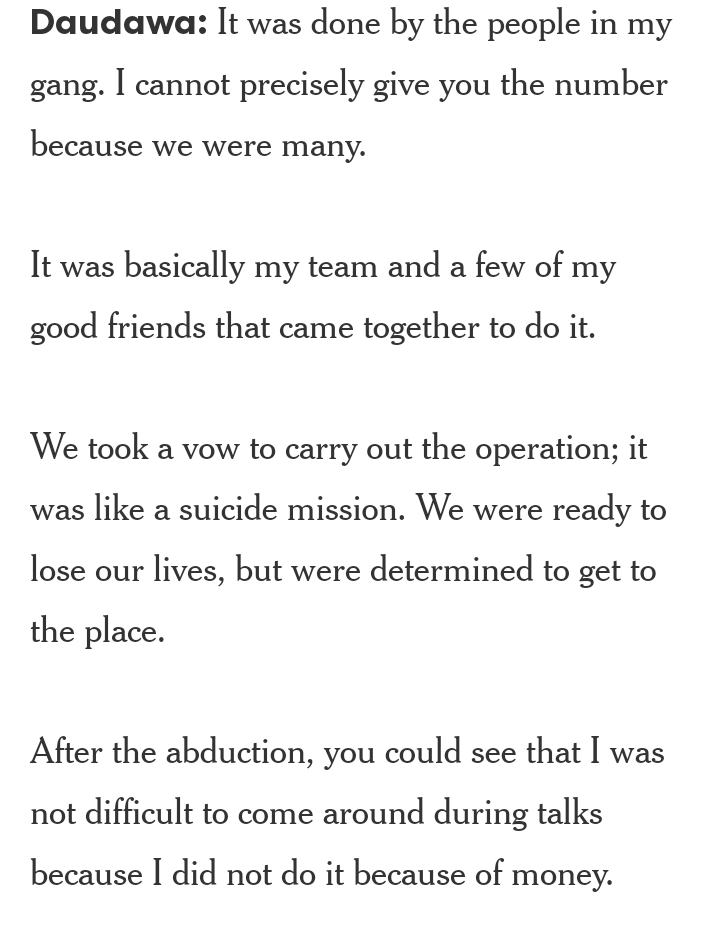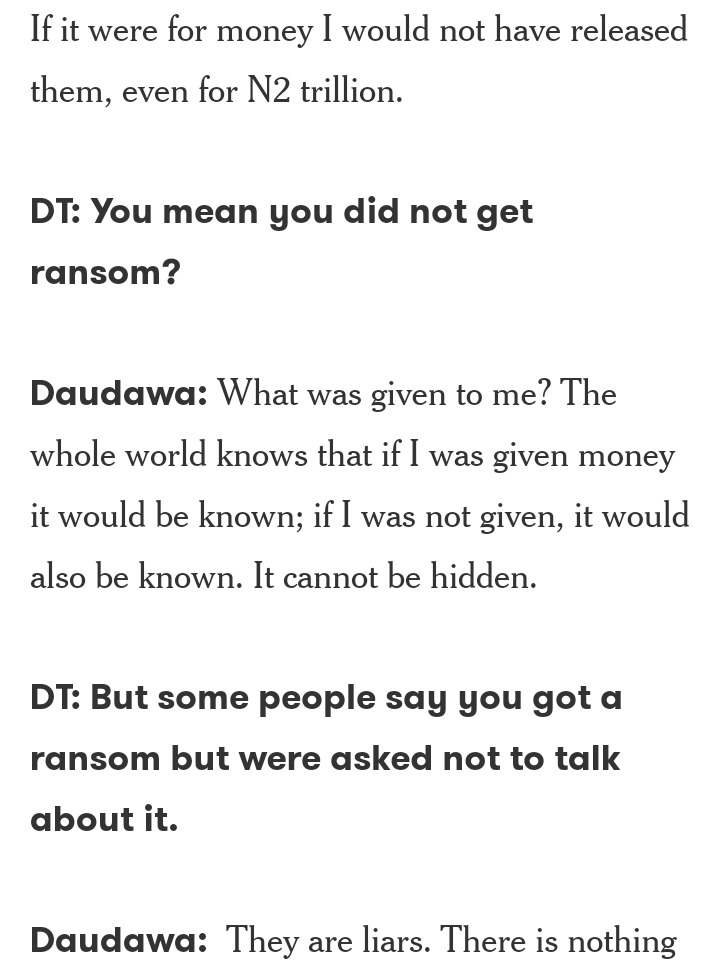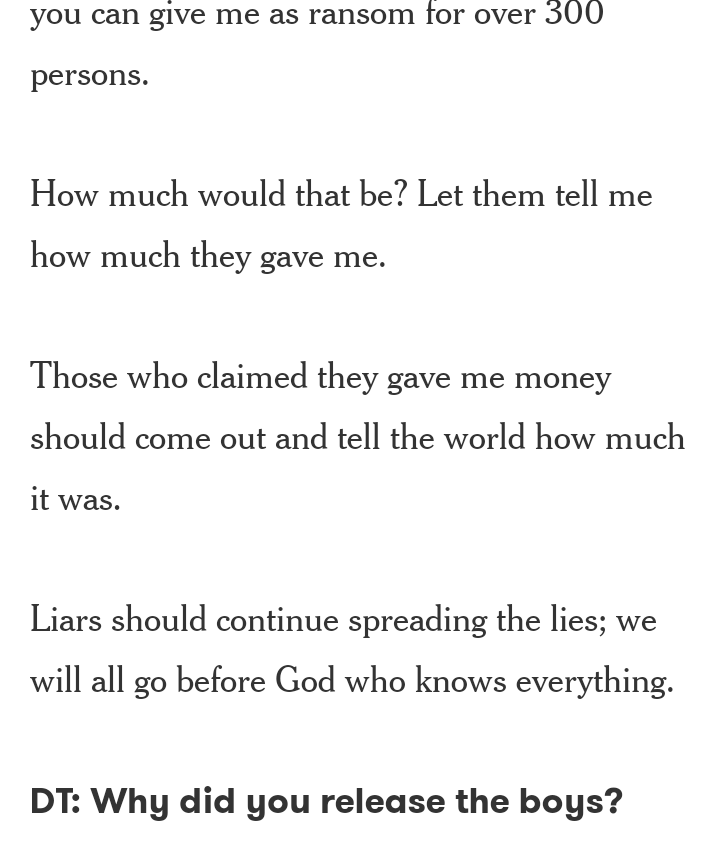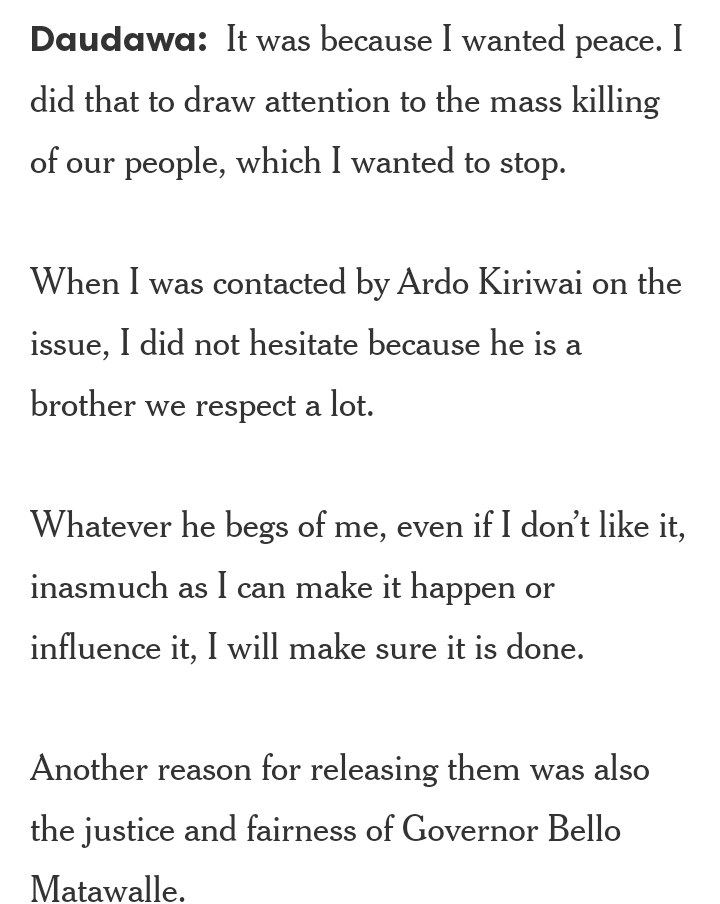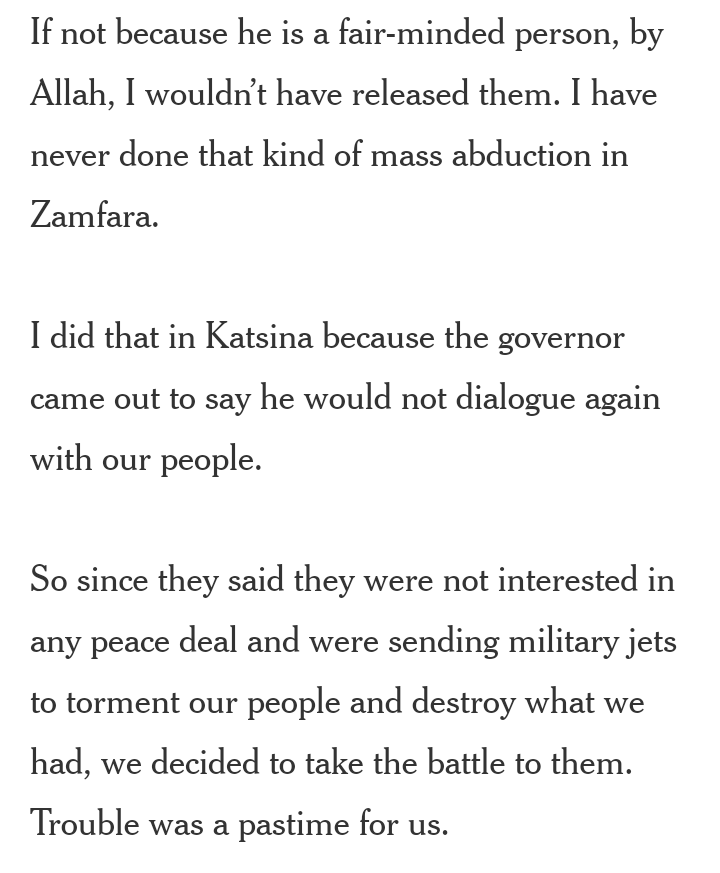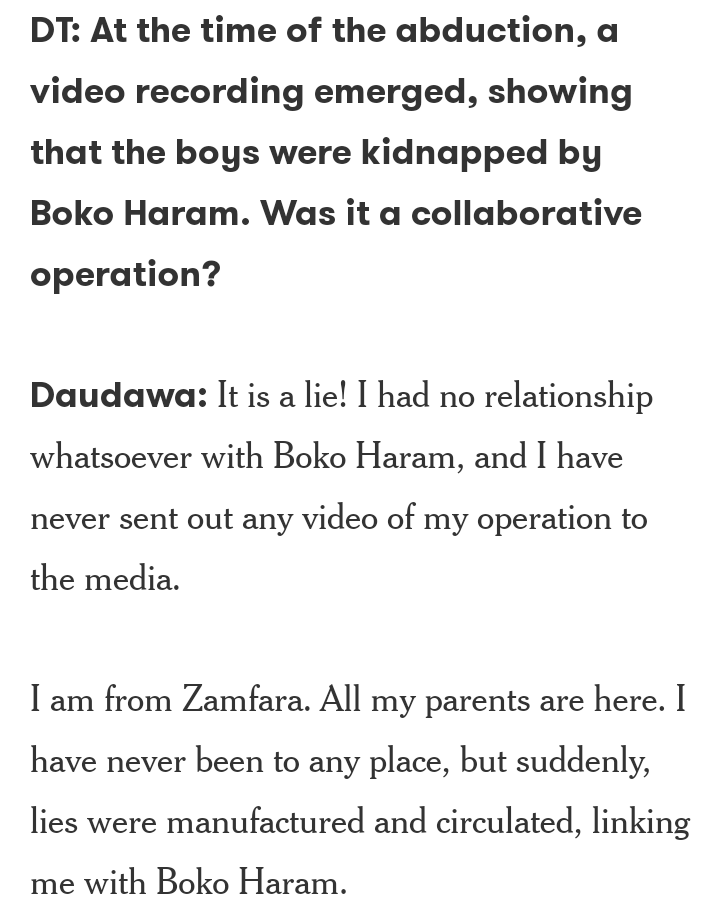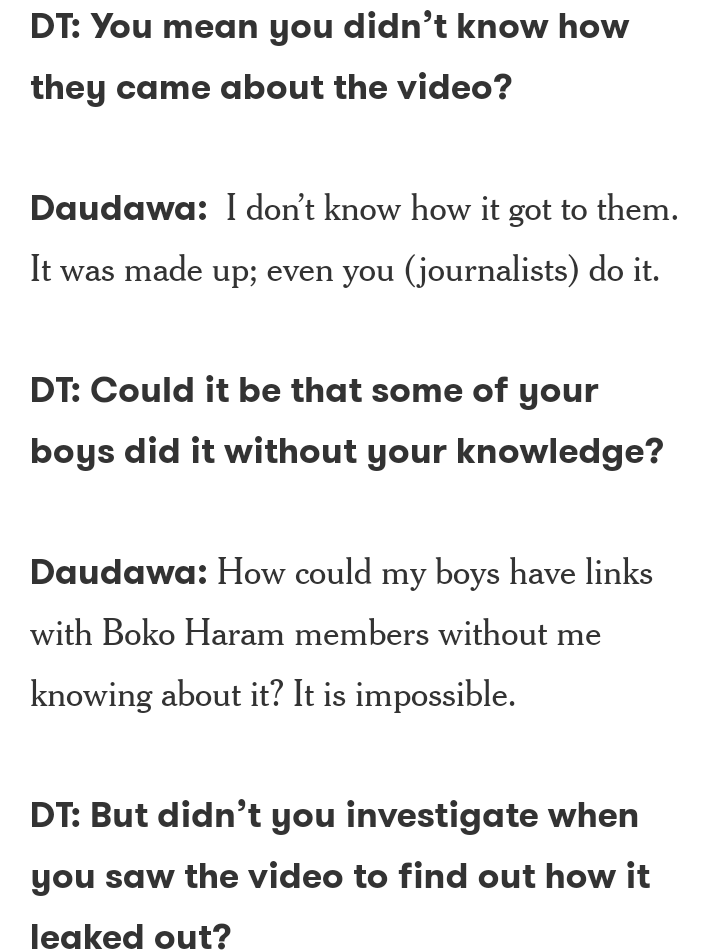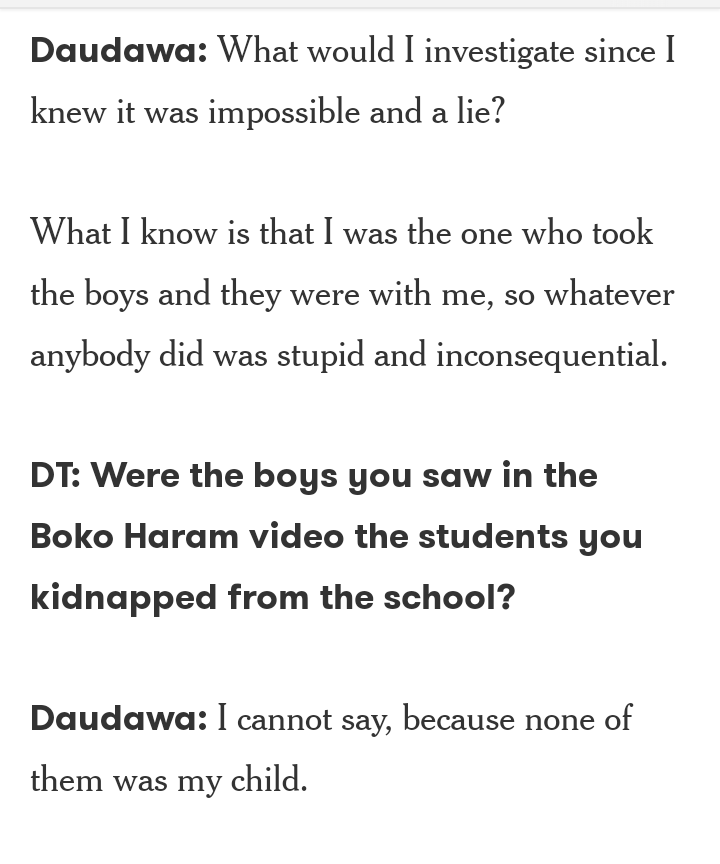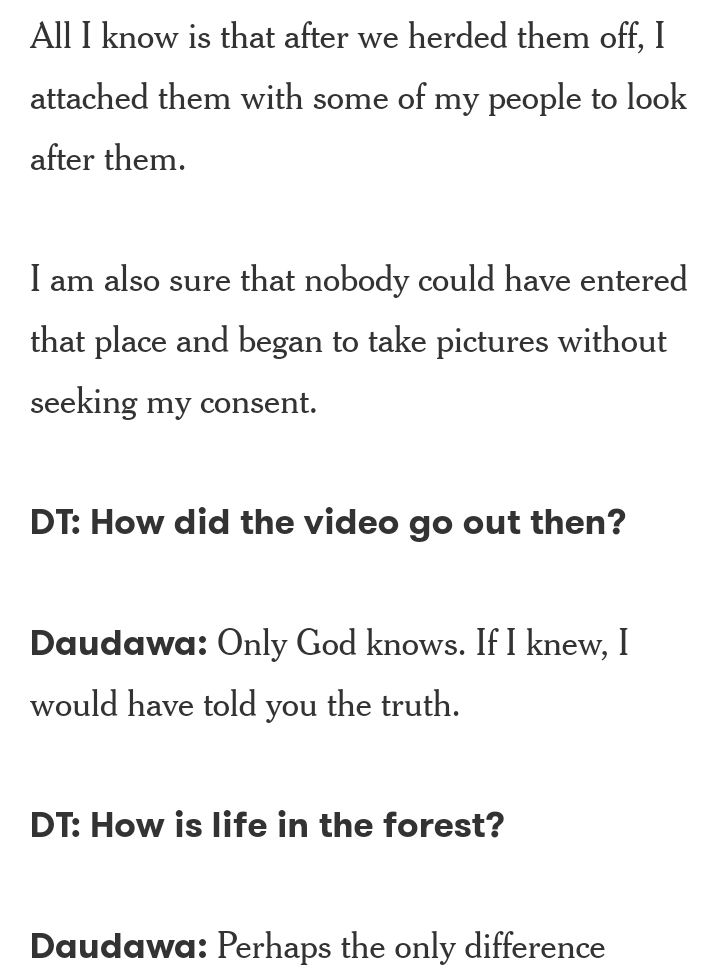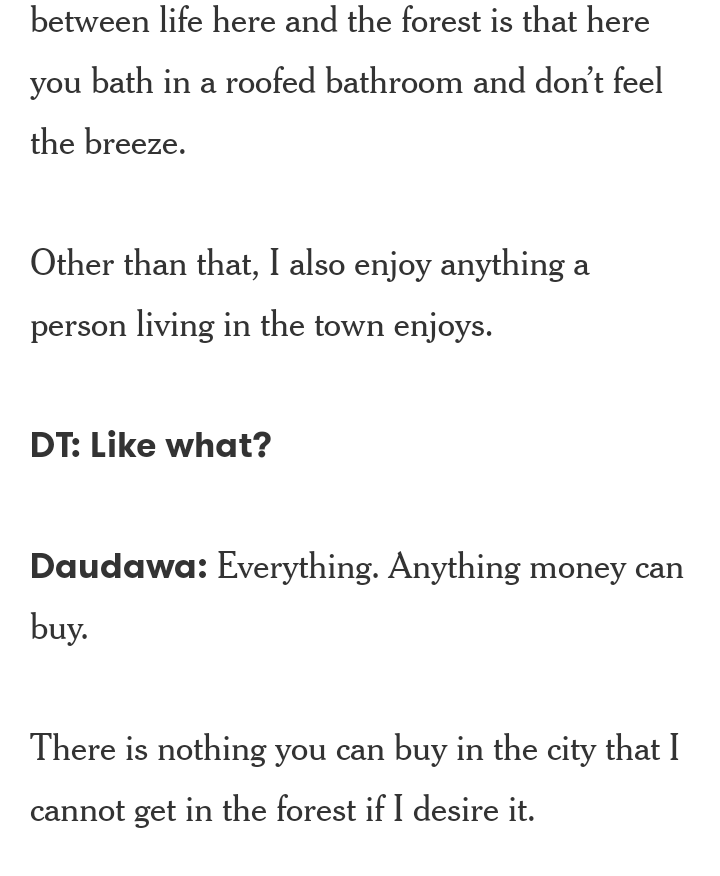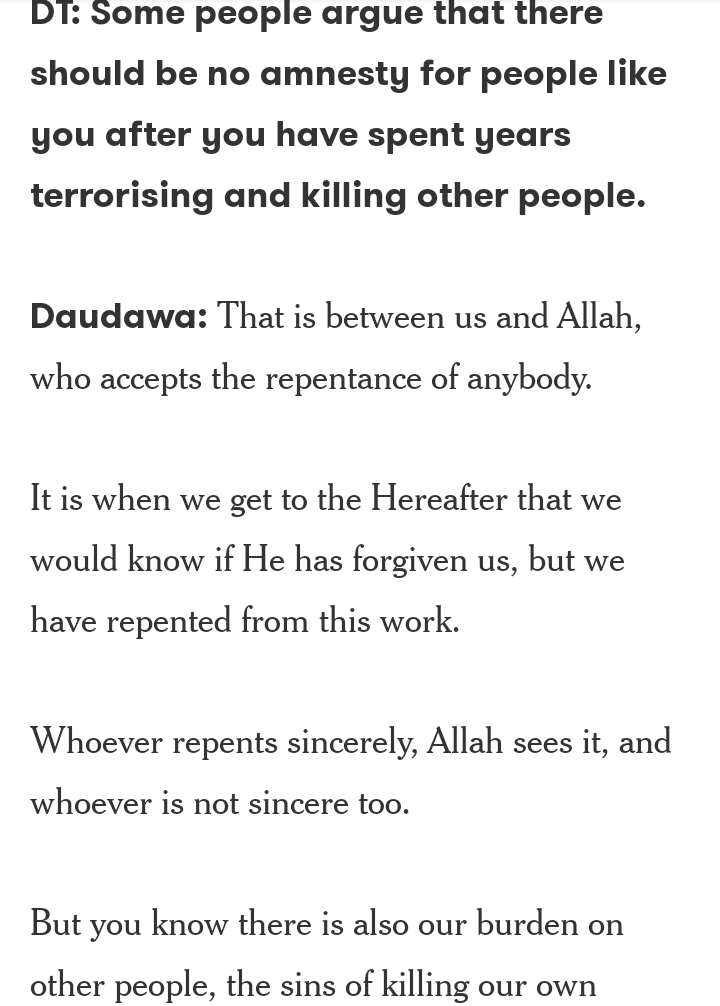 Screenshots: Daily Trust
Photo: Google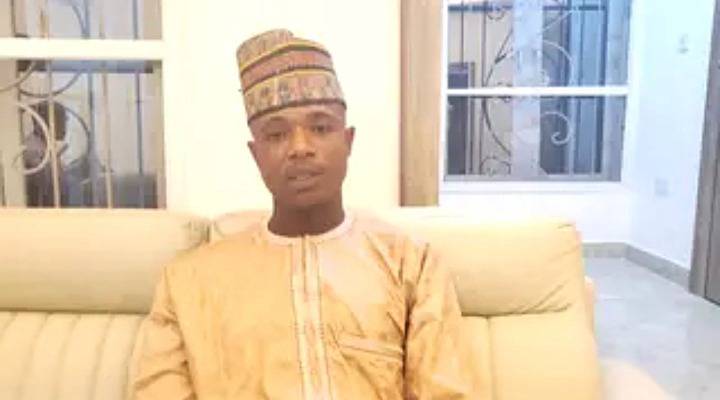 Content created and supplied by: LastName (via Opera News )