A Facebook user has shared a hilarious and interesting chat that transpired between his smart wife and a scammer who tried to scam her on Facebook under the guise of introducing her to the block-chain bitcoin business.
During their chat, the scammer politely introduced himself and his business and proceeded to explain to the woman how to make investments and get double her investments.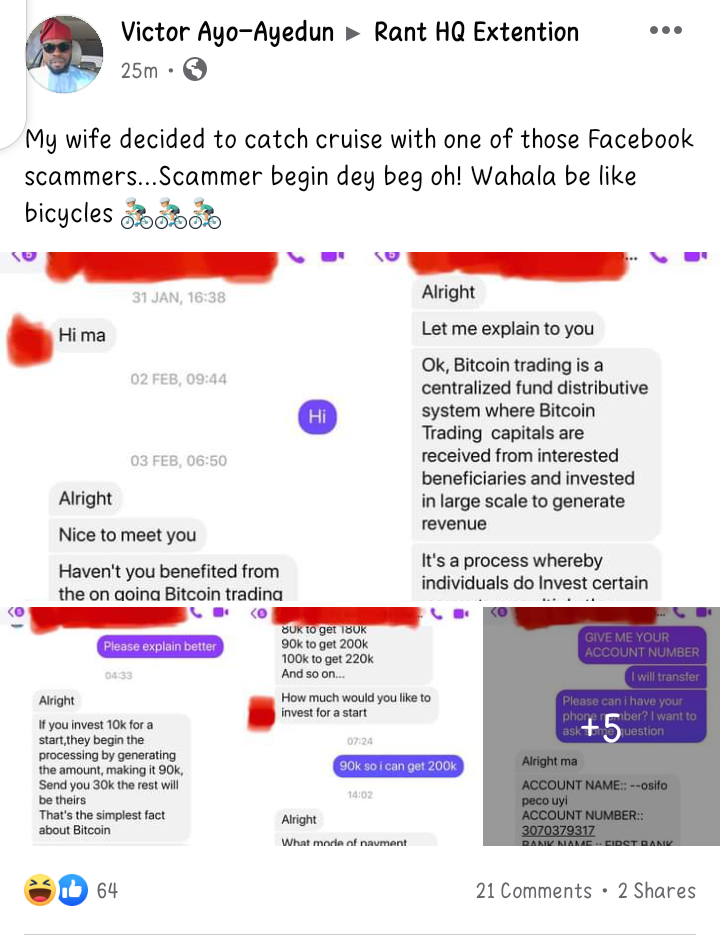 The scammer took his time to list out to the woman the various investment plans available, while the lady patiently waited and listened to him without giving out a hint that she knew he is a scammer. When the time came for her to make a payment, she requested that he send her his account number so that she can make the transfer.
Read the chat below: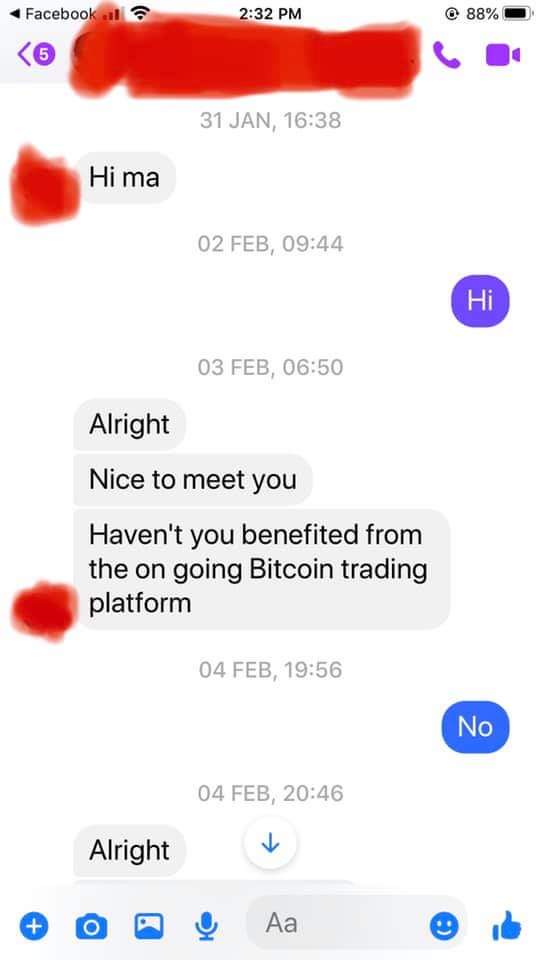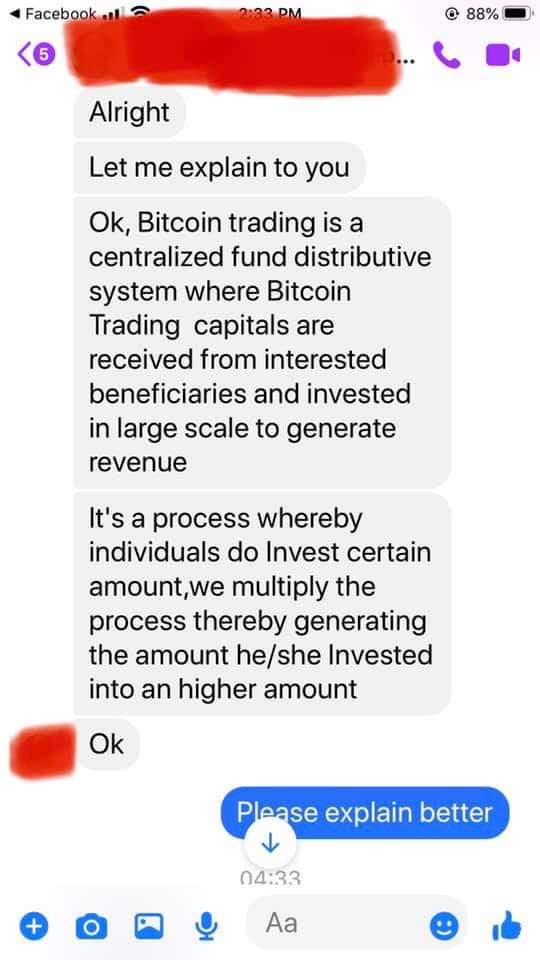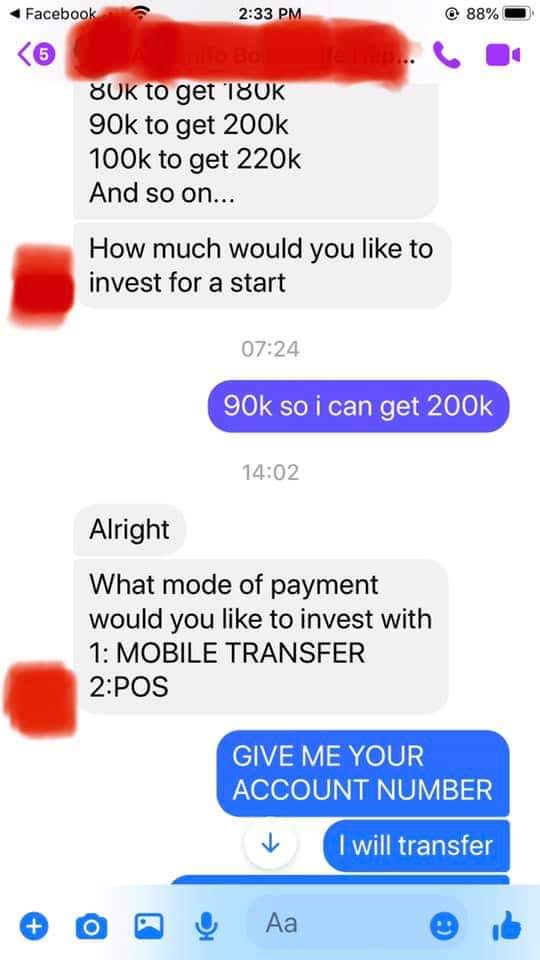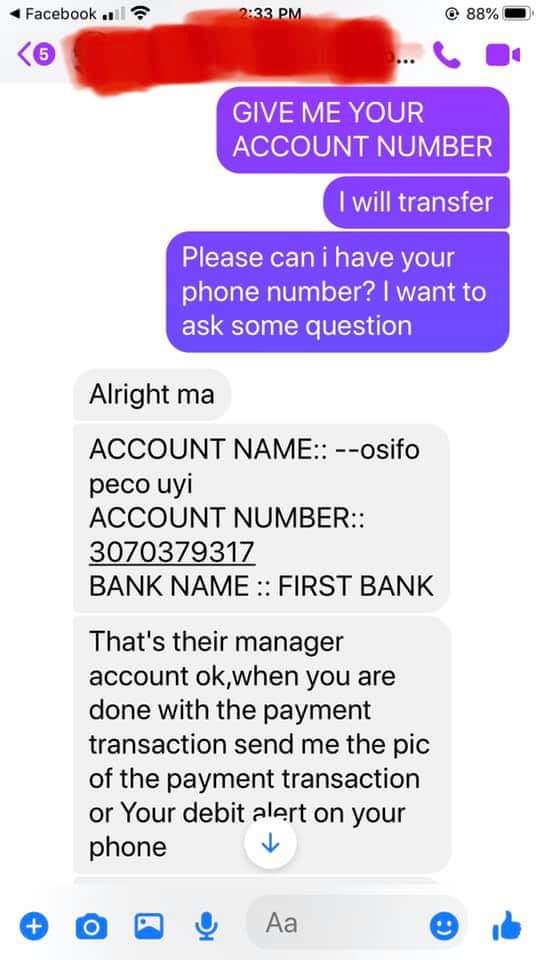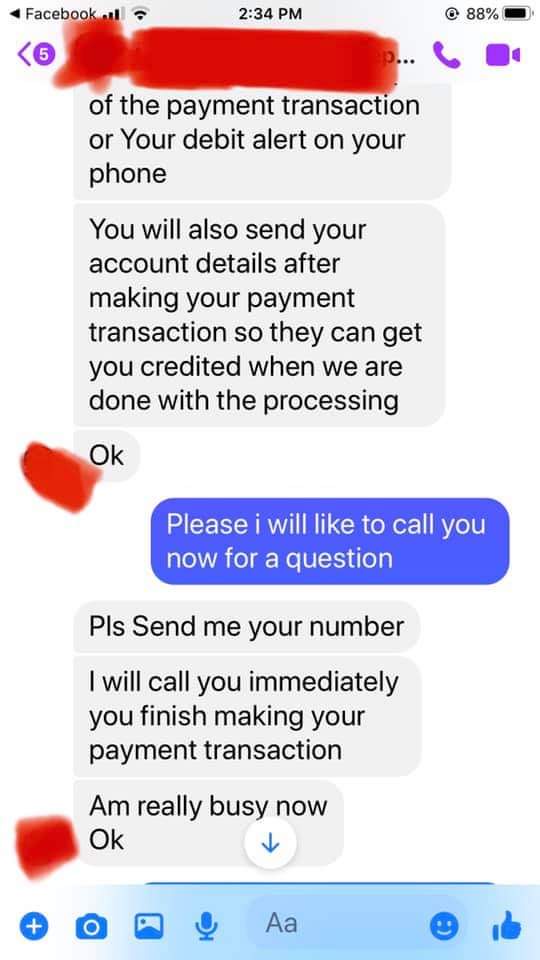 After the scammer sent her details of his account number including his phone number, the woman shocked him and showed him that she isn't as stupid as he may think.
The lady threatened him with EFCC and the scammer started begging for forgiveness after pleading and apologizing for trying to scam her.
Check chats below: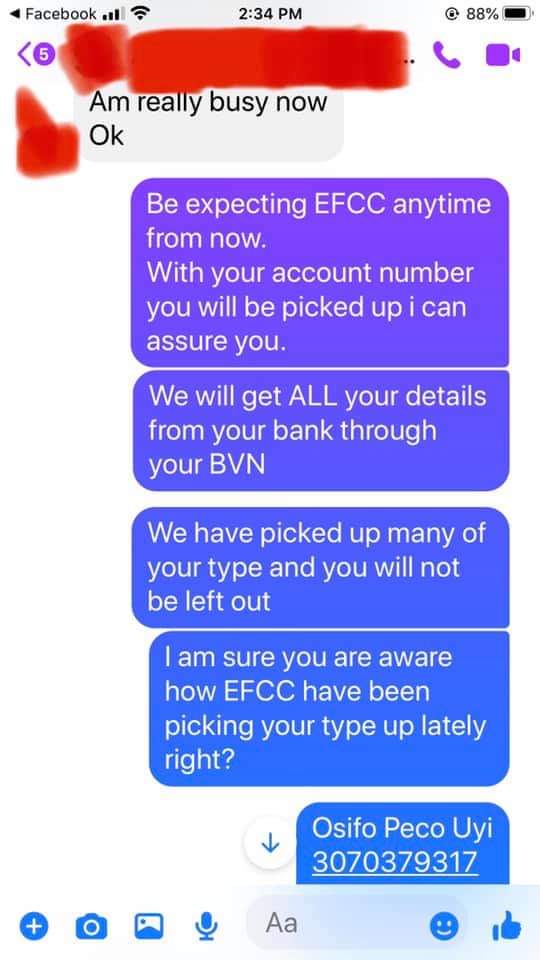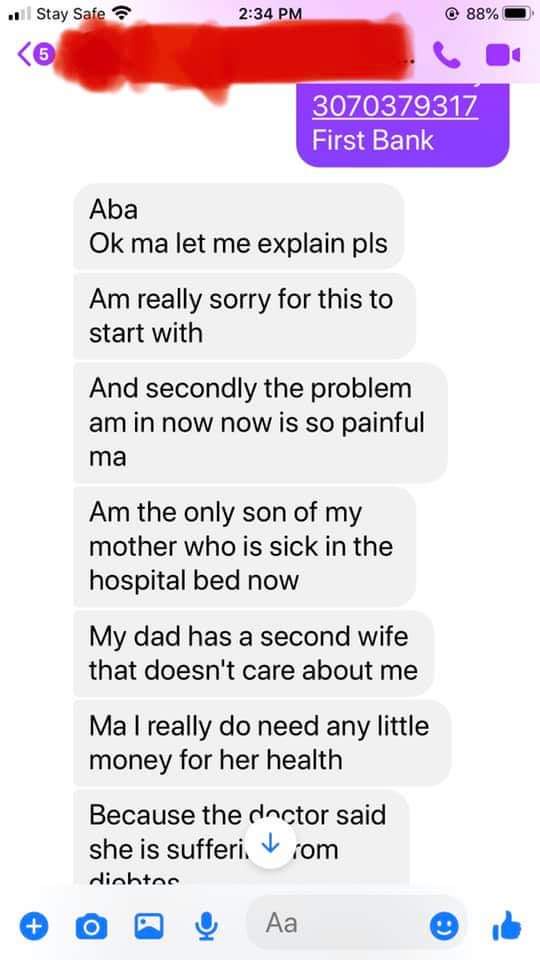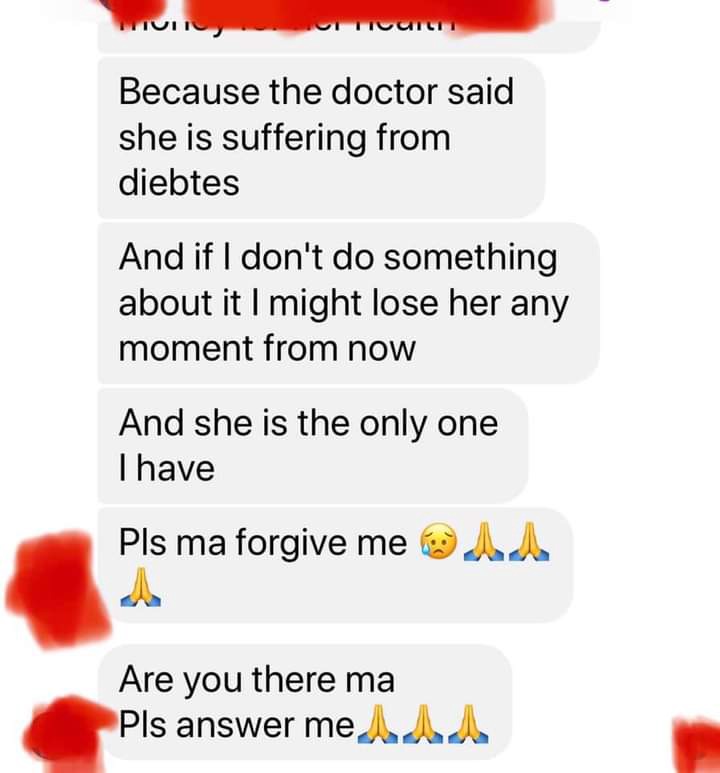 As you can see from the chats above, you'll see how desperately the scammer turned to a beggar while the woman had the last laugh.
Please, everyone should be careful of these types of scammers that parade themselves on the internet and be as smart as this woman in spotting them out.
What do you think of his woman's bravery?
Content created and supplied by: Nonso'scorner (via Opera News )