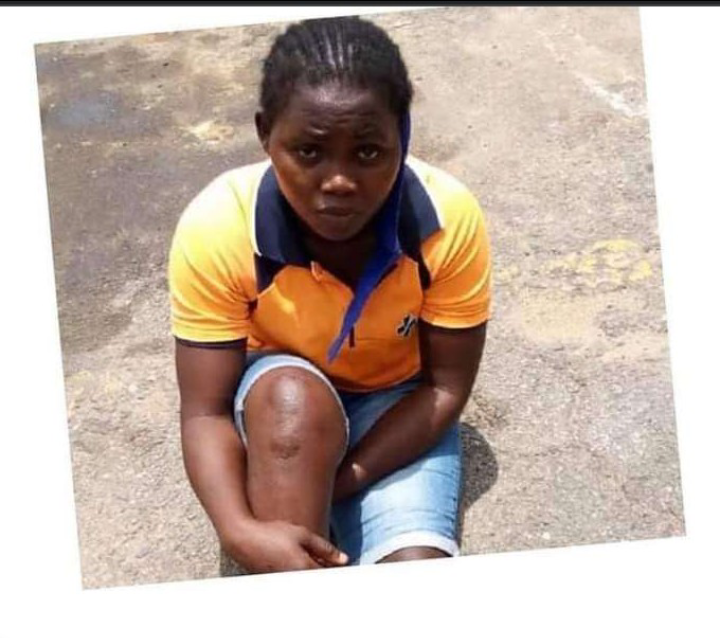 Sometimes when you see people walk away during an argument that might lead to violence,
You will think they are weak but they are not, they are only being very careful with their anger and actions.
If this woman knew the so called domestic quarrel will turn her into a murderer, she would have avoided it by all means.
I bring to you all the story of a mother of three by name Mrs Justina Eje who stabbed her husband Mr Edwin Anduaka to death during a domestic quarrel at Ikorodu area of Lagos state on Monday being the 22nd day of march.
It was gathered that both of them are already separated before the ugly story, to me I think that is the more reason both parties should be very careful when dealing with each other.
Without mixing words, please scroll down and get the full story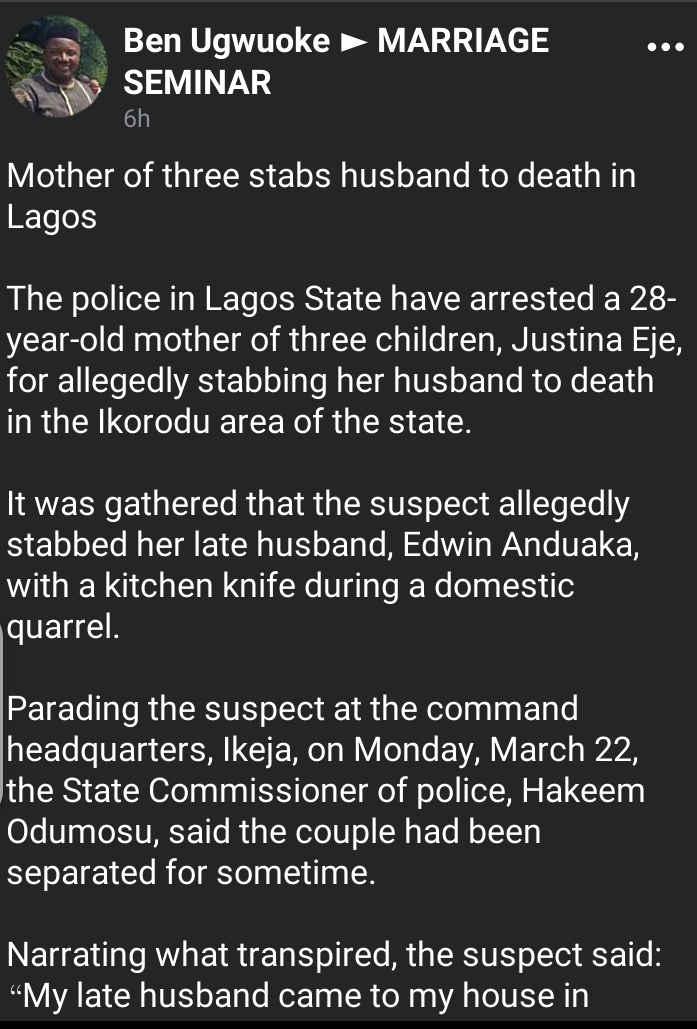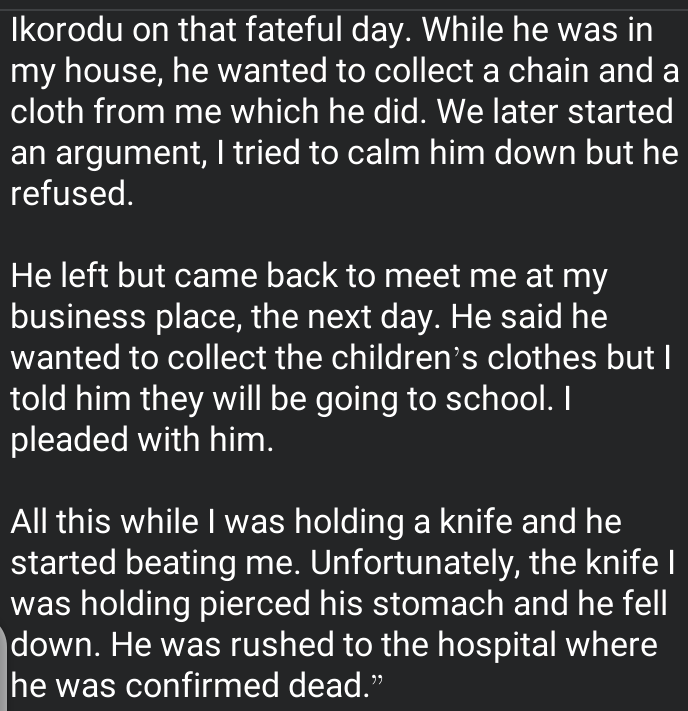 This is a very sad one.
R.I.P to the dead.
Still wondering what will be the faith of their children should the woman get a jail term or death sentence.
God help them indeed.
Now lets see how people reacted to the sad story.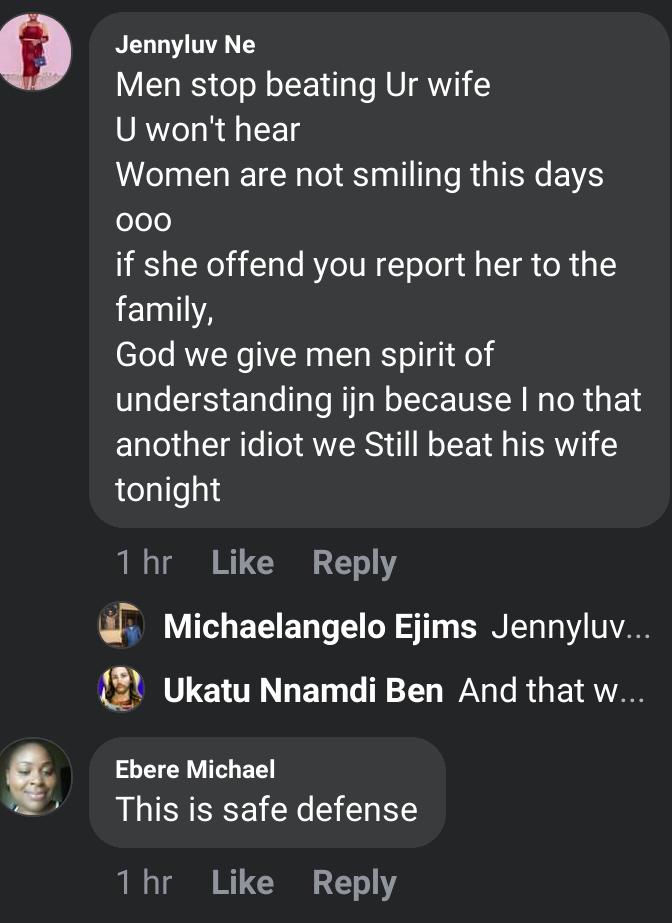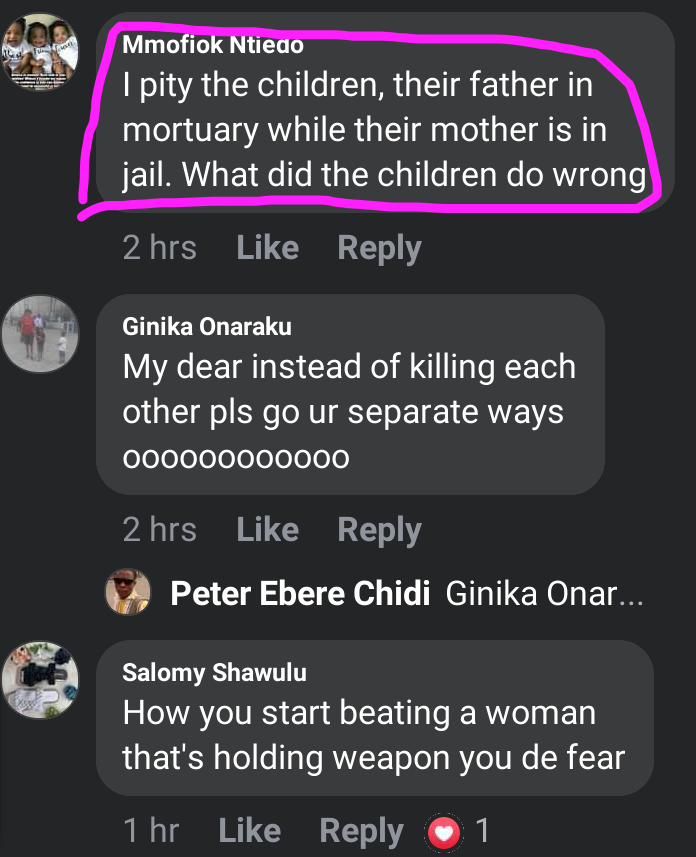 Now to you my audience,
Do you think the woman did that in self defence?
What do you think will be her punishment?
Or should she be pardoned for the sake of her children?
Please do well to drop your comments in the comment box.
Thanks for reading,
please like, comment and share.
Content created and supplied by: Okosisi33 (via Opera News )