God is still working wonders and miracles through his servants here on earth. The miracles of God always work effectively, especially, when the person to whom the prophecy is made receives it with faith.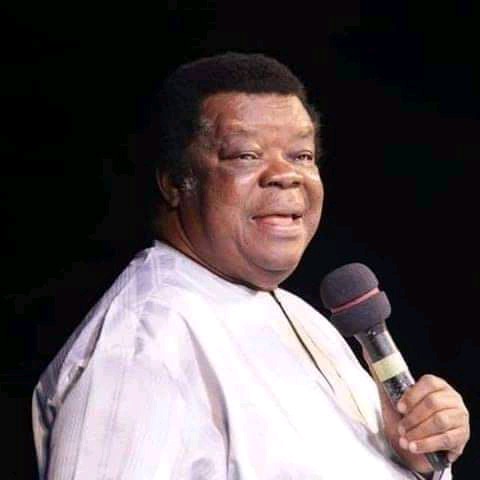 Dr. Uma Ukpai is one of the powerful men of God in Akwa Ibom State and Nigeria at large, who has been giving out powerful prophecies and declarations to faithful members under his pastorship.
Addressing his social media audience in his media programme tagged' Weekly Partners Declarations' on Sunday, 21st February, 2021, the great man of God released another set of powerful prophetic declarations.
In his his first declaration, the man of God said:
"By my spoken word today, you shall pursue, overtake and recover all that the devil has stolen from you".
In his second declaration, Dr. Ukpai said: "I declare, this week, you won't see shame..."
Quoting from the scriptures, 1Samuel, 30: 18-19, the man of God urged his members to claim the week's blessings by faith and that God will help them recover all that the enemies have stolen from them.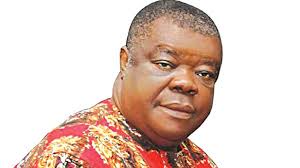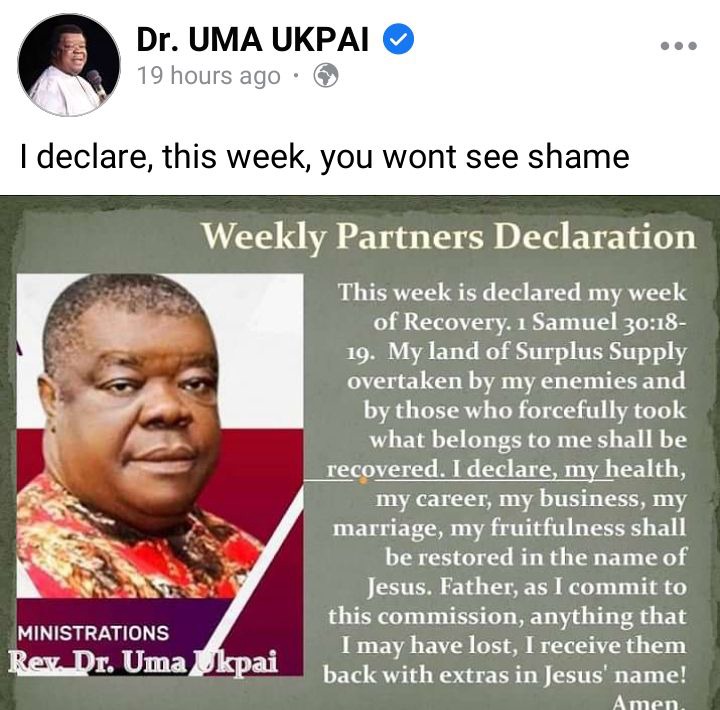 Wherever a prophecy is made and through whichever channel, anyone who joins his faith with that of the man of God stands to get the answer to his prayers. Hence, claiming the prophecy of Dr Uma Ukpai from wherever you are can make wonders in your life provided you do that with faith.
Content created and supplied by: GGBESTNIGERIA (via Opera News )