What is this world turning into? things have really changed,a lot of strange things keeps happening around our environment. These number of these strange stories are alarming. Bad People usually murder other people, but is strange dear readers is someone that wanted to take his own life, and his a very young man for that matter, what did this world do to him to make him want to take such terrible decision.
We as human go through so many things in life and sometimes we feel like giving up, not everyone likes to go through challenges or pains in life,some people cant bear it and they end up taking their lives.
Life is not easy but no matter what It is we go through we should learn to be strong and face our challenges, and you will overcome them at the end of the day,committing suicide won't help you, working hard to solve the problem you are facing in life does.
However a young man identified as Ljeuna Lanyasunya attempted committing suicide. A page on Facebook Samburu Newsflash gave the news, according to reports from Samburu Newsflash, this happened after Ljeuna Lanyasunya penned down a suicide note on Facebook citing how life frustrations has caused him harm, now he is ready to take his own life. Ljeuna Lanyasunya's friends said he went missing for three days now.,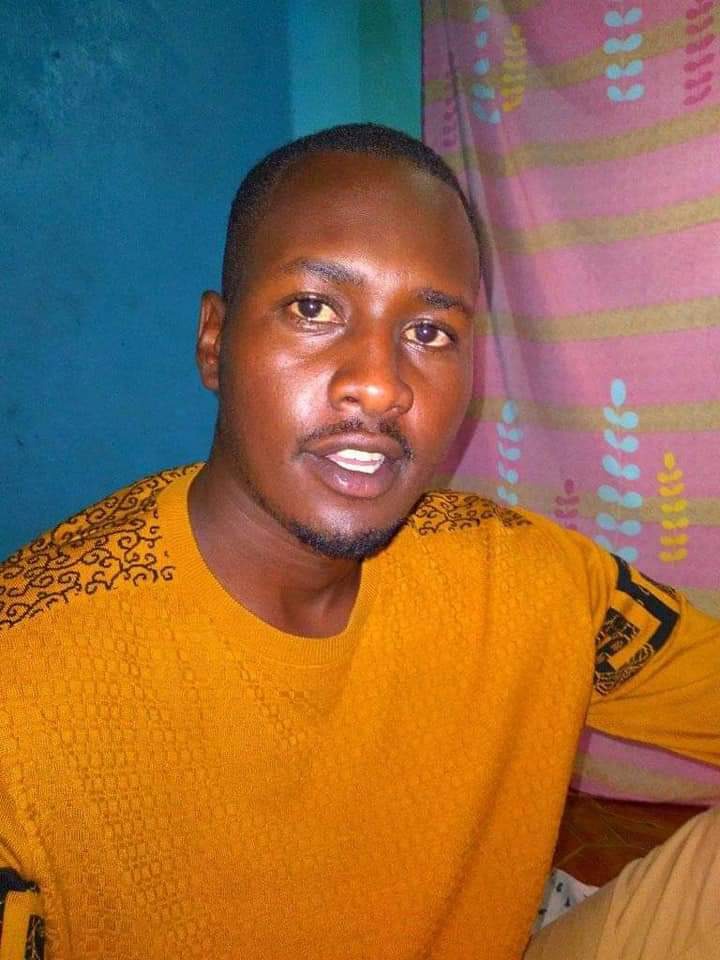 Photo of Ljeuna Lanyasunya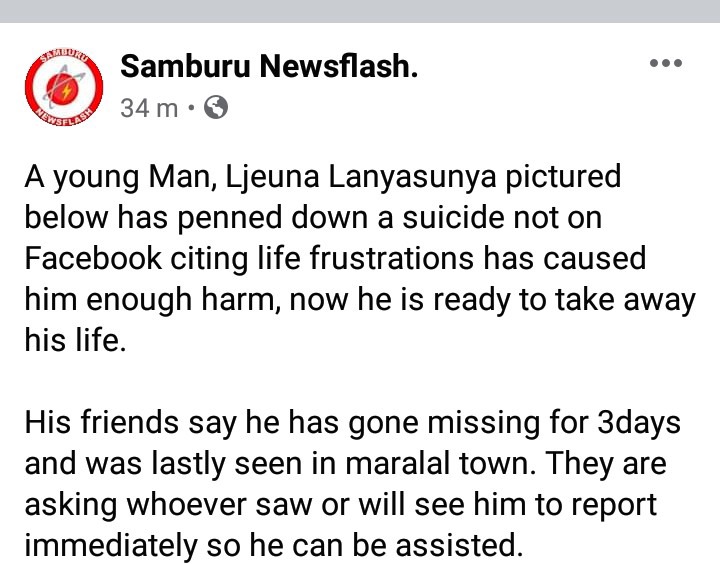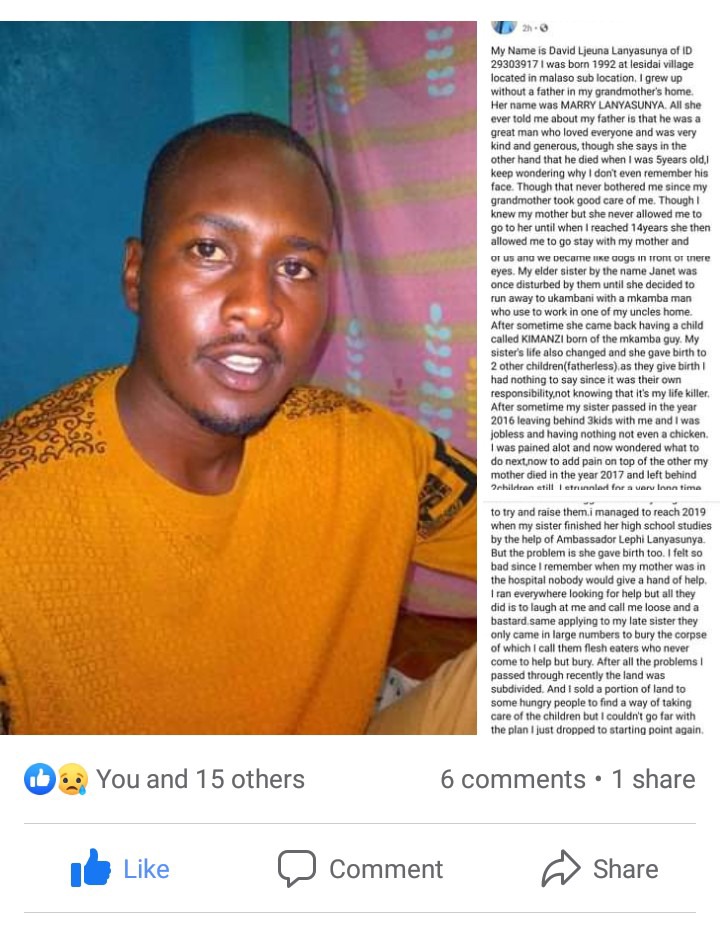 Ljeuna Lenyasunya' s post on Facebook can be seen below.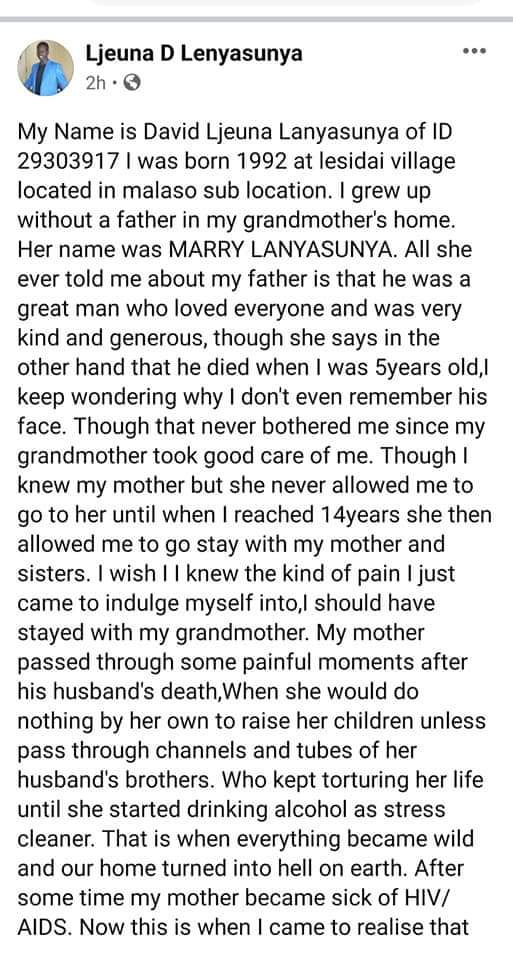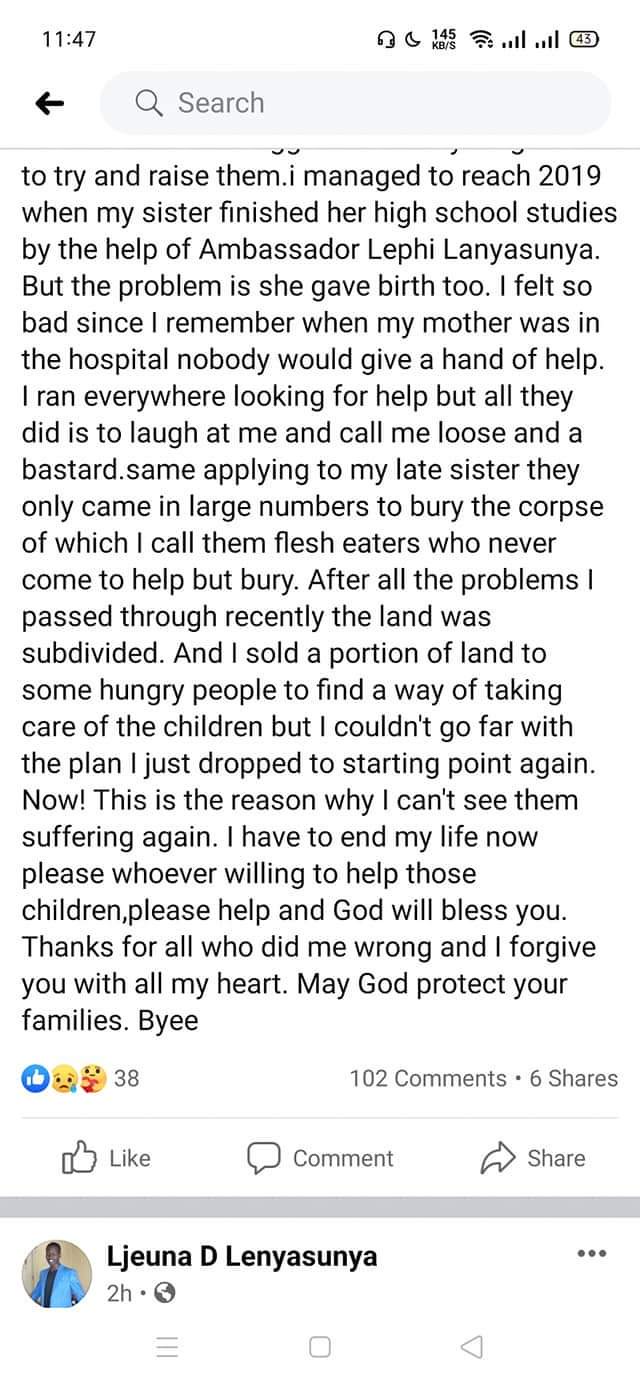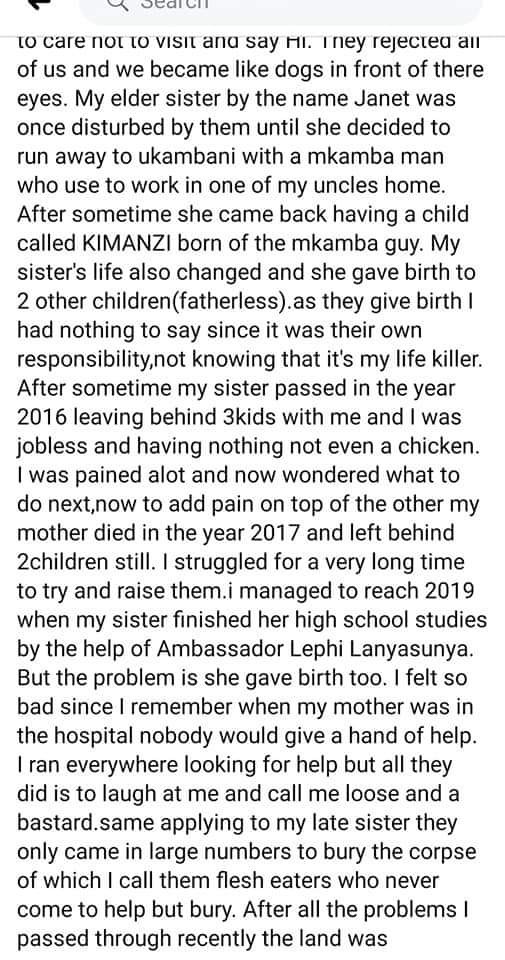 Some people reacted below.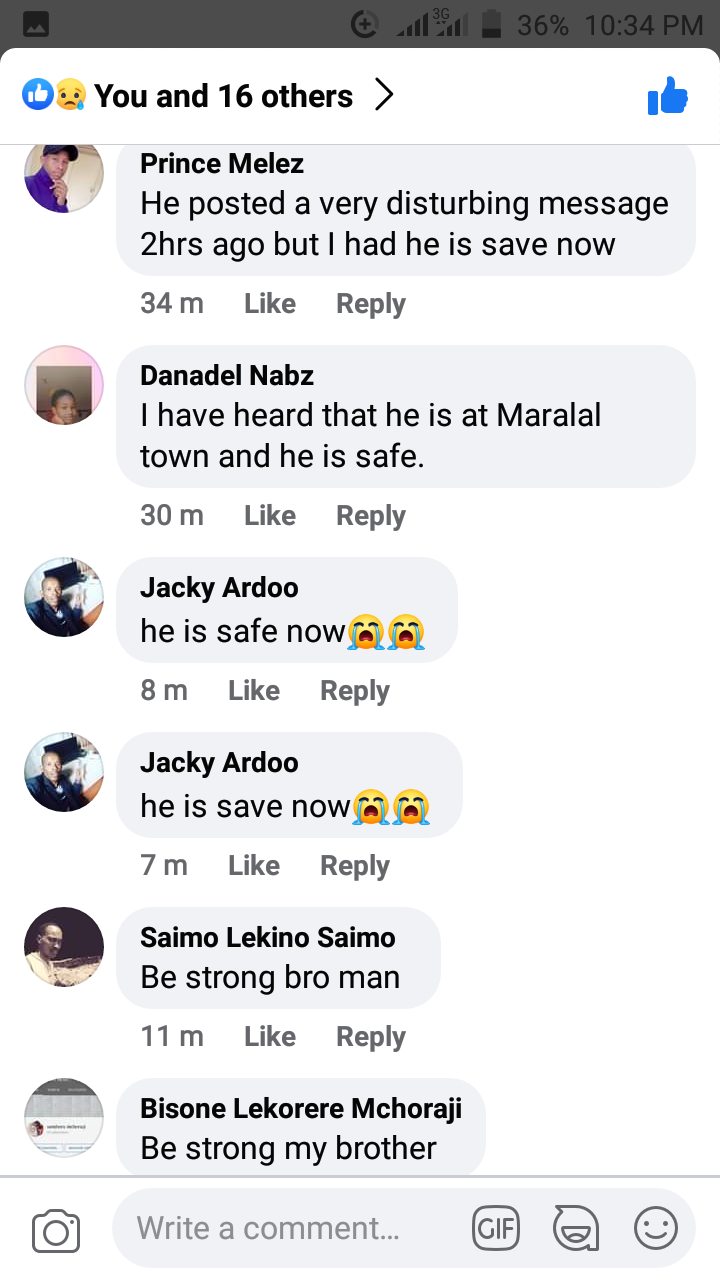 Source: Facebook
What do you think about this young man in this article ?
Content created and supplied by: Freshgists (via Opera News )