Senator Shehu Sani has taken to his Social media account and schooled Nigerians. The Senator disclosed what should be the priority when kidnapped victims are in the bands of their abductors. He stated this in his recent tweet on his verified Twitter account.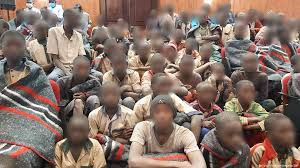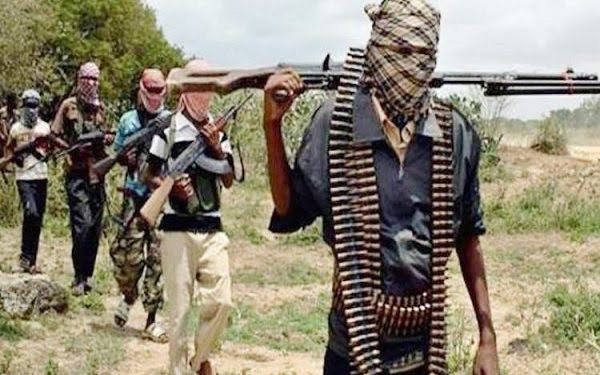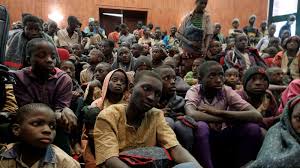 Senator Shehu Sani stated that securing the lives/freedom of the kidnapped victims should be the priority. He also revealed that those who choose to negotiate with the abductors should do that confidentially.
The Senator further stated that those who chose to fight the abductors should also do that quietly because the victim's parents only need then back and alive.
He wrote:
"When kidnapped victims are in the hands of their abductors, securing their freedom & alive should be the MAIN priority. Those who choose to negotiate with them should do so confidentially; Those who choose to fight them should do it quietly. Their parents only want them BACK & ALIVE."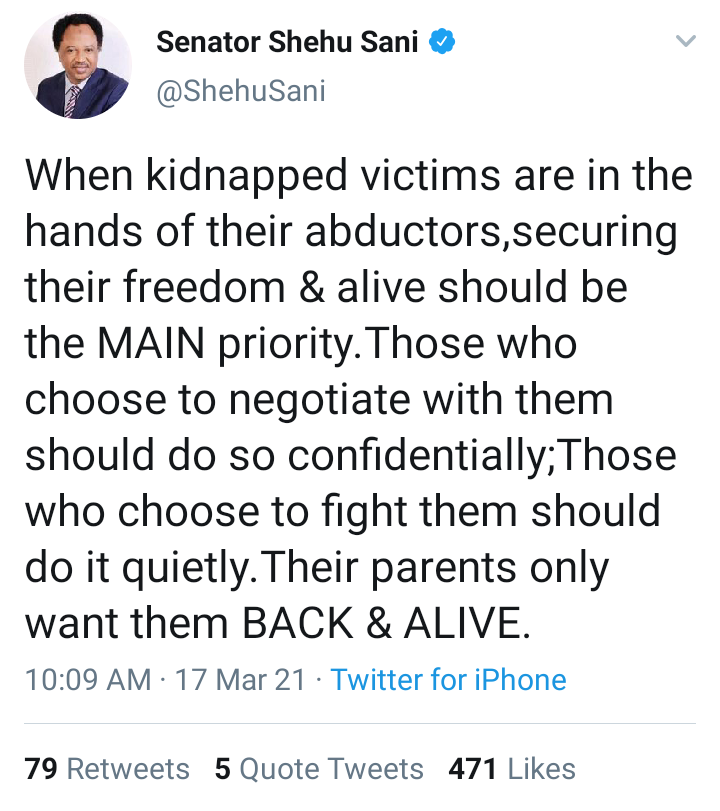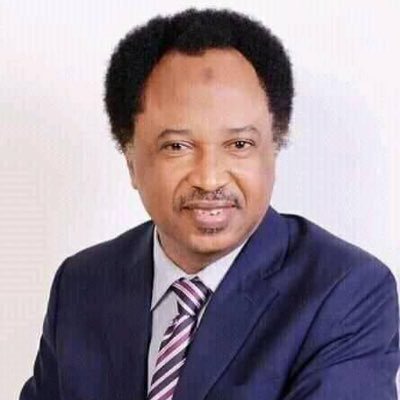 The tweet dropped by Senator Shehu Sani is a nice one, but it generated reactions from Nigerians who read it. Those who commented revealed that the main priority should be how to stop the kidnapping from happening in the first place.
Some persons who agreed to his statements revealed that it doesn't make sense for the Federal Government to be negotiating and still come on air to talk tough and send a signal.
They also pray wisdom applied adequately and conscious effort to rescue this innocent person from this barbaric called banditry.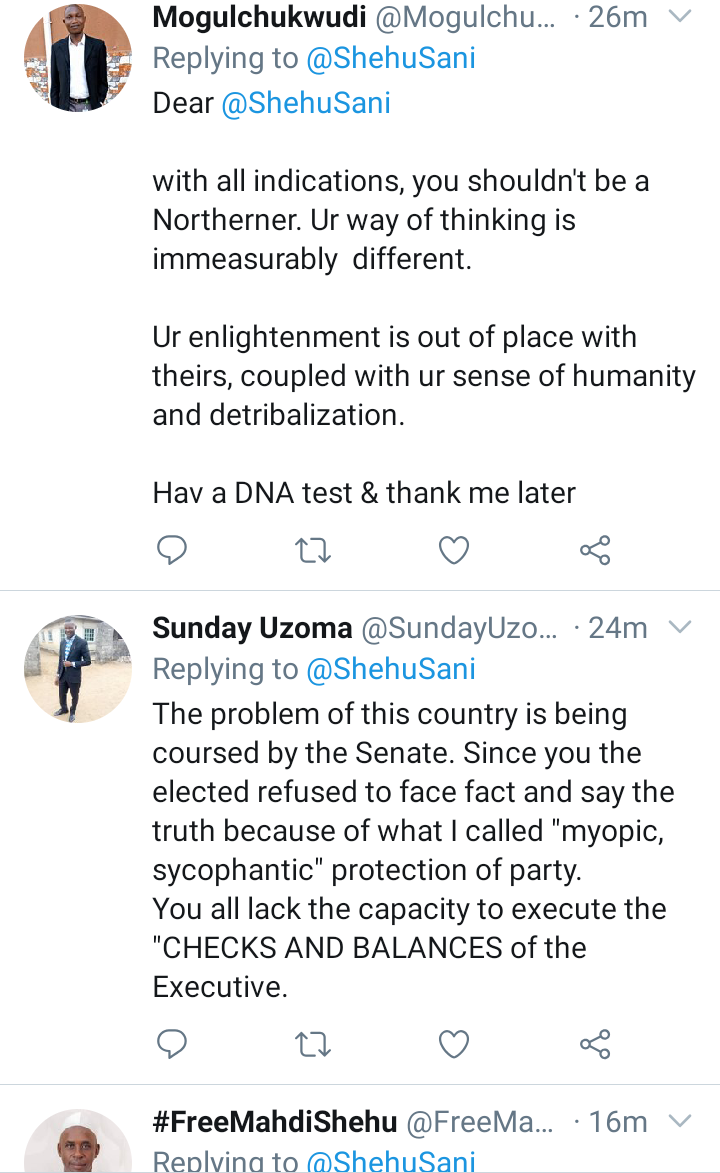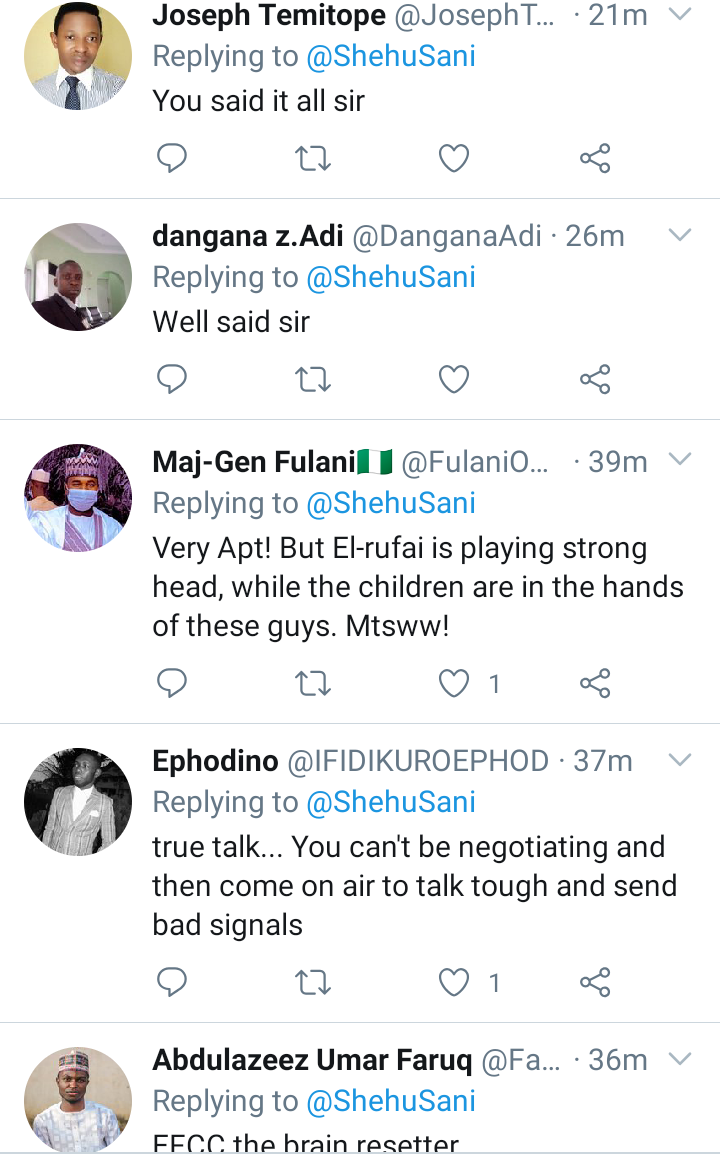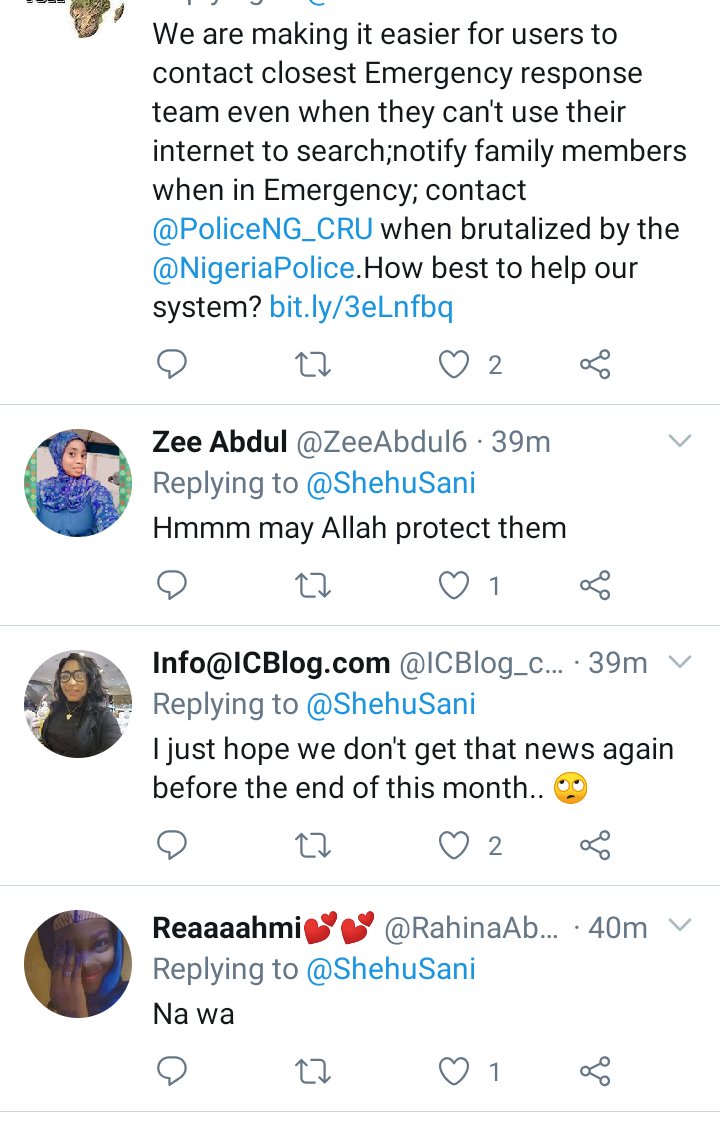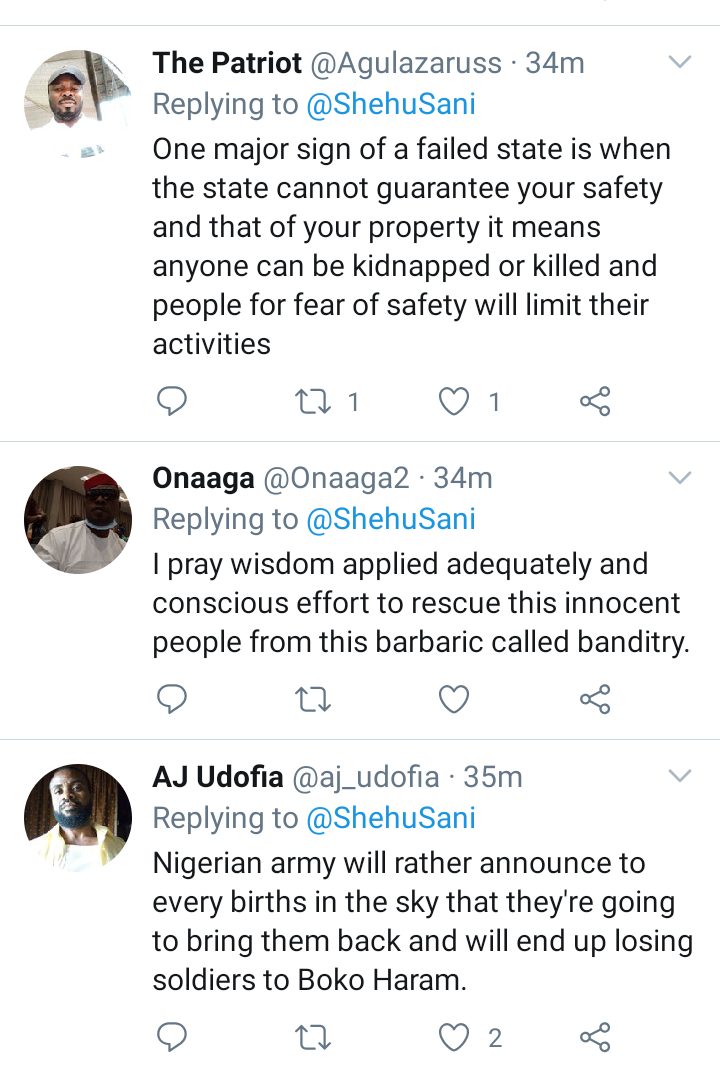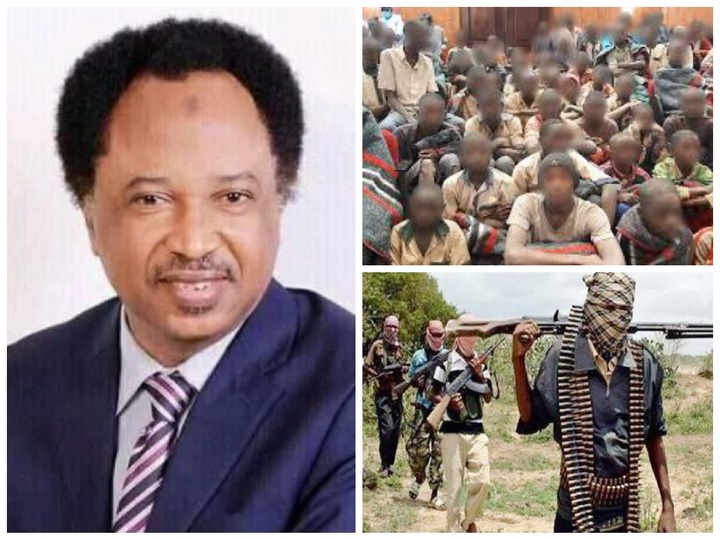 The pictures used above is for illustrative purpose.
https://twitter.com/ShehuSani/status/1372112893513175041?s=19
Content created and supplied by: NengiNews (via Opera News )