Have you ever gotten defrauded in a business deal that you thought was so legit? But how do fraudsters have so much effrontery to dupe someone on broad day light if they do not use diabolical means?
Well a businessman who deals in the sales of doors fell for such dubious act as the fraudsters paid him with paper notes as money after purchasing goods worth a whopping N497, 000 in Agbarho, Ughelli North council area of Delta state in Nigeria.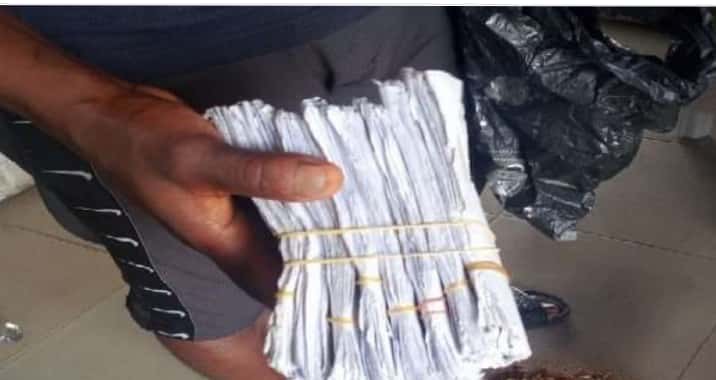 The man who is known as David Maduka, while narrating his ordeal exclusively to The Nation News on Monday, said that three men who appeared to be in their 40s came to his shop which is located along the Agbarho axis of the East West Road to buy his goods.
The men came in a brand new white Toyota Sienna car and bought Two turkey doors (N165, 000 and N95, 000 each), one glass door (N200, 000) and one Watson door (N37, 000). The man noted that he was away as at the time of the transaction and only negotiated the price on phone with them.
After his brother and sales had counted the money to confirm, the loaded the goods into the fraudsters car. It was not up to five minutes when they left and the sales rep decided to keep the money properly only to discover that the money had turned into blank sheets of paper.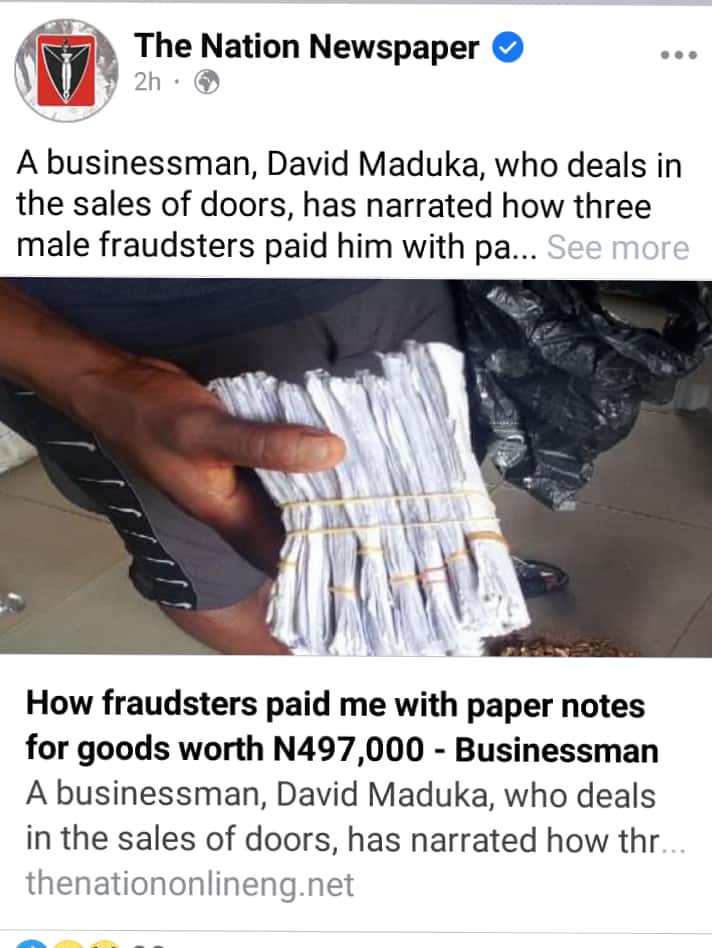 When the news was reported on the Facebook page of The Nation News, many people blamed the man for being responsible for the fraud as they said he would have been using mobile money transfer to do such business that involves huge cash. See some comments below.
Have you ever encountered such fraudsters? And do you belief this kind of fraudsters uses charm? Please, share your thoughts below.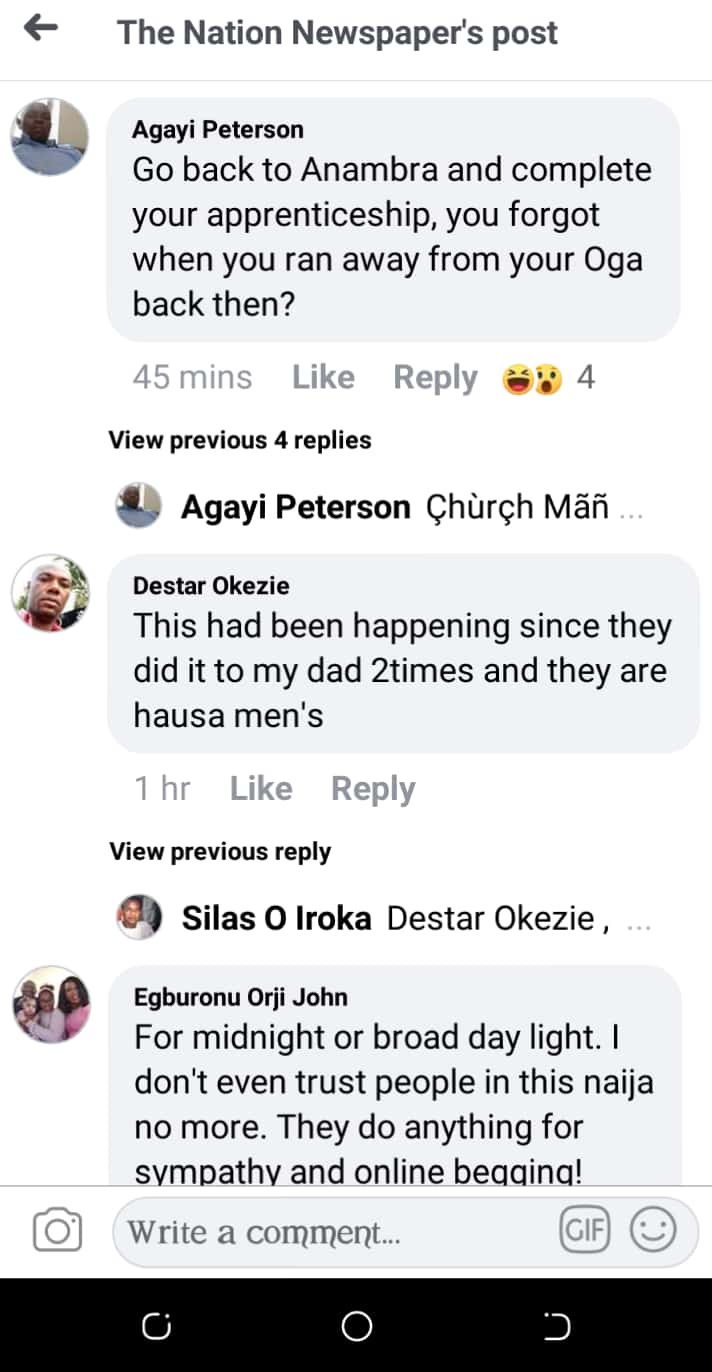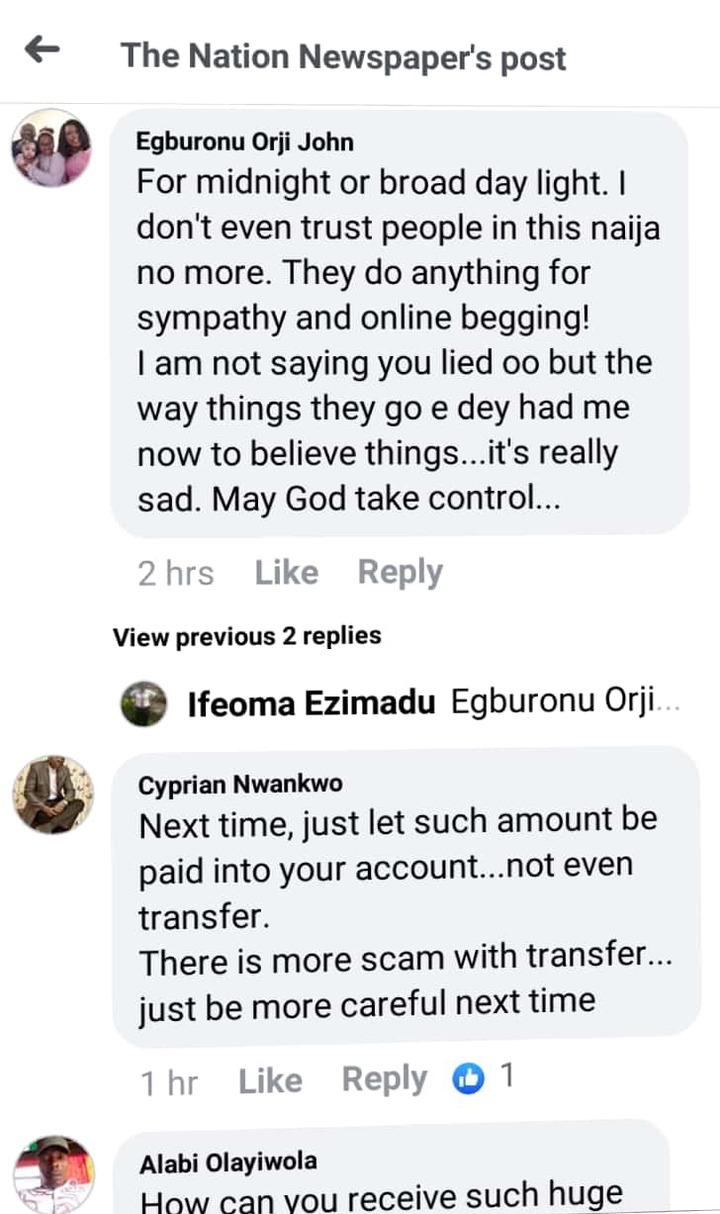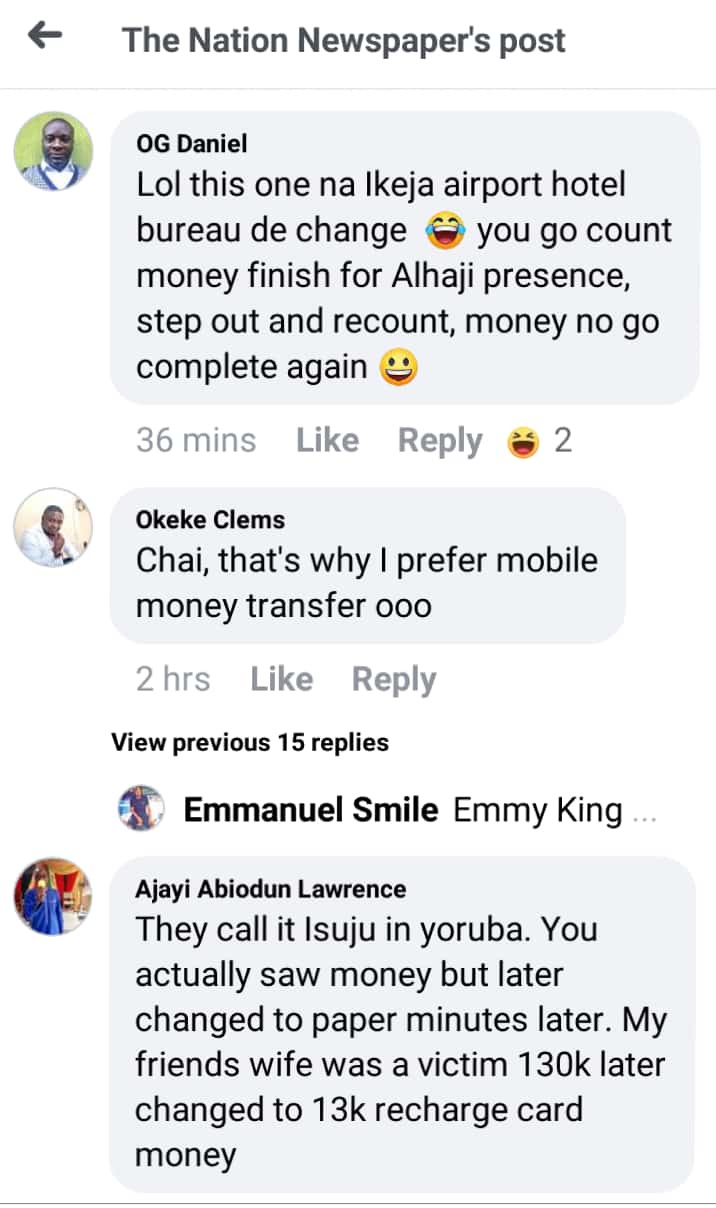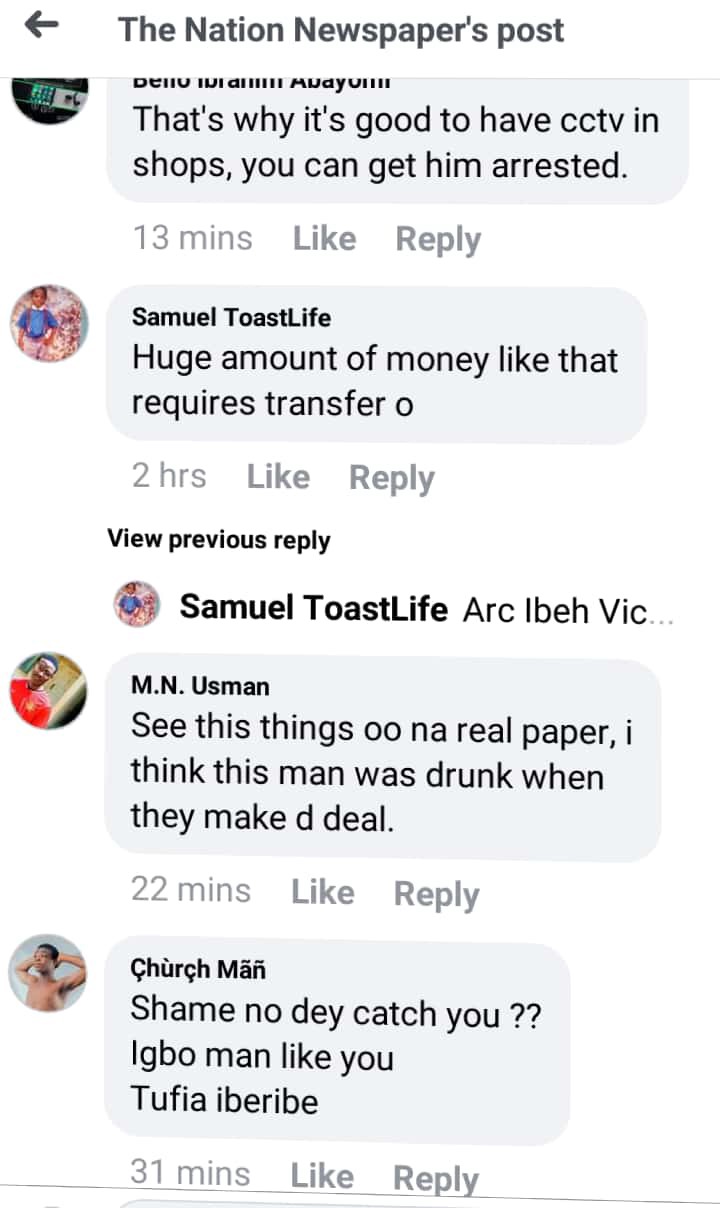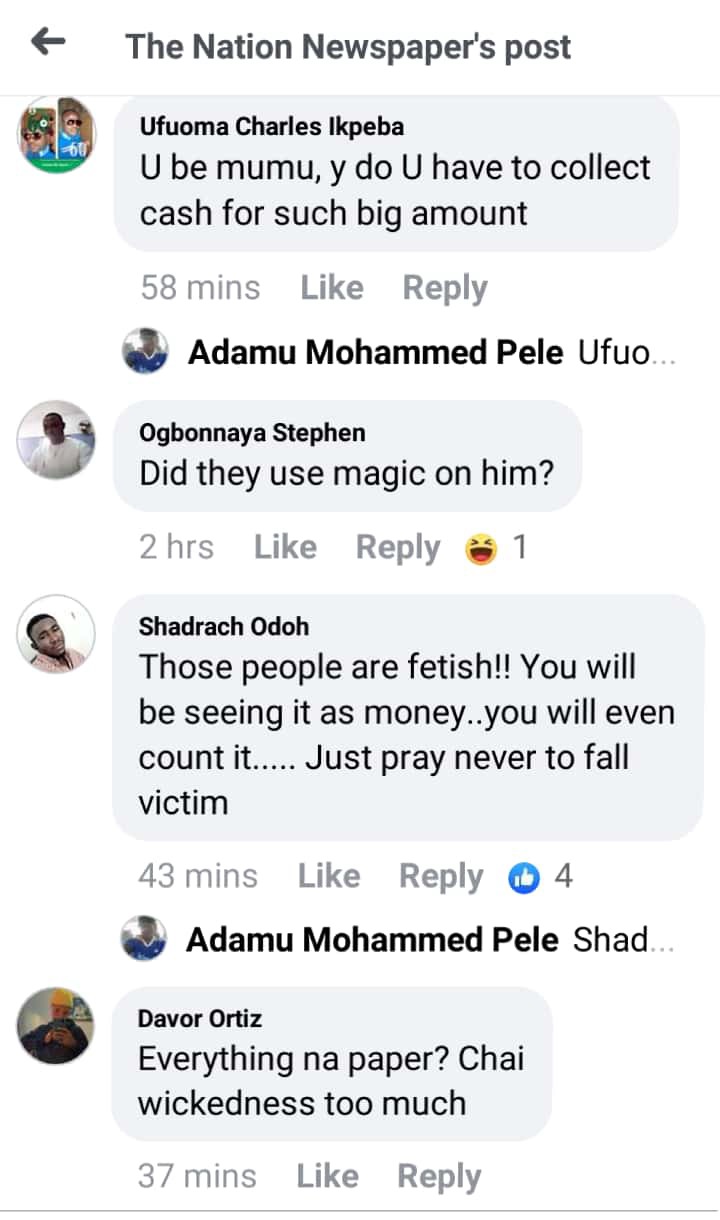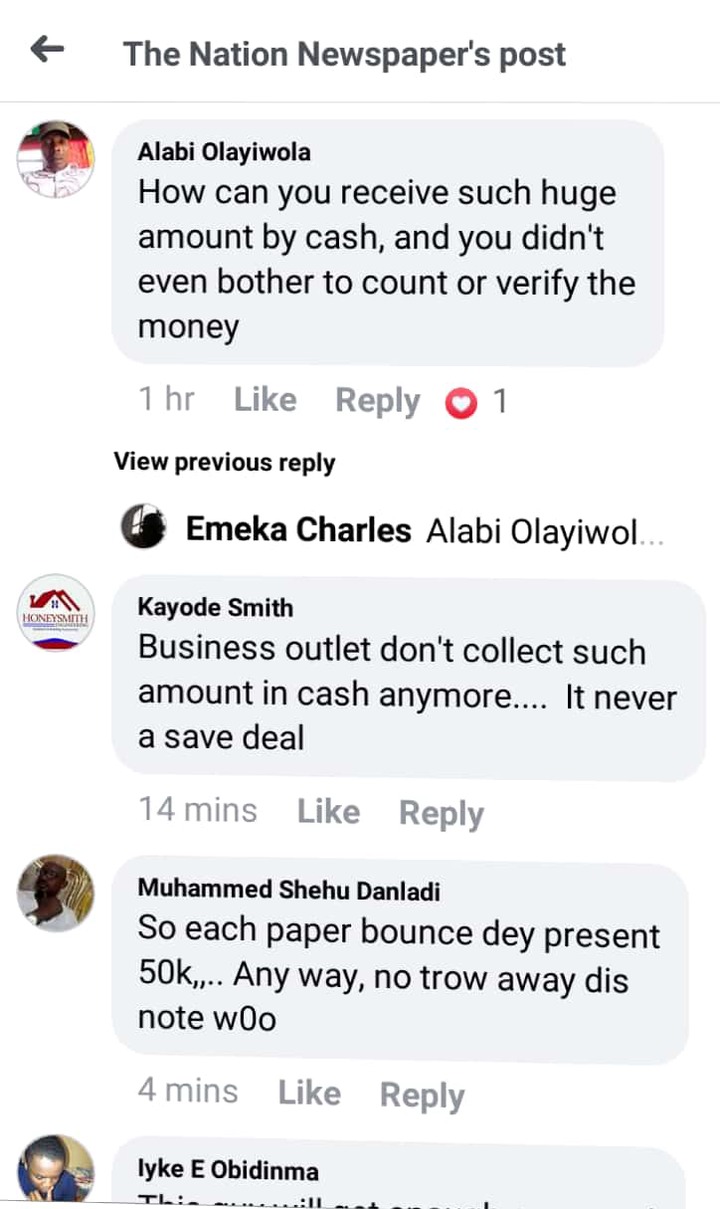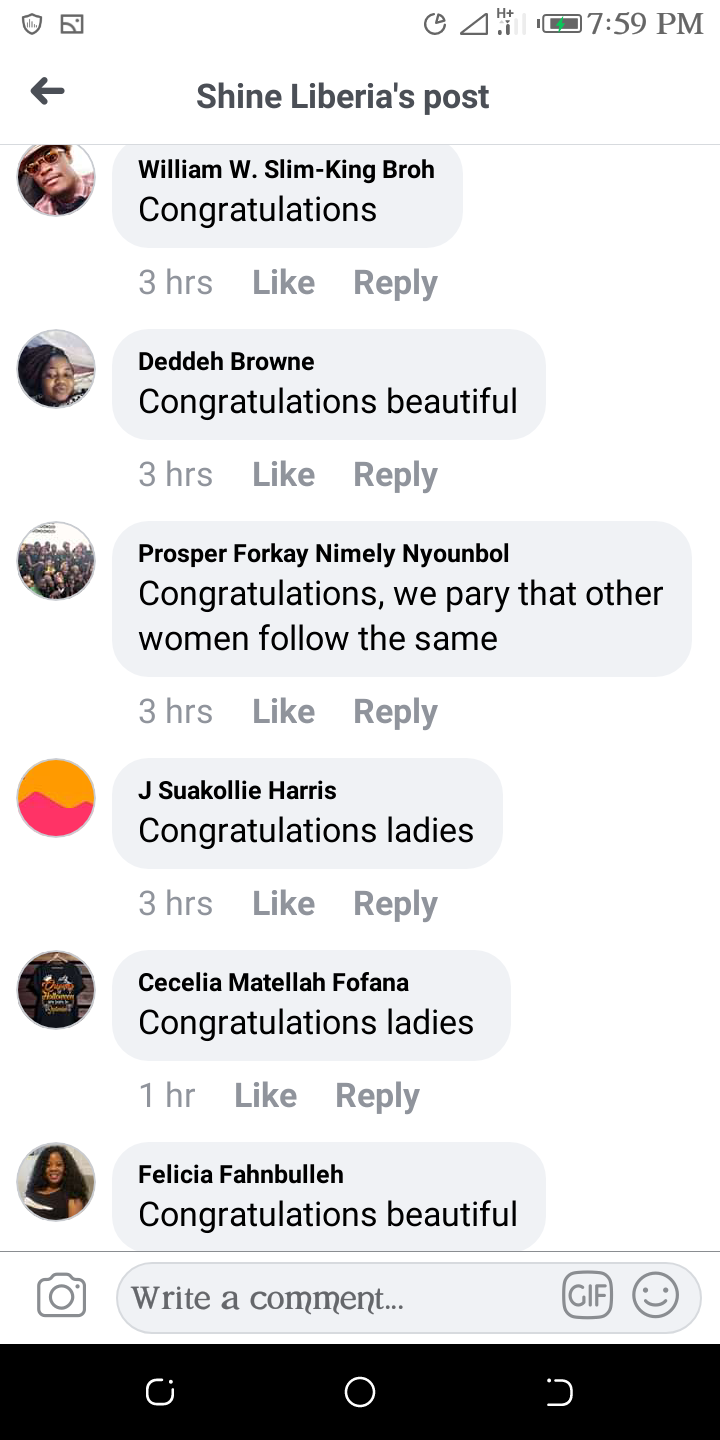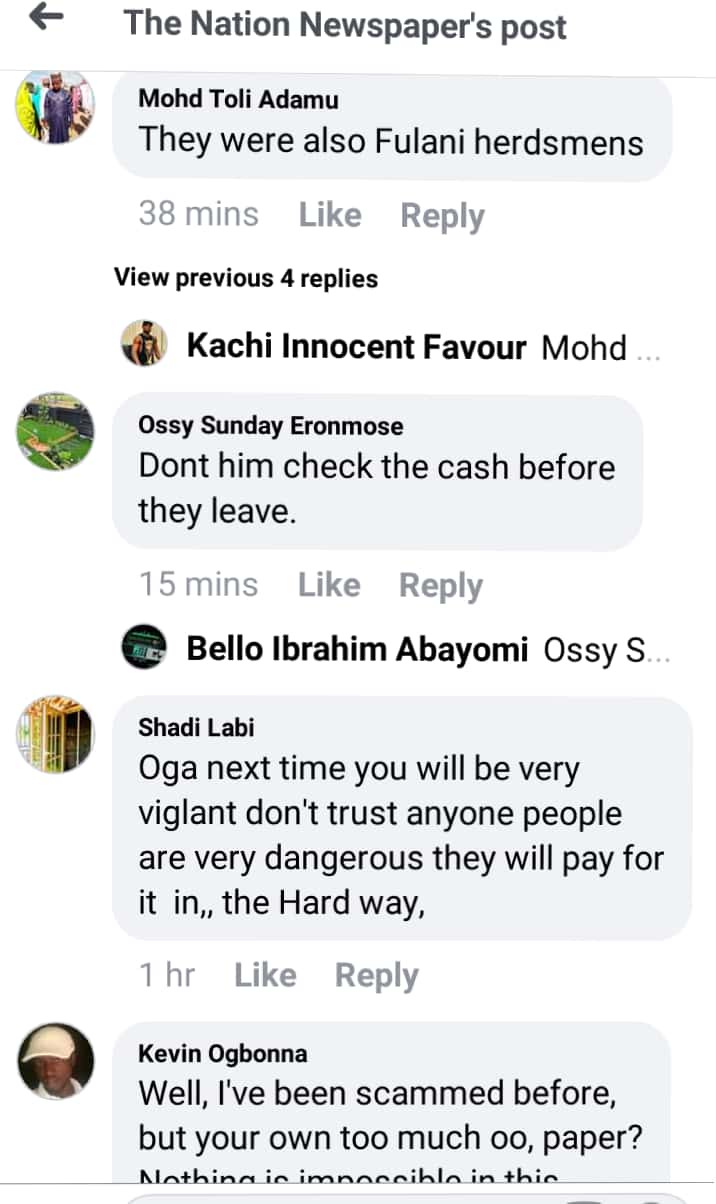 Content created and supplied by: Spankinghot (via Opera News )