Any act of theft, cultism, banditry, kidnapping and other corrupt practices are punishable by law in Nigeria. This is apparently the reason behind the arrest of some young men in the Ketu axis of Lagos State. Towards the late hours of today, the Lagos State Police Command (II) via it's twitter handle, made the pictures of some young men public. In their pictures, it is noticed that these men, who were reported to be thieves and cultists, were seen with some harmful objects. To see all what was recovered from these young men, kindly scroll below: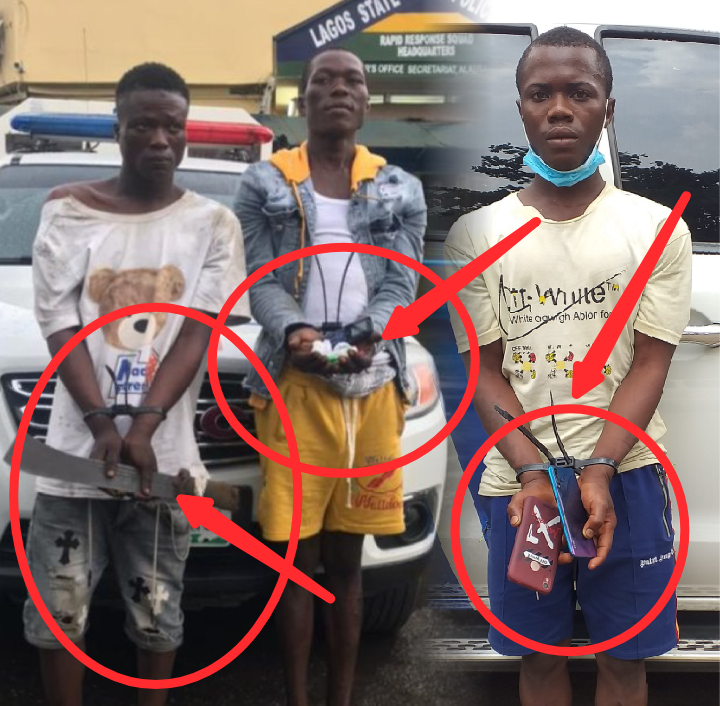 In the picture above, the first man by the right is seen with two mobile handsets while the man in the middle is seen with substances (suspected to be hard drugs) in white nylons. Lastly, the man handcuffed on the left is seen with a Cutlass.
More pictures of the arrested young men are provided below: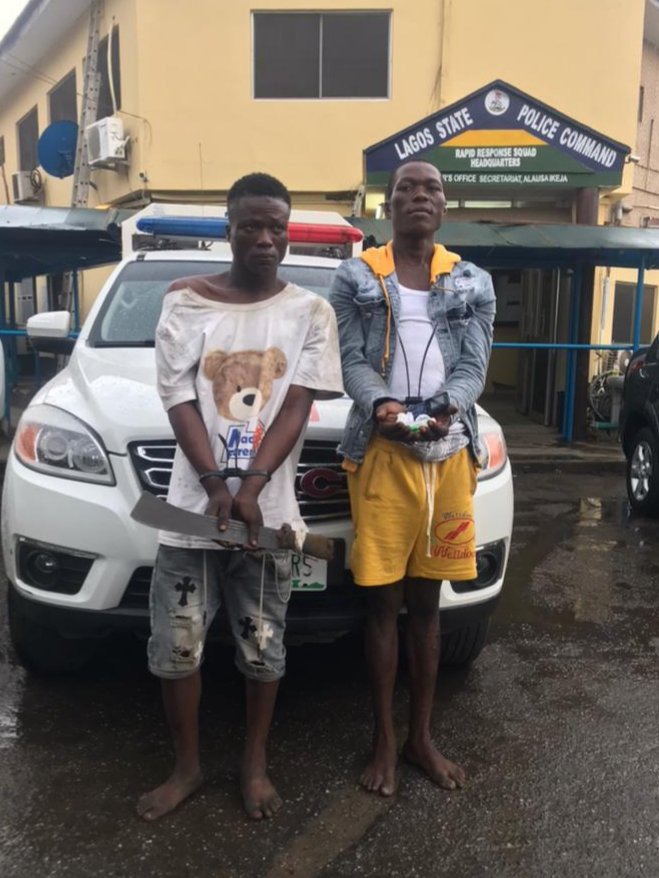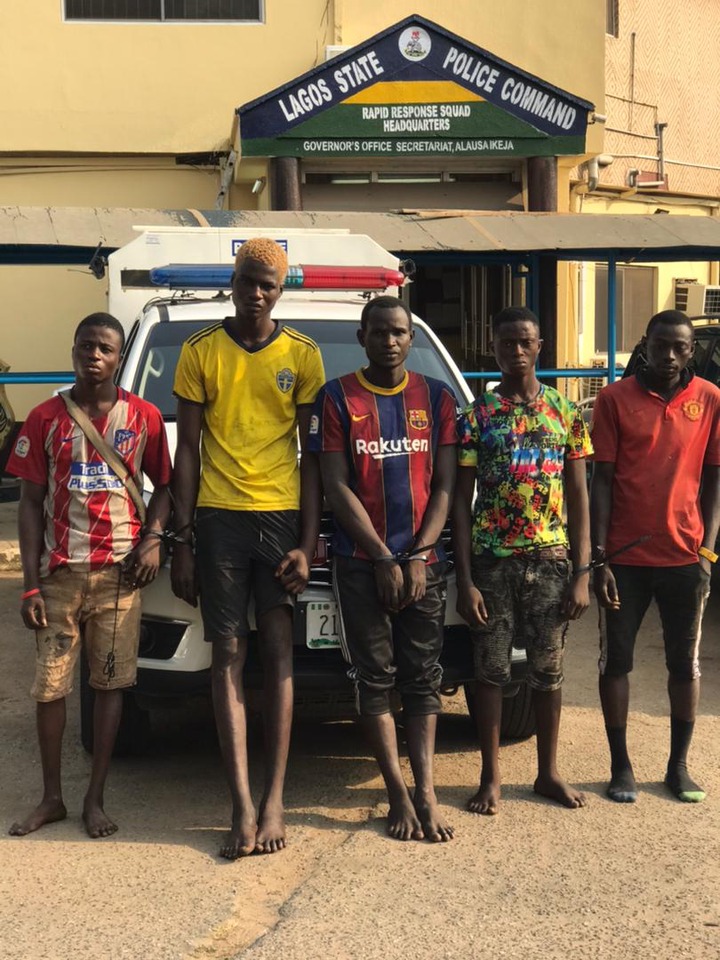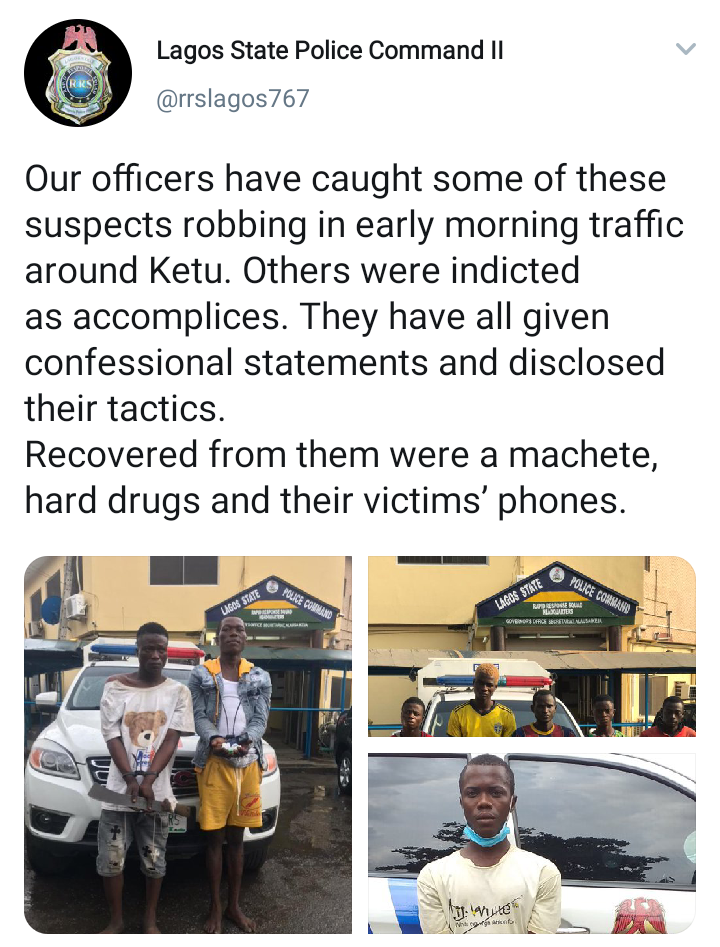 While following the report, it is noticed that the Lagos State Police Command also shared the report via a Facebook account. See the details of the report in the screenshots below: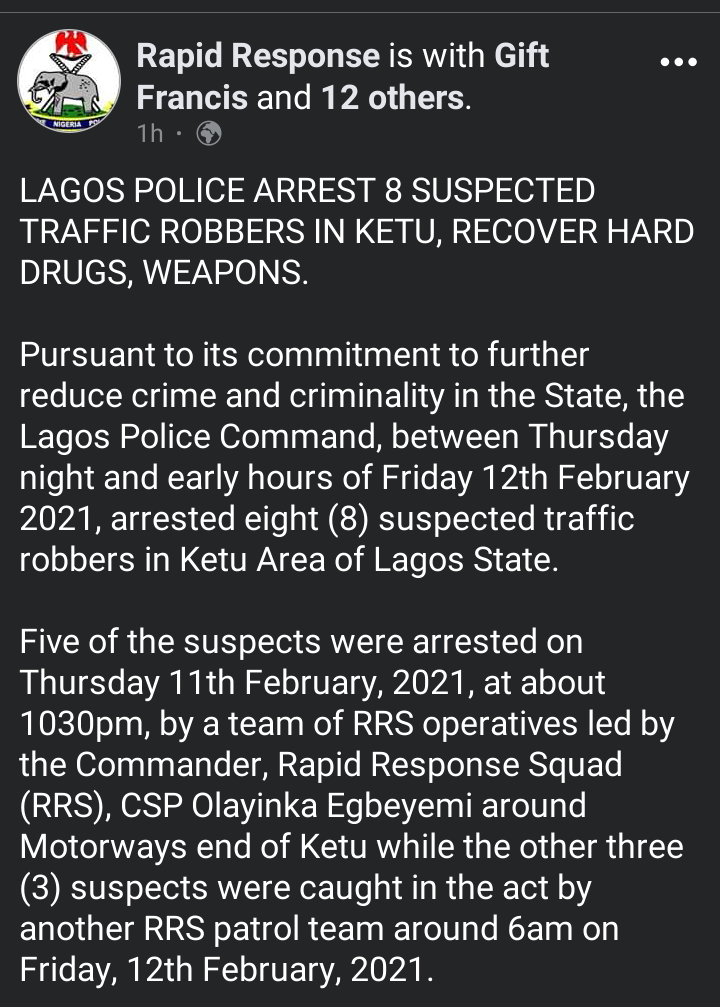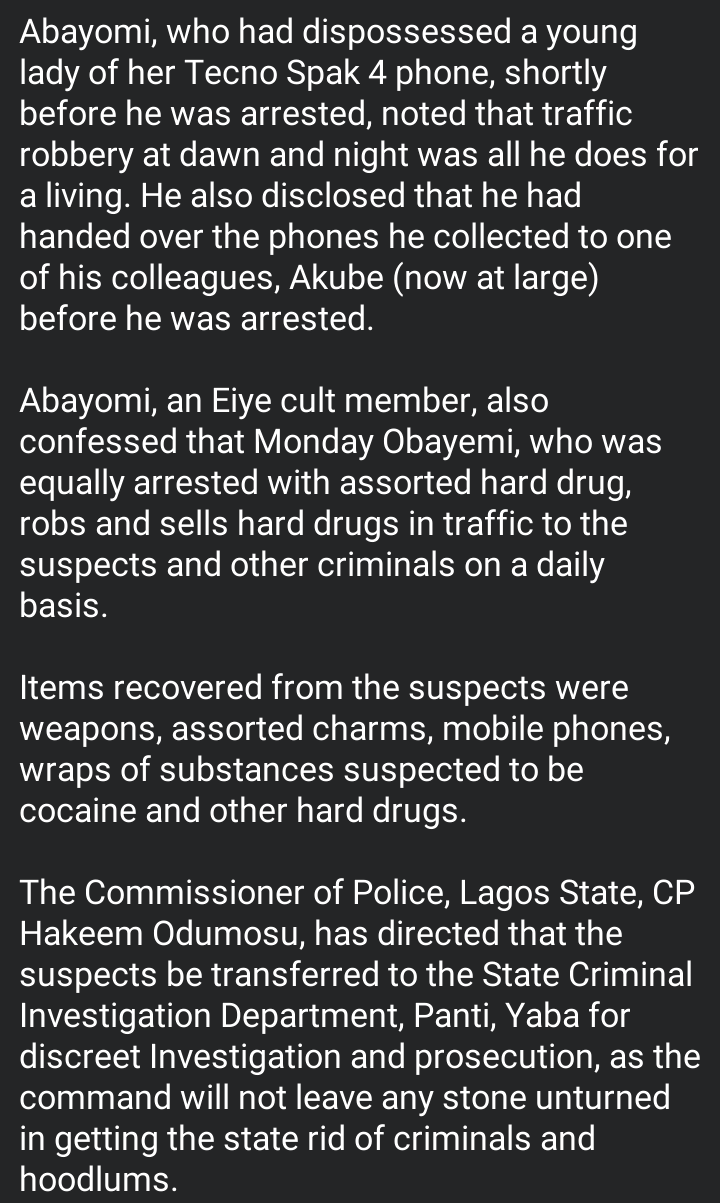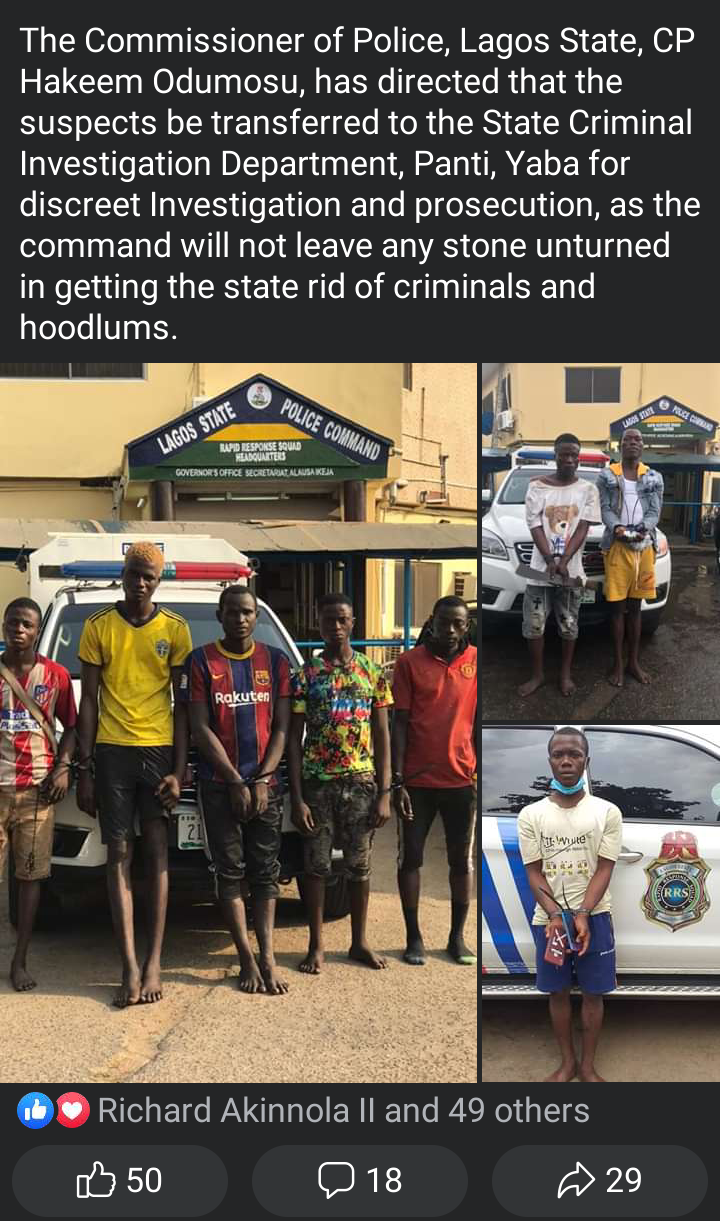 At the moment of filing this report, it is deduced also that the culprits have been apprehended and are currently in custody of the police in the state.
Content created and supplied by: PunctualUpdates (via Opera News )