Losing a loved one to the cold hands of death is tragic. Health reports have shown that if one is not careful, they will develop a heartbreak that can eventually lead to death. People grieve over their dead loved ones differently and the level of intimacy between the deceased and the living relative is sometimes shown in how they mourn. Nothing beats having someone to console you while grieving. Someone who understands, that "someone" can be anyone.
This is the case of a podcaster and teacher identified as Mrs.Melissa Milner. Taking to her Twitter page, she disclosed the emotional message one of her male students gave her. The widowed teacher has revealed how her students have been there for her since the death of her husband. Although the writings may not be clear enough, due to the age of the writer, it is obvious that he is a kid with a large and thoughtful heart.
The note from the boy reads "Dear Mrs. Milner, I'm so sorry for the loss. Even though you can't see Mr. Milner, you should still know that there will always be a line connecting your hearts. I hope you feel better soon." The young boy furthermore made an emotional drawing at the end of the letter. He drew a woman standing in the fields with a rope connecting her with a man in the sky.
Pictures of the note below: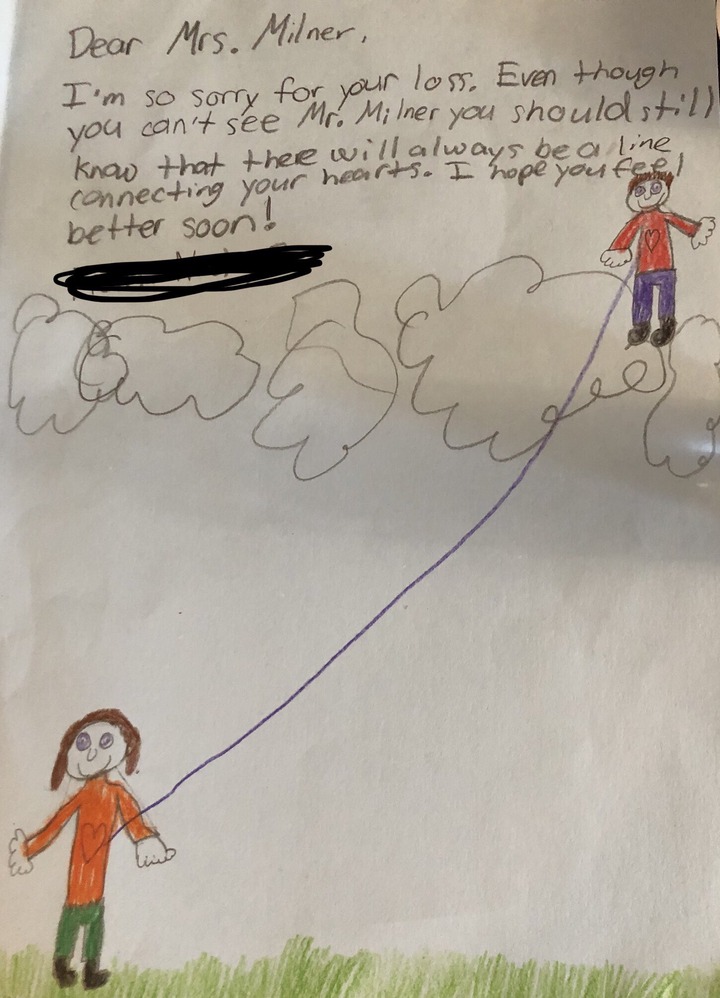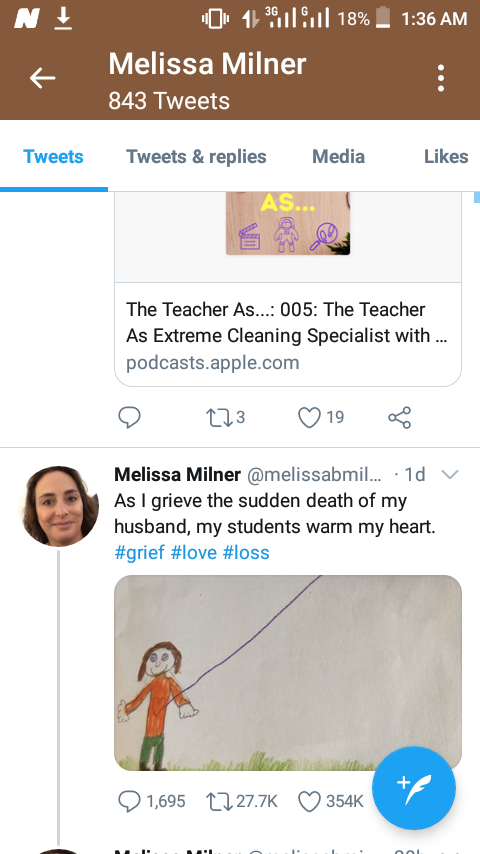 The name of the writer was covered so one can't decipher who the little boy is. Did the note or drawing make you emotional? Do you have similar experiences you'll like to share? If yes, use the comment box. Don't forget to share this article on various social media platforms and click on the 'follow' button to stay updated to articles like this.
Content created and supplied by: Midianblog (via Opera News )