Today's Headlines: Gunmen and Bandits Strikes Again, Northern Governors Replies Igboho &Others
Gunmen and Bandits strike again 
At least 3 people were kidnapped during an attack by Suspected Gunmen at the Arab Road area of Kubuwa in Abuja. A Puch News reporter Okechukwu Nnodim was among the victims taken by the Kidnappers.
Confirming the incident, the FCT spokesperson, ASP Miriam Yusuf stated that the Kidnappers also went away with two sons of a widow, Mrs. Faith Gbeyide. According to Nnodim's wife Oluchi, who narrated how the incident took place, she said that about five strange men scaled through their fence gained entrance into their compound, ordering them to open the door.
with several shots were fired at their windows and their burglary proof forcefully pulled down, they were able to open their front door. The robbers made away with her N9,000 and subsequently kidnapped her husband.
Northern Governors Replies Igboho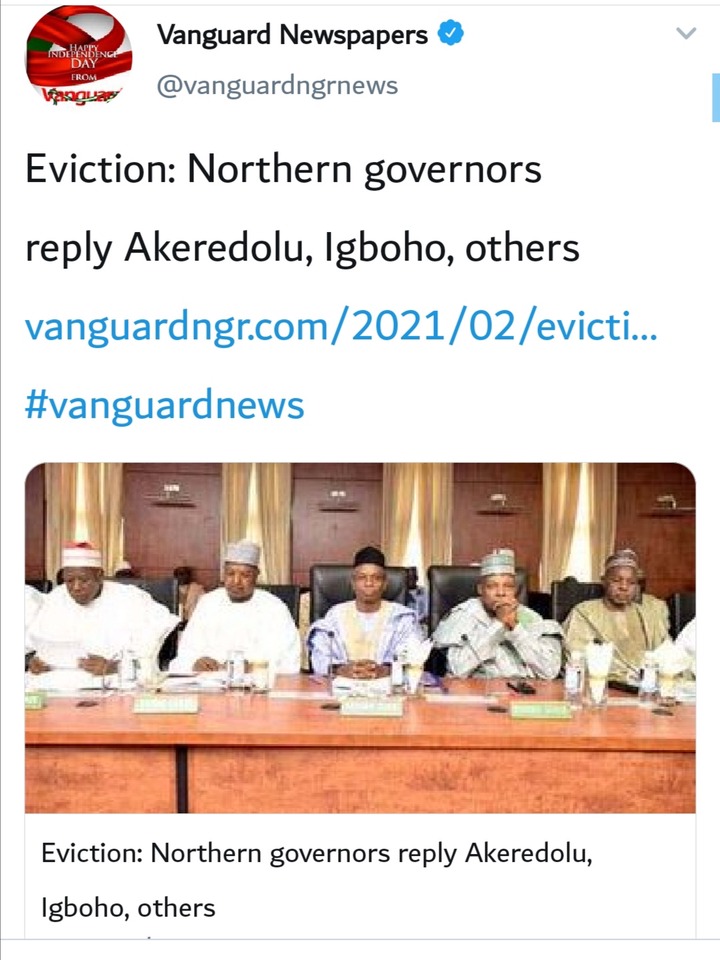 The Northern Governors reacts to calls by prominent leaders in some parts of the southern part of the country to evict Herdsmen who have been accused of Killing and committing other crimes in their Land.
In a statement made by the Chairman of the Forum and the plateau State Governor, Simon Lalong, he condemned the ''unlawful eviction'' of Citizens, stating that every Nigeria Reserves the right to choose where to reside. He further advised that State Governors in those regions where those attacks are conducted on the Fulani Herdsmen should take charge of the security situation and protect communities who are victims of this anarchy
Here is the Northern Elder's statement:
" While the Northern Governors Forum concedes to the rights of Nigerians to reside wherever they so desire without any molestation or discrimination, it also emphasizes that criminal elements should not be used to tar any particular ethnic group for any crime as that will portend danger to peaceful coexistence and national unity, Rather, such criminal elements should be exposed, isolated and made to face the law of the land without prejudice to their ethnic backgrounds as the motives or criminal actions cannot be said to be the position of their ethnic group"'.
Amotekun Sacks 37 herdsmen, 5,000 Cattle from Ondo
Ondo State Security outfit Amotekun, has sacked no fewer than 37 Herdsmen and 5,000 cattle yesterday for violating the quit notice issued by their Governor Akeredolu to vacate their forest. It should be recalled that Governor Rotimi Akeredolu had issued a Seven day quit Notice to the herdsmen in the government forest reserves across the state.
Content created and supplied by: SweetParrot (via Opera News )