The case of stealing, robbery and crime is predominant among lazy youths, youths that are unwilling to work, but wish to reap from the harvest of another person who took his or her work diligently.
In this present state, looking at the challenges Nigerians are facing, due to poor economic instability, some lazy youths had decided to involve in robbery and crime, irrespective of the consequences.
This was the case of a man who was accused for taking N7 million Naira from his former boss and utilizing it to open his own telephone shop, he has been captured after two months.
A correspondent named Kola took to Instagram to share a photograph of the man named Sunday who was stripped to his clothing and tied hands and feet after he was captured.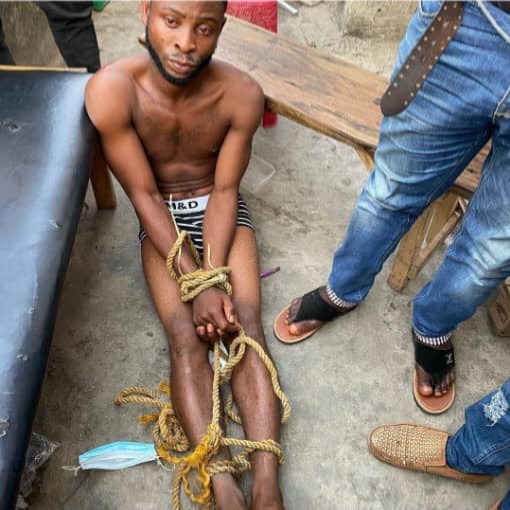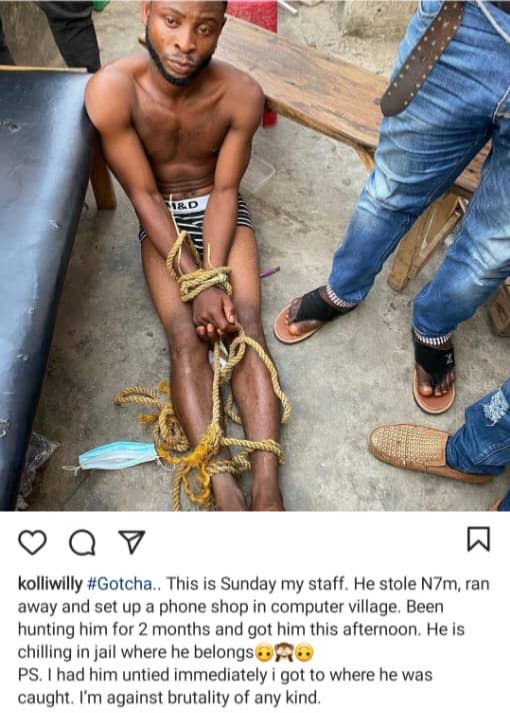 Kola said he's been chasing him for a very long time. Sunday has now been given over to the police officials. 
Kola composed on Instagram; 
"#Gotcha.. This is Sunday my staff. He took N7m, fled and set up a telephone shop in "computer village". Been chasing him for a very long time and got him this evening. He is chilling in prison where he should be. 
https://www.instagram.com/p/CK48kQZnMXU/?utm_source=ig_web_copy_link
Content created and supplied by: Fashjosh (via Opera News )