Studies say that the way you walk, including the speed, tells a lot about your personality traits. There are different types of walk. Some people walk as a politician, executive, and so on.
At times when you are alone walking back home or going somewhere at night. Then you start walking like a thug to avoid being robbed.
It means you start walking like this to change your personality at that moment, so the thief will even fear you if he or she wanted to harm you before or Rob you.
It's helped me a lot. Because have done it before too. And the same thing goes to the lady called Mohnice, who took to her Twitter handle and said: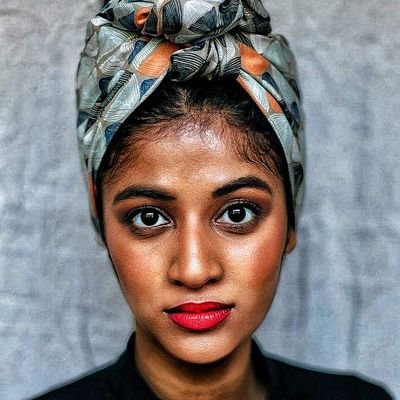 @MOHNICE said:
Have you ever walked like a thug at night just to avoid being robbed?.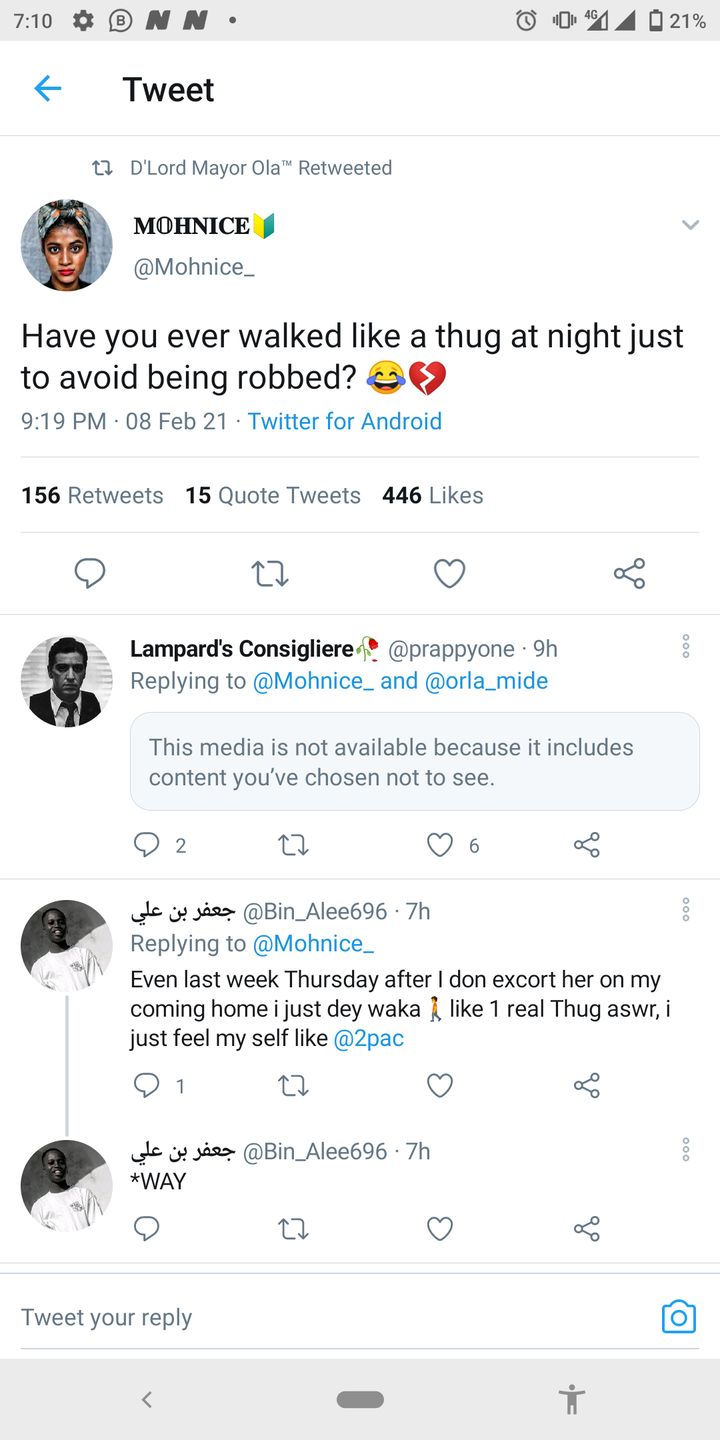 See how people reacted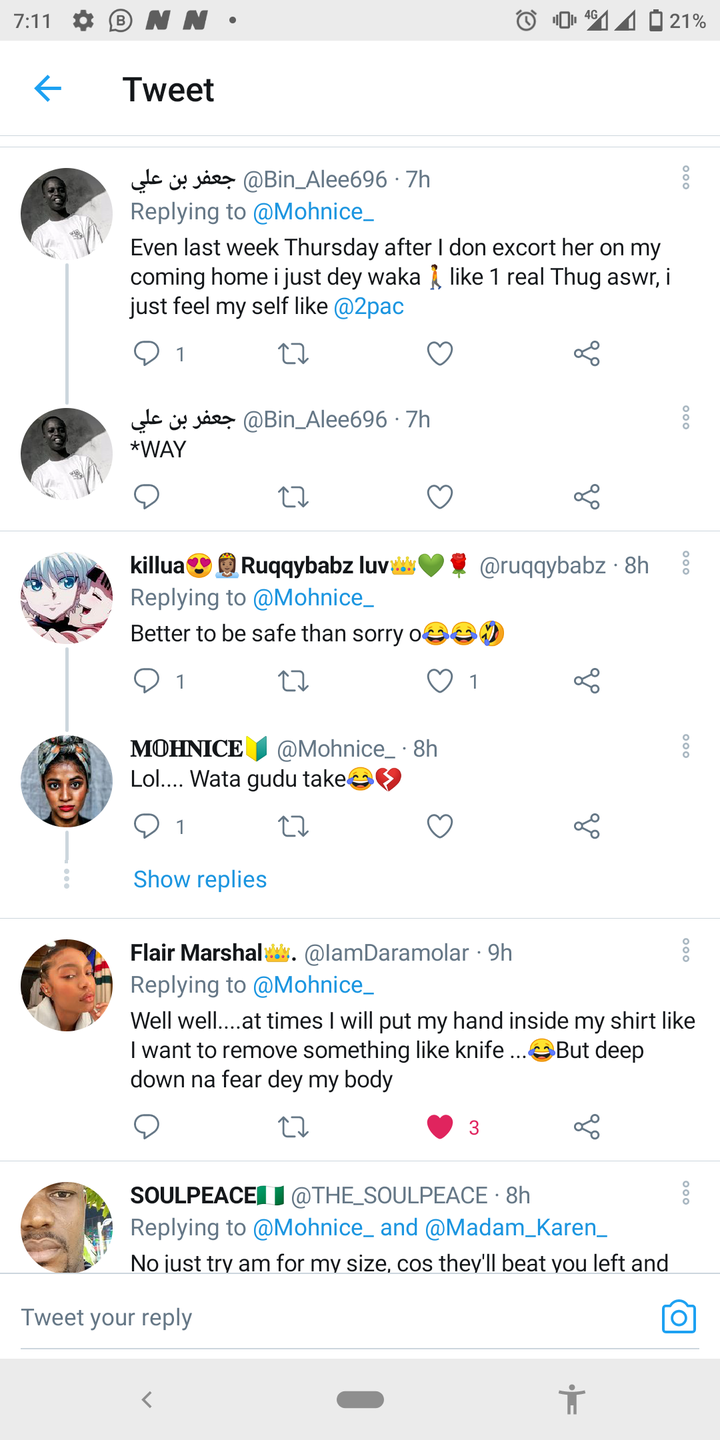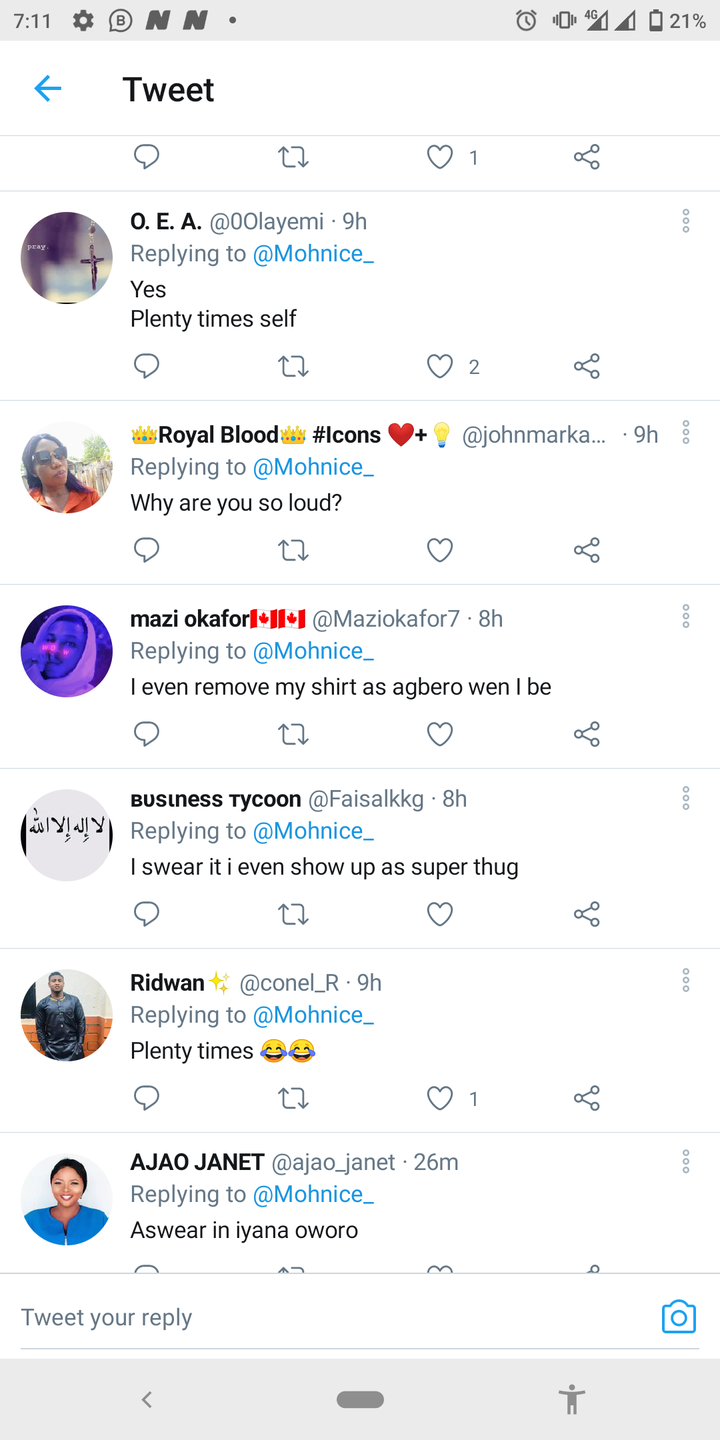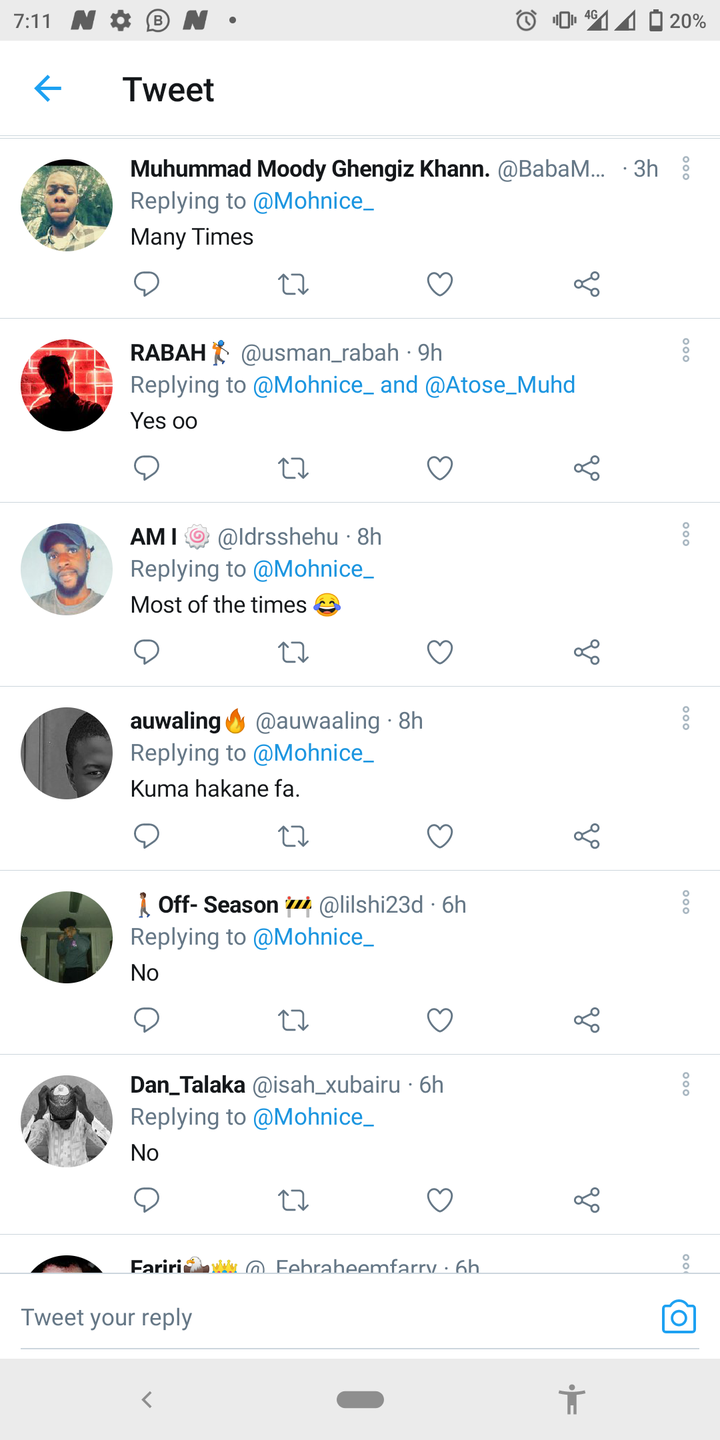 What's your thought on this?
Have you done this before? Lets us know what happened in the comment section below.
Like, share, and follow the page for more updates.
Thanks
Content created and supplied by: HealthTip&Lifestyle (via Opera News )