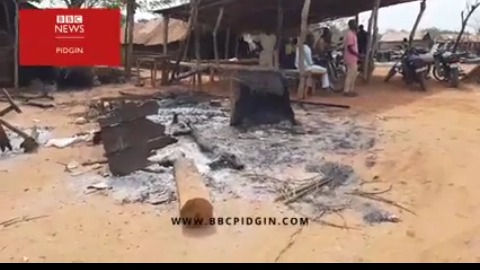 It is no longer news that the Yoruba activist named Sunday Igboho has stormed Ogun state by the State governments demand.
In several videos that were shared on the internet, Sunday Igboho was seen addressing the resident of Odan, a place in Ogun state.
He spoke concerning the Fulani marauders that had been terrorising the peace of the people and talk about how he his ready to curb their activities in the state.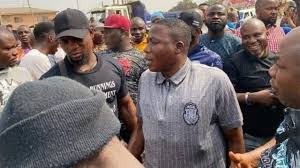 Later he was seen leading the people to the portion where the Fulani were said to be dominating.
But in the video, there was no place where he had to carry out any decimations of properties of the Fulanis, yet another video shared by BBC news here claimed that a certain place called Eggua was destroyed after the visit of Sunday Igboho.
In the video, several huts were set ablaze with the inclusion of the Seriki's palace, and if one could look at the video, the residents made it clear that assailants who did destructions were not Sunday Igboho, and if it is not Sunday Igboho who could it be?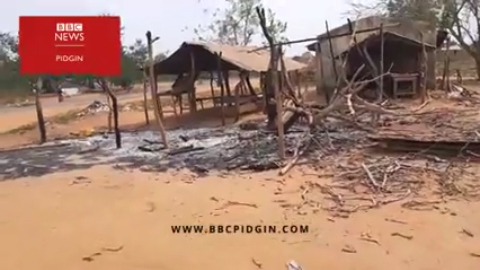 It is high time all Yorubas have an understanding that most of those Fulani who properties are being destroyed are not the real crooks terrorising our land, the real herders that are guilty of this evil are not even ready to rear cattle, they are only after destructions.
Hence, it will be better for us all too wary about how we carry out plans, we should stop stereotyping that all Fulani are evil, let us stop the mistakes of fighting the innocents.
More so, we need to see who we are after not the way we destroy other people property.
Presently, the people of Eggua have fled the community because of fear of killed by the hoodlums, because it is so obvious that decimations were not carried out by Sunday Igboho.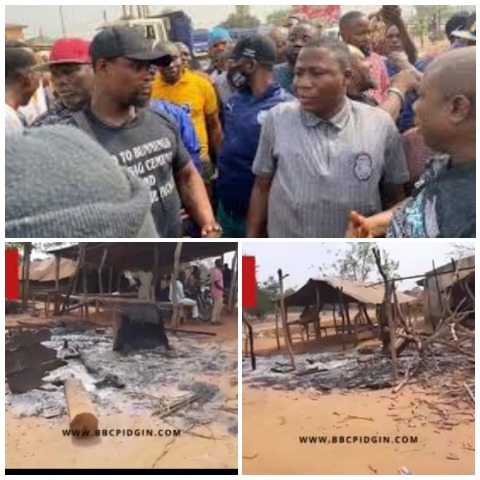 Content created and supplied by: Murphy007 (via Opera News )