The Nigeria police force through their official twitter account released a gazette that was signed by the Force Public Relation Officer, Commissioner Frank Mba. The post is to inform the public about some suspects that are on the run.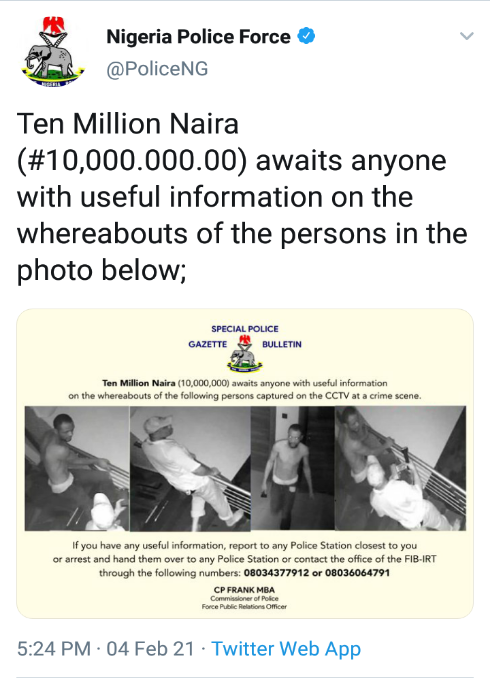 The police force need information that will help them to apprehend the individuals. A bounty of N10,000,000 is placed on them. Whoever gives a useful information about the whereabouts of the persons in the photos, will receive N10,000,000.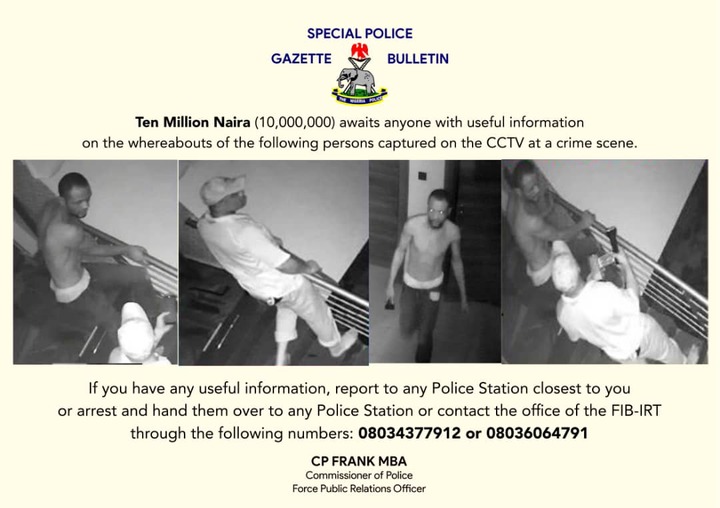 The crime of the individuals were not mentioned. But for the police to put a bounty of N10,000,000 on them, it shows that their crime is a high profile crime. The police force alone can not achieve much without the support of the people. If you have an idea of the whereabout of the persons in the above photos, you can reach out to the force. The number to reach out to is in the gazette. The more they remain free, the more they cause more harm.
Content created and supplied by: ThankGod2000 (via Opera News )