Nigerians are reacting after Shiek Gummi met some bandits in Zamfara in his efforts to understand and unveil the grievances behind the lingering crisis of insecurities
Some Nigerians shared their opinion on why the federal government should stop pampering the bandits who are simply killing people in the north.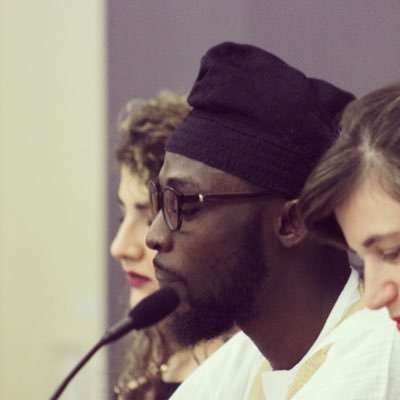 @Gimba Kakanda
"...unveil the grievances..." What nonsense grievance?! These are simply bloodthirsty murderers and thieves who've taken advantage of Nigeria's compromised and frail security. We must stop glorifying our killers!
Nigerian government has no respect for law-abiding citizens, the harmless ones who converge occasionally to protest bad policies and demand responsive governance. But the citizens who function or identify as notorious criminals are instantly pampered, despite their killings.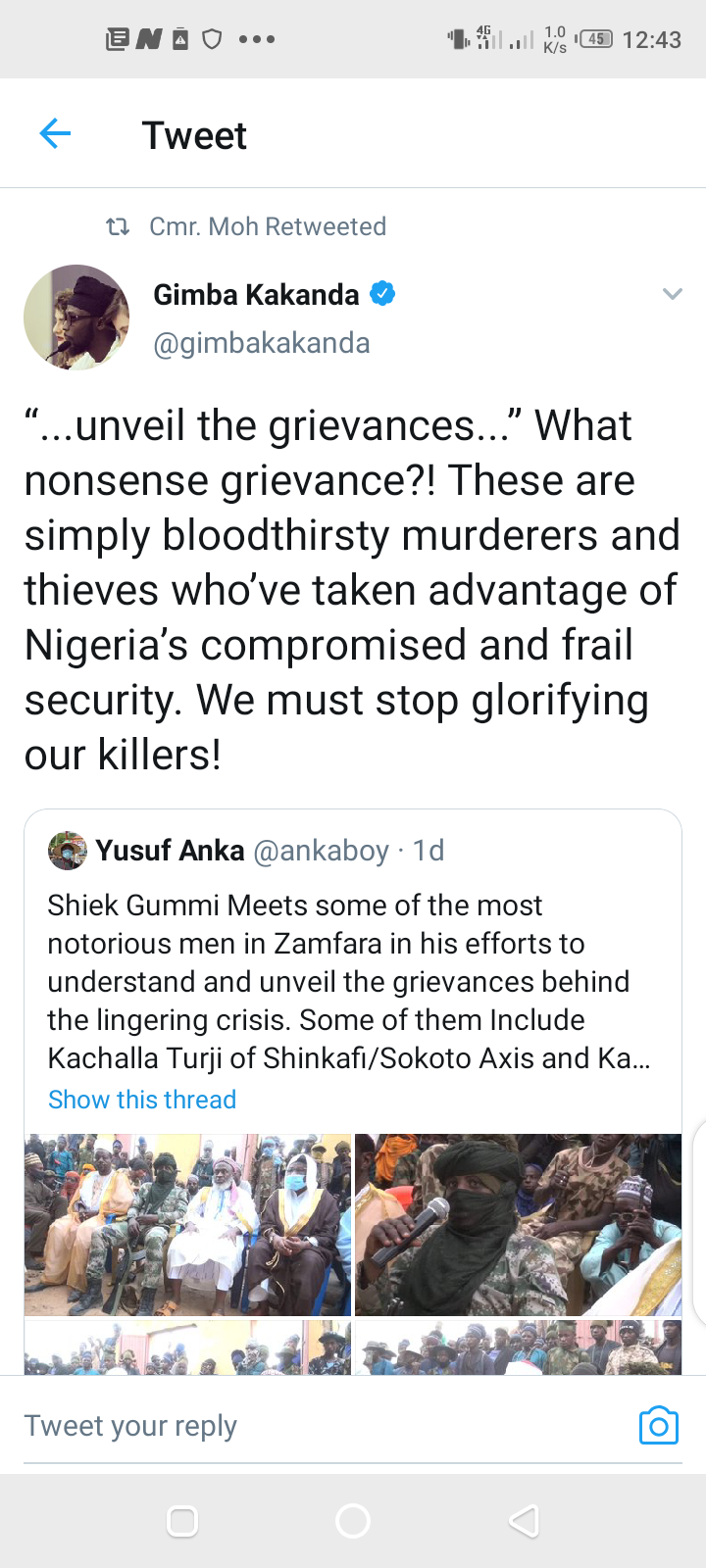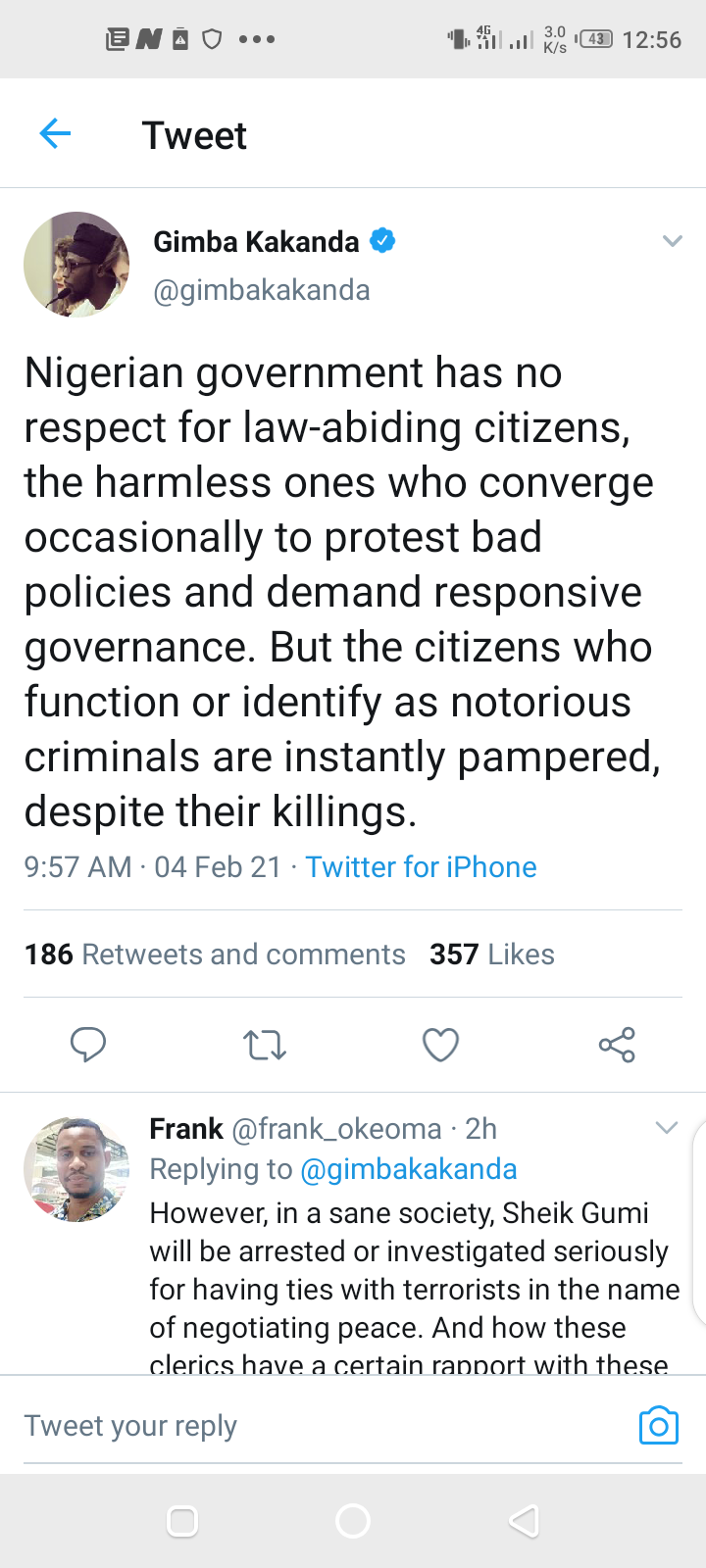 @i_Am_Marwa
The difference between the Niger Delta Amnesty and the dialogue with bandits is that Niger Delta militants don't kill their people, they don't destroy people's houses and they are fighting for tangible reasons. After the amnesty, they stopped their activities. These bandits have no tangible reasons, they just kill people and destroy people's houses for no reason.
How many times have katsina and zamfara state Govt entered dialogue with them, did they stop their activities?
Pampering these criminals shows government's weakness and decay of our collective security architecture it is sad and worrisome.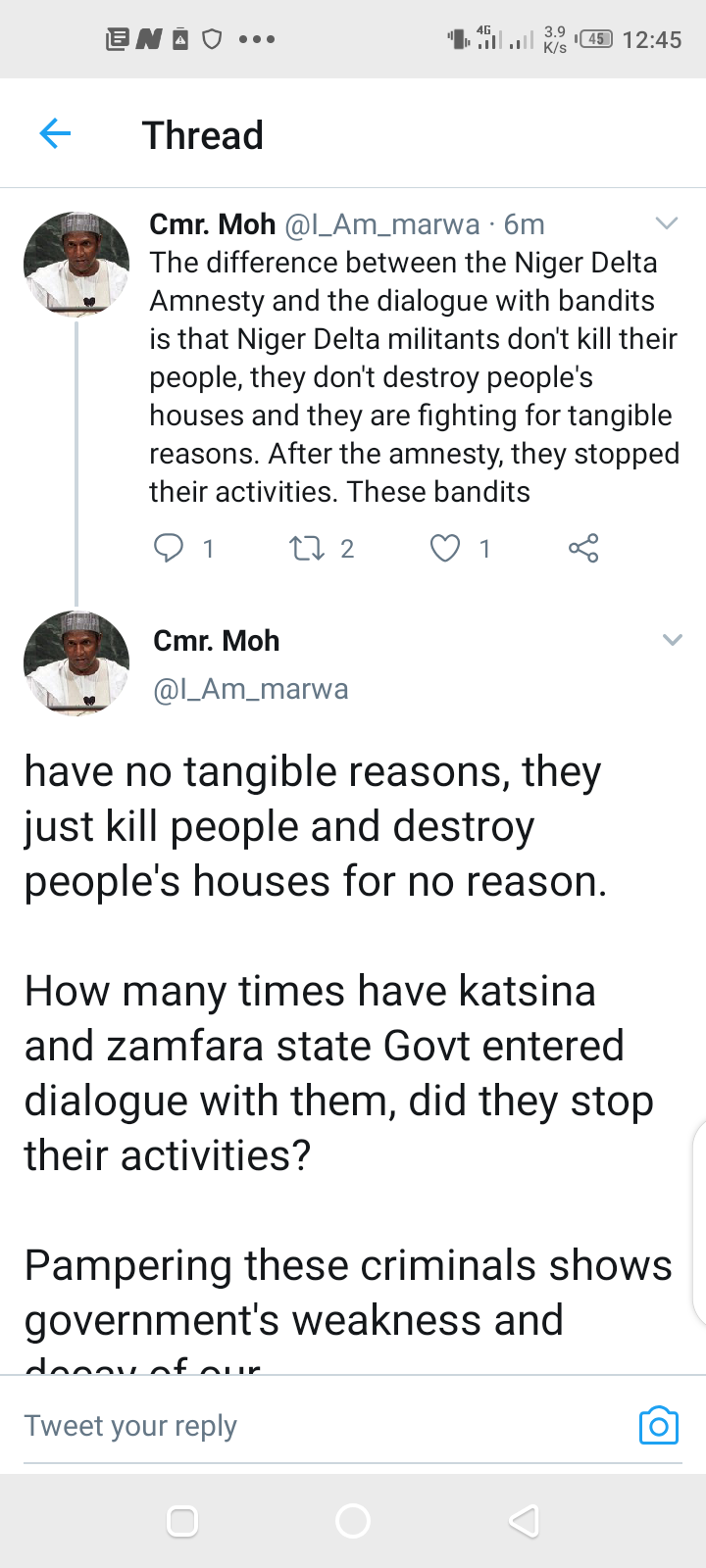 Content created and supplied by: Elijah361 (via Opera News )