Is it a crime for a man to give a strange lady lift on the road? Looking at what is happening in the country, everyone needs to be extra careful of who is asking for a lift or who is offering a lift, they could be kidnappers or robbers, you never can tell.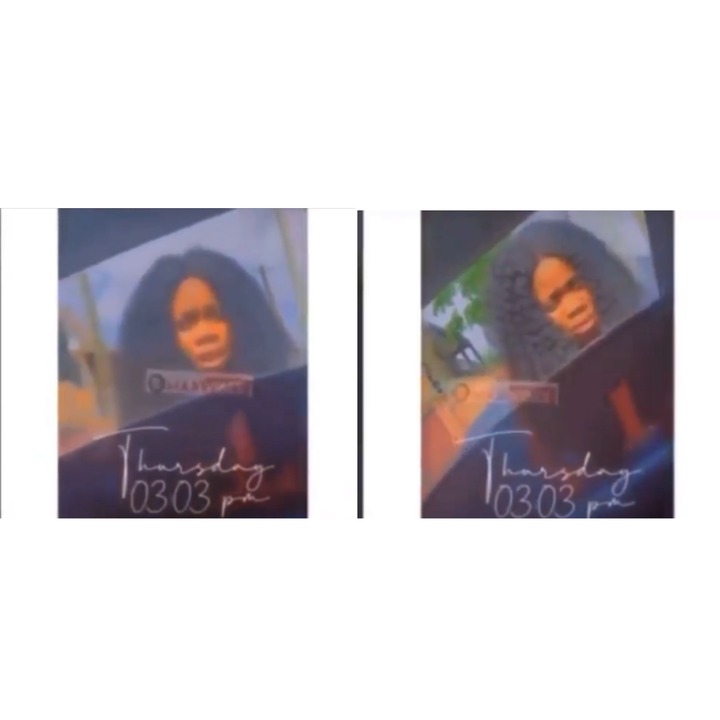 A man who was riding his car was suddenly stopped by a strange lady that he is meeting for the first time, when he pulled over the lady begged him for a help, asked him to give her a life because of the scorching sun. The man's reply stirred up reactions as he told her that he can't because only his girlfriend sits on the front sit and he doesn't want to cheat on her.
The girl was amazed at his reply and continued begging, she asked him, is that how you treat people? The man was adamant and didn't help the lady. See the video below.
After this video surfaced online, it stirred up controversies as people agreed to disagree. Some users said that what the man did to her was right because of her manner of approach, also you never can tell what she is up to and to avoid issues with his partner.
Meanwhile, some users saw what he did and said to be unnecessary as they believed that there is nothing wrong to give a lady who is not your girlfriend a lift. See screenshots of how people reacted to the incident below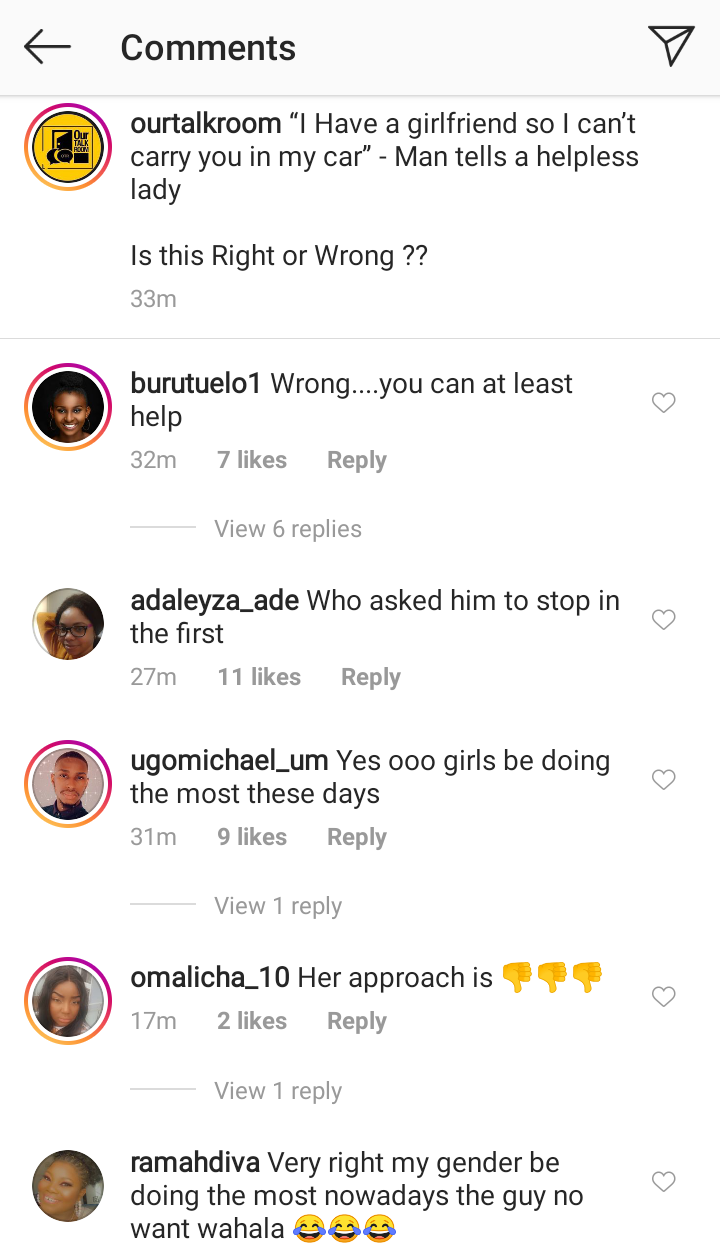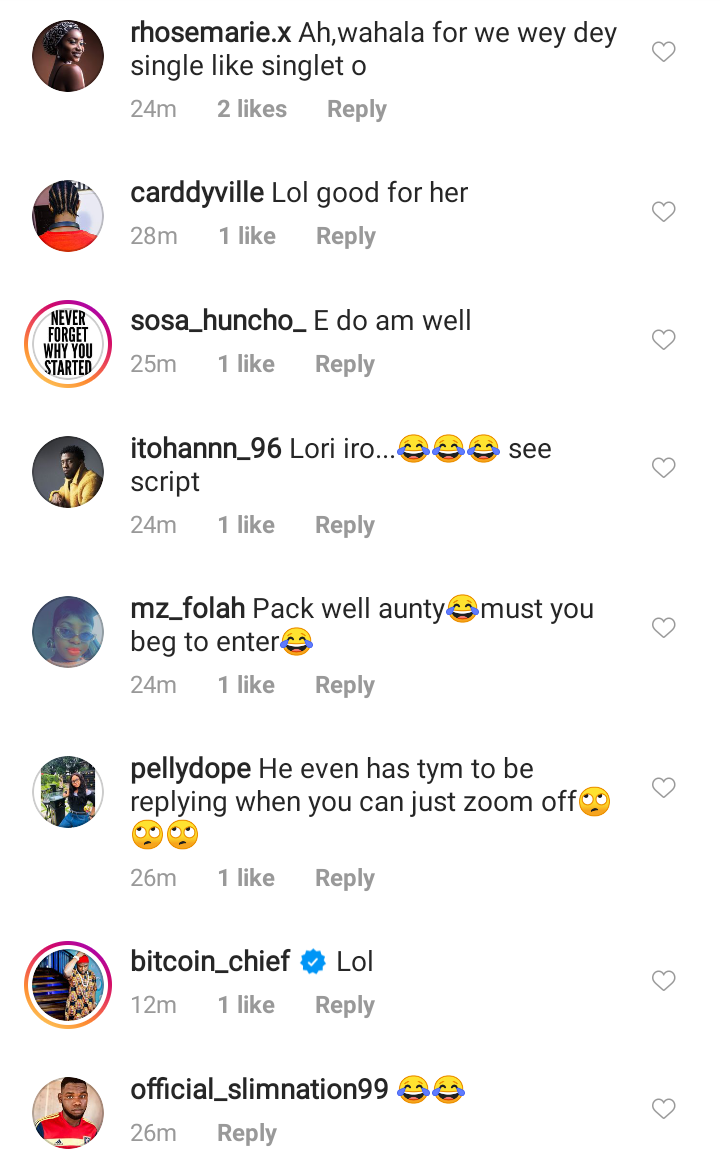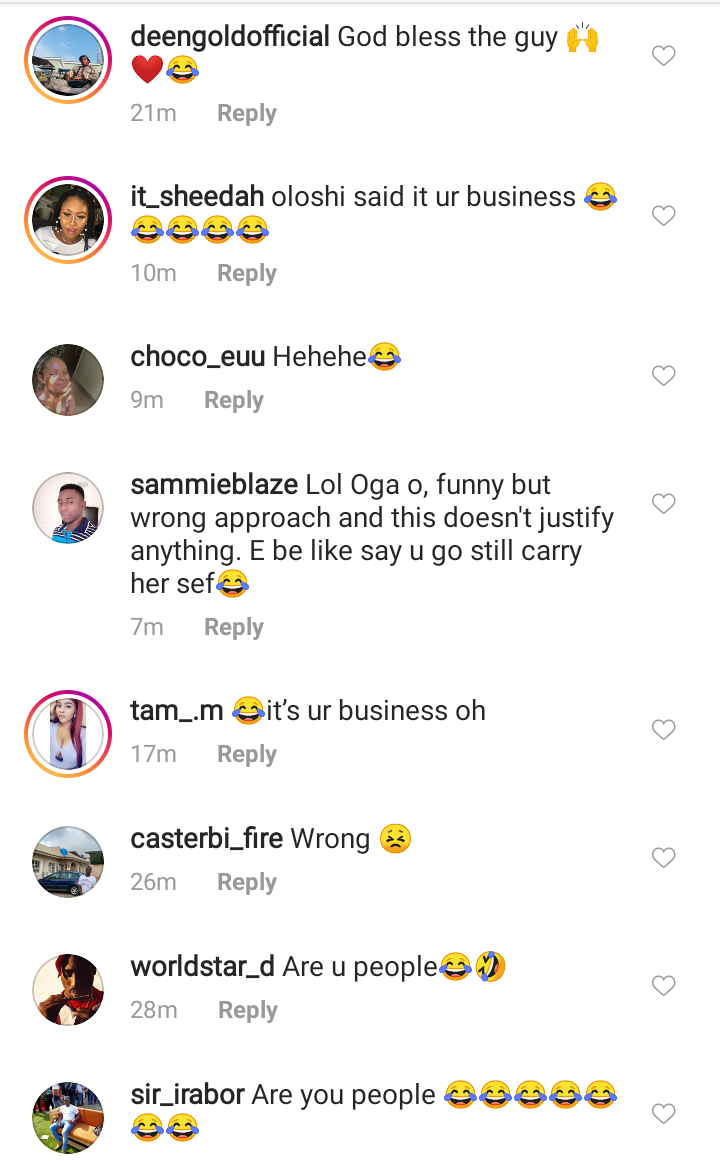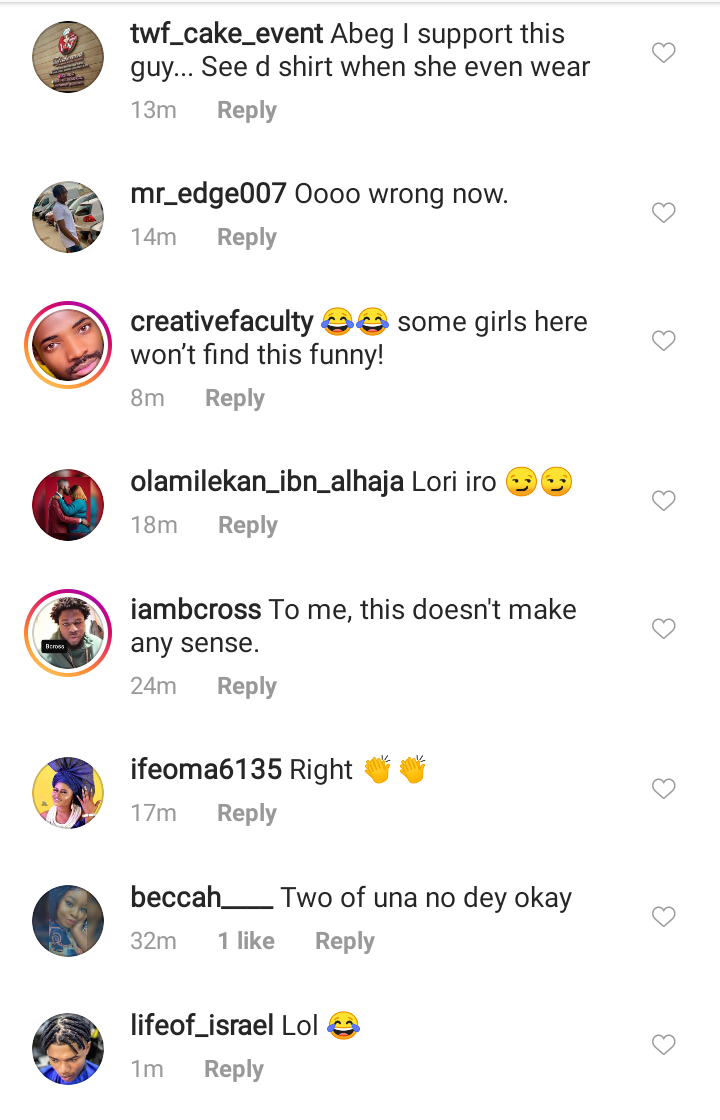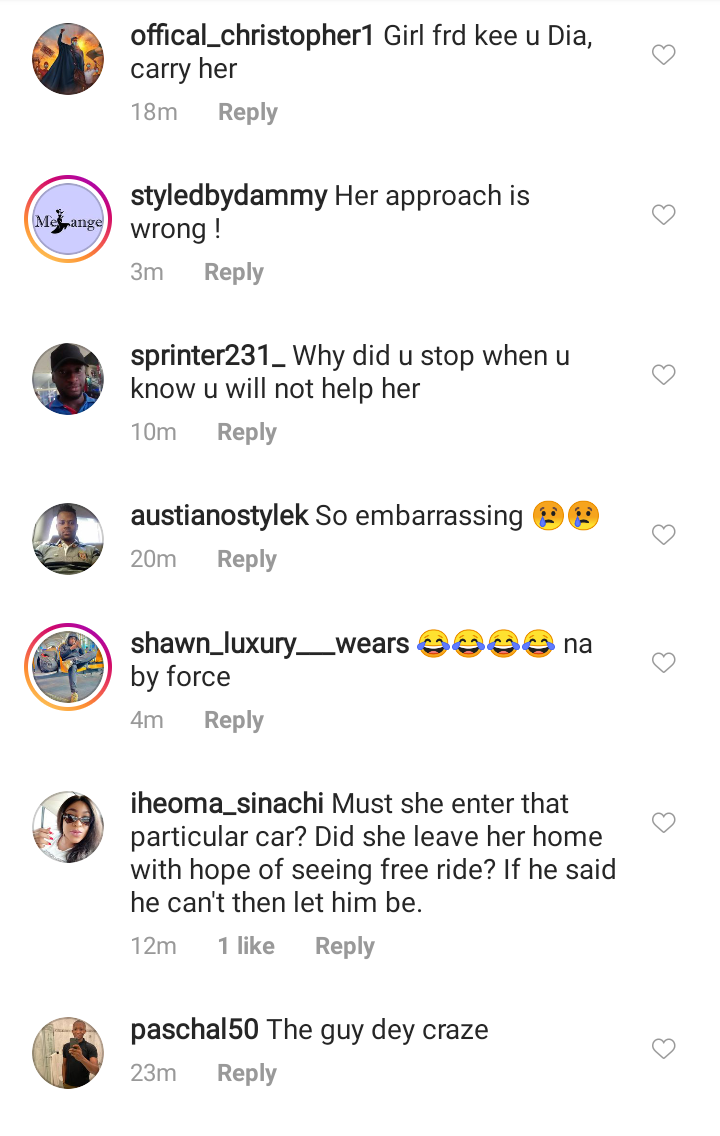 When a guy gives a lady a lift, does that mean he is cheating on her partner? What are your thoughts on this? What this man did, was it right or wrong? Kindly tell us your opinion in the comment section below.
Source:- OurTalkRoom || Instagram App
Content created and supplied by: Jazzyupdates (via Opera News )