Topic: Recovering My Lost Glory; Text: Joel 2:25
The Bible says in the book of John 10:10 that the thief (Satan) comes not but to steal, kill and destroy but Christ came to restore all that we have lost. A Christian may unknowingly lose his possession to Satan. Samson lost his strength without his knowledge. Every lost glory in your life, I decree that you shall regain it today in the name of Jesus.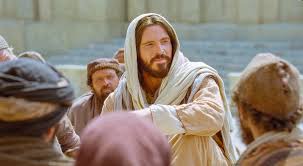 In today's text, God is making a promise to those who have lost their years to locust and cankerworms. Have you wasted many years waiting for your spouse, pregnancy, job, business and financial breakthrough? The Lord will restore it to you in the name of Jesus.
"And I will restore to you the years that the locust hath eaten, the cankerworm, and the caterpillar, and the palmerworm..." Joel 2:25
You can regain your possession by prayer. Declare the prayers below to receive the restoration of every lost glory in your life and that of your family.
1) Father, by your words, let everything that has been stolen from me by Satan and Satanic agents be restored to me in folds in the name of Jesus.
2) I received everything that belongs to me that has been destroyed by demonic agents In the name of Jesus Christ. Let every altar that is built against me be demolished in the name of Jesus.
3) Lord, fall every man or woman who is sitting on my destiny. Restoree everything I have lost in the past year's in the name of Jesus.
If you have prayed this prayers, type "AMEN" in the comments section and share with others.
Content created and supplied by: Sciencehotgists (via Opera News )