Popular Yoruba activist Sunday Igboho has lambasted the federal government for trying to negotiate with Bandits and even paying ransom to them.
The Yoruba activist sent this statement to the public, through a Radio program city talker, Reuben Abati. Remember that Sunday Igboho had a face-off with the Department of State Service (DSS) on the Lagos State Ibadan expressway highway.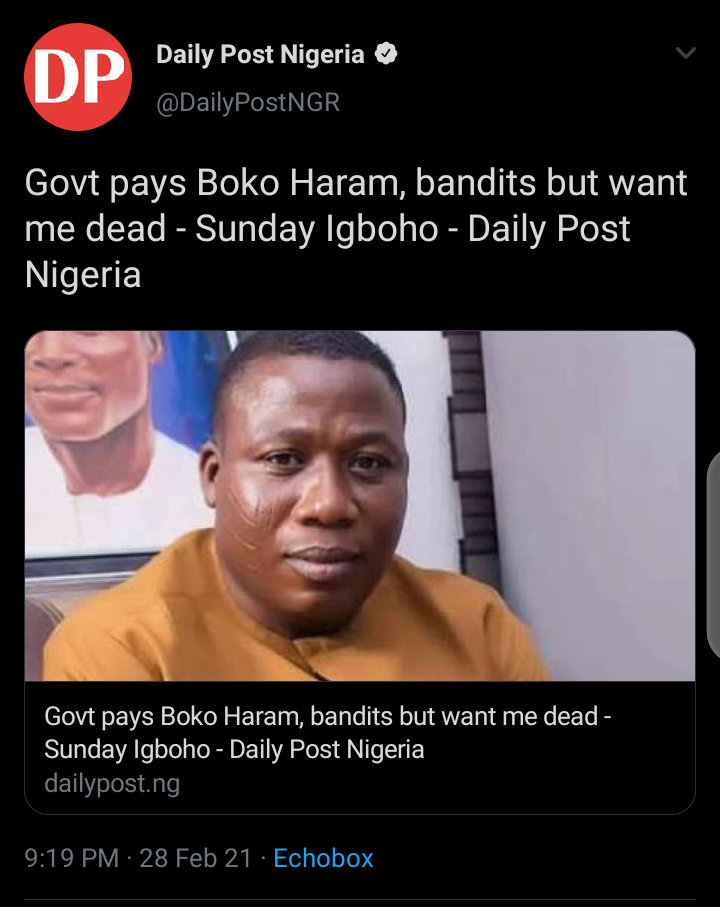 The Yoruba freedom fighter called the excuse for trying to negotiate an embarrassing call. This coming after the governor of Zamfara had vowed to continue with negotiating with Bandits in his state.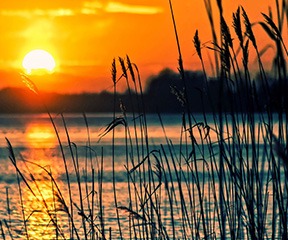 The Governor of Zamfara state has assured Nigerians and good people of Zamfara, that he would continue to dialogue with Bandits in his state because he believes it is the best solution to the Banditary issue in the country.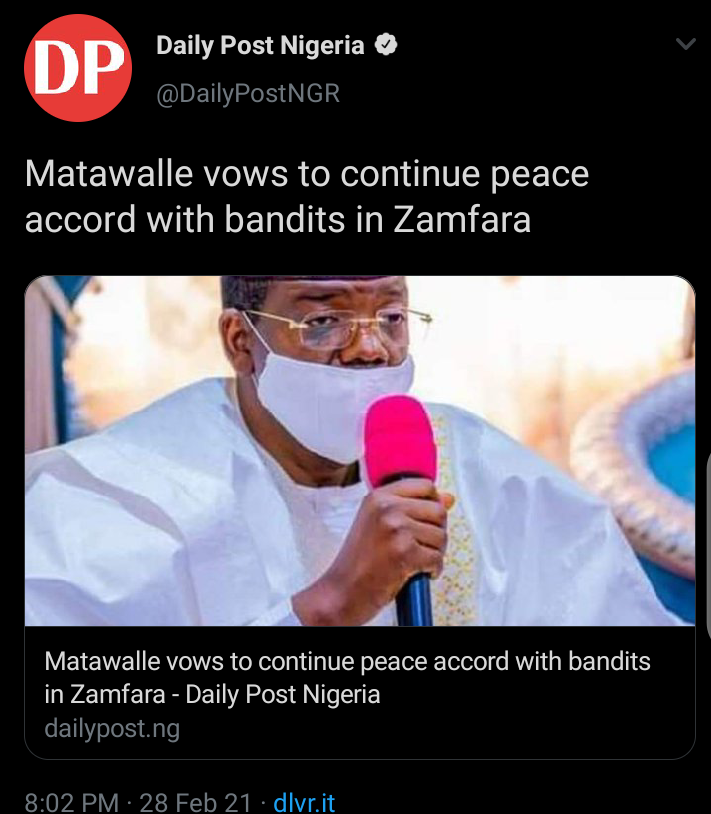 The governor made this statement, after the Jangede incident in the early hours of Sunday morning. This was after another set of female students were kidnapped in Jangebe.
The Council of 17 Emirs who visited the governor sympathize with him, as they hail the governor for his past success in the last one and half years in fighting banditry in the state.
The Emirs called him a true representative, promised to support him during this period"
His decision is purely different from what Buhari said some days back. Where he vowed not to engage in any negotiation process with bandits, terrorists, kidnappers, or the Boko Haram sect.
What do you think Sunday igboho is planning to do, after revealing that the government wants him dead.
Content created and supplied by: chilovedestiny (via Opera News )