Robbery and other kinds of criminal activities have been the order of the day in recent times. Many people have been victims of robbery acts, pickpocketers, armed robbery and other kinds of vices, which almost took their lives but miraculously, they escaped unscathed. Those who succeeded with their lives sometimes, never take it very easy with any caught robber as they intend taking laws into their own hands, making sure the criminals never go with their lives.
A man narrates what gun men did to his car yesterday night at Delta State. He stated they would have killed him but God sparred his life, as he managed to escape from it and from the photos he shared, one can see clearly bullet points on his car windscreen.
See below: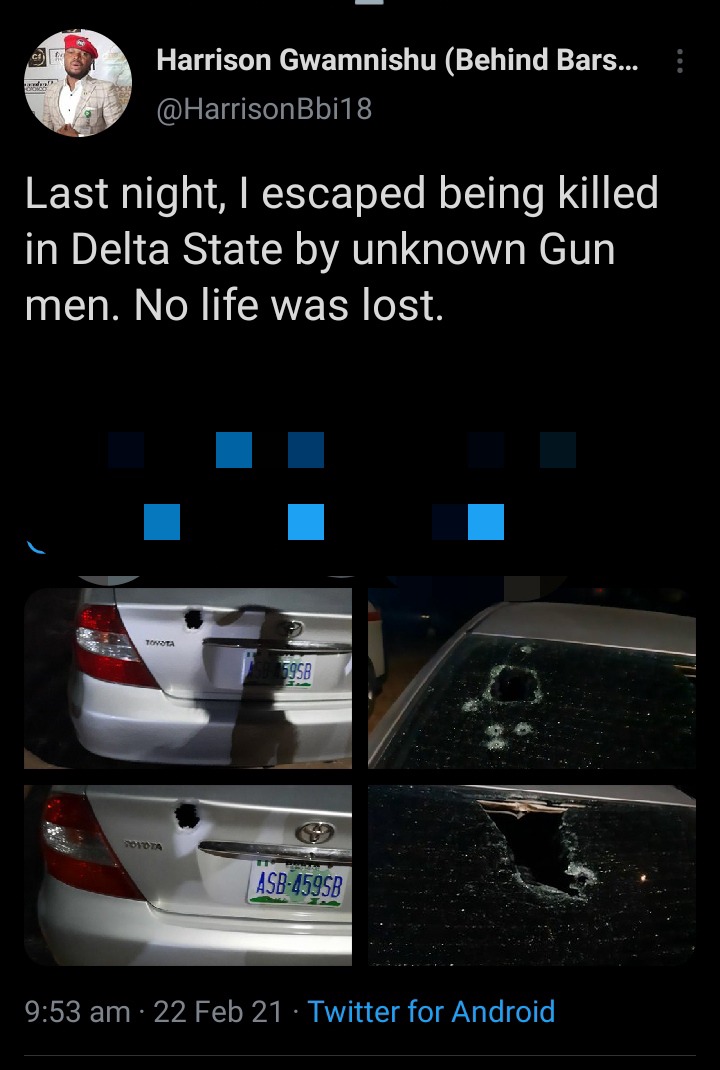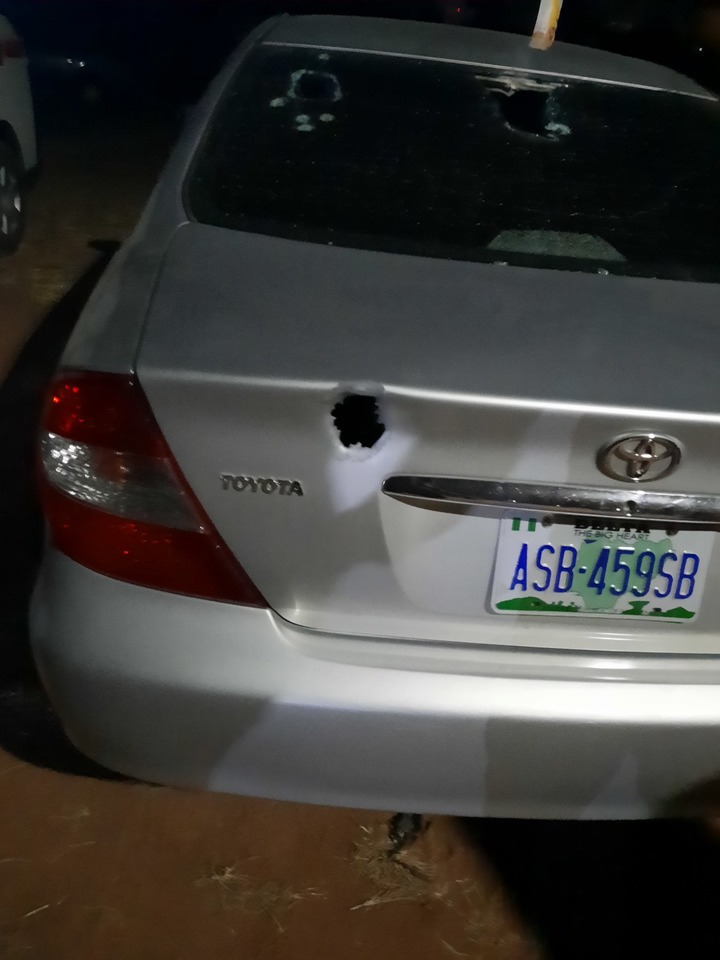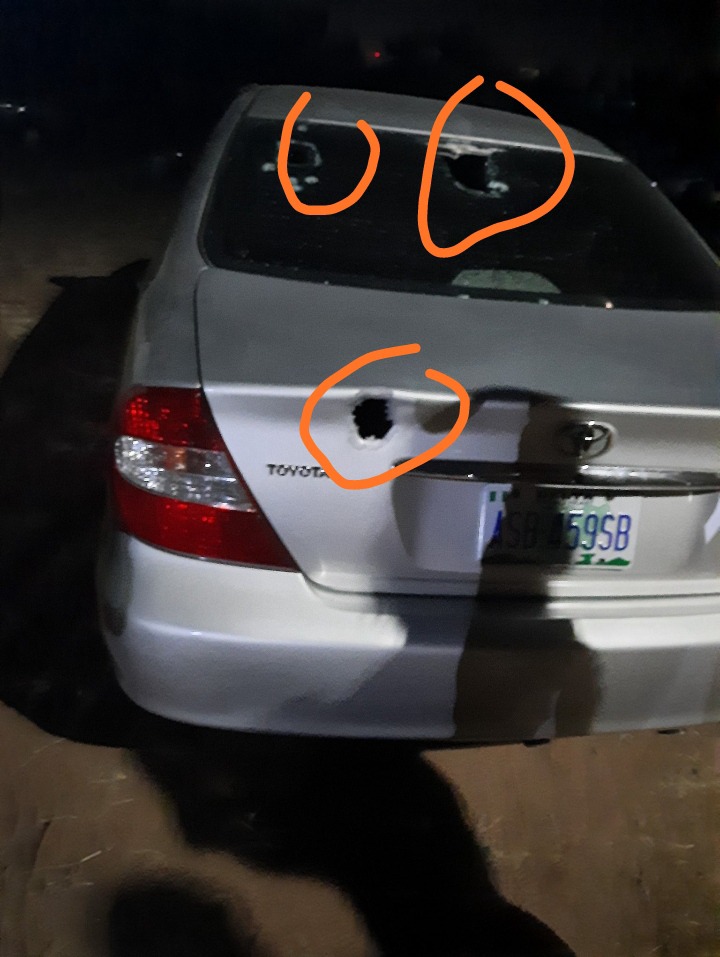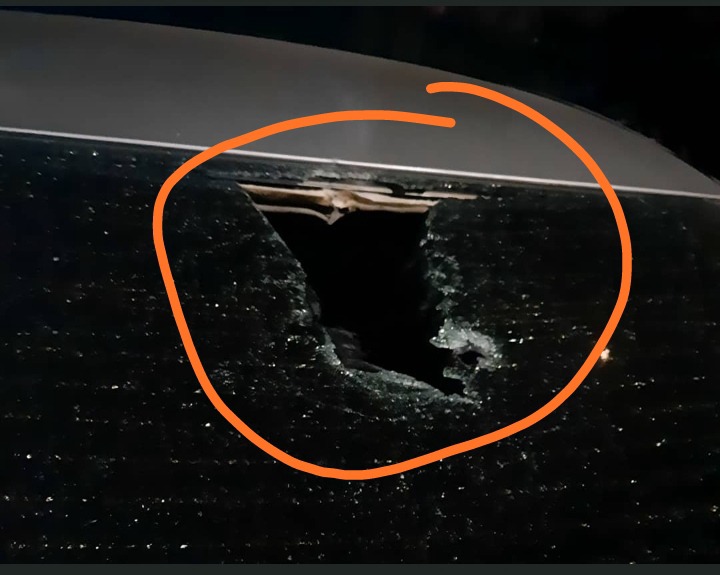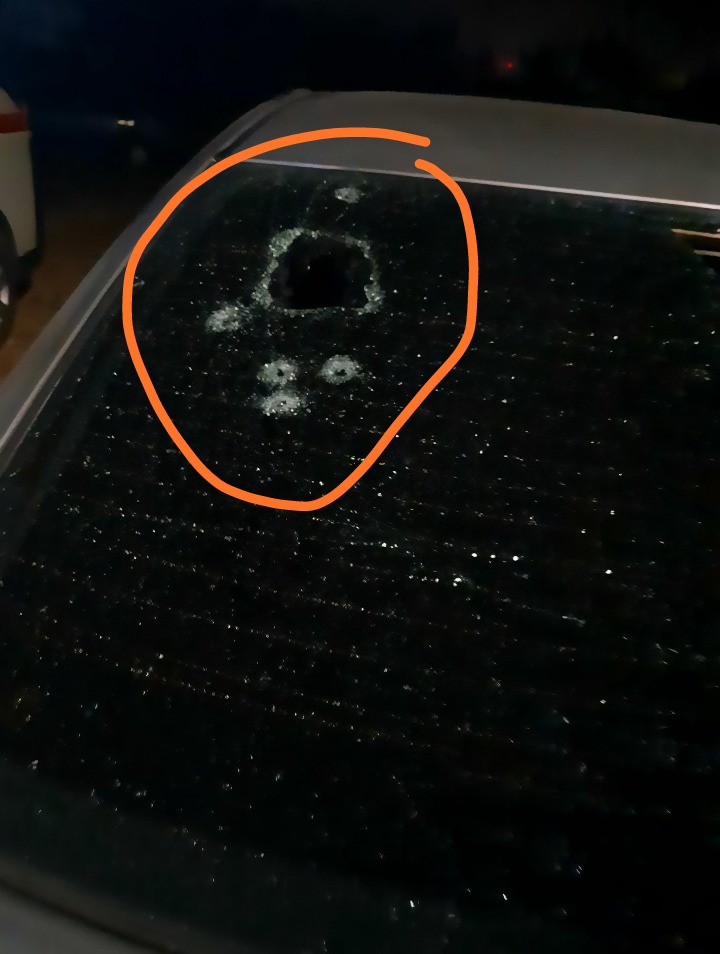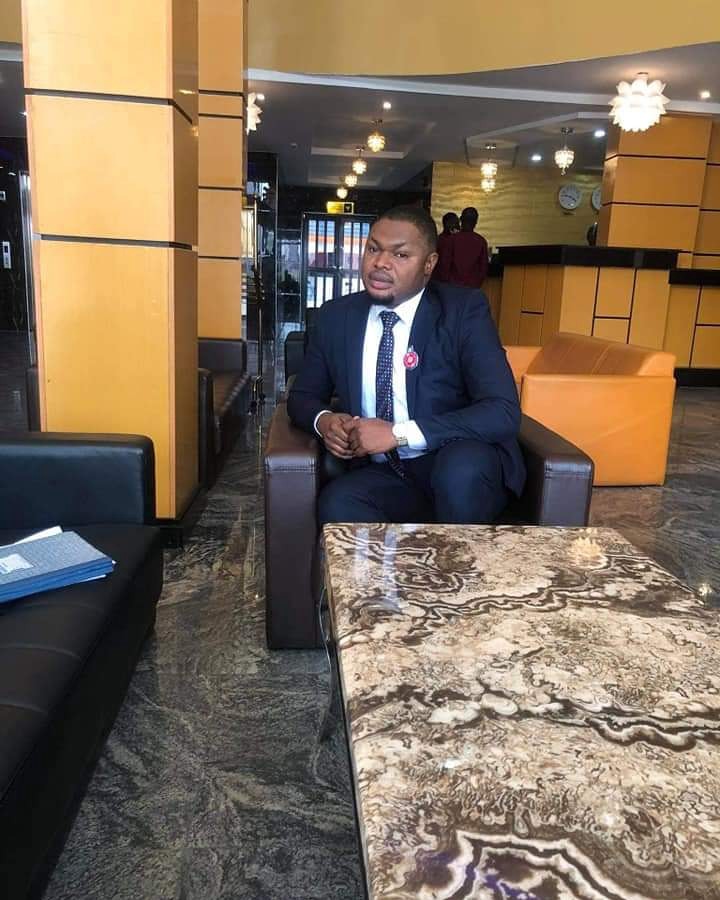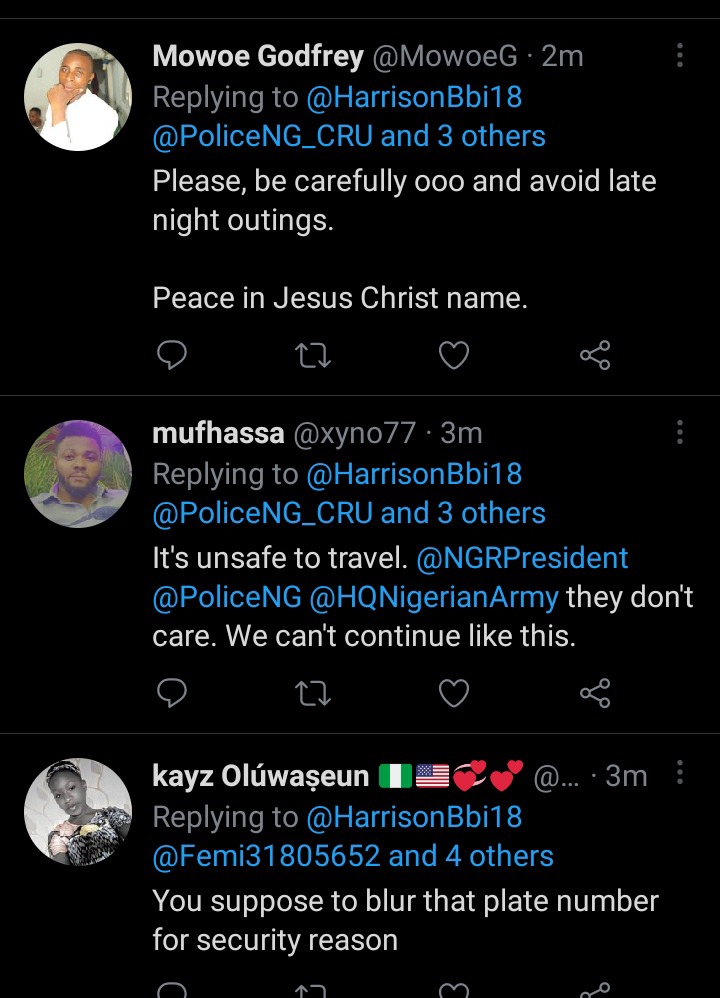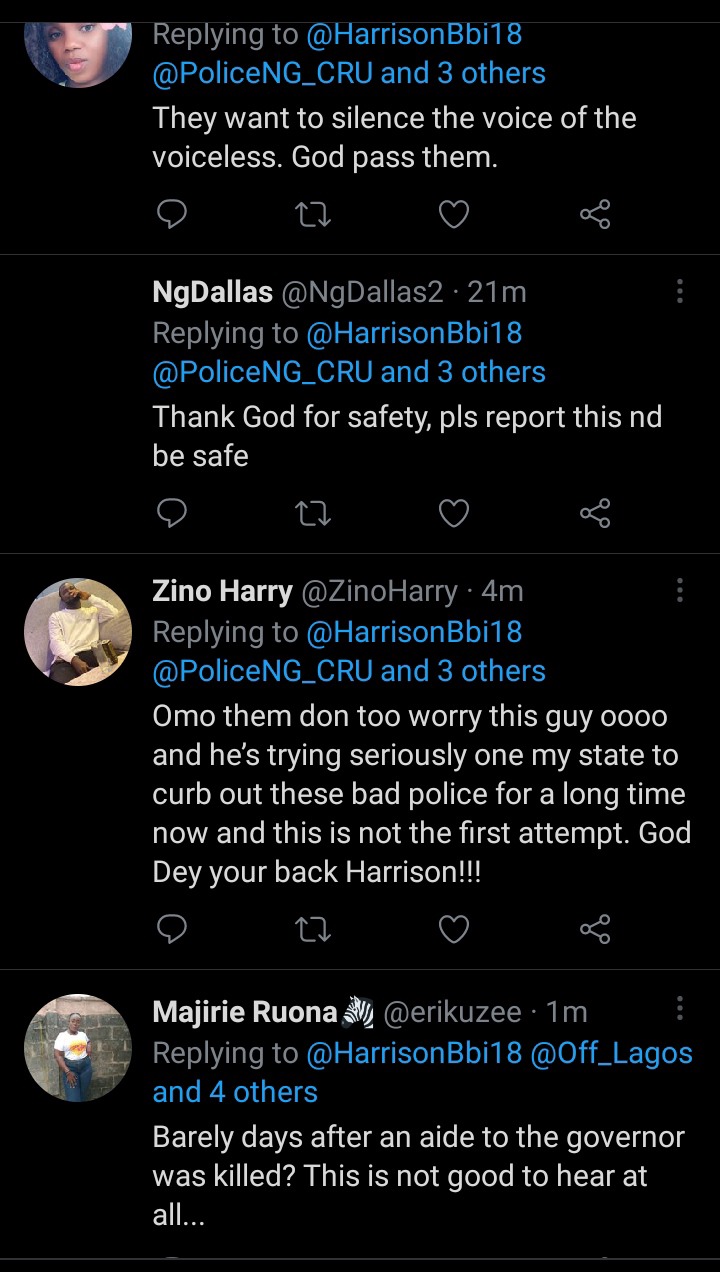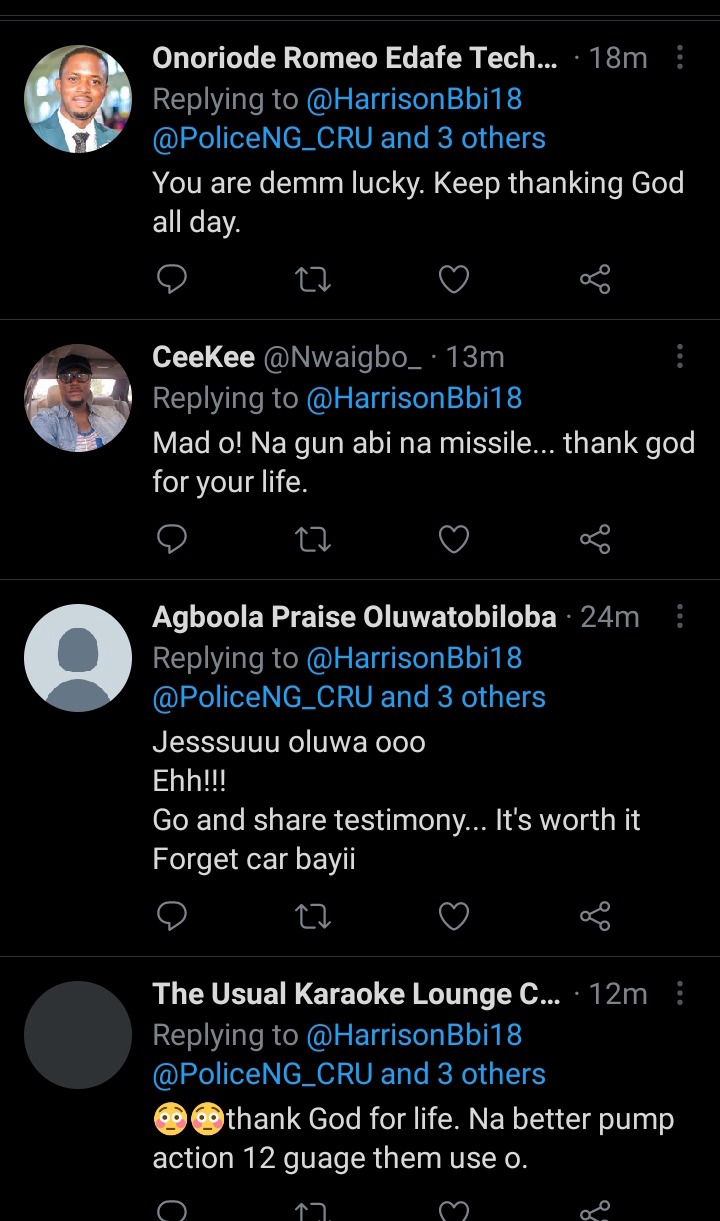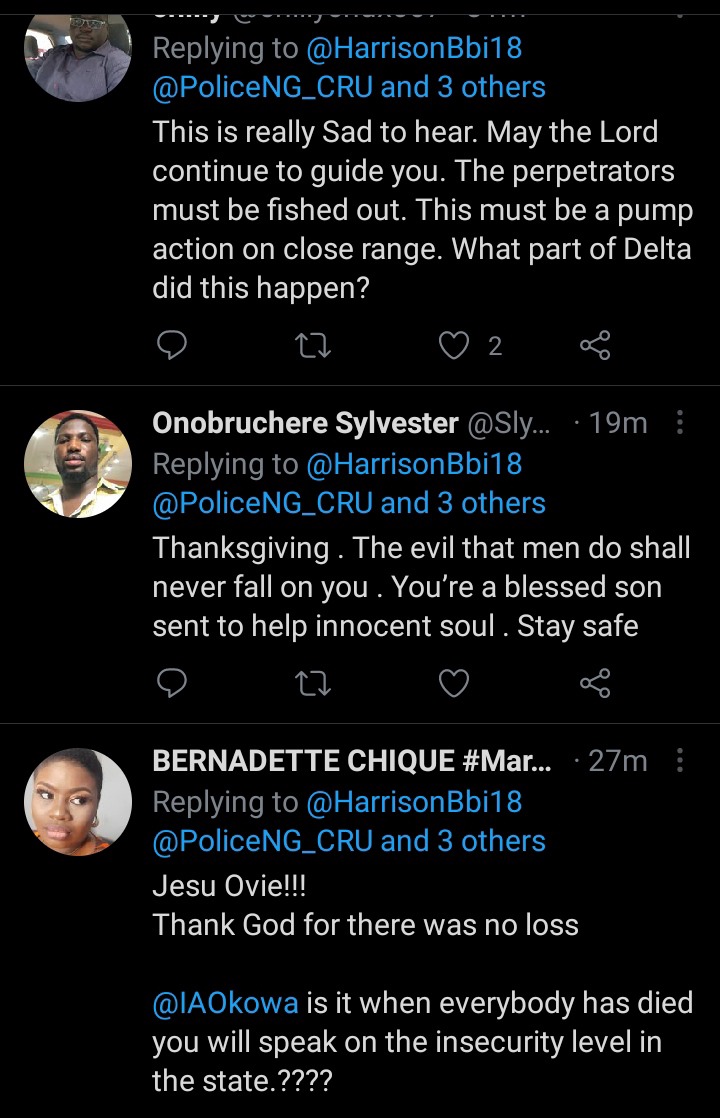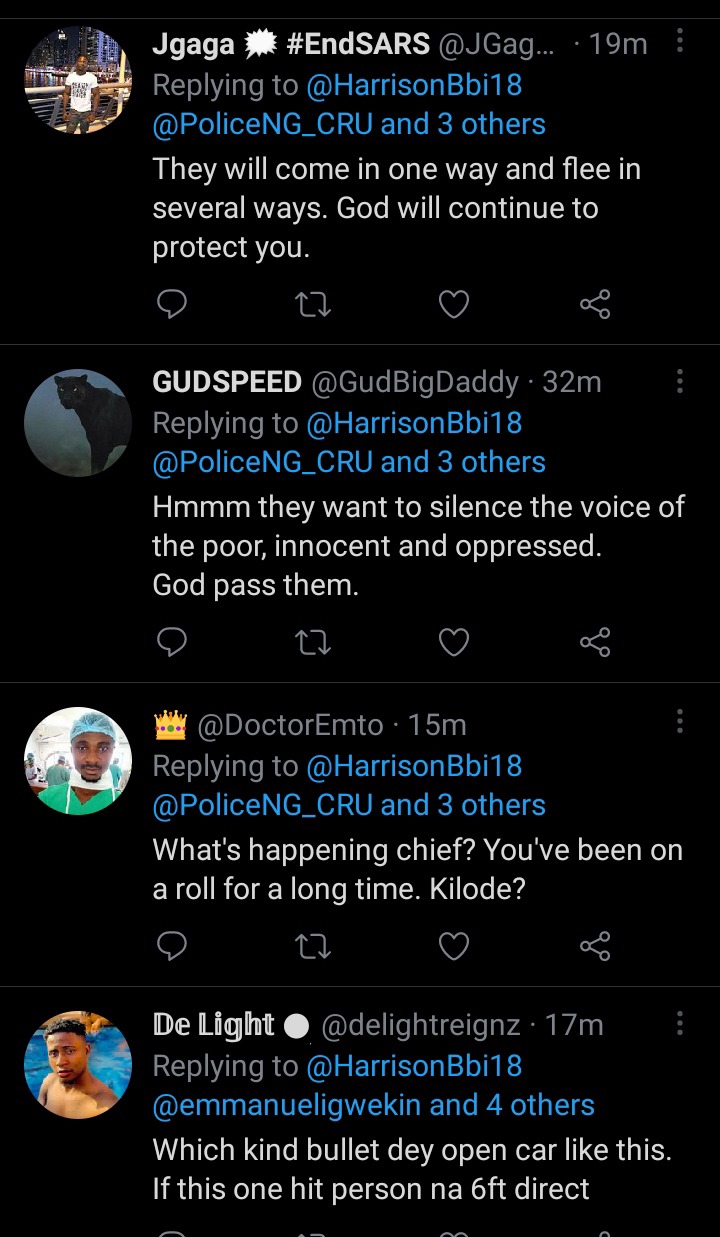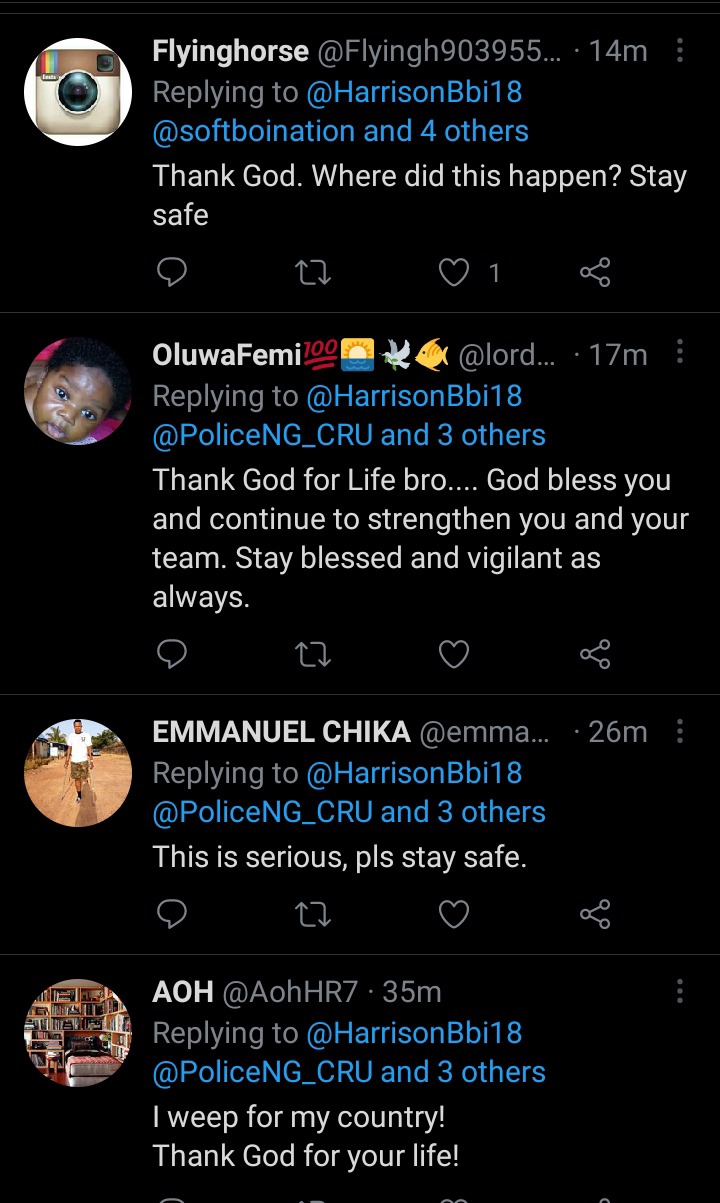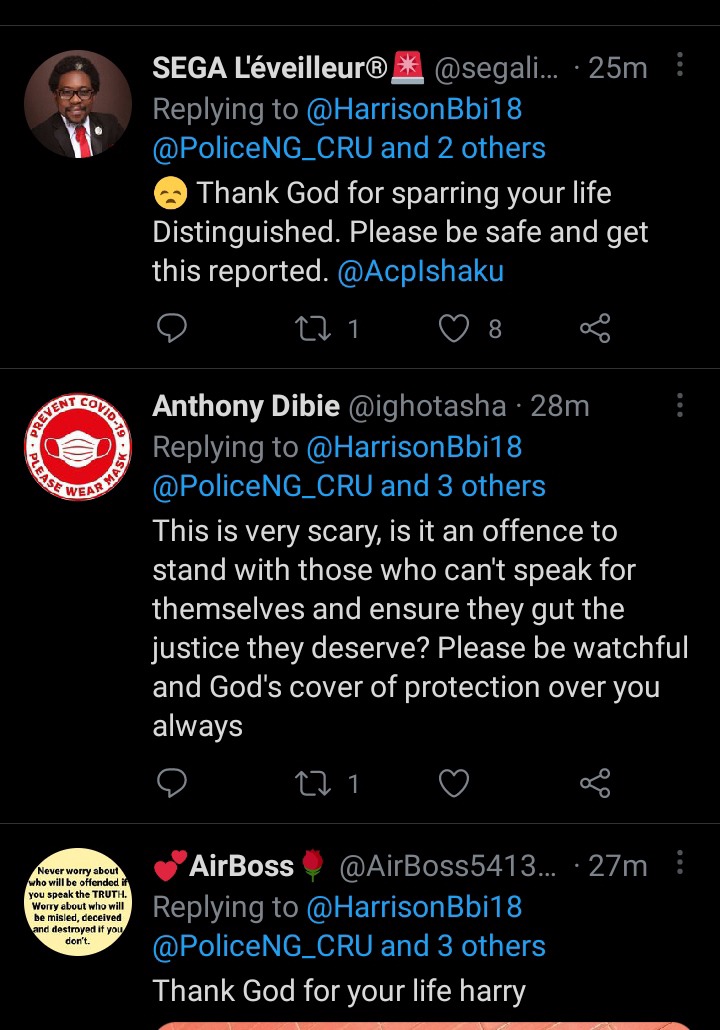 To be on a very safer side, stay away from staying late at night. A community which prays for God's protection, together with that of the government should also secure themselves.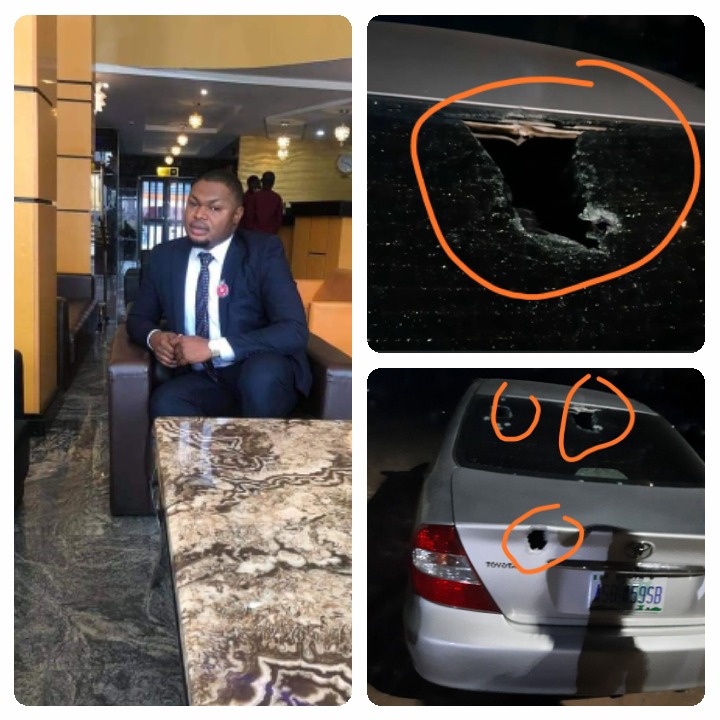 Content created and supplied by: Odogwu_Gist (via Opera News )