Oh yeah! You must have heard that mannas wouldn't fall down twice from Heaven, but it seems to be fallen twice for the people of Oyorokotor community as another fisherman succeeded in pulling off a big catch. This is coming weeks after a fisherman caught a fish reportedly worth $2.6m and ate with his village people.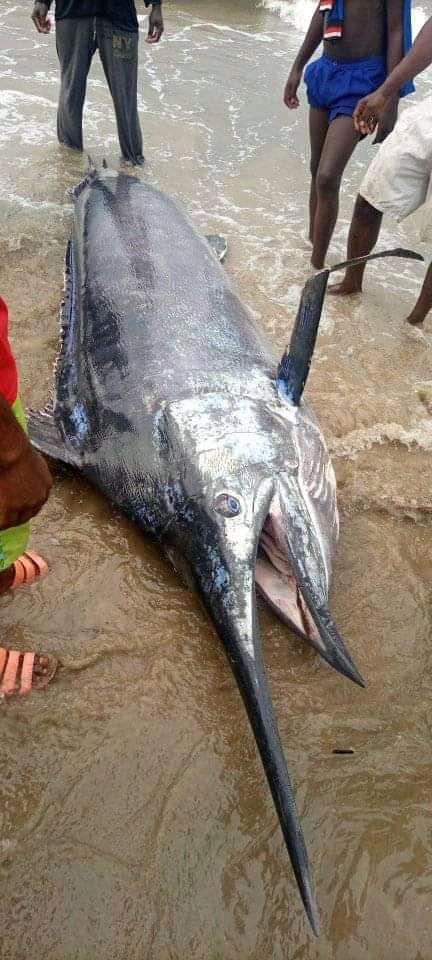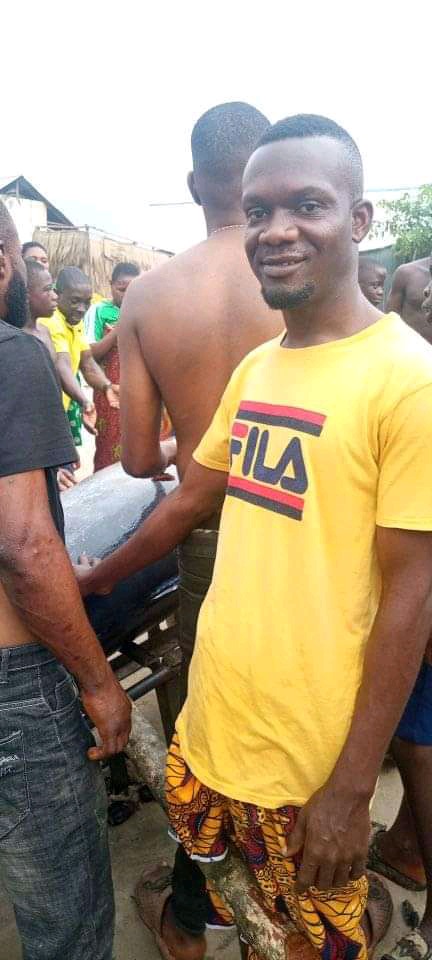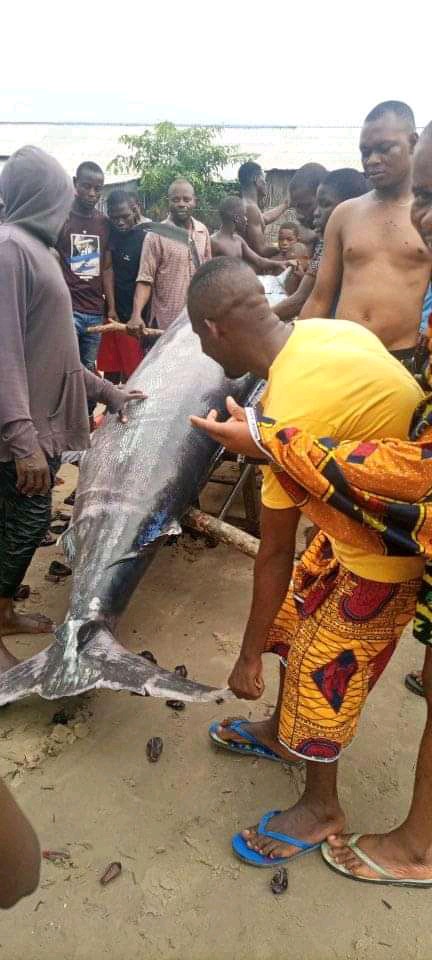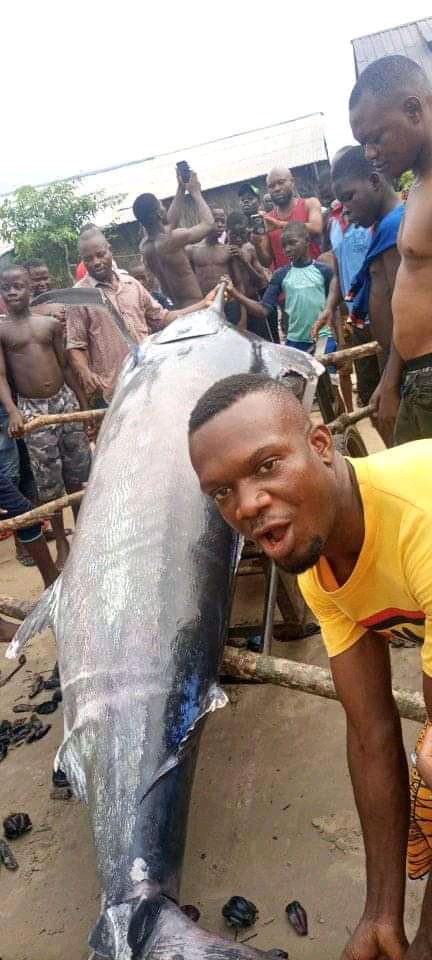 Weeks ago, a Facebook user identified as Zion Godwin shared some pictures of the fish a fisherman captured, the fish was very big that they were filmed jubilating because they were all thinking about a pot of soup, without knowing that the fish could transform a man's fortune.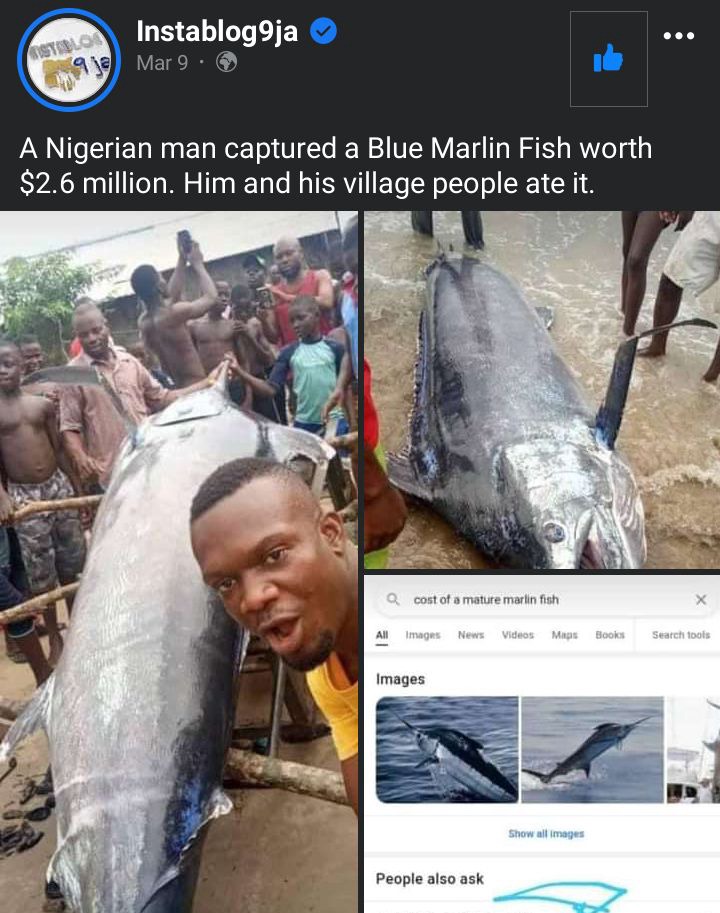 Judging by the facial expression of the man on yellow vest, it was nothing other than an "everywhere stew" moment for him. The joy of pulling off a big catch hits differently because fishing is not that easy.
Zion Godwin took to his Facebook timeline to share another photos of the fish a fisherman caught today. Weeks ago it was a blue marlin fish worth $2.6m, and today, another fisherman caught a shark.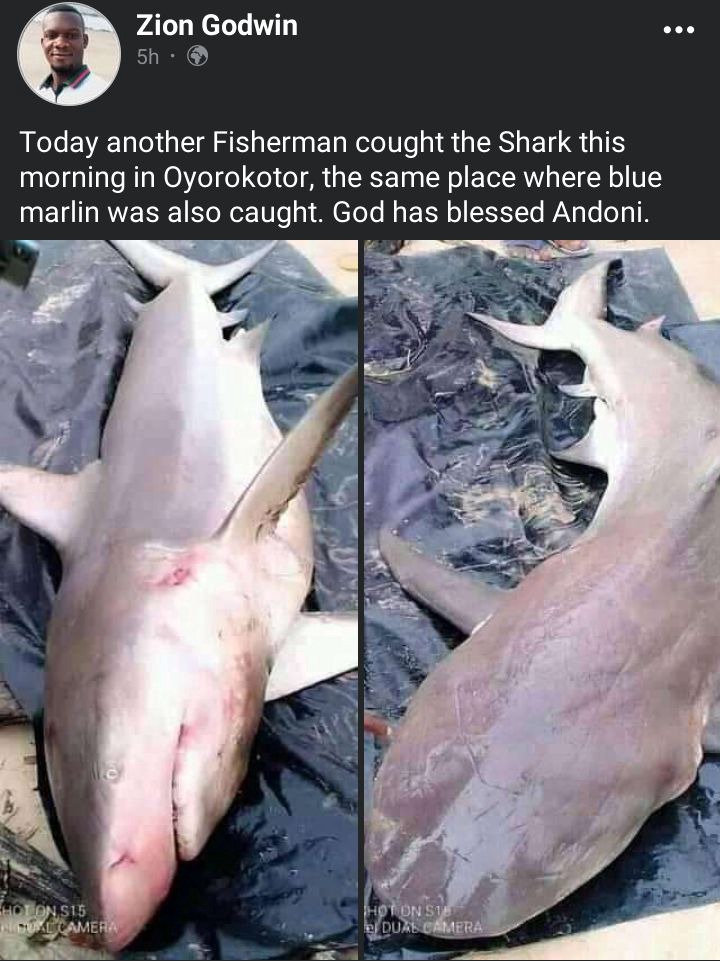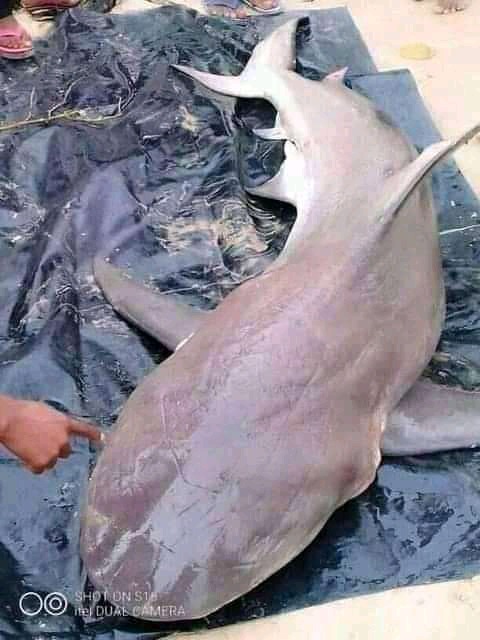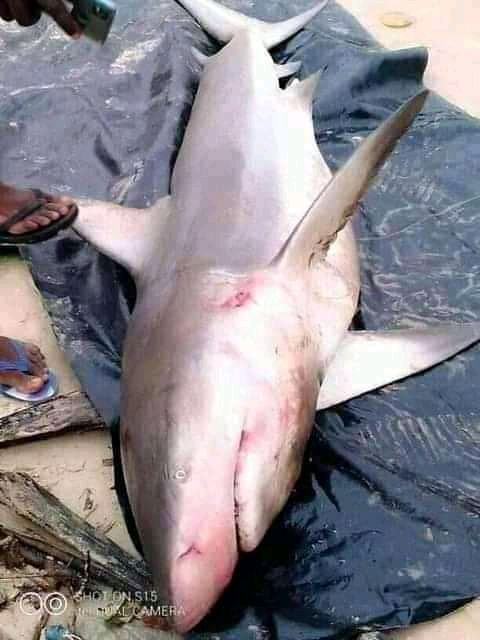 On seeing these pictures, I'm pretty sure that the fisherman would carryout a Google search before making a decision on if he's to eat it with his village people like the previous fisherman did. He would surely not allow that which plucked off his brother eyes to chop off his tooth.
Content created and supplied by: packettracer (via Opera News )