Sometimes, when someone dies, people tends to spread the news of the death without even having a concrete evidence to back up their claims. I have always heard of people being rumored dead but I have never thought of what will be the reactions of this kind of people not until I saw the reaction of this man in Akwa, Anambra State.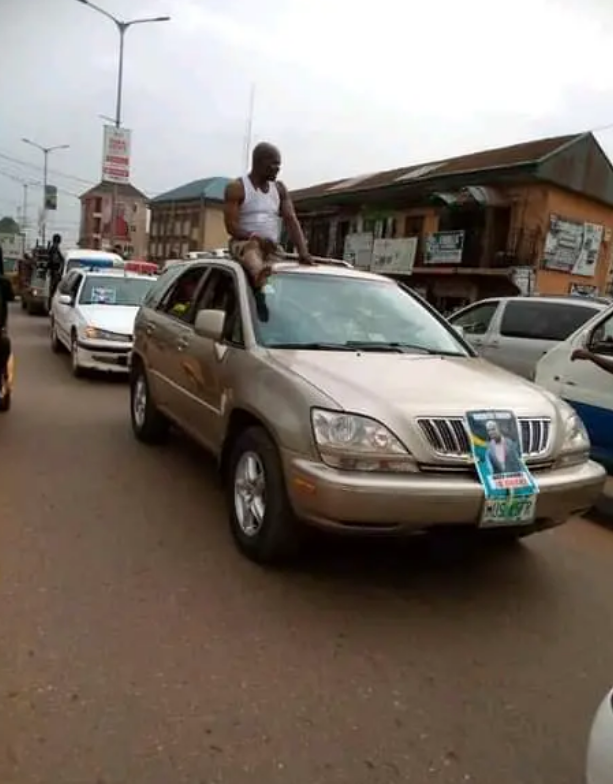 The man in question is identity as Mr. Aiza Nwosu but he is popularly known as " Undertaker" in that part of the country. Sometimes during the week, he was rumored to be dead after he suffered from an accident but Nwosu himself have come out to debunk that news and he didn't it in a way that surprised me. On the Wednesday evening, he took to the street of Akwa for a parade so as to showcase himself as being alive and hearty.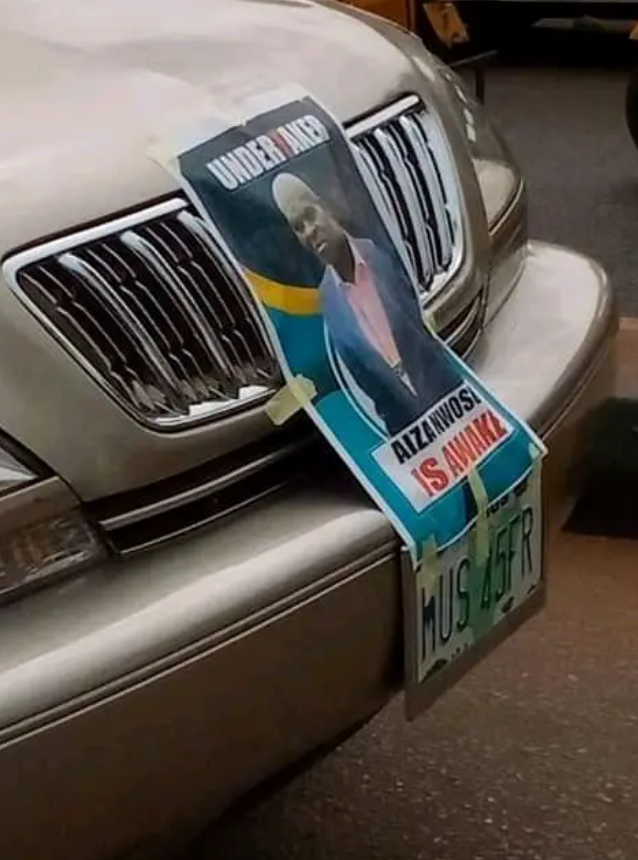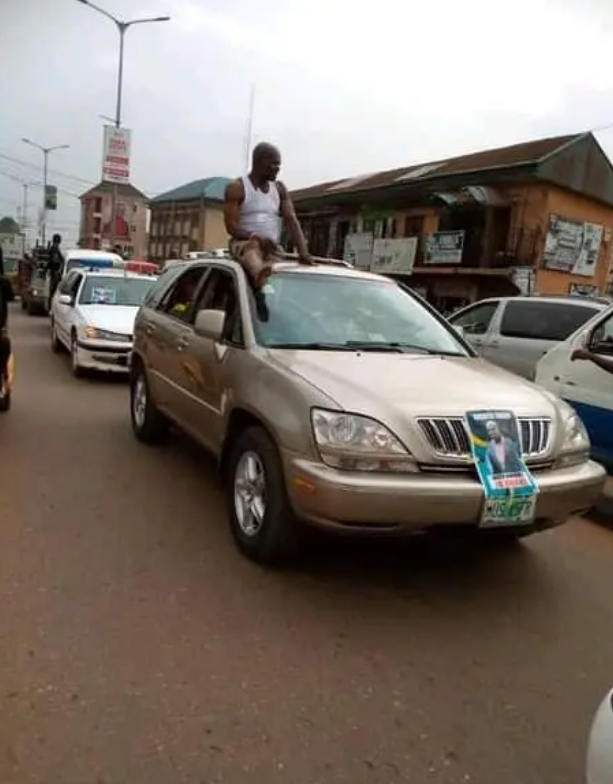 Mr. Aiza Nwosu went to the street sitting on top of a SUV jeep and he was been followed closely by an ambulance. But out of all the happenings in that scenario, what attracted me most was the posters that was attached to the cars and ambulance following him. The caption on the poster stated that "Aiza Nwosu Is Awake!".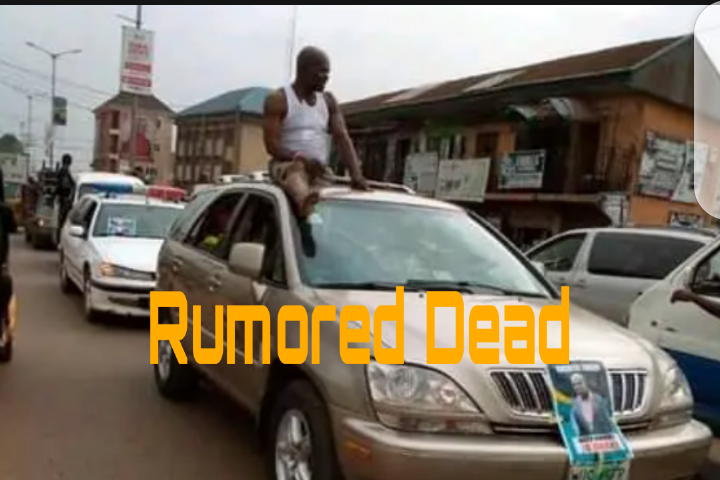 Do you think Mr Aiza Nwosu have done the right thing?
Content created and supplied by: SimplyTaiwo6 (via Opera News )