Last night as at when people were asleep, a man was caught around 3 a.m. by the community vigilante boys, stealing in a compound somewhere in Calabar South local government of Cross River State.
When they caught him, he he had already broken into the compound. It was when the people living in the compound saw him and knew that he was a thief, they started screaming "thief thief thief" and that was how the vigilante boys came around and got hold of him.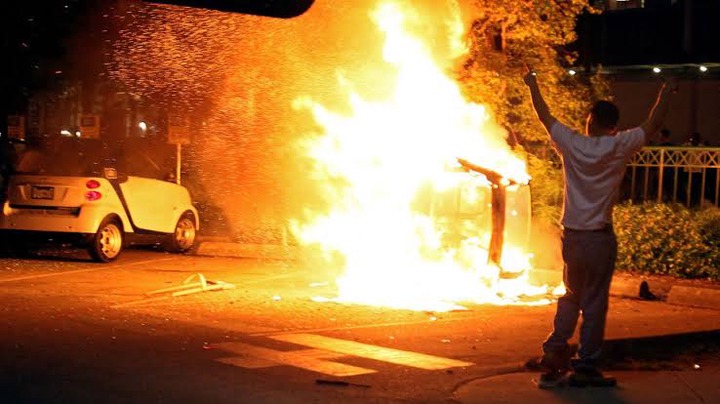 He started pleading and begging, shedding tears and saying that, that was his first time of stealing and that he won't do it again. But to the vigilante boys that's not the first time they are hearing that. On many occasions the thief will say that is his first time but when you go through their record you will discover that there have been into it for a very long time and they are just saying that so that the vigilante boys will have pity on them and let them go.
One of the occupants in the compound pleading with the vigilante boys, that they should take him to the police and get him arrested. But the vigilante boys refused they said anybody who is caught stealing, must be burnt, that when ever they report such cases to the police and he's arrested he will definitely be granted bail, and will be released. But will still come out again and continue stealing. so there was no need for them to report him to the police rather they burnt him alive.
Moral lesson. Be contented with what you have, stop putting your eyes on another man's property when he has not handed it over to you thank you.
Content created and supplied by: emmanuelenya31 (via Opera News )