There are number of years one would live when you eventually heard/see the age the person had lived after death, instead of mourning with the family, you celebrate with them, and as well tap to the blessing of such years. Especially nowadays that all we see in our localities and social media is "gone so soon or we regret to announce the sudden demise of this or that person posters, rather than a life well spent and celebration of life" we used to see years back.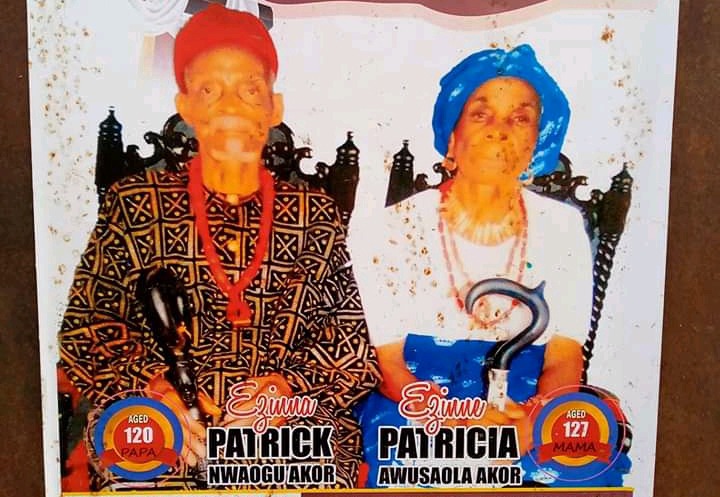 In our recent days, these sudden and unripe death of many young people here and there has made the living to appreciate those who lived long before death came knocking. Such people is this couple who allegedly died the same day according to source.
Whenever I heard that husband and wife died the same day, my conclusion is that such couple loved themselves to the extent that one would not survive if the other died. Though I have not heard same day death of husband and wife expect through accident but have seen and heard of either one is in the morgue the other join, or few days after burial the other died.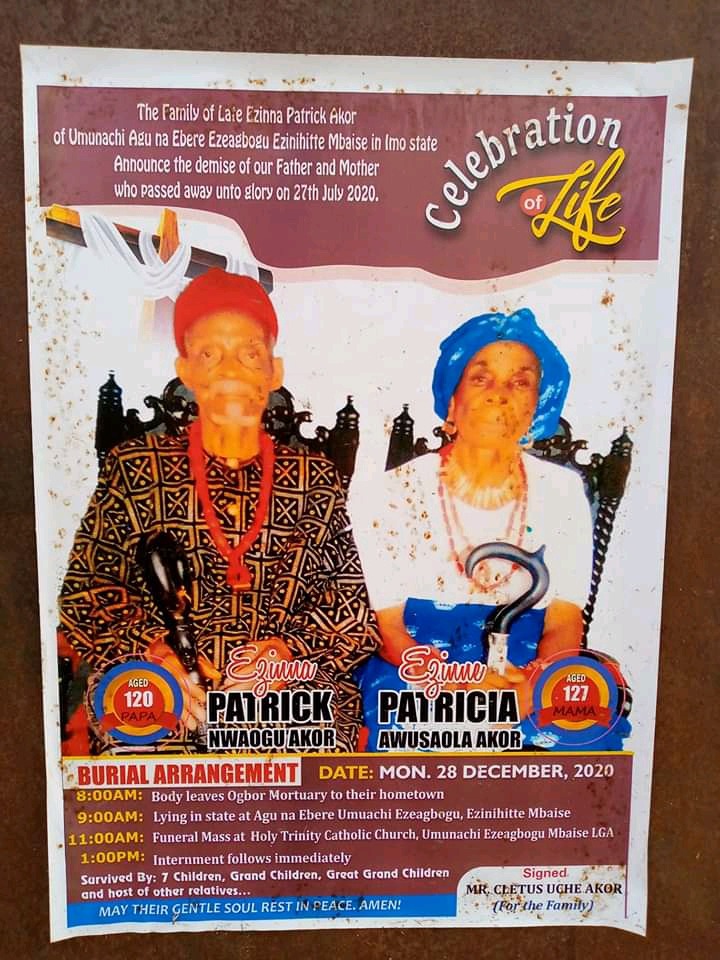 Far from that, I personally tap from the blessing of long life which this couple enjoyed before the inevitable came knocking just like others whose reactions are below. One thing I vividly noticed in almost people's reactions here is I hardly see or read, so sad, my condolence, devastating death, rip etc but people were busy tapping from this fruitful well spent years.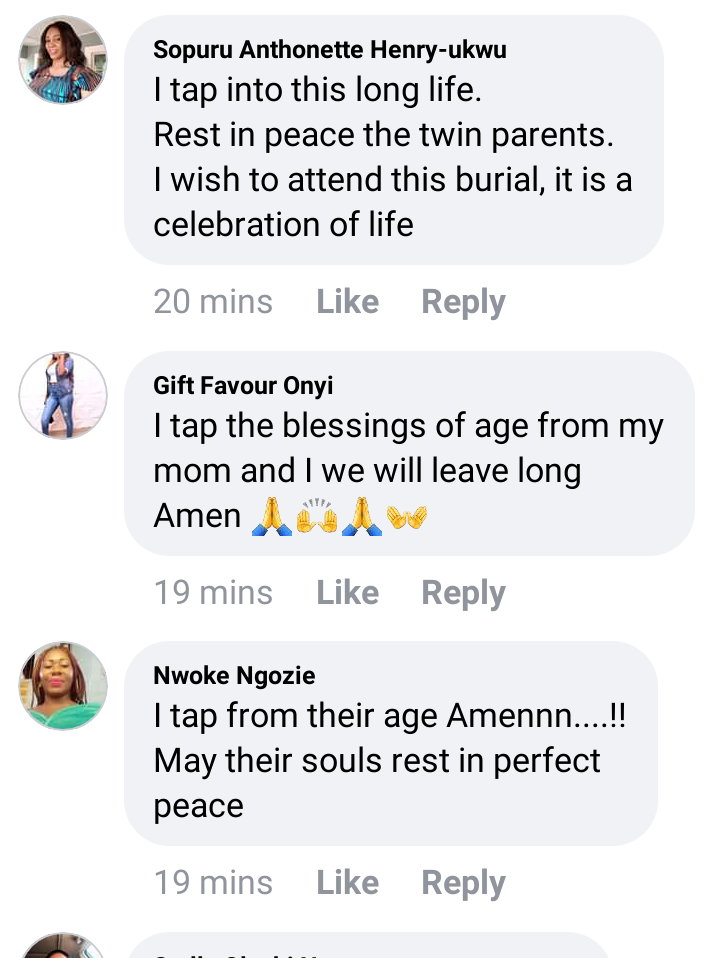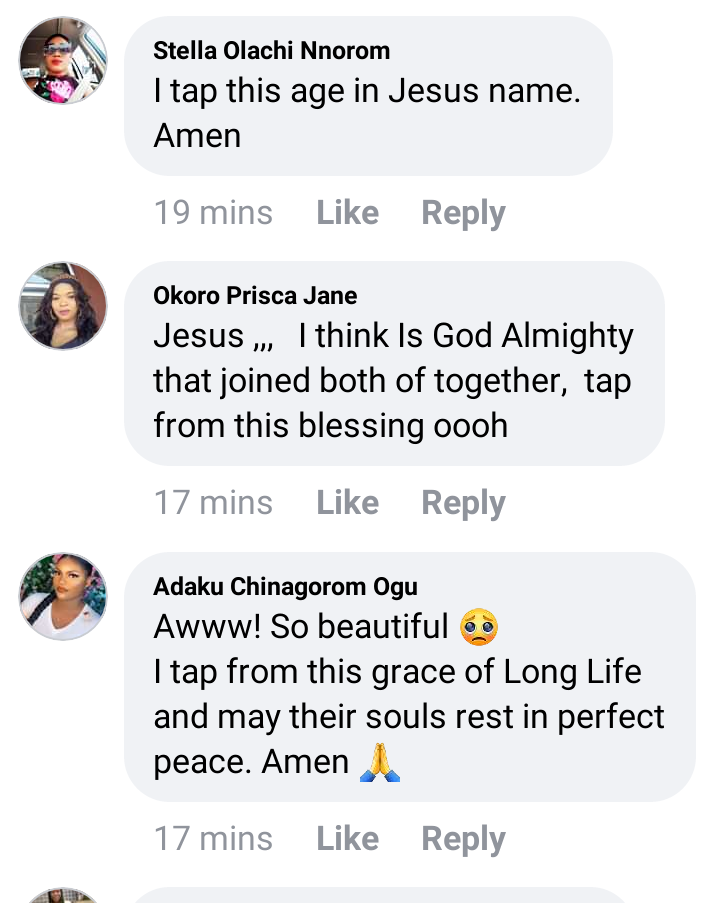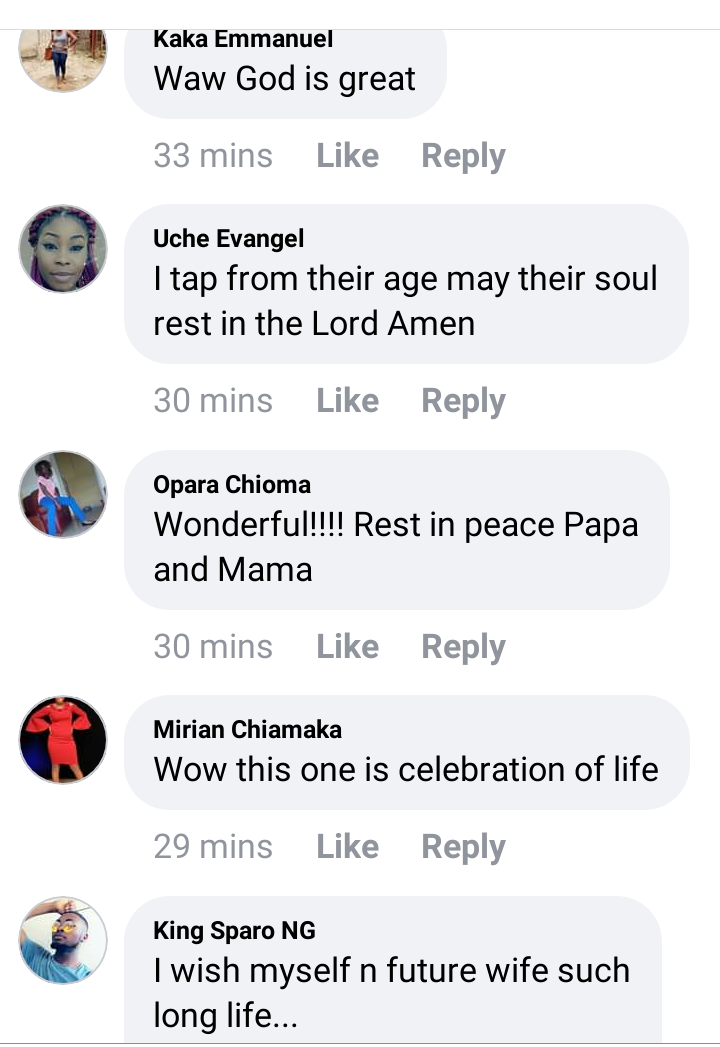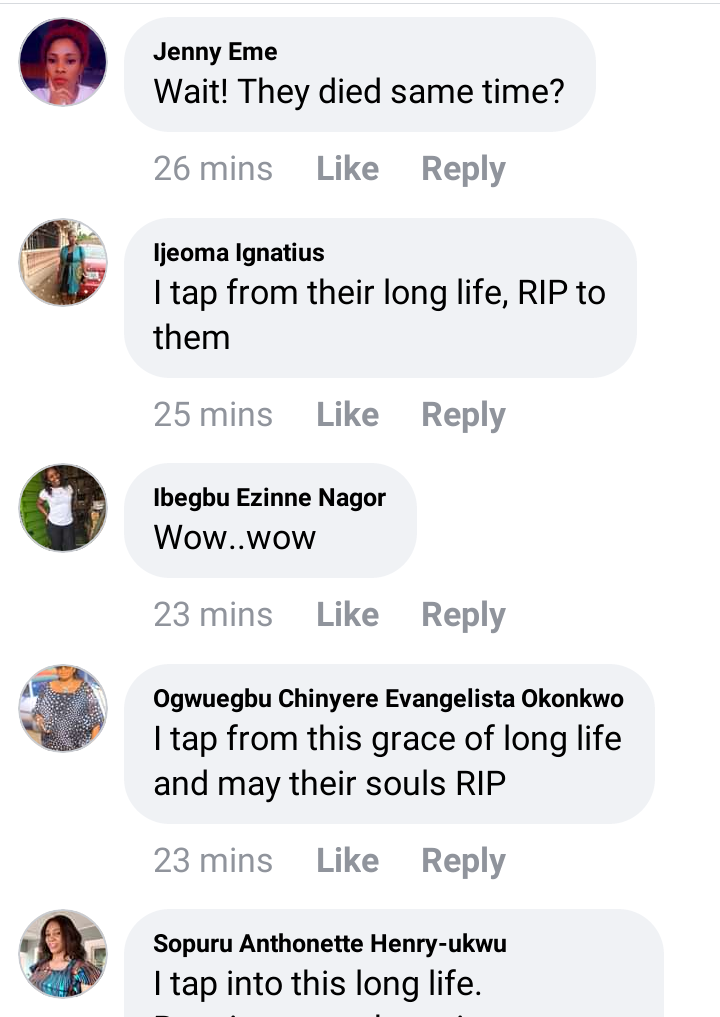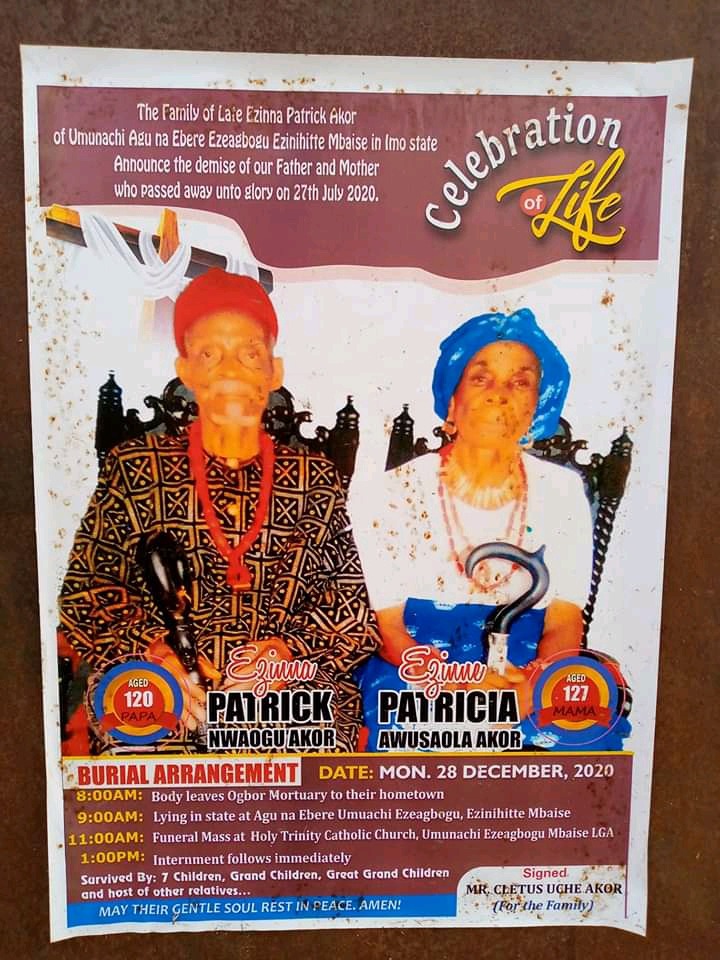 I don't have to doubt this couple that died and buried same day because with my own observations, the shared some powerful love while alive that the two had to look alike and surprisingly, their names sounds more of twins. With all these and the ture love both shared when alive, it's very difficult for one to die without the other surviving it.
What do you think? Drop your comment and like in the space below.
Content created and supplied by: Eunibest (via Opera News )