From the stable of Daily Trust this morning, their in-house political cartoonist has come up with another trending controversial cartoon that aptly fit in with the current situation of the county which is obviously insecurity.
The insecurity consist of incessant abductions of school students and staff killings of farmers and other derogatory incidence that can ruin one's sanity.
Today's cartoon is about the recent primary school pupils that were kidnapped in Kaduna yesterday and how it has endangered education in Northern Nigeria because the government of each other has started closing their schools due to incessant cries of abductions and killings.
See Cartoon Flakes Below: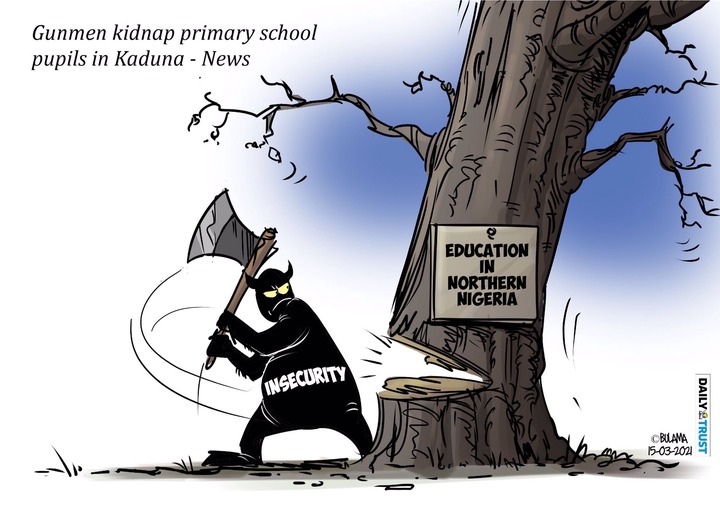 As you can see in the animated picture above, insecurity is cutting down the tree of education in the North. It's so sad that the North will have to accept this fate if the government refused to do something to it real quick.
It's beyond our reasonings that every week in the North, there is always a news of school abduction. I personally implore on the service Chiefs to do something about this real quick.
See Reactions Below: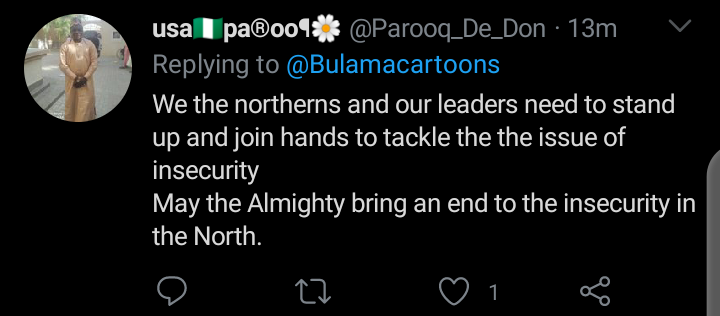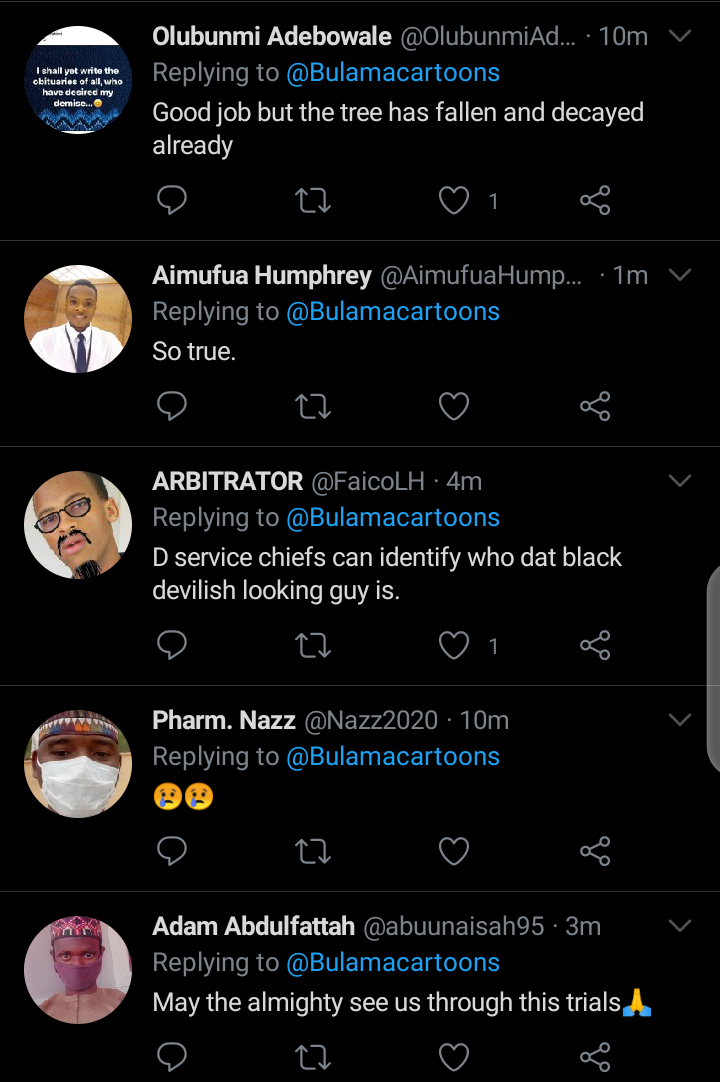 Content created and supplied by: LagosWriter (via Opera News )