I was surfing online recently, and I stumbled across a very funny cartoon flakes which showed some human right and security challenges faced in the modern day.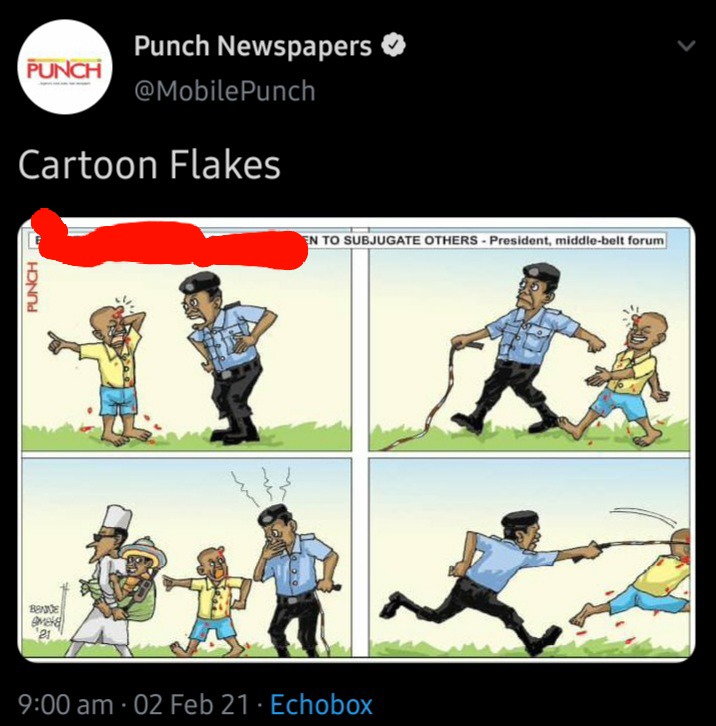 According to the Punch Newspaper, it involves an individual who appeared to be in danger or trouble of any sort.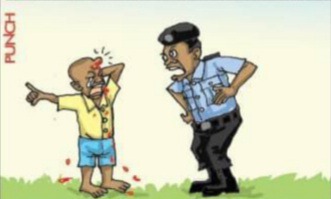 He was in pain and a security operative approached him, apparently asking him why he looked so miserable, and he replied by pointing in a direction which they both took with the aim of finding the solution to the problem.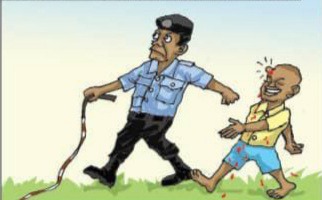 Getting there was another unidentified man apparently accommodating the alleged culprit on his back and all of a sudden the situation changed after the security agent uncovered who the stranger was.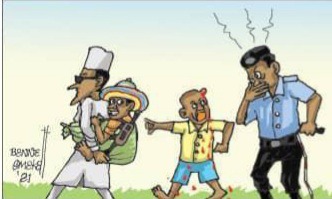 The next action carried out by the security operative speaks louder than one can possibly write.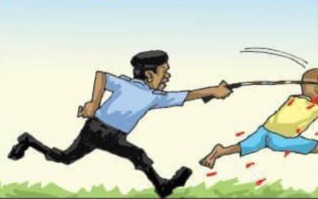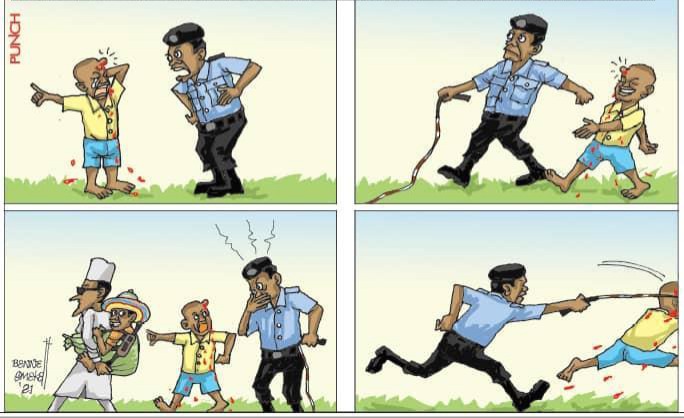 This cartoon flakes have caused reactions online and below are screenshots —
Do you agree with Punch Newspapers cartoon flakes regarding the message conveyed by the characters?
Frequently follow me, share, like and comment to get more vibrant updates on various news and entertainments making headlines and trends every 24 hours.
Thank you and God bless.
Content created and supplied by: Olisking (via Opera News )