Nigerian Security personnels in the South East have witnessed perilous time in the past couple of weeks.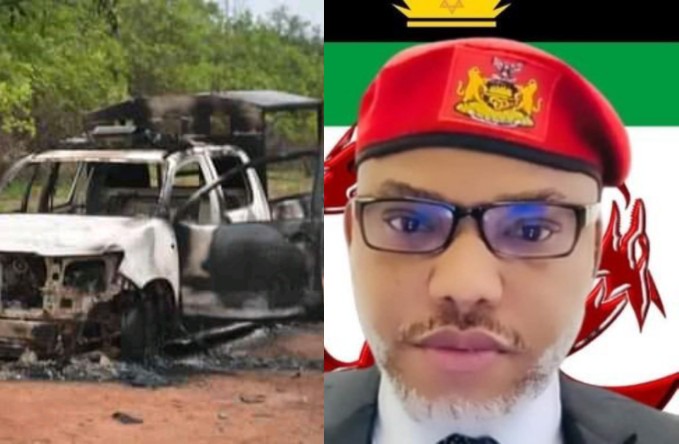 Incessant deaths are being recorded almost every week as security personnel continue to lose their lives in the hands of "unknown gunmen". 
The situation is even more worrisome because no group have openly come out to claim responsibility. 
Just yesterday, about three officers of the Nigeria Police Force were assinated, and their rifles taken away. 
The disturbing situation has continued to draw reactions from Nigerians as some quarters are already pointing accusing fingers on the Eastern Security Network.
However, as the Nigerians continue to look for a way out of the trend, IPOB leader, Nnamdi Kanu has come out to say that his ESN hands are clean, and they do not have anything to do with the killings. 
According to him, he will never support war, but rather make his agitation through peaceful means. 
"Let these be clear: I come in peace, not war. #IPOB is committed to non-violence, but will never be cowardly." he said in a tweet while reacting to the institution that ESN may be responsible for the incessant attack.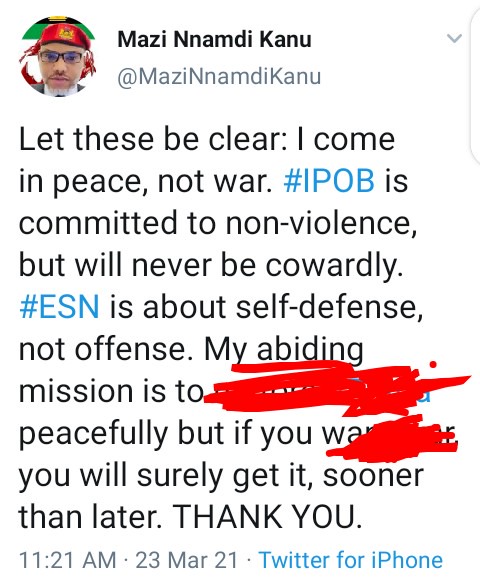 "#ESN is about self-defense, not offense.
Content created and supplied by: OjochenemiWrites (via Opera News )