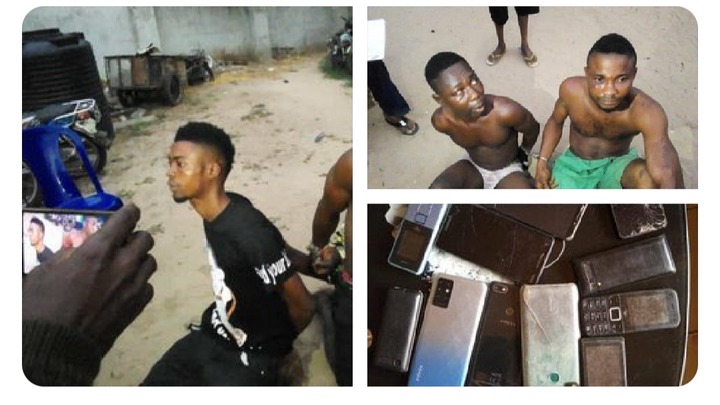 They say all days for the thrives and one day for the owner. This is the case of the four suspected kidnappers that were arrested in Aradhe community in Isoko North local government of Delta state. The four people who were arrested are Igbos and it's so good that this time it happened in the Igbo land. If it was the Fulanis, maybe it would have been a different story.
The four suspected kidnappers who were arrested are all Igbos and two of them are very young to be such thing. They are only 24 and 25 years of age, while the other two are 35 years of age. Thank God that have been arrested and they need to be taught a very good lesson for what they've done.
Also, we should know that the issue of kidnapping in Nigeria is not just tribalistic alone. Every tribe is doing it and we don't need to say only the Fulanis are involved in kidnapping.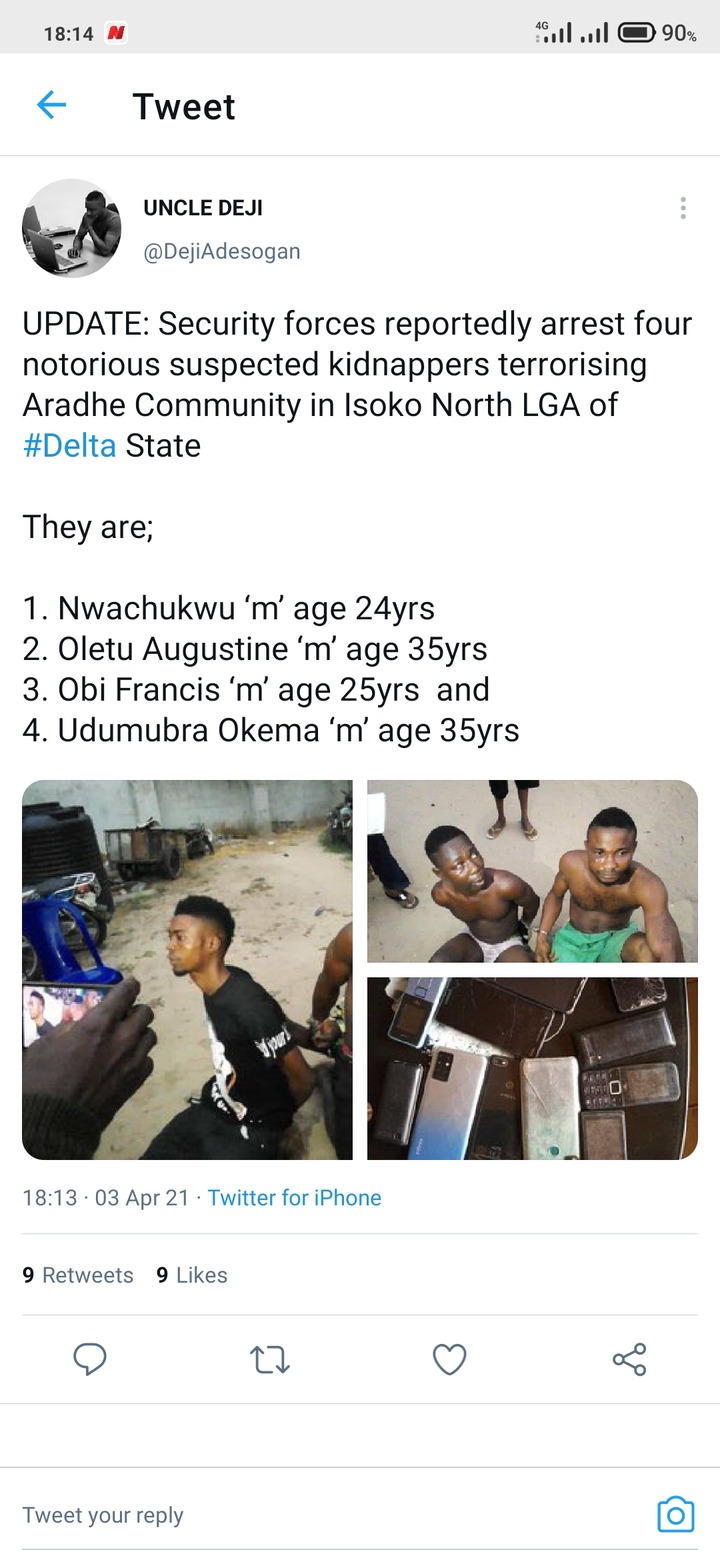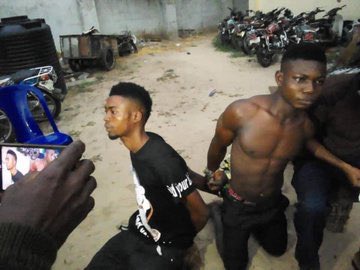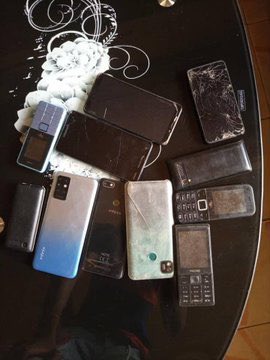 Content created and supplied by: Ojoseph (via Opera News )