Some people are so ungrateful. They will cry that there is no job but the moment you give them a job, they will try to rob you. We all know how hard it is to get a job in Nigeria, but this lady has shown a sign of ingratitude by trying to rob someone who gave her a job. Below are some screenshots of this video that has caused a lot of reactions online: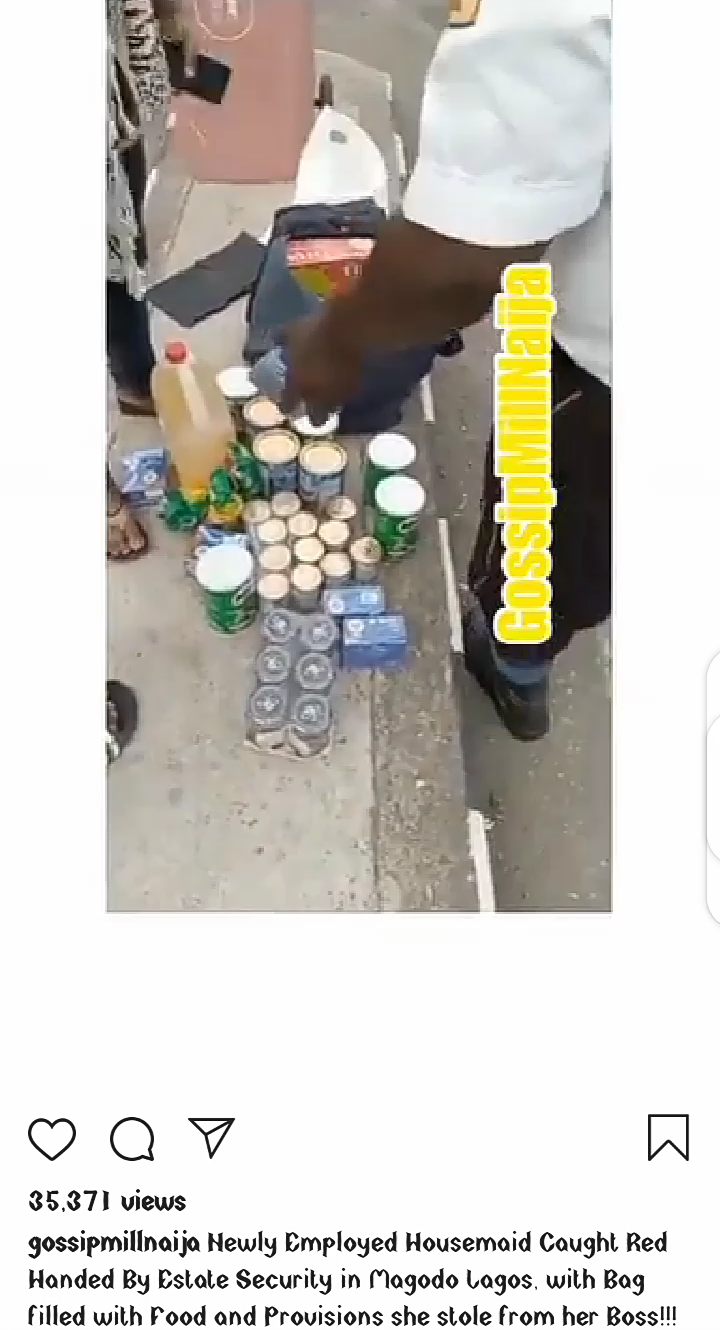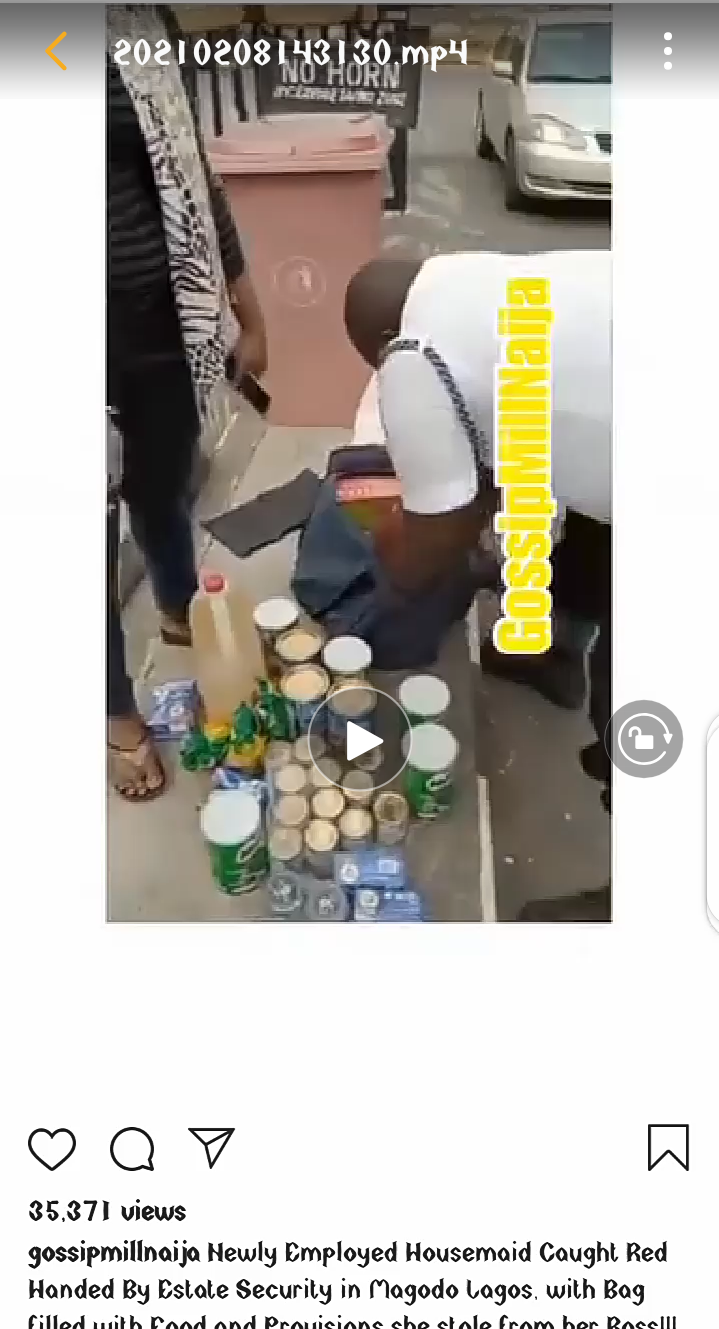 According to a video posted on Instagram, a young hose help have been exposed by the security guard of an estate in Lagos State. This lady was exposed after she was caught red-handed trying to steal some food items and provisions belonging to her employer. Below is a picture showing this lady and the items she tried stealing: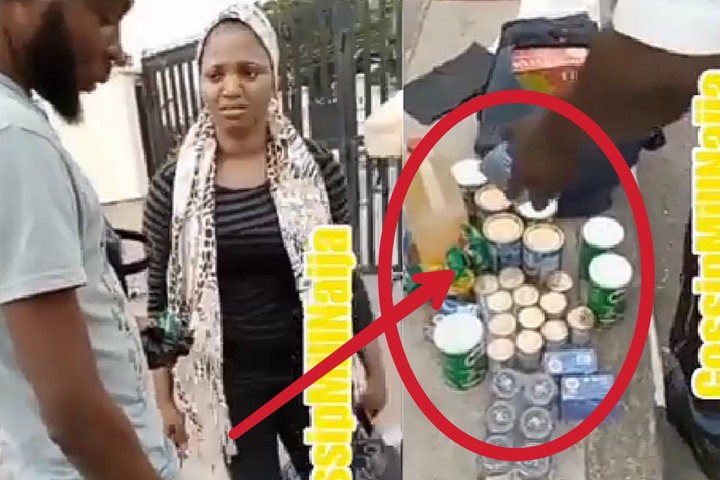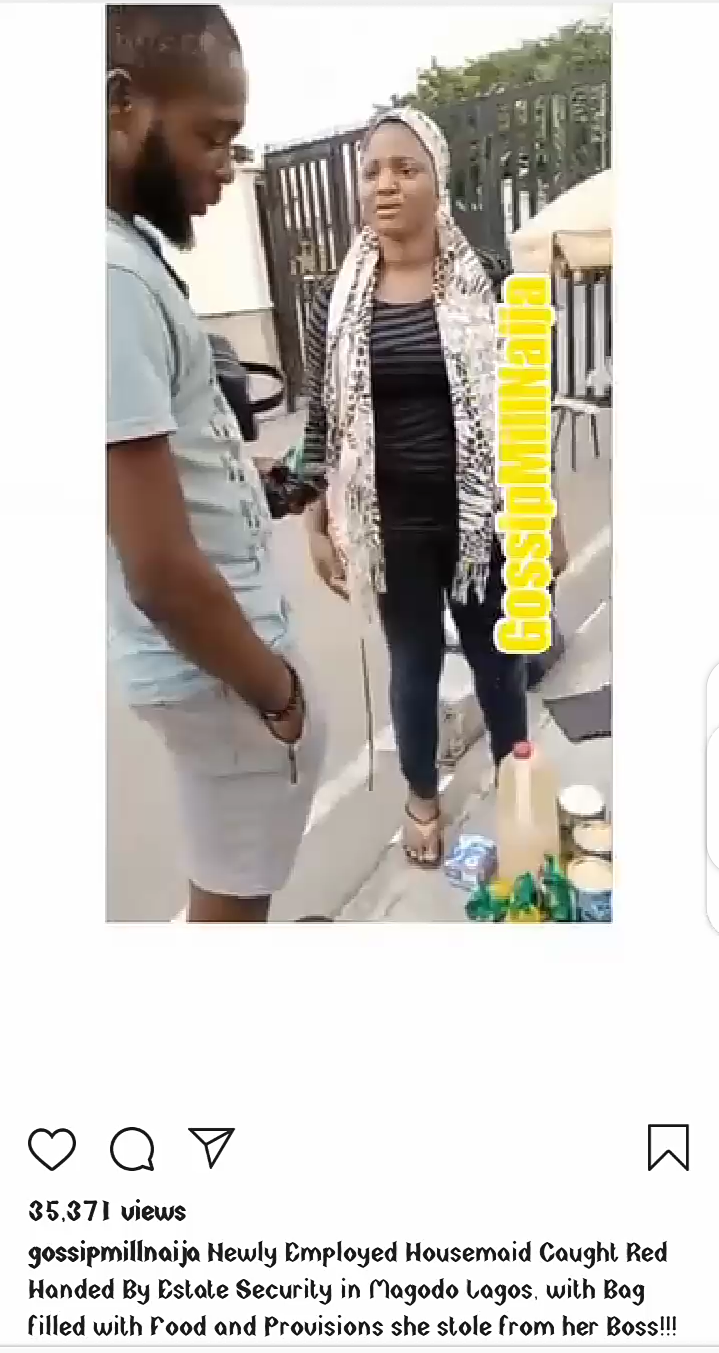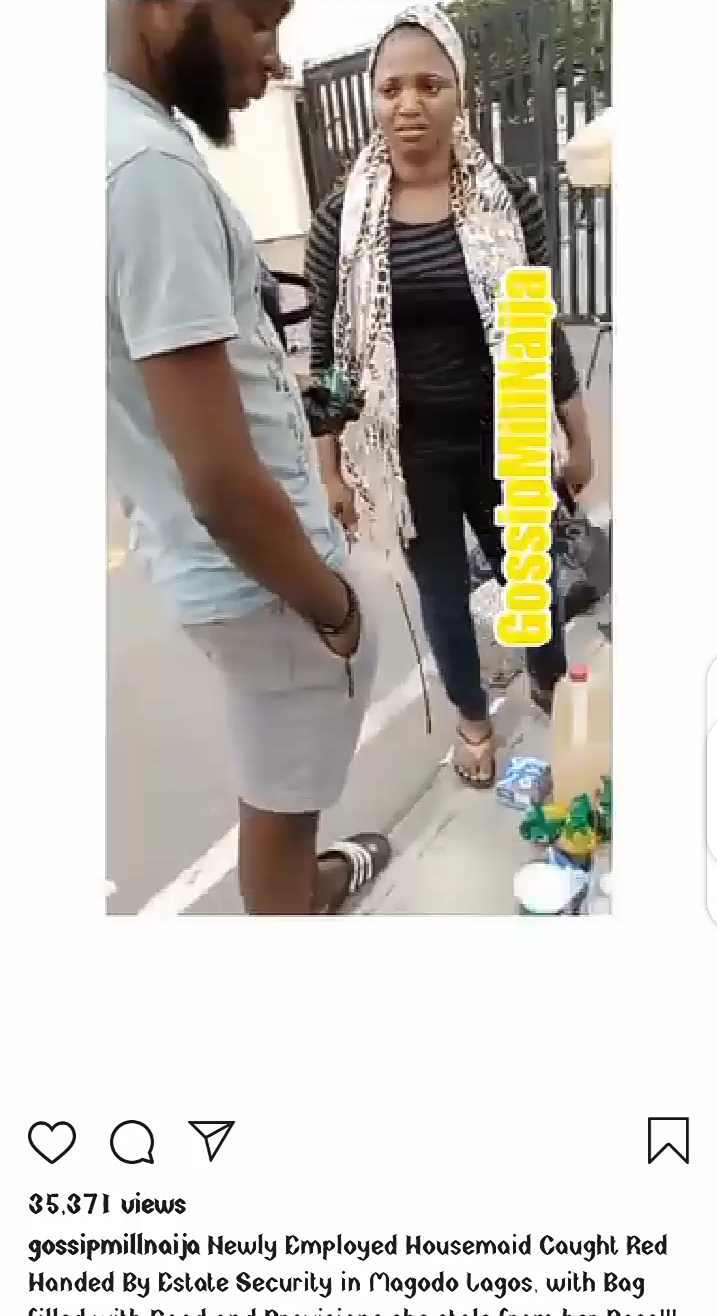 In this video, she was begging the officer, but that did not stop him from doing his job. We were made to understand that she got employed just some few days ago before carrying out such a wicked act.
Content created and supplied by: CHRISTIANFORUM (via Opera News )