A man identified as Kazeem Olanrewaju had been caught with another man's car while he was on his way to Benin Republic. According to the report by the police, he stole the car while he was working with festac car wash in Lagos state. The owner of the Toyota Venza car came to wash at the car wash, he left the key with the man and went to the nearest saloon. While the man was away, he (kazeem) decided to steal the car.
He was on the run when he was apprehended by the police. According to the report, he drove the car suspiciously and he was asked to stop by the police. He refused to stop and he was chased by the police before he was caught. While searching the vehicle, they saw the plate number he had removed from the car and kept inside. He was about leaving the country when he was caught.
This is a lesson for us, we shouldn't trust anyone as to leave our property with them to go do another thing. The man who owns the car left the car to go and barb his hair, unknown to him of the evil intent of the man.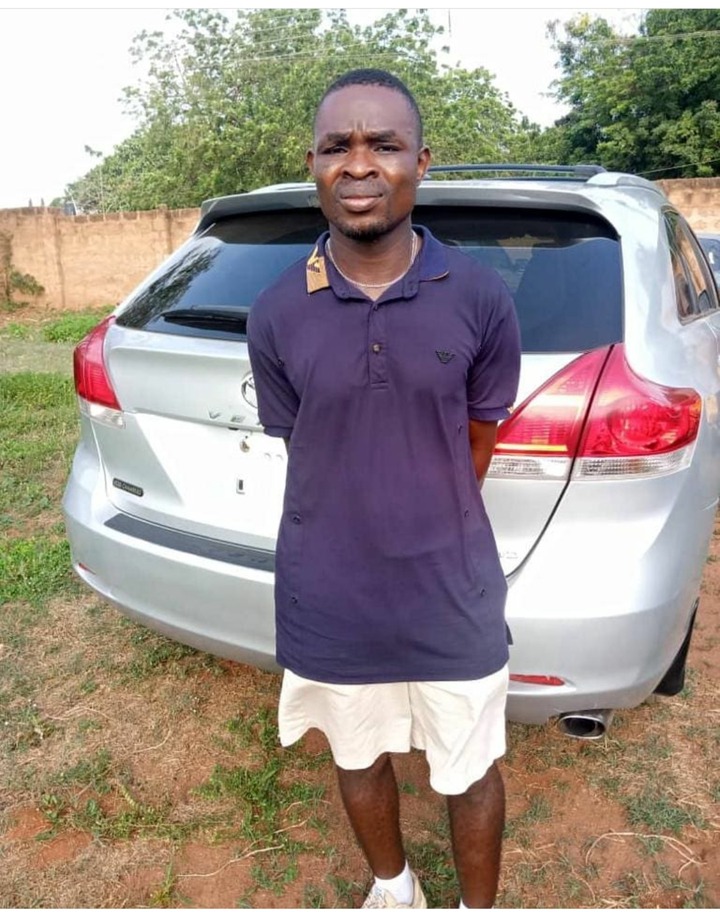 Content created and supplied by: Ojoseph (via Opera News )